Happy 60th birthday to my lovely mother!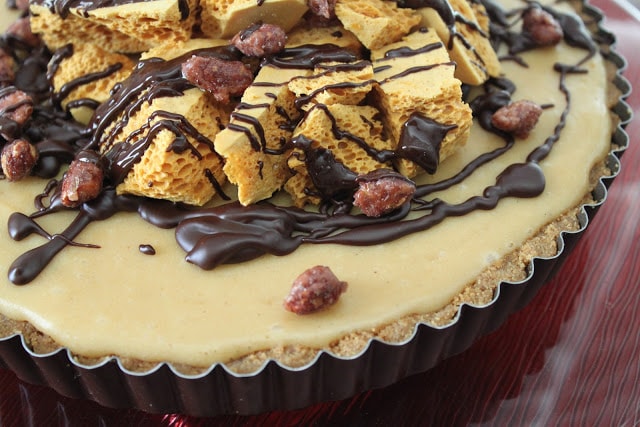 My mom is the most generous person I know.  She's a woman with too big of a heart,  she's so full of life, and she has this insane laugh so contagious you can't help but chuckle a little yourself.  She's also the most popular member in our family.  Her cell phone has been buzzing like crazy with all the texts and calls she's been getting since yesterday.  She doesn't have a Facebook and people still remember it's her birthday.  She's that special and important.
60!  That's a big deal but she begged for no party.  And oh, how I LOVE throwing parties.  I like picking out the invitations, finding the venue, getting the flowers and decorations ready, doing the guest list and maintaining the rsvp list (It sounds like I'm ready to plan my own wedding, which I am, but give me a couple more years of freedom).
She also asked for no cake.  And I have to follow her orders, because she is, afterall, the Birthday Queen.  So no cake, but that doesn't mean I can't make a pie.  Flipping through the latest issue of Bon Appetit I found this awesome recipe for Peanut Butter Honeycomb Pie.
My mother LOVES, absolutely loves this Australian chocolate called Violet Crumble, its pretty popular in Hawaii and Asia.  She loves it so much that if she only has one bar left, she'll nibble on it for days to make it last her longer.  Violet Crumble is some sort of a honeycomb dipped in chocolate so I decided to make the pie.
It was only after finding the recipe on Bon Appetit's website, did I realize that each serving is close to 1,000 calories.  Yes, 1,000 calories per slice!  That's half of the daily intake of calories one should be consuming.  Oh well.  What the heck.  Its her birthday.  It only comes once a year.  I'll just have to cut myself a very very small slice.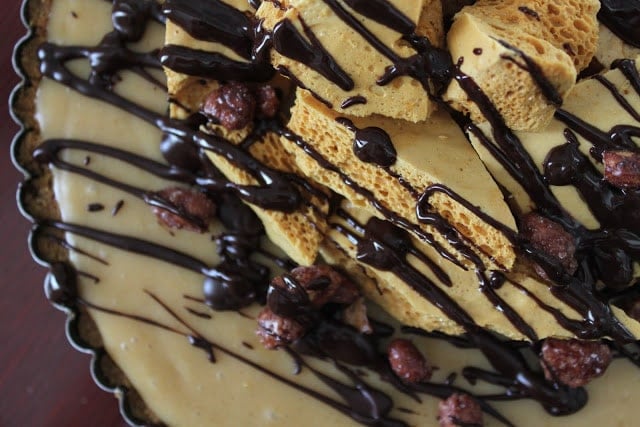 recipe can be found through this link
We'll be singing, blowing out the candles, and eating the pie later tonight after our family's fancy birthday dinner.  However, I've already had a little taste.  Its amazing.  Its rich, its creamy, and its amazingly delicious.  I'm sure this will be one birthday my mom won't ever forget.