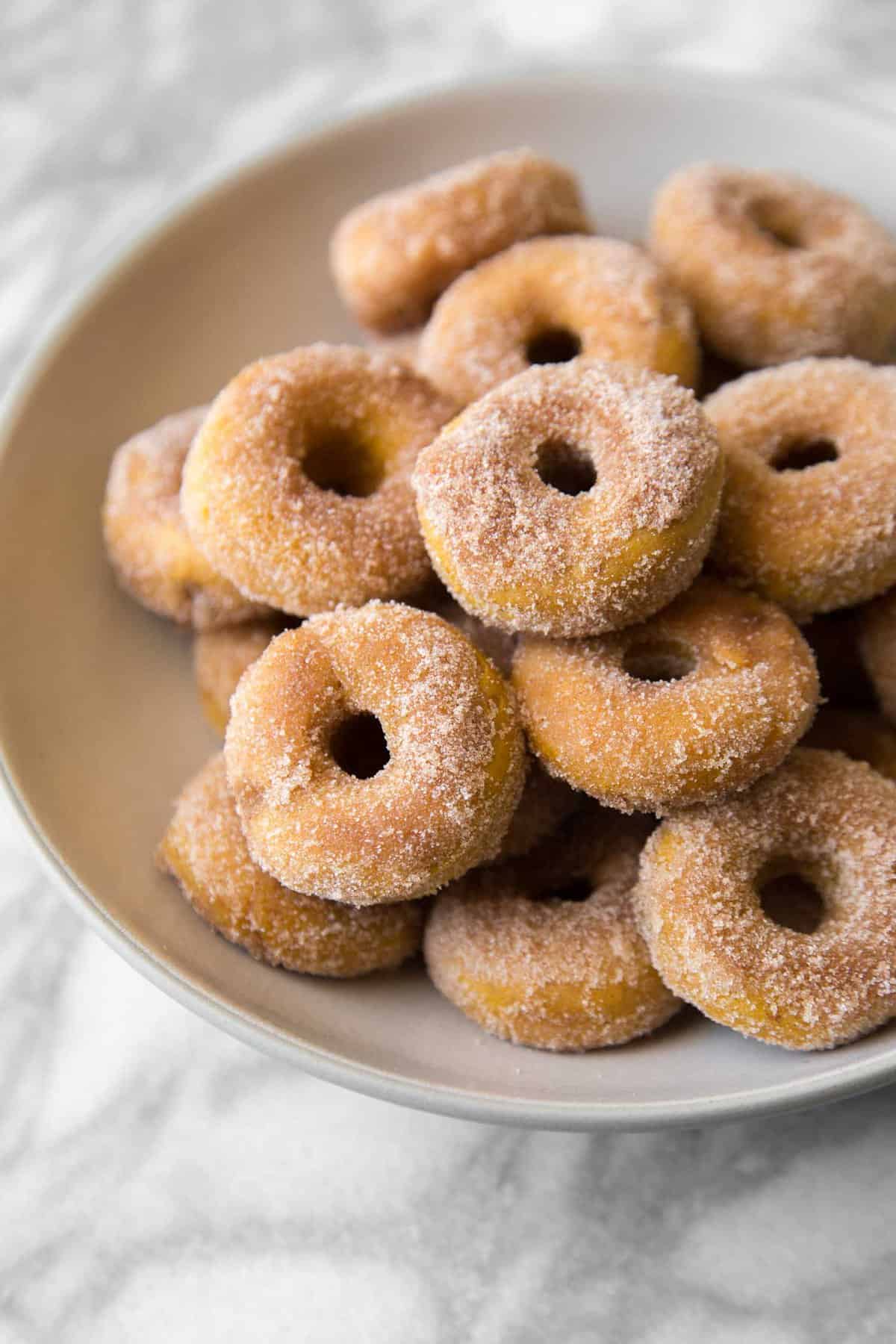 A year ago I made these Halloween donuts.  They were such a hit that I decided to try my luck again and make another autumn inspired donut.
I am so happy that I did because I am totally in love with these mini pumpkin donuts.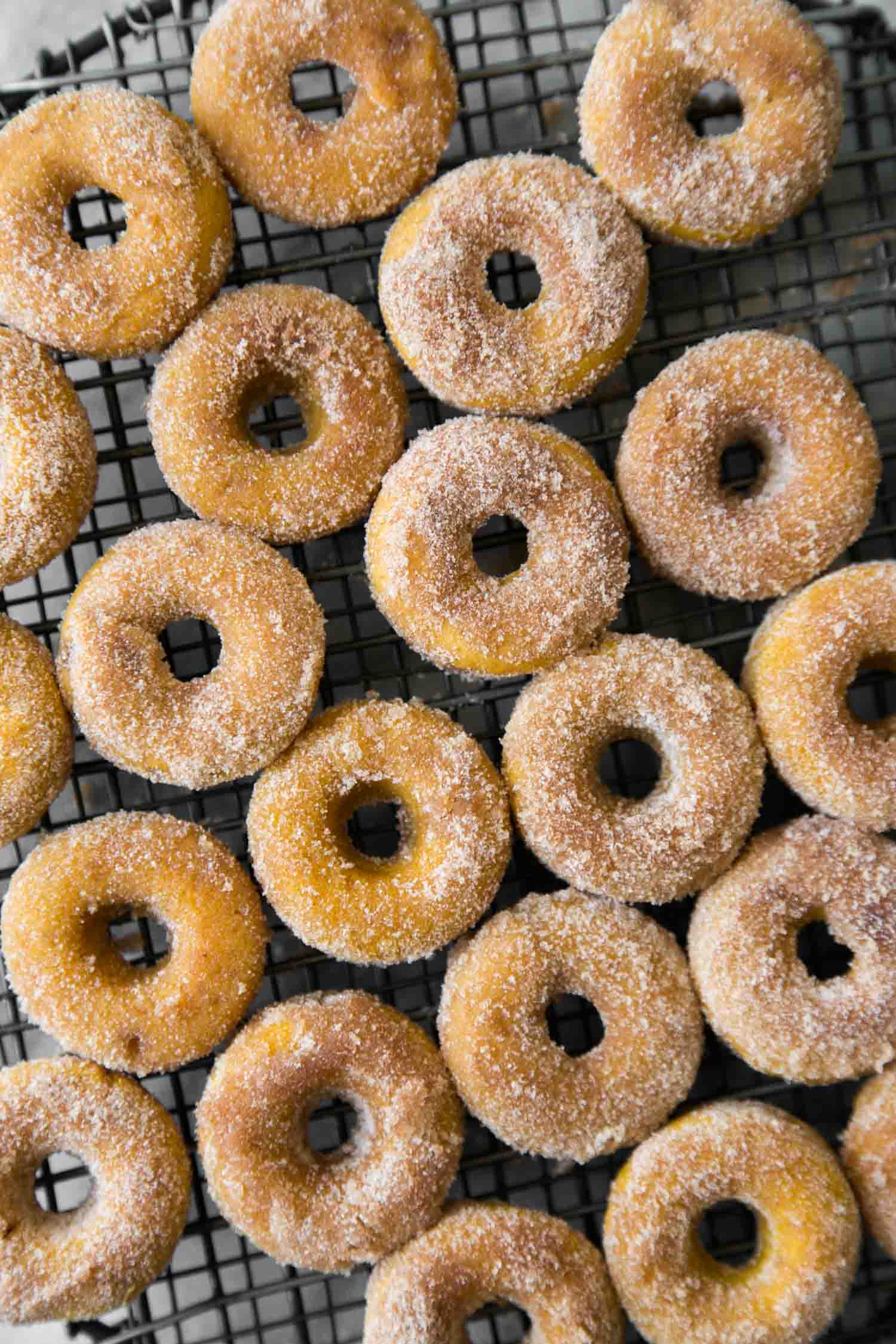 I am a bona fide pumpkin addict. During a recent Trader Joe's trip, I went on a pumpkin spree.
If had pumpkin in the name, you bet I bought it: pumpkin pancake mix, pumpkin spice rooibos tea bags, pumpkin pecan instant oatmeal, and I even got a box of pumpkin dog biscuits for Charlie.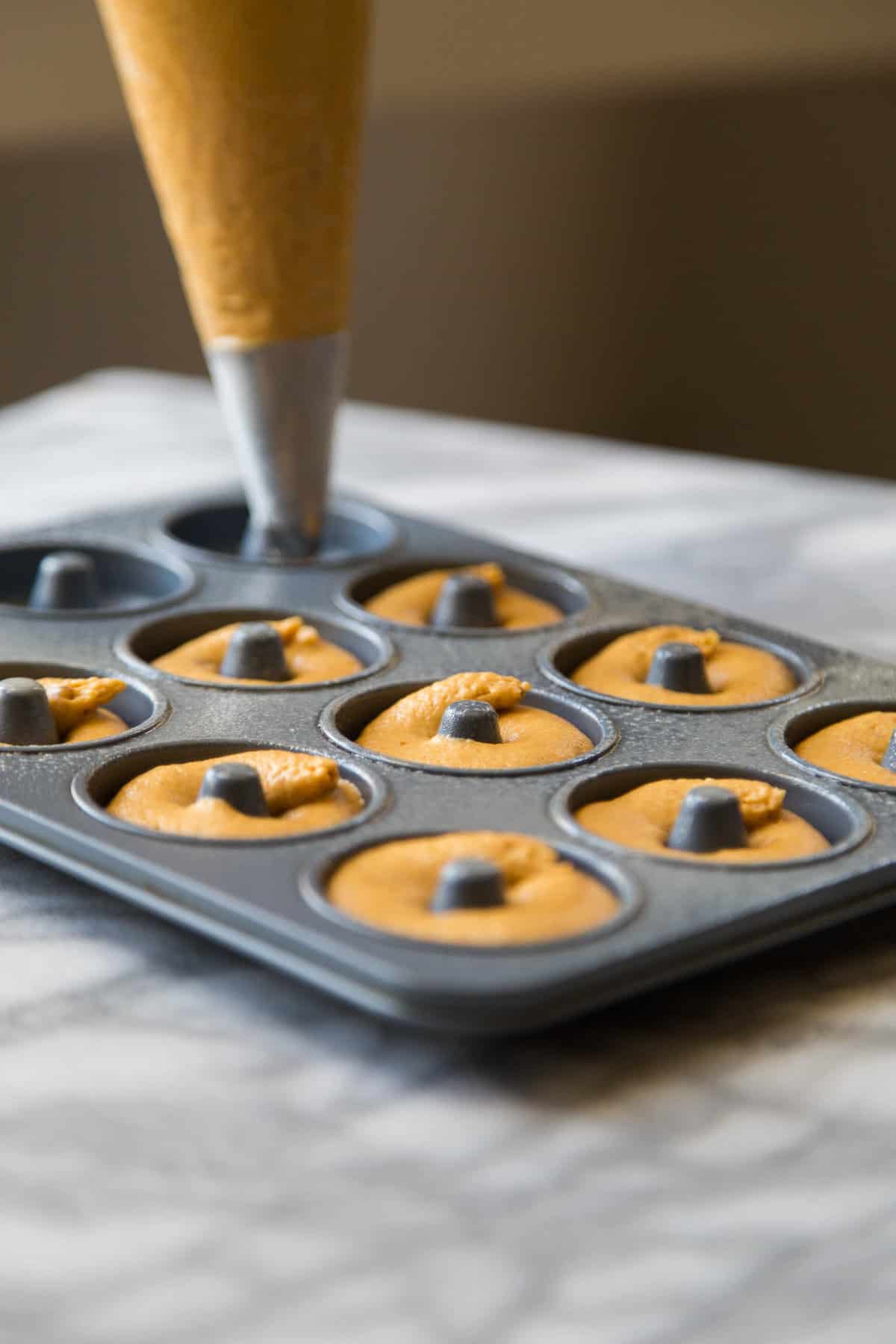 I'm a fan of mini. These mini donuts are bite-sized and super cute.
Try them coated with cinnamon sugar or keep them plain.  They're scrumptious either way.  As for me, I prefer eating them with a cup of pumpkin spice latte.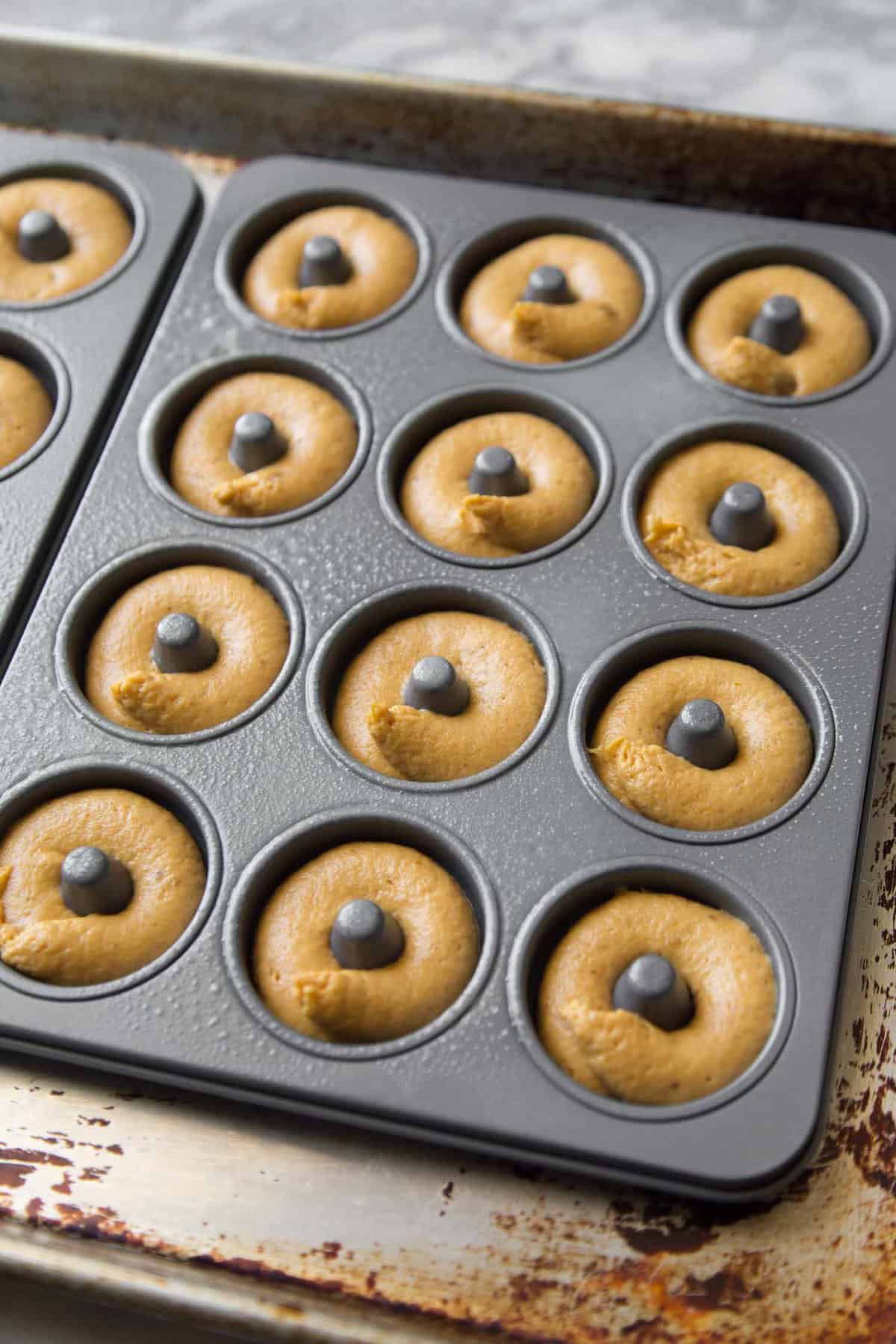 Baked Pumpkin Donuts
Yield: makes 3 1/2 dozen mini donuts
Ingredients
5

Tbsp

unsalted butter, softened

1/2

cup

dark brown sugar, packed

1

large egg, room temperature

1 1/2

cups

all-purpose flour

1/4

tsp

baking soda

1/2

tsp

baking powder

1/2

tsp

fine sea salt

1/4

tsp

ground nutmeg

1/4

tsp

ground allspice

1/4

tsp

ground cinnamon

1/4

cup

buttermilk, room temperature

3/4

cup

pumpkin puree
Cinnamon Sugar Coating:
1/2

cup

granulated sugar

1

tsp

ground cinnamon

3

Tbsp

unsalted butter, melted
Instructions
Preheat oven to 350 degrees F. Prepare a piping bag fitted with a small round top. Lightly grease mini donut pan with cooking spray (Pam, Baker's Joy). Set aside.

In the bowl of a stand mixer, cream together butter and brown sugar until light and fluffy. Beat in egg. Mix in pumpkin puree until combined.


Whisk together flour, baking powder, baking soda, salt, and spices. In another bowl, combine buttermilk and pumpkin puree.

With mixer on low, add dry mixture in three additions, alternating with pumpkin mixture. Be sure to start and end with the dry mixture. Mix until combined.

Fill prepared piping bag with batter. Pipe batter into prepared donut pans, filling mold a little over half full. Bake for 10-12 minutes. Let cool in pan for 2 minutes before unmolding. Let donuts cool for 5 minutes on rack before coating in cinnamon sugar

Cinnamon Sugar Coating: In a small bowl, whisk together sugar and cinnamon. Set aside. In another bowl, keep melted butter warm

Working with one donut at a time, dip donuts into melted butter. Toss to coat in cinnamon sugar mixture. Let donuts cool completely on wire rack.