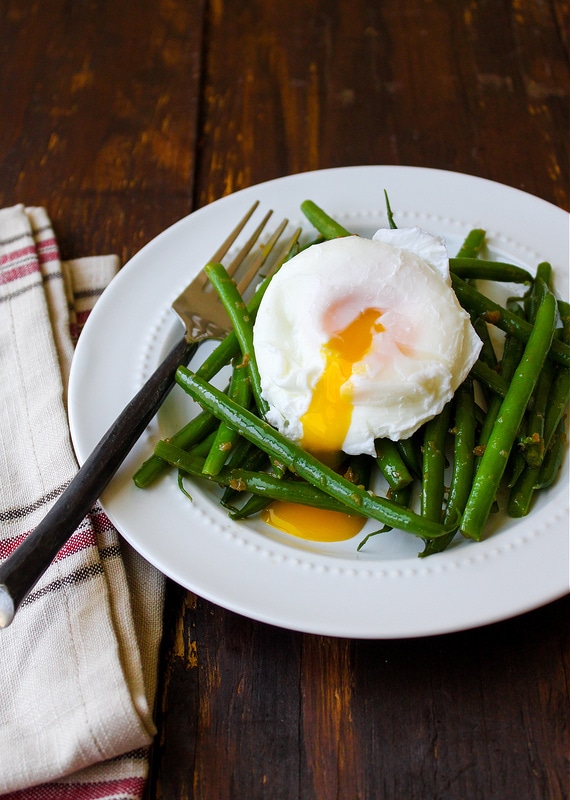 Oh man.  I got my butt kicked.  I have been spinning for three years but the class I took today totally wiped me out.  It was the most challenging and difficult hour on a bike.  It was even harder than the first spin class I ever took.  I loved it.
I'm going to be sore.  I'm going to be immobile tomorrow.  I can already feel it.
Every great work out cannot be followed up with an "excused feast."  Unlike budgets, a deficit in calories is something you shouldn't balance out.  I enjoy the sweat and the feeling of accomplishment after a good work out.  I don't need to treat myself with a cookie afterwards; that's what weekends are for.  Moderation is key.  That's what I stick to.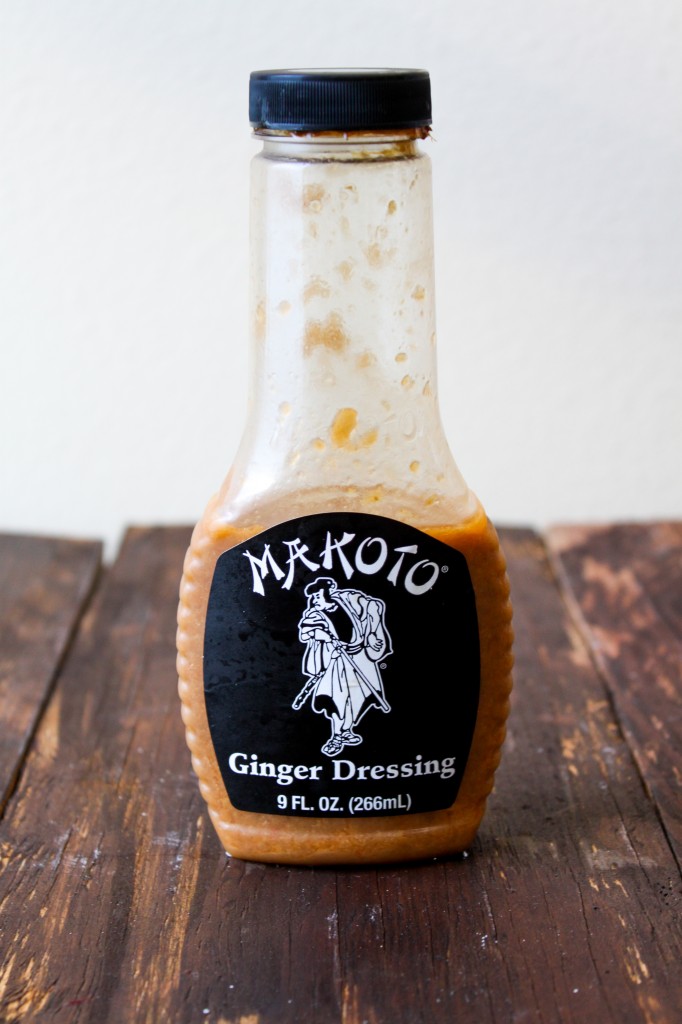 While I could make some buttermilk fried chicken for dinner, I've decided to go healthy with this dish.  I used my favorite salad dressing to flavor the haricots verts.  I love Makoto's Ginger Salad Dressing.  (Note: I am not getting compensated for this post.  I just really love their products.)  I am so happy that many more markets are selling this dressing.  I love the balance of ginger, garlic and onions.  It adds an addicting punch that will make you love your vegetables.  The runny poached egg doesn't hurt either.
I think I'll stick to yoga tomorrow morning.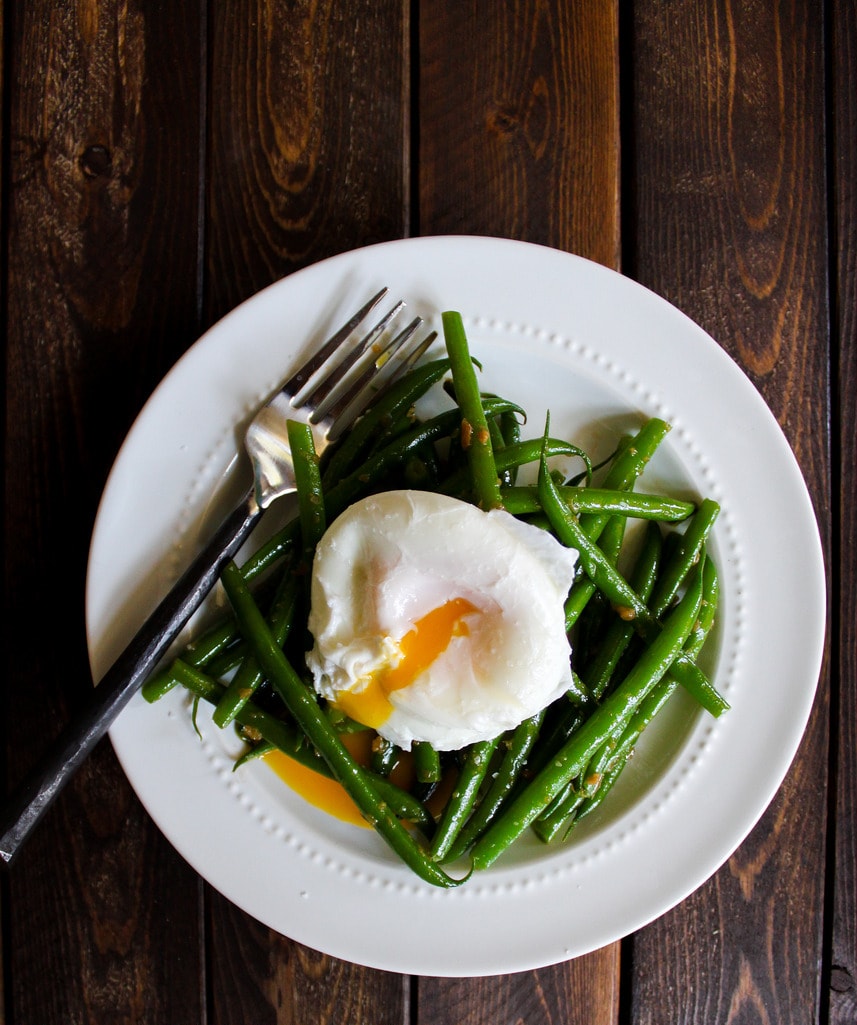 Haricots Verts with Poached Egg and Ginger Dressing
Ingredients:
12 oz haricot verts, trimmed
1 tsp distilled white vinegar
2 eggs
2 Tbsp ginger dressing, or dressing of your choice
kosher salt and fresh ground black pepper, to season
Directions:
Haricots Verts:
In a medium pot, bring salted water to a boil. Cook haricot verts for 4-6 minutes uncovered, until tender yet still crisp. Drain water and transfer cooked haricot verts to a bowl of ice water to stop cooking. Drain water and dry hericot verts. Make sure vegetable is dry in order for dressing to adhere. Toss with 2 Tbsp of ginger dressing. Set aside.
Poached Eggs:
In a sauce pot, add 2-3 inches of water. Add vinegar and bring to a boil. Crack eggs into separate small bowls. Once water is boiling, gently sliding eggs into the water.
Poach eggs at a low simmer for 2-4 minutes until whites are firm and yolks are still soft and runny. Remove from water using a slotted spoon. Transfer eggs to a paper towel lined plate. Season with salt and pepper.
Serve poached egg on top of a bed of dressed haricot verts. Drizzle with more dressing if desired.