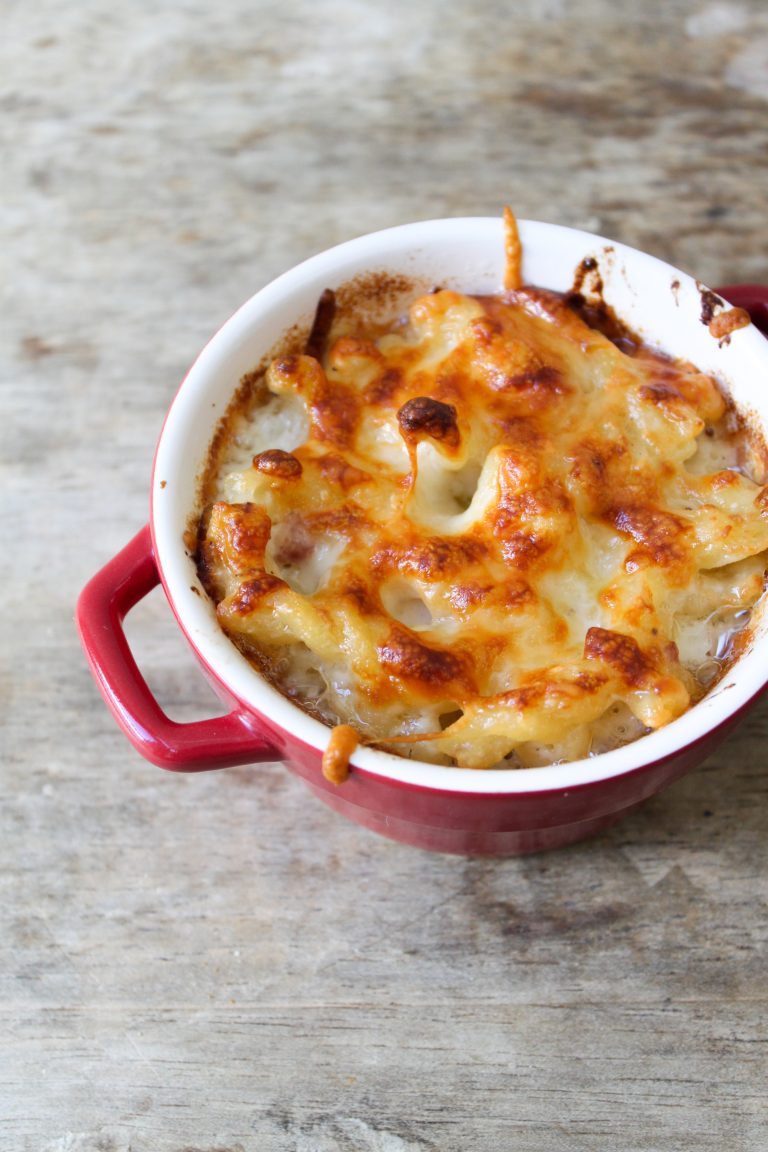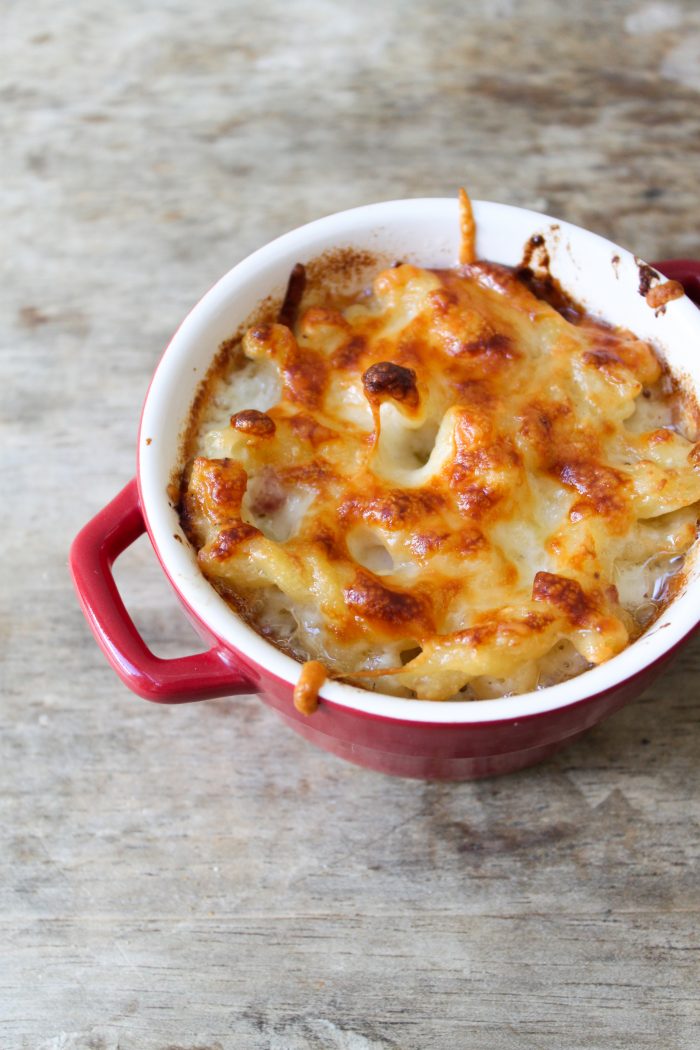 If you are going to cheat on your diet, you better do it with some macaroni and cheese.  I know swimsuit season is around the corner, but I couldn't resist.  I made fried chicken the other night and succumbed to making mac and cheese as well.
I apologize in advance that this Italian mac and cheese is far from fat-free.  However, it is different.  Instead of the usual cheddar cheese, I've used a combination of different Italian cheeses– mozzarella, parmesan, asiago, fontina, provolone, and pecorino romano.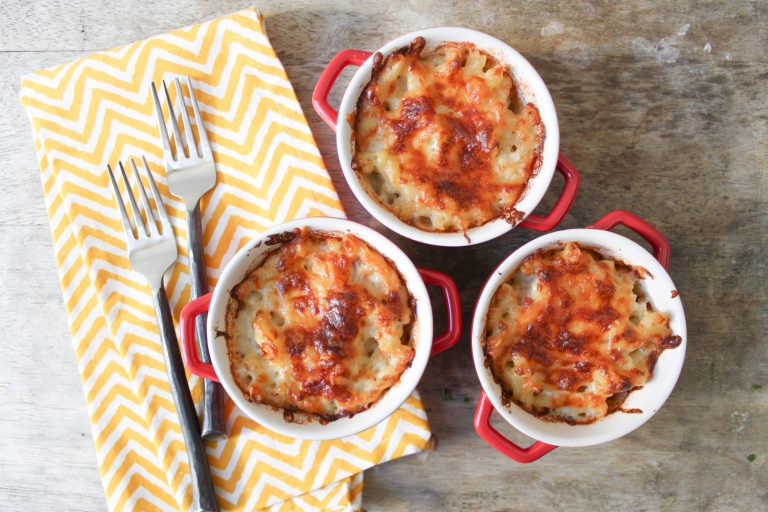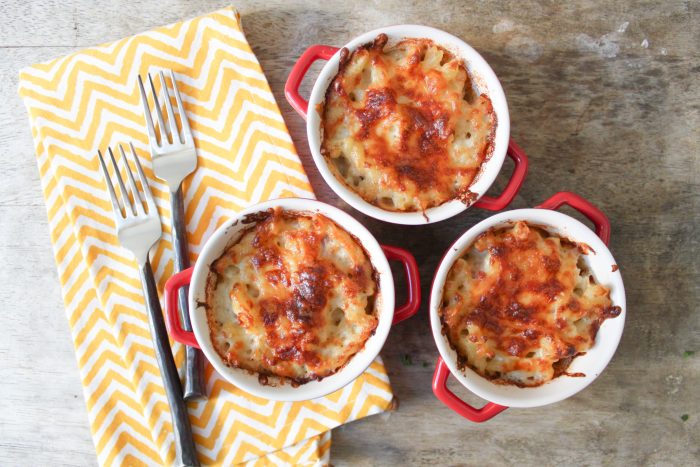 Italy has been on my mind these days.  Can you blame me?  Just 6 weeks until my big trip to Milan and Cinque Terre!  I have been listening to my teach yourself Italian cds every chance I get.  However, I have a feeling that when my Italian is actually put to the test, my mind will go bonkers and I'll end up speaking some combination of French-Spanish gibberish.  Oh well, I already know all the important words I need to know regarding food like– gelato, prosecco, bucatini all'amatriciana, cappuccino.
So back to this decadent Italian mac and cheese.  This recipe uses a whole lot of cheese and pasta.  While I'm sure you can totally finish this batch all by yourself (because I sure thought about it), I highly suggest you share.  Your thighs will thank you.  Your family and friends will also thank you for sharing.  And you want to save it for future use, you can freeze portions before baking.
I just love how ooey and gooey this mac and cheese is.   I'll return back to my pre-summer diet after I make cookies.  I promise.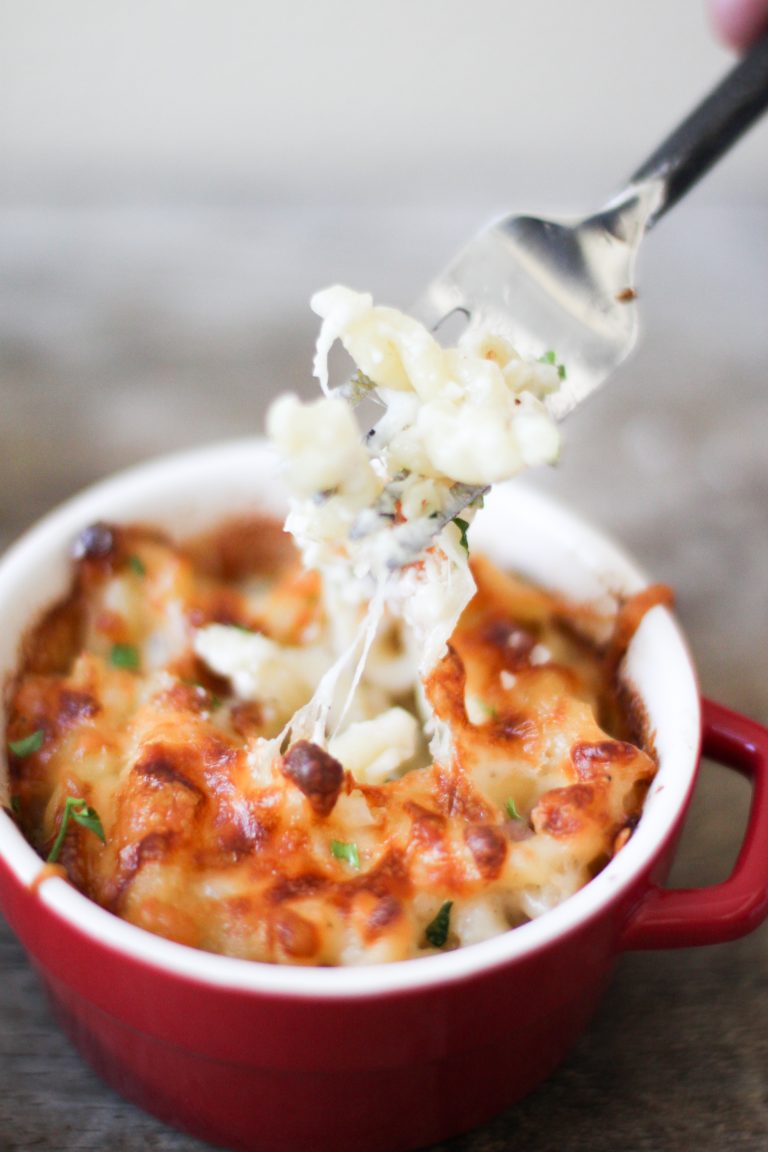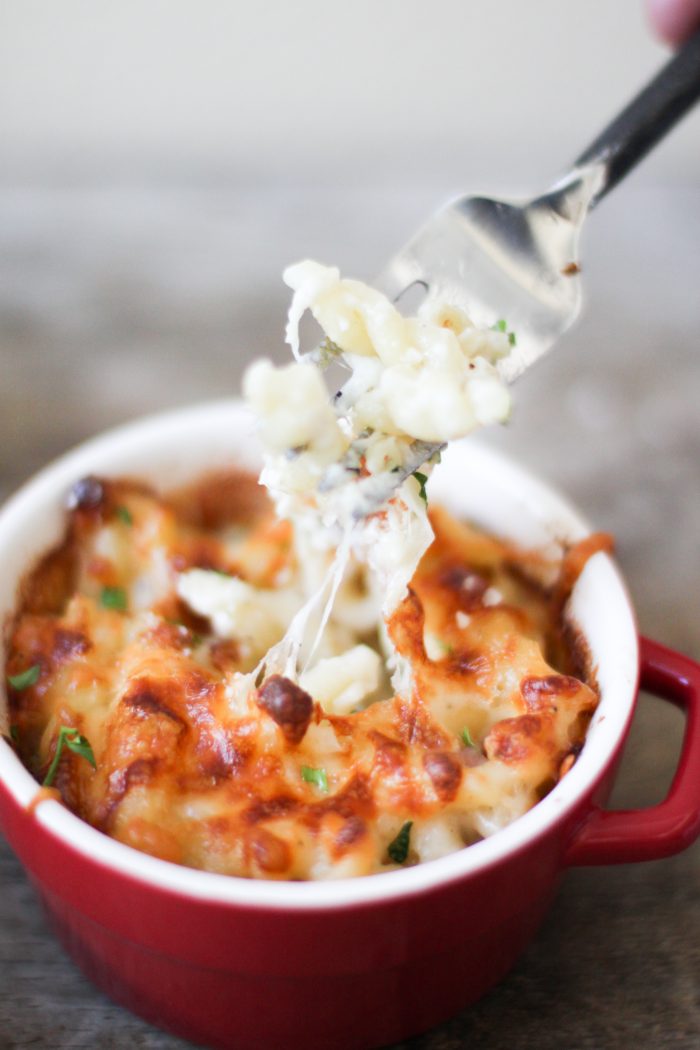 Italian Mac and Cheese
Yield: serves 6-8, as a side dish
Ingredients
16

oz

gemelli macaroni, or pasta of your choice

4

oz

pancetta, or bacon

1

Tablespoon

all-purpose flour

2

cups

whole milk

1

cup

heavy cream

2

cup

mozzarella cheese, shredded

2

cups

mixed shredded cheese (parmesan, asiago, fontina, mild provolone)*

6

Tablespoons

grated pecorino romano cheese

kosher salt and freshly ground black pepper, to taste
Instructions
Fill a large pot with water. Salt to taste. Bring to a boil. Cook pasta in boiling water according to package directions. Drain pasta.

Preheat oven to 450 degrees F.

In a large sauce pan, add about a tablespoon of oil. When oil is warm, add pancetta. Cook until pancetta fat has been rendered and meat is browned and crisp. Remove cooked pancetta and drain over a paper towel lined plate. Leave oil and fat in sauce pan.

Whisk together flour, milk, and cream. Add to sauce pan and let come to a boil.

In another bowl, combine all cheeses together. Reserve 1/2 cup of cheese for topping, add remaining cheese to sauce pan. Stir and cook until cheese melts. Remove from heat.

Add cooked pasta and cooked pancetta to sauce pan. Toss to coat pasta in cheese sauce. Add salt and pepper to taste.

Divide pasta between serving bowls. Sprinkle reserved cheese mixture over pasta. Bake 20-25 minutes until cheese on top has melted and begins to brown. Let stand for 5-10 minutes before serving.
Notes
I used the Quattro Formaggio cheese blend from Trader Joe's. It is a shredded blend of Parmesan, Asiago, Fontina, and Mild Provolone Cheese