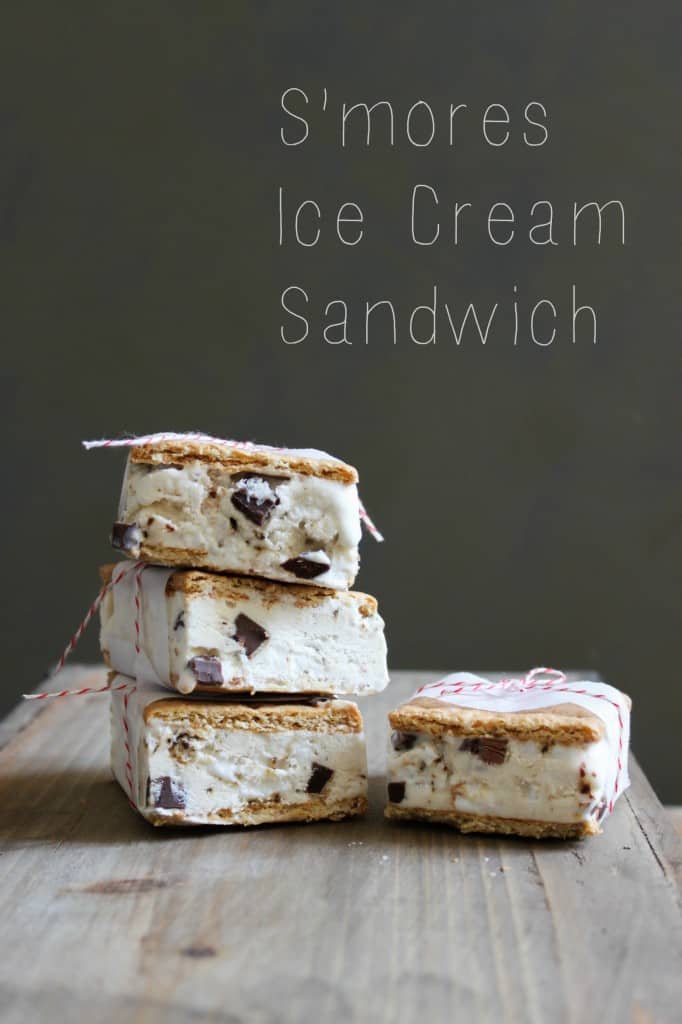 This past Friday was National Ice Cream Sandwich Day! In case you missed it, the weekend isn't over yet. You still have time to make these s'mores ice cream sandwiches from my first original post on The Chic Site.
These ice cream sandwiches combine the timeless flavors of s'mores with the added awesomeness of ice cream. And if you really love s'mores be sure to also see my s'mores pie.
Happy weekend!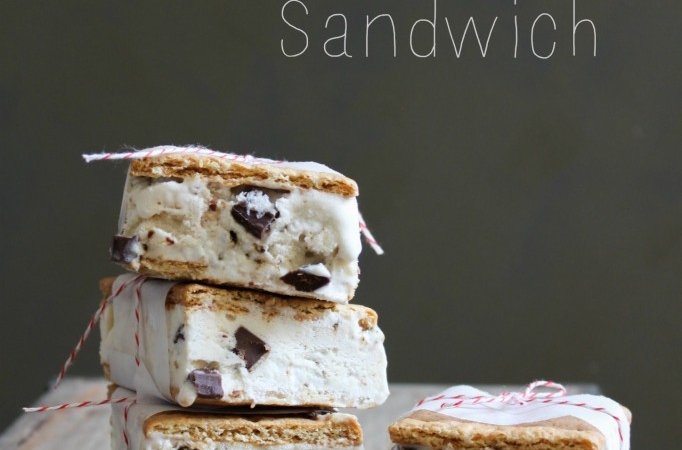 S'mores Ice Cream Sandwiches
Ingredients
2 cups mini marshmallows, toasted

2- 1.55 oz Hershey's Milk Chocolate bars (or chocolate of your choice), roughly chopped

18 graham cracker squares

1 pint vanilla ice cream, slightly softened
Instructions
Line an 8-inch square pan with plastic wrap, allow some plastic wrap to hang over the sides. Line the bottom of the pan with 9 graham crackers.

Move oven rack to top 1/3 of oven. Set oven to broil. Line baking sheet with parchment paper or foil (for easy cleaning). Evenly distribute mini marshmallows on sheet. Place in oven for 10-15 seconds. They will toast in the blink of an eye. Keep a very close eye on the marshmallows. They will BURN in seconds. Let toasted marshmallows cool. Alternatively, toast marshmallows using a kitchen torch.

Place pint of ice cream in a large mixing bowl. Add toasted marshmallows and fold to combine. Add chopped chocolate and fold to combine. Make sure marshmallows and chocolate are evenly distributed. Transfer ice cream mixture to graham cracker lined pan. Use the back of a spoon or a mini offset spatula to distribute ice cream in an even layer.

Place remaining 9 graham cracker squares over ice cream. Make sure that the top crackers are in line with the bottom crackers. Cover with plastic wrap and gently push down to ensure crackers are attached to the ice cream. Store in freezer for at least 3 hours, or until ice cream has hardened.

Use the overhanging plastic wrap to gently lift ice cream sandwiches out of square pan. Remove plastic wrap and transfer sandwich to cutting board. Use a sharp knife to cut ice cream sandwiches into 9 individual servings. Place back in freezer for 10-15 minutes before serving, as the ice cream make begin to melt as you are cutting the slices. Serve frozen and enjoy.