This shop has been compensated by Collective Bias, Inc. and its advertiser. All opinions are mine alone. #WaterMadeExciting #CollectiveBias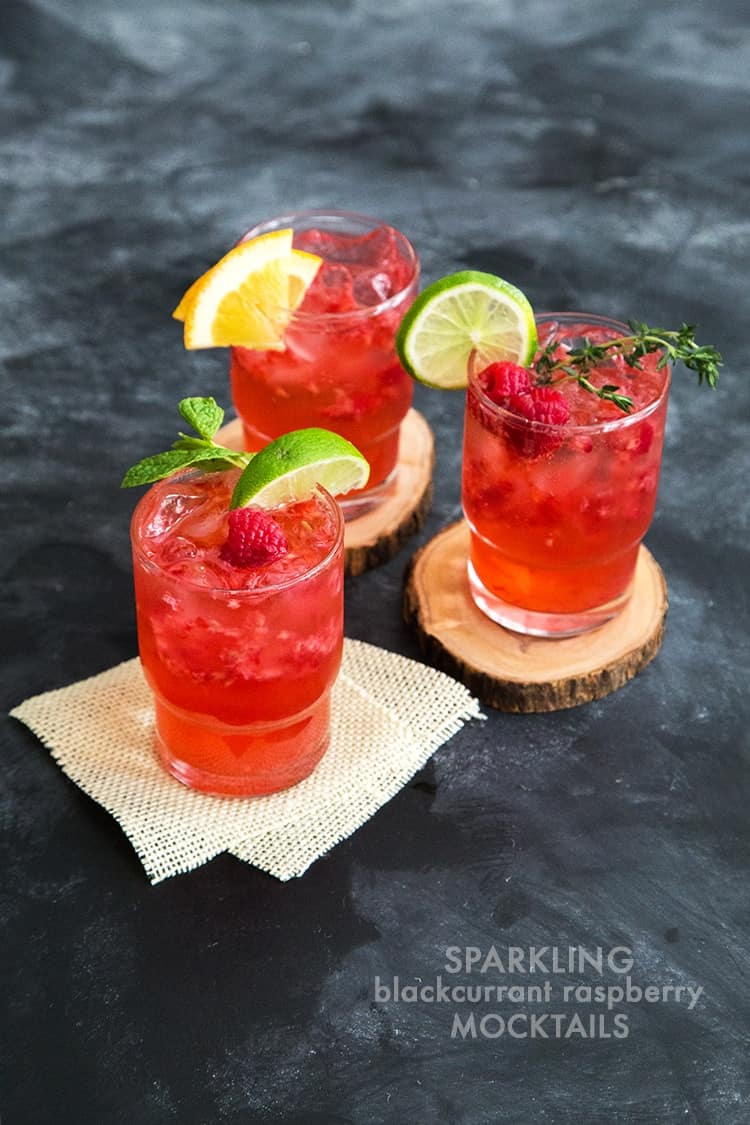 During the holidays, we could all use a little bubbly. I'm not talking about champagne or sparkling apple cider. I'm talking about water.
We all need to keep hydrated during this festive, busy, and often stressful season. I can only drink so much water before I'm terribly bored. I want fizz, I need excitement, I'm thinking sparkling water. A couple of glasses of these sparkling blackcurrant raspberry mocktails should do the trick.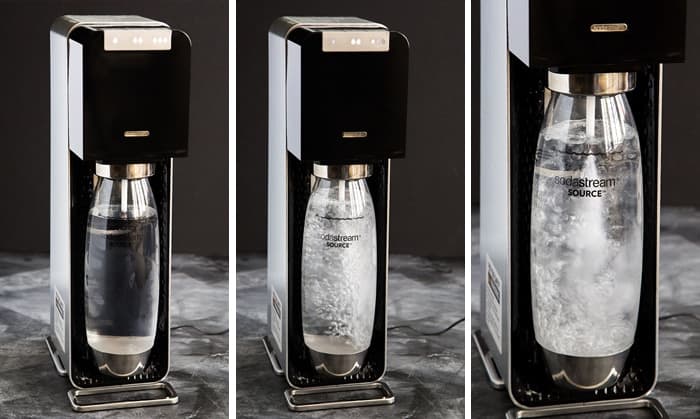 The SodaStream Power Automatic Sparkling Water Maker is a great way to increase your water intake. It's super easy to use and takes up very little kitchen space. Rather than keep boxes of sparkling water bottles in the garage, I can make fresh sparkling water whenever I want. With the touch of one button, you can easily carbonate water at home. It makes me feel like a scientist. It's clean and sleek design makes me feel like I'm in a lab concocting some secret magical potion. (Yes, I've told I have quite the imagination.)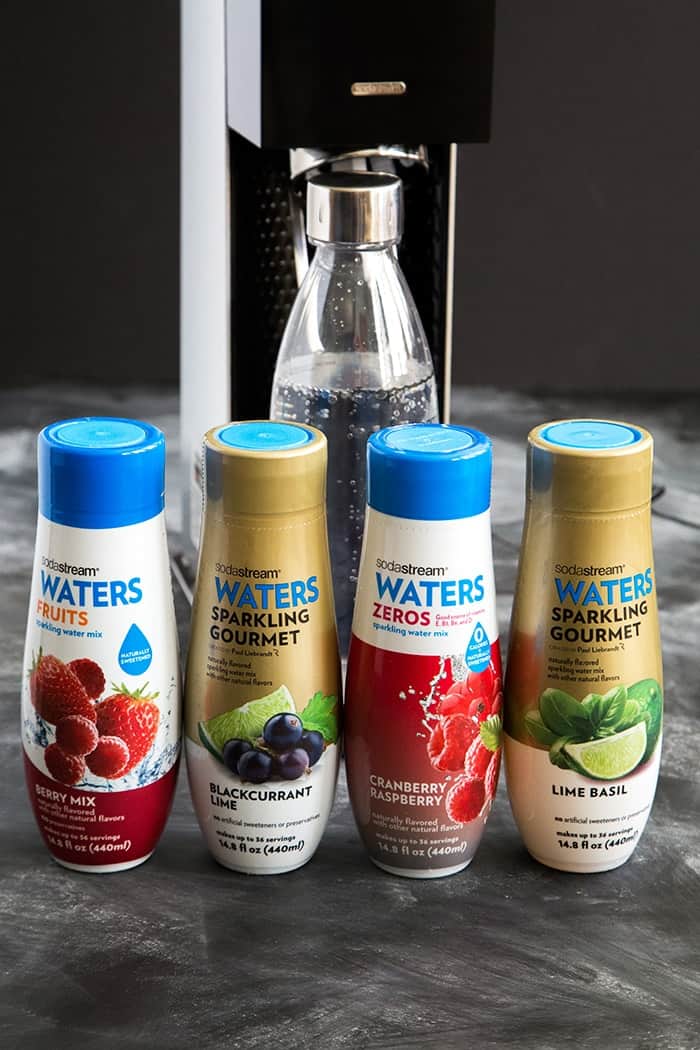 On a regular day, I'm totally fine with sparkling water with a squeeze of lime juice. However, when I have company over during the holidays, I need to add a splash of fun. With the number and variety of Sparkling Drink Mixes available, there are plenty of choices to keep your water interesting.
My favorite is the Sparkling Gourmet line. SodaStream and Chef Paul Liebrandt collaborated to create unique flavor combinations such as blackcurrant lime, coriander apple blossom, and lime basil.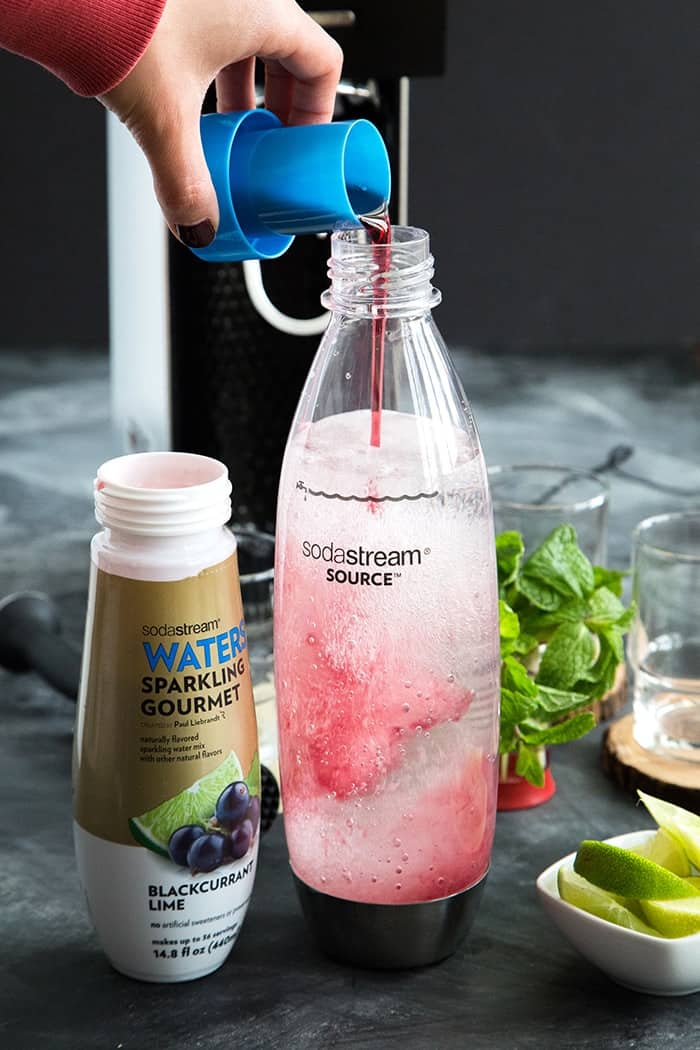 The blackcurrant lime flavor is my top pick. It's perfect for the holidays with its bright festive color and super refreshing taste.
(Note: Follow directions regarding adding the Sparkling Drink Mix to the carbonated water. You are supposed to slightly tilt the bottle as your add the Drink Mix. If you pour it like me in the photo above, you'll end up with a BIG mess as the sparkling water WILL overflow.)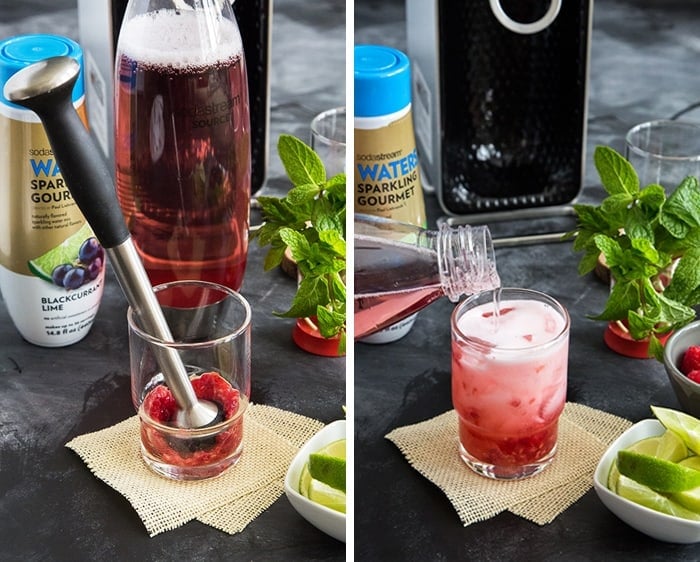 To make this blackcurrant raspberry mocktail, start by muddling four fresh raspberries (or more!) in a serving glass. Add ice and a squeeze of lime (or citrus of choice: orange, lemon, grapefruit, etc). Top with your freshly made blackcurrant lime sparkling water.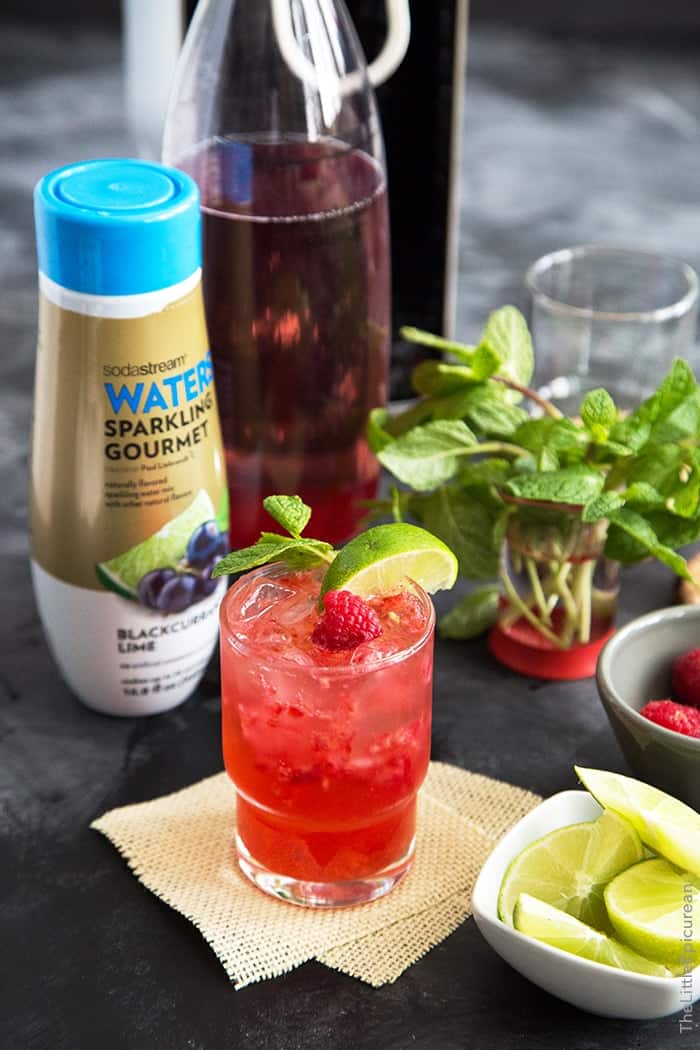 Stir to combine the raspberries bits and then garnish the mocktail with fresh raspberries and a slice of lime.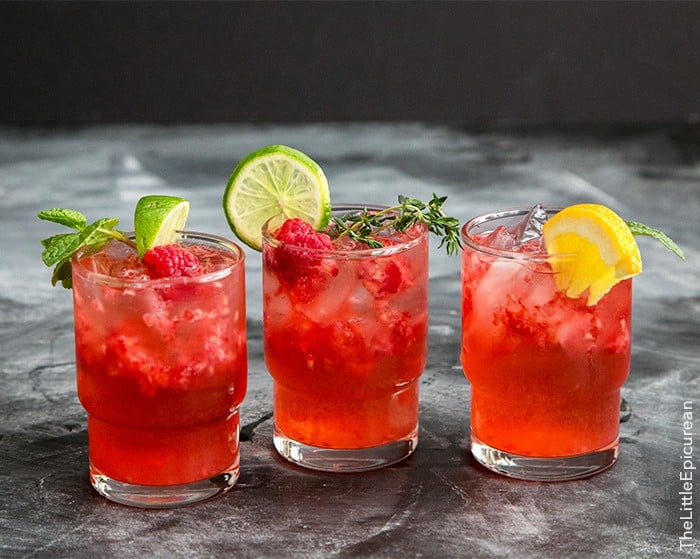 This blackcurrant raspberry mocktail is a festive non-alcoholic beverage that is perfect for all ages. All your guests, young and old, will enjoy this sparkling drink. Best of all, it's very customizable. You can experiment with all sorts of fresh herbs and fruits to create your own signature drink. I've tried it with a splash of lime with a sprig of mint, muddled lemon thyme with the raspberries and strawberries, and mint with orange juice. It's all tasty, refreshing, and a fun way to hydrate.
This year instead of giant bowls of calorie laden punches, I'm going to be serving these sparkling mocktails that everyone could enjoy without guilt or worry!
Sparkling Blackcurrant Raspberry Mocktail
Yield: serves 1 (multiply as needed)
Ingredients:
4 fresh raspberries
juice from half a lime, or citrus of your choice
6 oz SodaStream Sparkling Gourmet Blackcurrant Lime sparkling water, chilled
fresh mint, to garnish
Directions:
Prepare 1 liter of cold water using SodaStream Power. Flavor with SodaStream Sparkling Gourment Blackcurrant Lime.
In serving glass, muddle fresh raspberries. Squeeze lime juice into glass and add ice. Pour in chilled blackcurrant lime sparkling water. Stir to combine. Garnish with sliced lime and fresh mint.
What's your favorite way to enjoy sparkling water?!
Visit the SodaStream website to get your own SodaStream Power or search for a retailer near you. SodaStreamUSA.com offers free shipping on orders over $50, plus you can find additional online offers here.