Mint mojito coffee ice cream: a frozen, sweet, and creamy way to cool down this summer!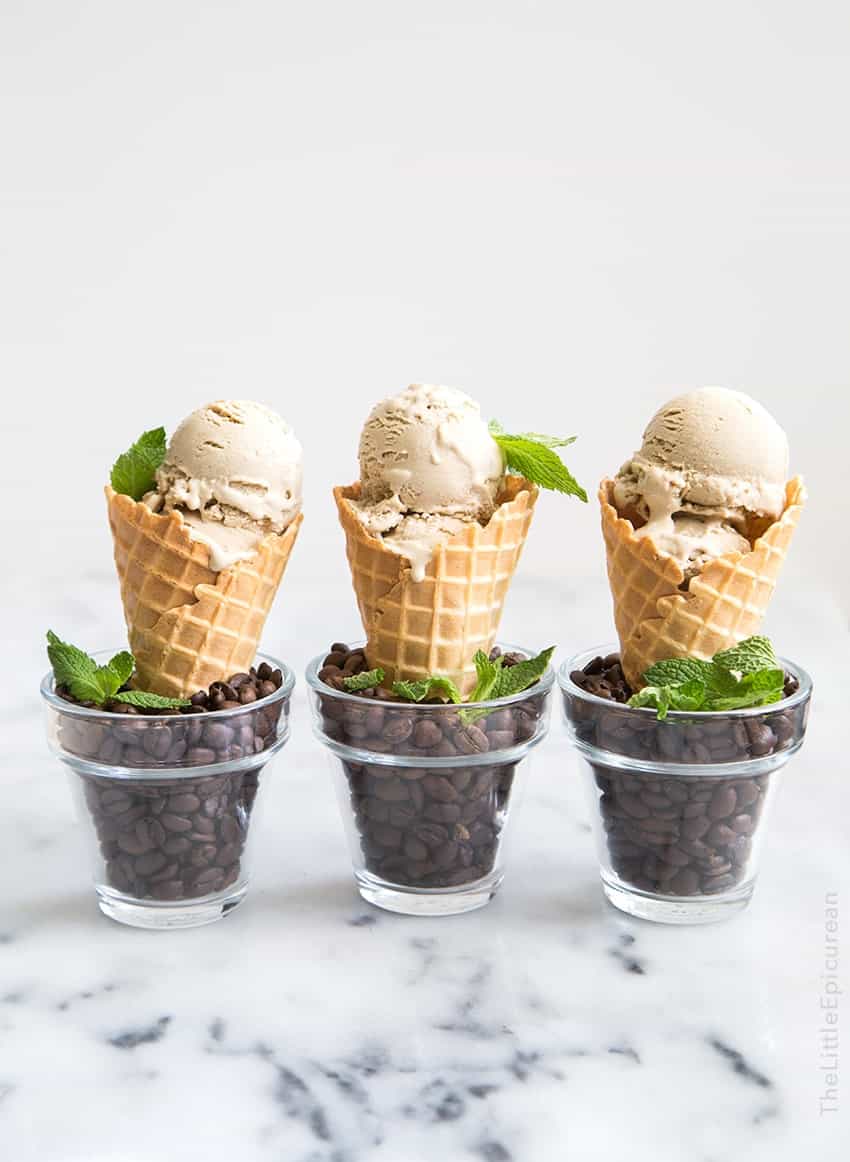 Summer is here. It's the first official day of summer and it's already in the triple digits here in Los Angeles. Oy vey. No complaints. I love summer. Longer days, lots of sunshine, and most importantly, my birthday is coming up! :)
Summer also means ice cream. Loads and buckets and many scoops of ice cream.
Have you heard of Philz Coffee? I fell crazy in love with their popular sweet and creamy mint mojito iced coffee a few years ago. While Philz originated in the Bay Area, they've made their way south! Locations are popping up all over LA.
Lucky for me, they recently opened one a few miles from my place in Pasadena. I can't enough of their mint iced coffee. I'm so addicted and so inspired that I made an ice cream version. Who knows, maybe I'll have to make a cake version to satisfy my cravings. (Perhaps my 31st birthday cake?!)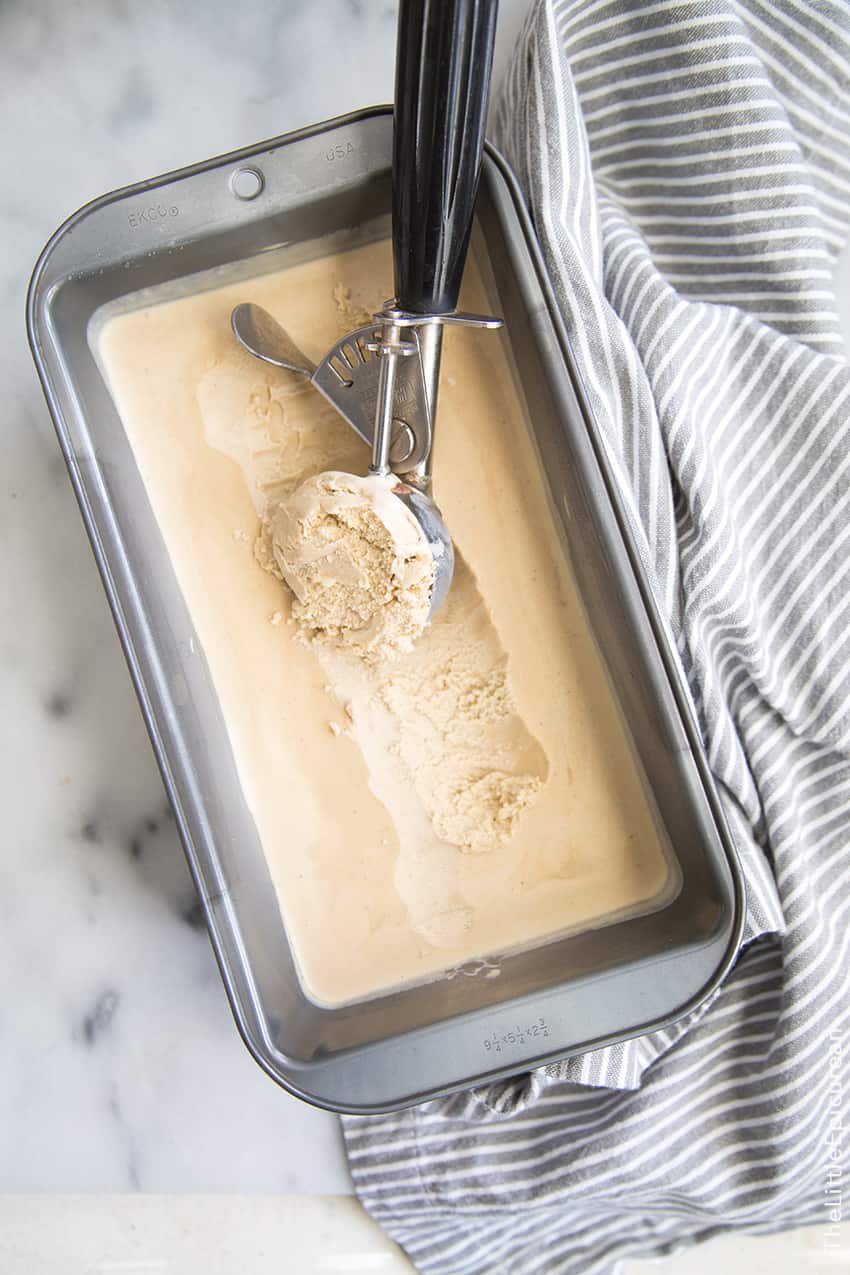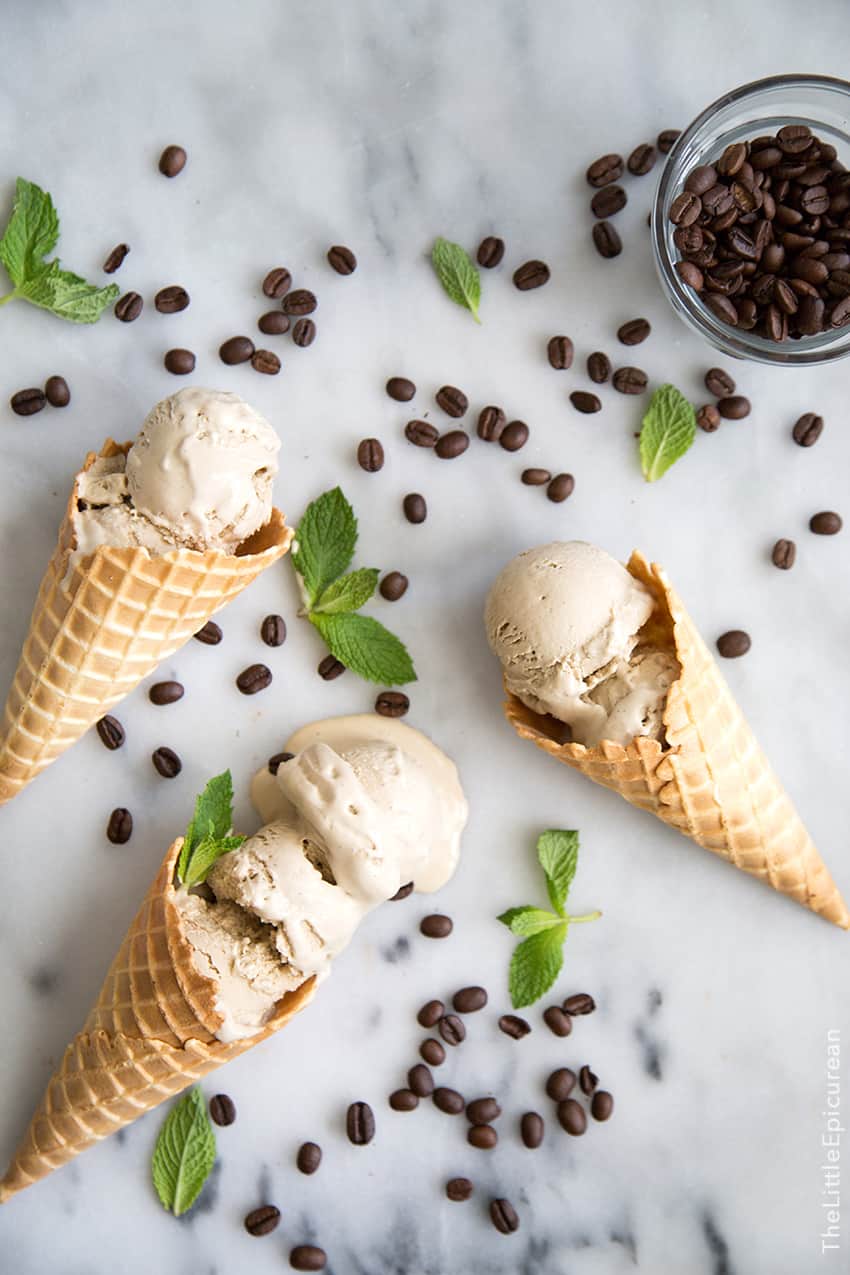 Don't let the name fool you. This mint mojito coffee ice cream is alcohol free. It's basically coffee amped on mint. It may sound like a strange combination but it's surprisingly delicious.
The mint balances out any bitterness in the coffee. It makes the coffee taste super smooth and mellow. Fresh mint tastes a world of difference better than any of that artificial mint flavorings.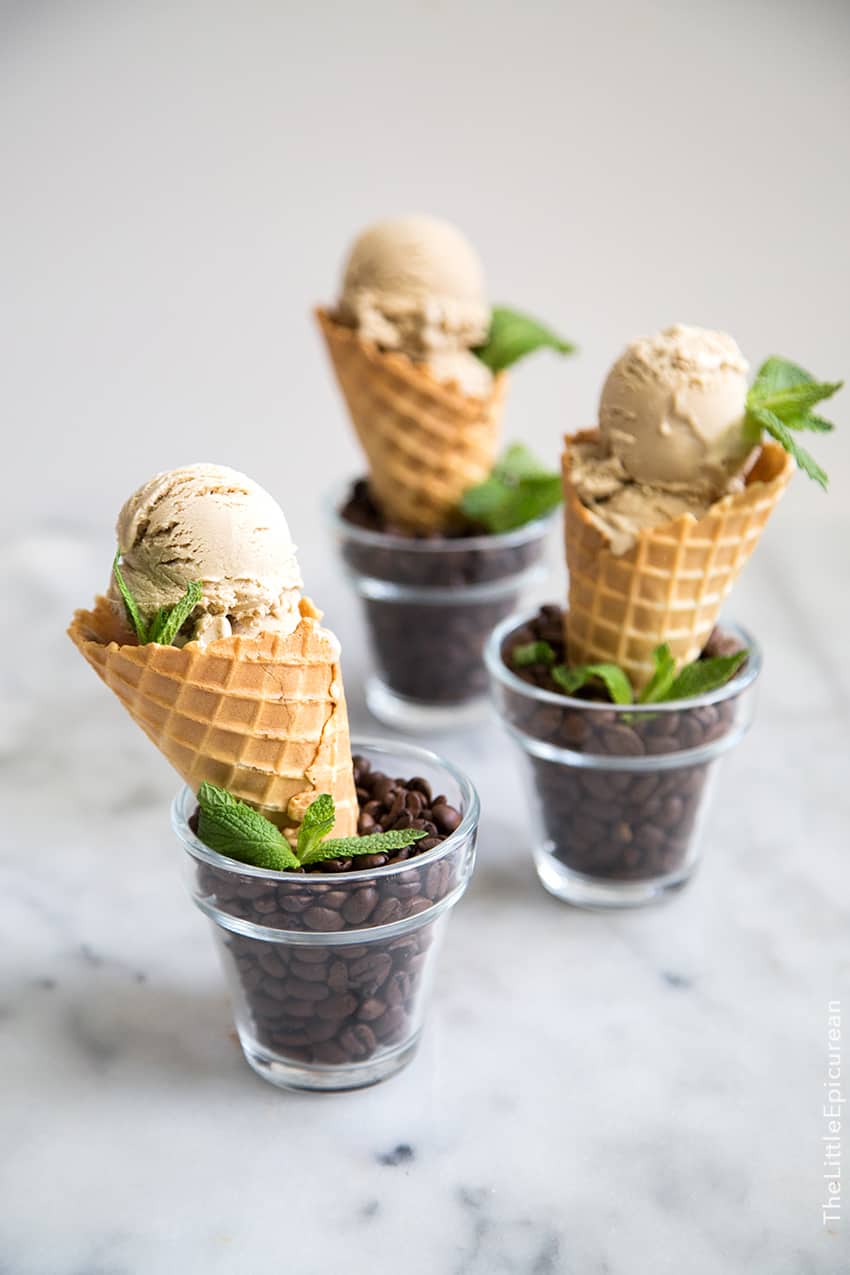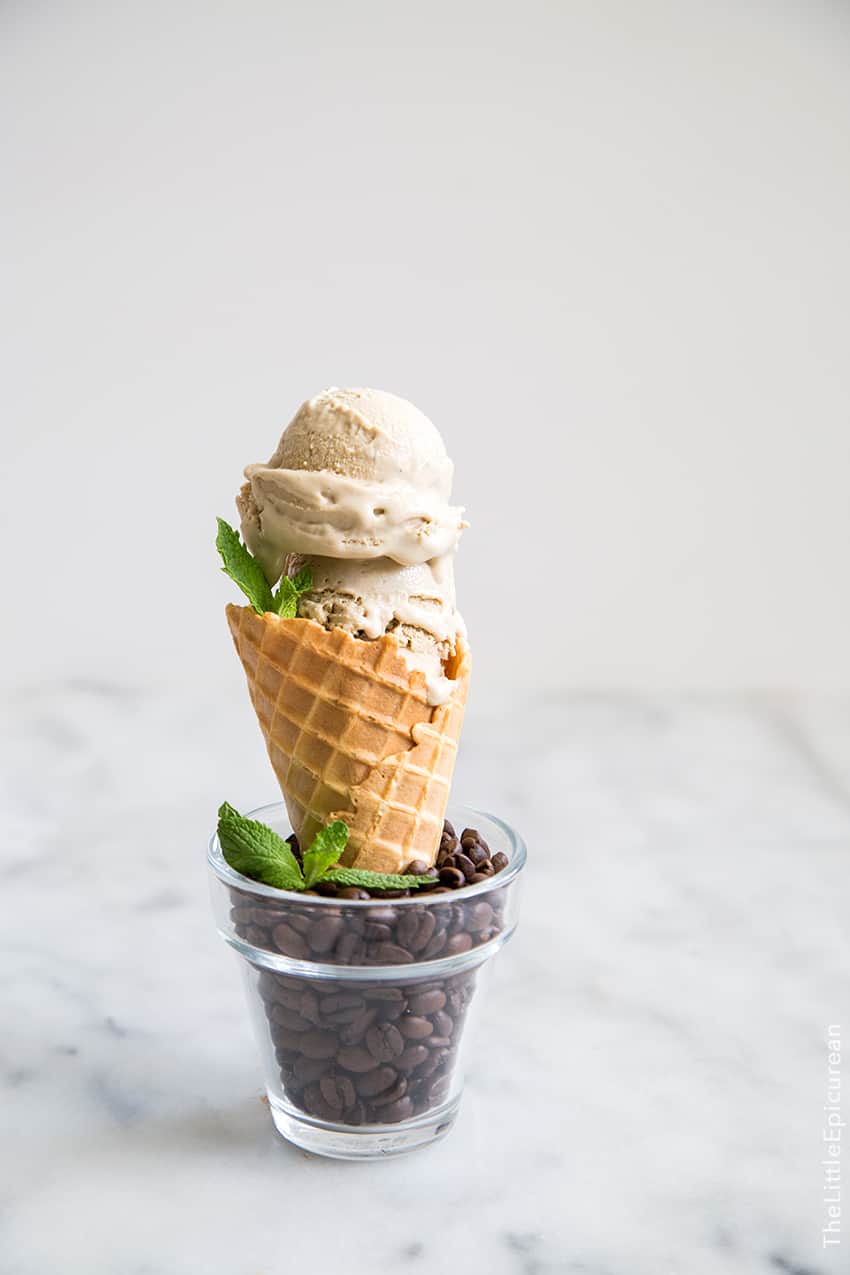 To kick off the first day of summer, I've teamed up with other bloggers to bring you #IceCreamWeek! Hosted by A Cookie Name Desire, all week we'll be sharing all sorts of ice creams to keep your summer cool and delicious. Best of all, there's a fun giveaway! (Scroll down to enter!)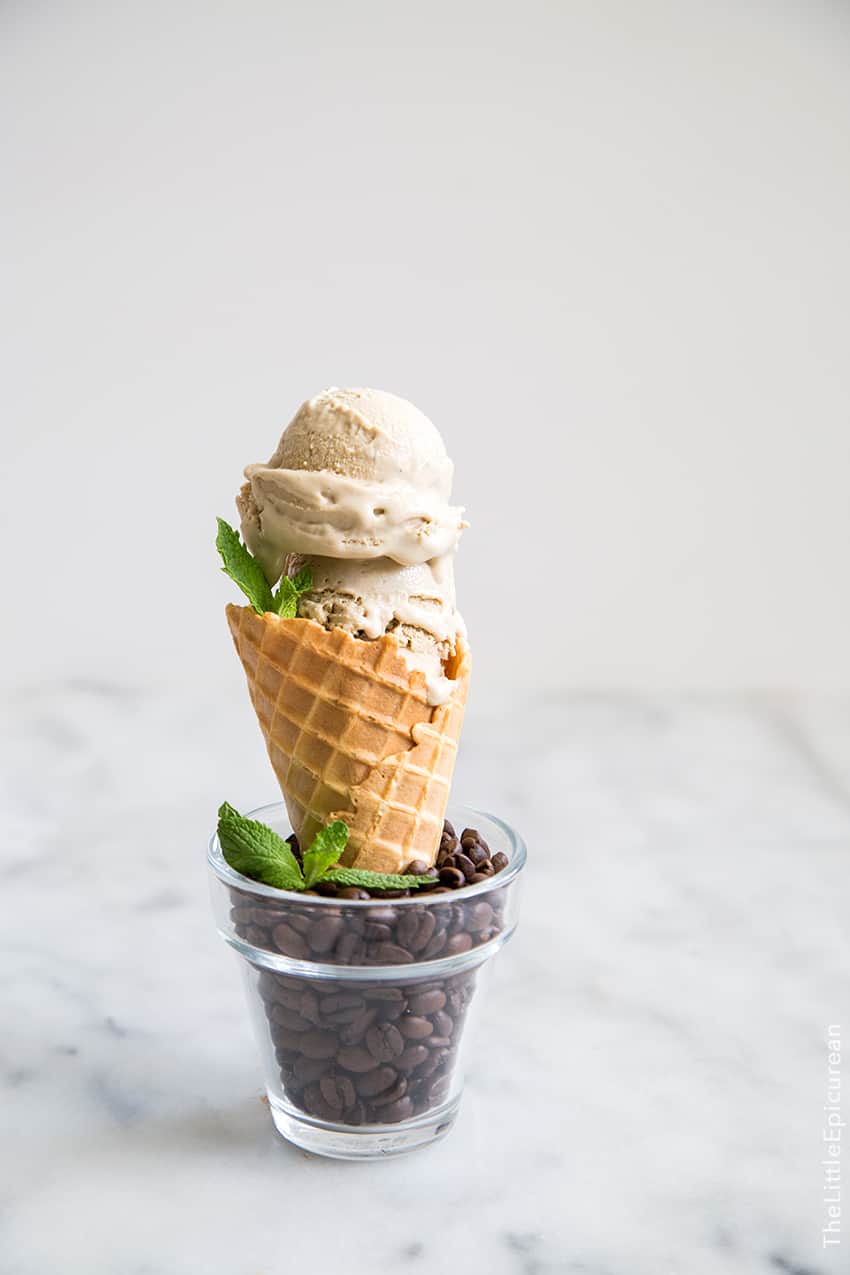 Mint Mojito Coffee Ice Cream
Yield: about 1 quart
Ingredients
2

cups

heavy cream

1

cup

whole milk

2

Tablespoons

granulated sugar

1/3

cup

fresh mint leaves, torn

1/3

cup

whole coffee beans

6

large egg yolks

1/4

cup

granulated sugar

3

teaspoons

instant espresso powder

1/2

vanilla bean, split and scraped
Instructions
In a medium pot, bring cream, milk, and 2 Tbsp sugar to a boil. Microwave coffee beans for 30 seconds. Once milk boils, remove from heat. Add warmed coffee beans and torn mint leaves. Stir together. Cover pot and let steep for 45 minutes.

Strain liquid mixture and discard coffee beans and mint leaves. Place pot of milk over medium heat and bring to a boil.

In a large bowl, whisk together egg yolks and 1/4 cup sugar. Once milk begins to boil, lower heat. Temper hot milk mixture into sugar-yolk mixture. Slowly add hot milk into yolk mixture about 1/4 cup at a time, whisking to distribute heat. Continue to add milk into the yolks. Once all the milk has been added, transfer everything back into the pot.

Continually stir over medium-low heat until mixture reaches nappe consistency, or 180 degrees F on a kitchen thermometer. Let mixture sit at 180-185 degrees F for a few minutes to pasteurize eggs. Remove from heat. Add espresso powder and vanilla. Stir until espresso powder has dissolved.

Pour mixture into a plastic wrap lined sheet tray. Spread over the tray and cover with plastic wrap. Let cool in the freezer for 5-10 minutes until mixture has cooled to room temperature. Transfer to an airtight container and let mature in the fridge overnight.


Freeze mixture in ice cream maker according to your unit's instructions. Once the volume has increased by half and has reached a soft serve consistency, transfer mixture into a freezer safe container. Let chill in the freezer for at least 2 hours before serving.
All images and text © The Little Epicurean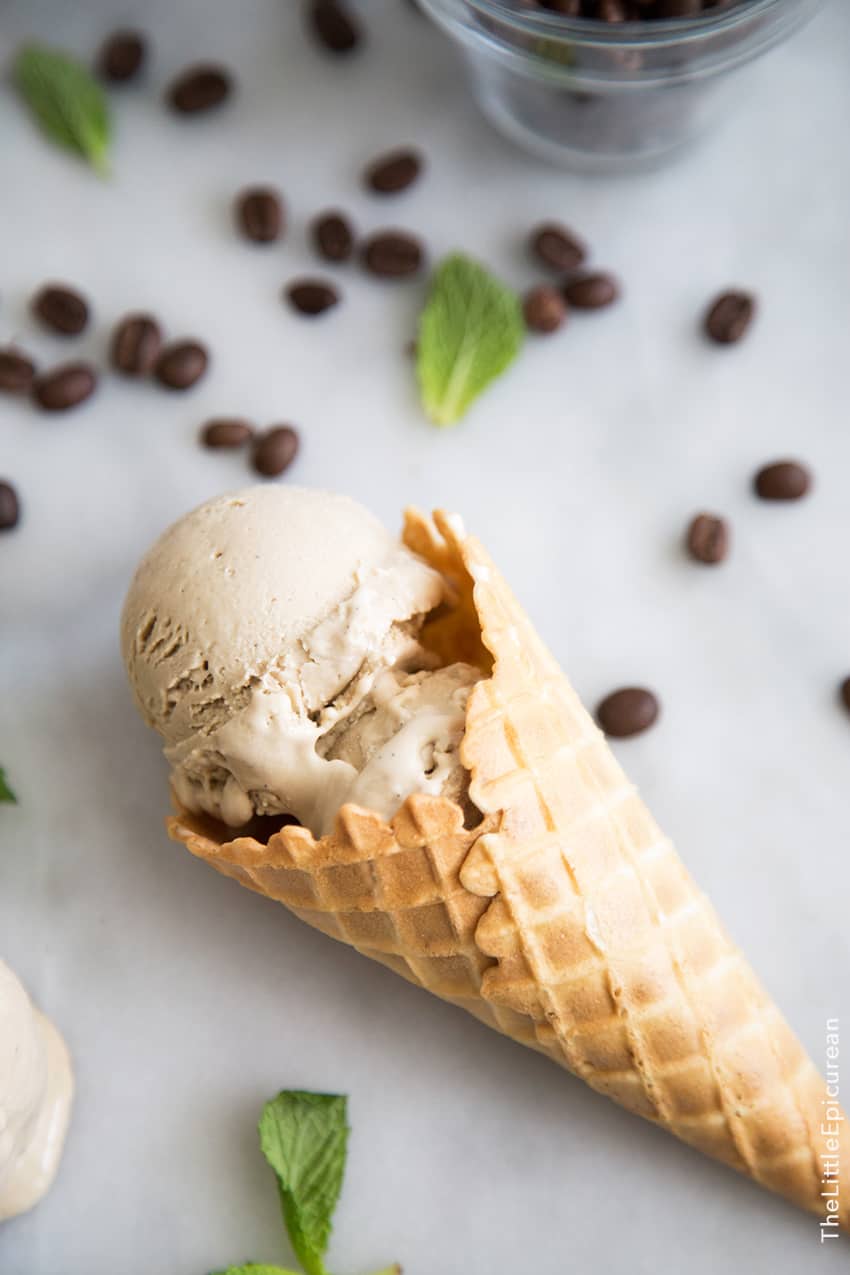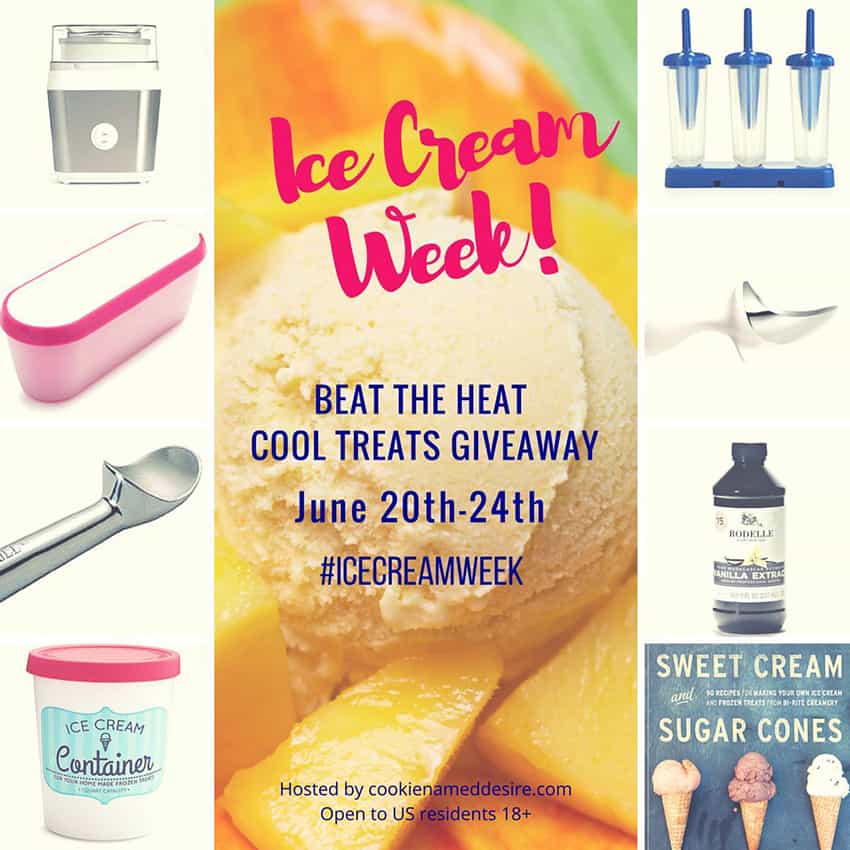 Be sure to check out the bloggers participating in #IceCreamWeek:
S'mores Ice Cream via A Cookie Named Desire
Coffee Chocolate Ripple Ice Cream via An Italian in my Kitchen
Unicorn Ice Cream via The Tip Toe Fairy
Tahini Ice Cream with Chocolate Chip Cookies via The Floating Kitchen
No Churn Honey Nut Ice Cream via Honey and Birch
Vegan Peanut Butter Chocolate Praline Crunch Ice Cream via Heart of a Baker
Peanut Butter Lovers Ice Cream via Cookie Dough and Oven Mitt
Cotton Candy Ice Cream via Homemade Hooplah
Butter Pecan Ice Cream via Zagleft
Bourbon Vanilla Bean Ice Cream via Vanilla and Bean
Strawberry Banana Ice Cream via The Bitter Side of Sweet
Peanut Butter Ice Cream via Pretty Simple Sweet
Vanilla Rainbow Ice Cream via Go Go Go Gourmet
Lychee and Cherry Swirl Ice Cream via My Food Story
Brigadeiro Ice Cream via Olivia's Cuisine
Salted Pretzel Ice Cream with Chocolate and Peanut Butter via Cake Over Steak
Strawberry Black Sesame Ice Cream via Madeline Marie Blog
No Churn Caramel Chip Ice Cream via Fearless Dining