These tropical biscotti feature a combination of banana, coconut, and macadamia nuts. While it's far from traditional, it's a great summer treat!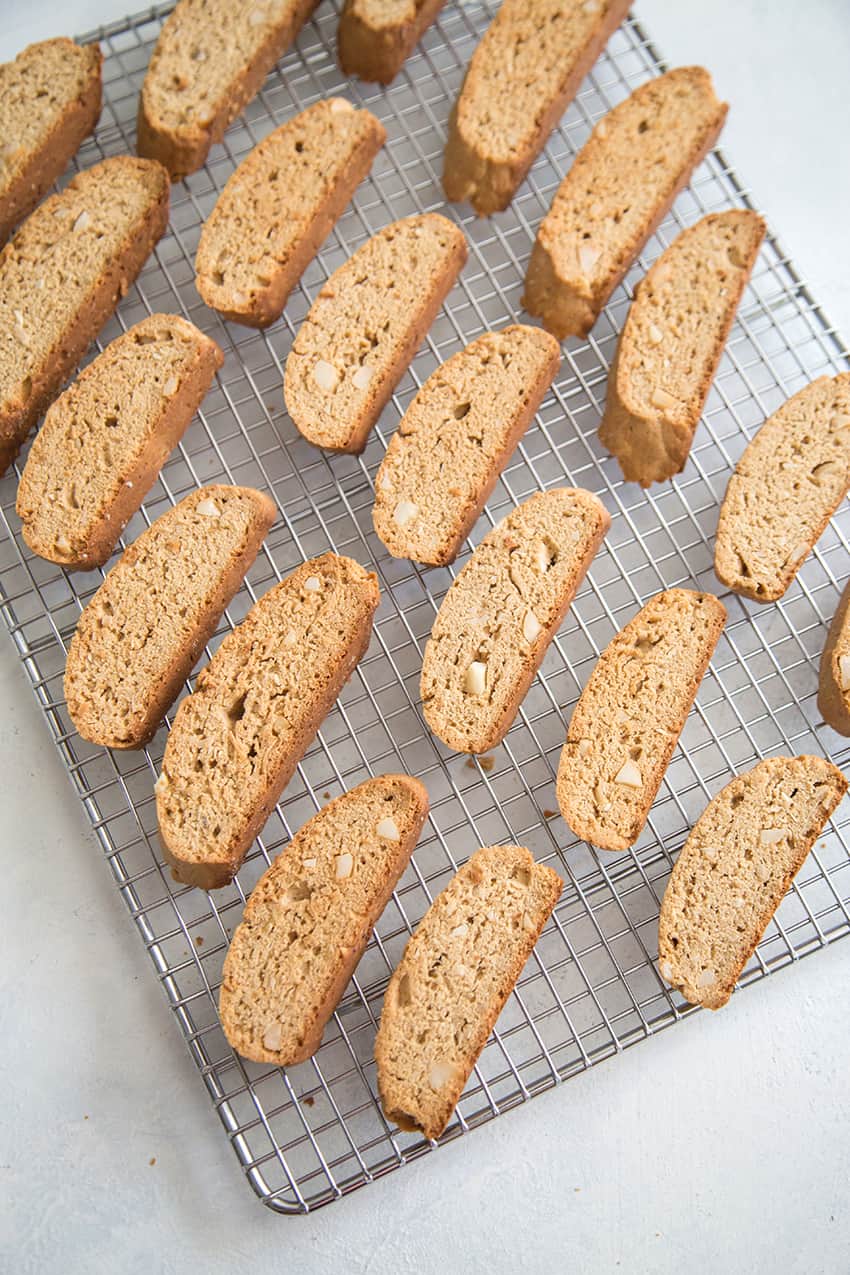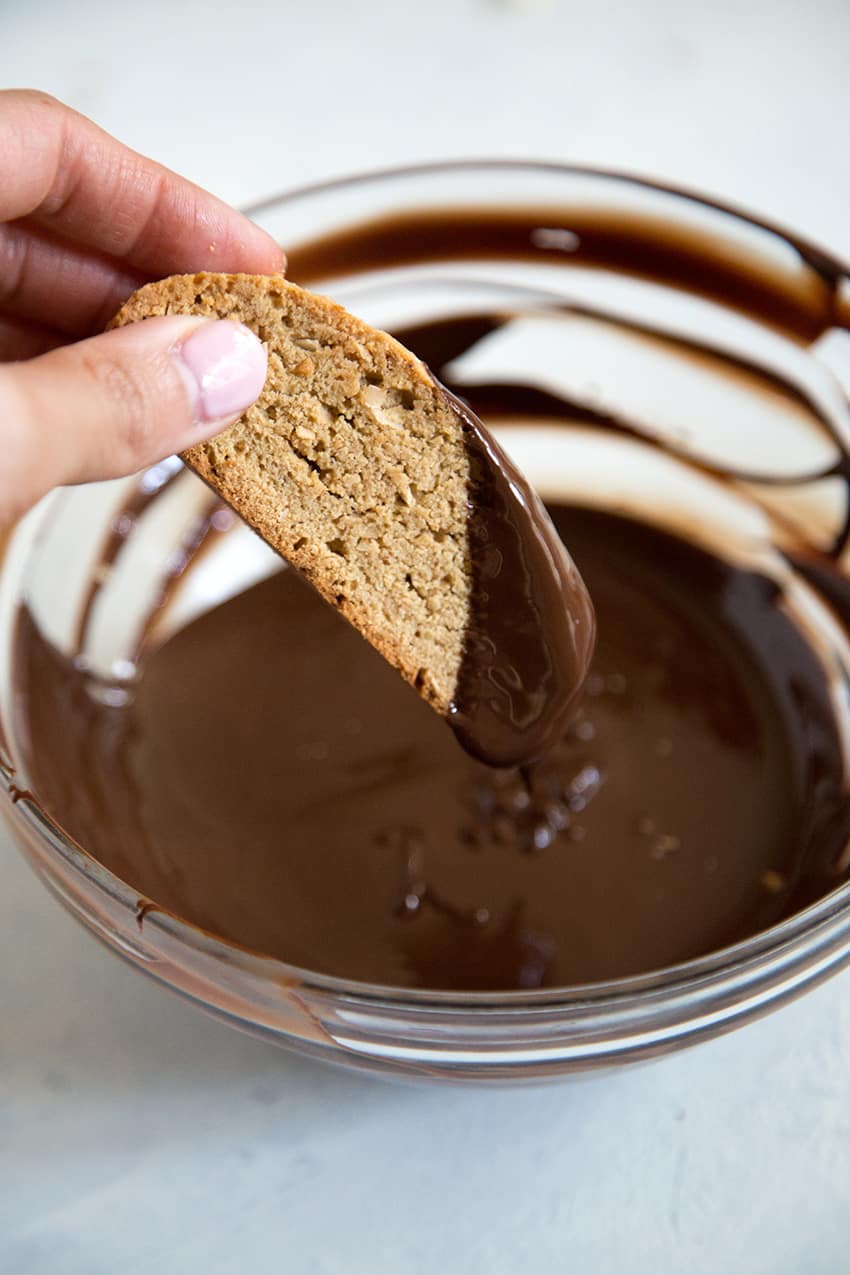 I wasn't much of a biscotti fan growing up. To me, they were these dry dense biscuits that were difficult to chew and lacked in the flavor department. Those days are long gone. Over the years, I've learned to like the little subtleties of biscotti. I've learned to dunk it into sweet Italian dessert wine or coffee. It's even great with a warm cup of milk.
Today I'm sharing this tropical biscotti over at BHG's Delish Dish Blog. It's not your average biscotti. It's no where near traditional, but it sure is tasty.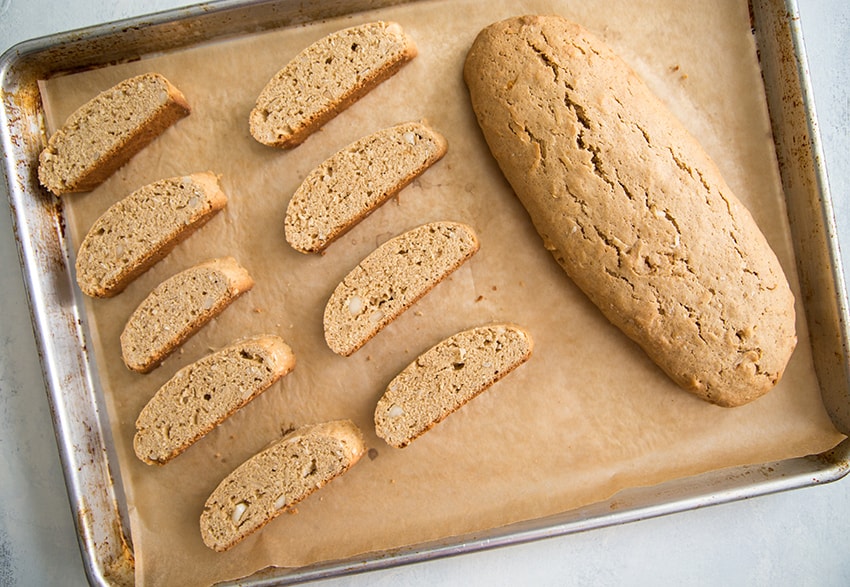 While most biscotti recipes are dry, these have a little more moisture due to the addition of mashed banana in the dough. It's also studded with chopped macadamia nuts and a hint of shredded coconut.
Biscotti are twice baked. First, it's shaped into a loaf and baked until firm. Then it's sliced in wedges and bake again until crisp.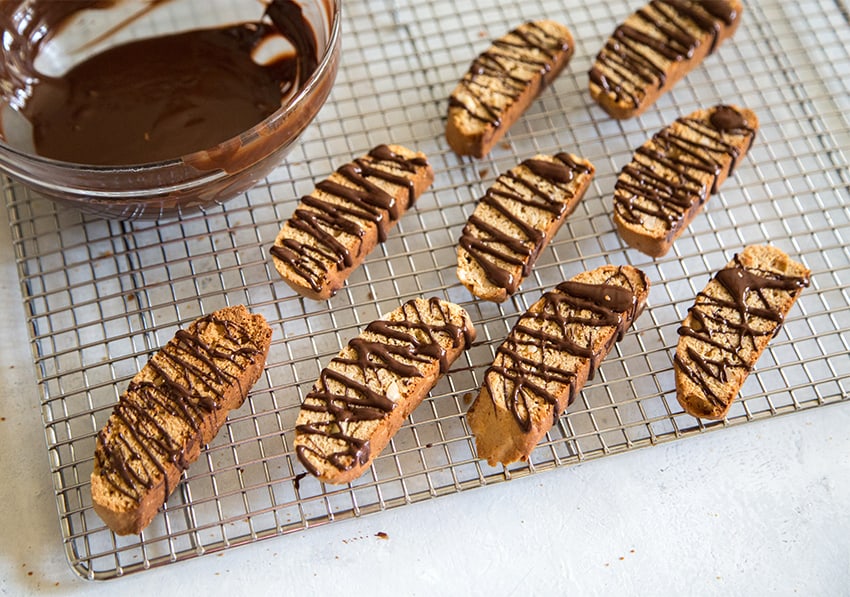 Tropical Biscotti with Banana, Coconut, and Macadamia Nuts
Ingredients
1/2

cup

unsalted butter, room temperature

3/4

cup

packed light brown sugar

1

teaspoon

baking powder

1

teaspoon

ground cinnamon

1/4

teaspoon

fine sea salt

2

large eggs, room temperature

1

medium ripe banana, mashed (about 1/3 cup)

1

teaspoon

vanilla extract

3

cups

all-purpose flour

1/2

cup

roasted macadamia nuts, roughly chopped

1/2

cup

sweetened shredded coconut

6

oz

semisweet chocolate, chopped

2

teaspoon

vegetable shortening