This post is sponsored by California prunes through Kitchen PLAY. As always, all opinions mentioned here are entirely my own.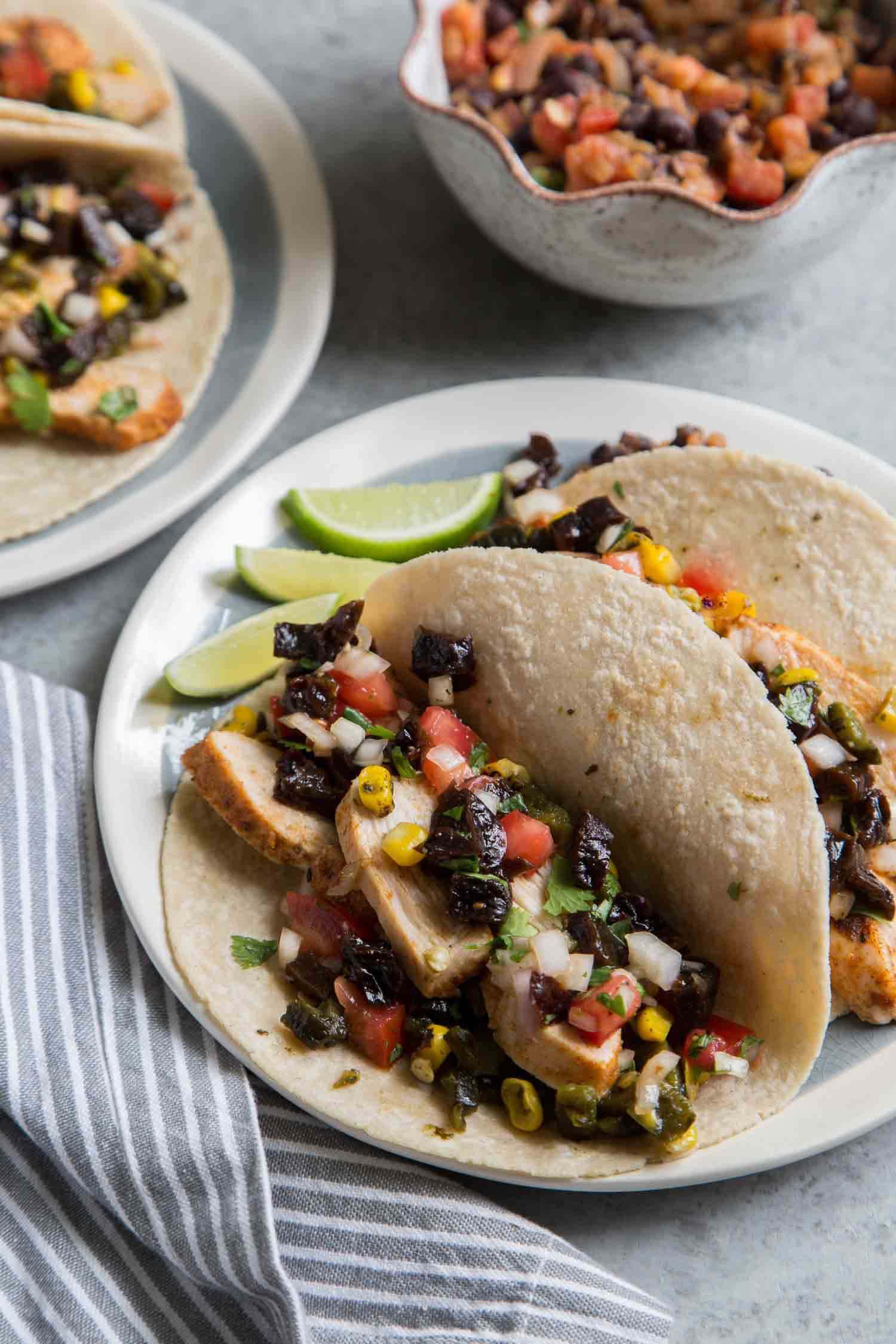 What's for dinner is a daily dilemma at our house. Aside from cuisine of choice, there are too many options regarding how you're going to acquire said dinner.
Do you want take-out, delivery, or would you like to forage through the fridge and cook something at home?
I usually prefer the latter because I like being in control of seasonings, temperature, and dinner time.
Delivery meal kits have been growing in popularity. Pick a dish online and before you know it, it'll arrive prepped in a box and ready for you to cook. While I've always been intrigued by such services, I've never tried it… until now.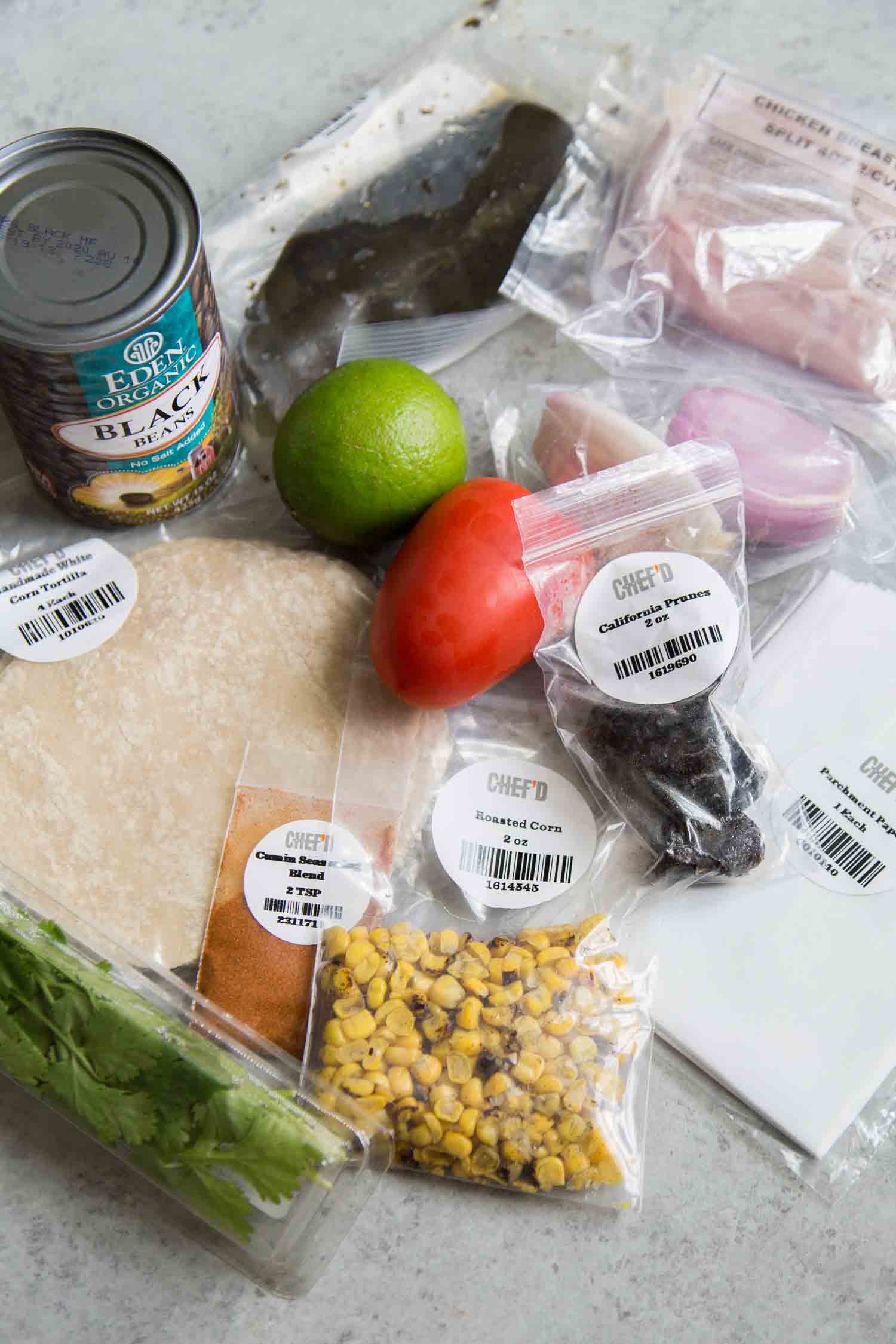 Chef'd and California prunes have partnered up to launch three new meal kits featuring California prunes! These dishes created by nationally registered dietitian nutritionists, The Nutrition Twins include:
Asian Chicken and California Prunes Lettuce Wraps with Sesame Green Beans
Moroccan Spiced Shrimp Skewers with Toasted Chickpeas and California Prunes & Quinoa Salad
Obviously, this Southern California girl wanted to try the tacos!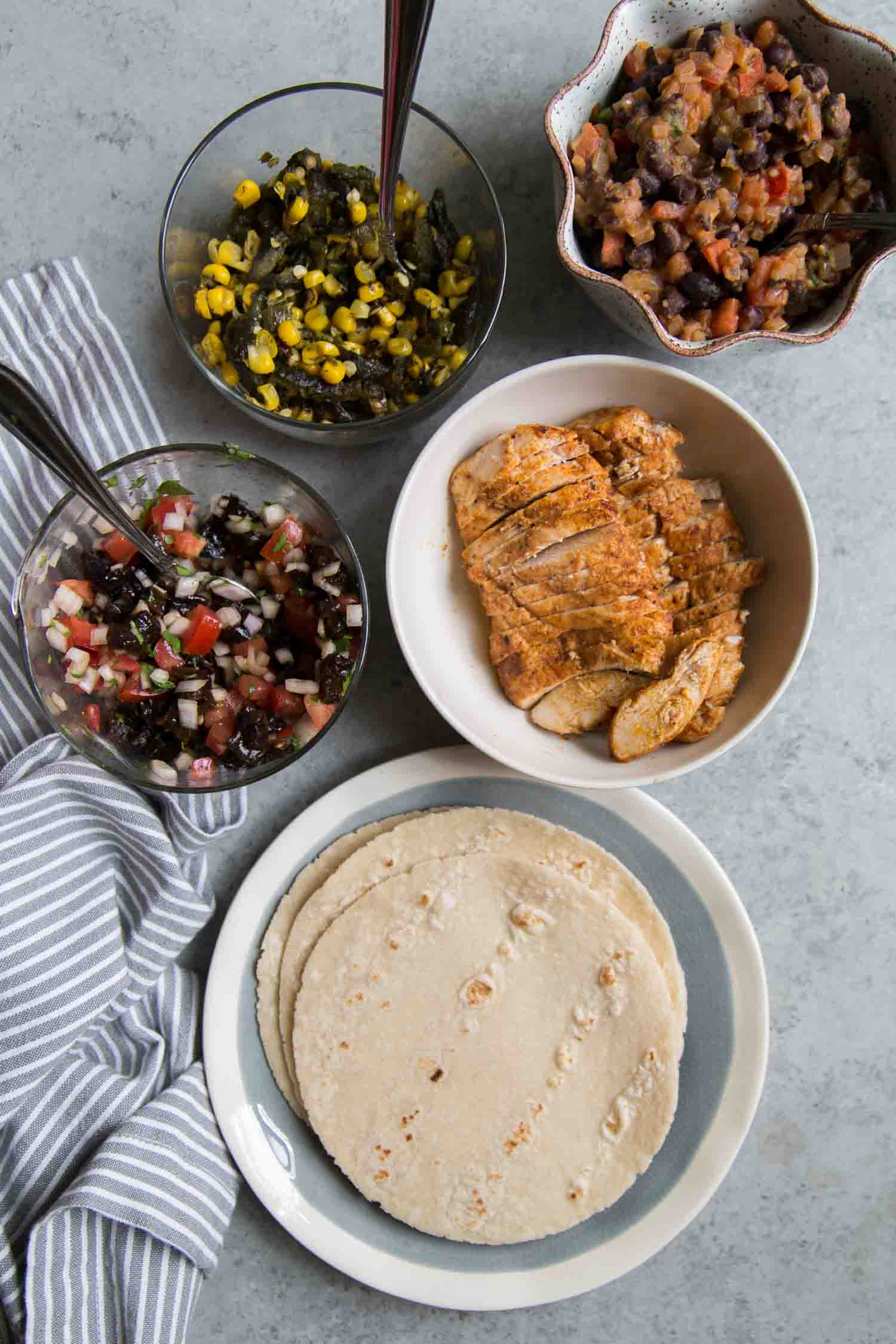 Chicken Tacos with California Prunes Salsa
The ingredients arrive in a well-chilled container pre-portioned and ready to cook. The kit comes with everything you need; it even includes parchment paper for baking the chicken in the oven.
The instructions were easy to follow, and the meal was quick to make.
I enjoyed the chili-cumin seasoning for the chicken. It paired well with the California prune salsa. I know what you're thinking. Prune salsa? YES. It's actually quite tasty. The sweetness of the prunes is balanced by the fresh tomatoes and lime juice.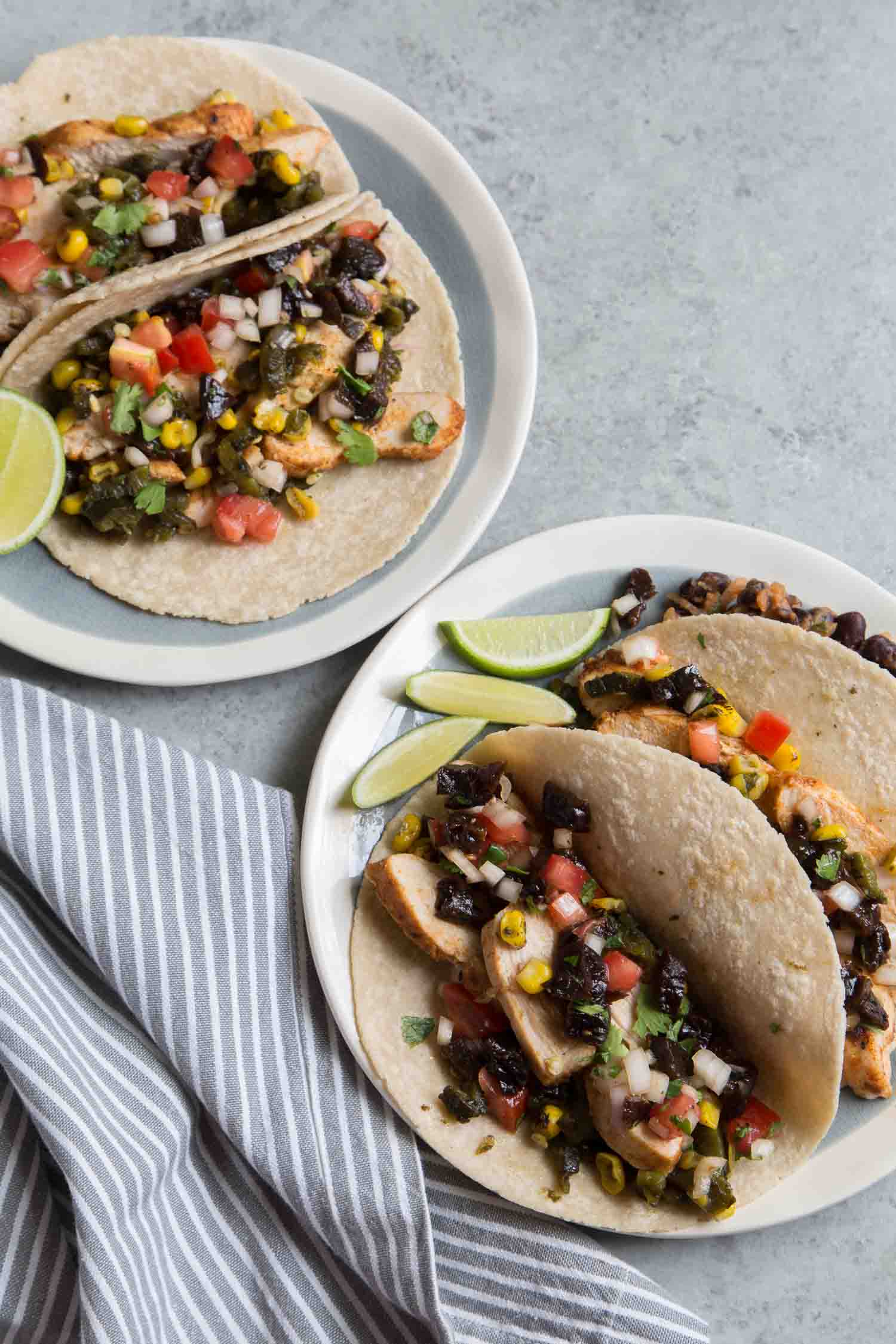 Whether they're whole, diced, or made into a jam, there are countless ways to cook and bake with California prunes. Swirl them into ice cream or frozen yogurt, fold them into muffins, and pancakes, or better yet- they them on pizza like this Ricotta Flatbread with California Prunes and Jamon Serrano.
To purchase your own meal kits, or for more information about this recipe and others featuring California prunes, visit Chefd.com/CaliforniaPrunes.