Kiwi slices floating among a sea of coconut chia pudding. Kiwi coconut chia popsicles are a satisfying breakfast treat or anytime snack.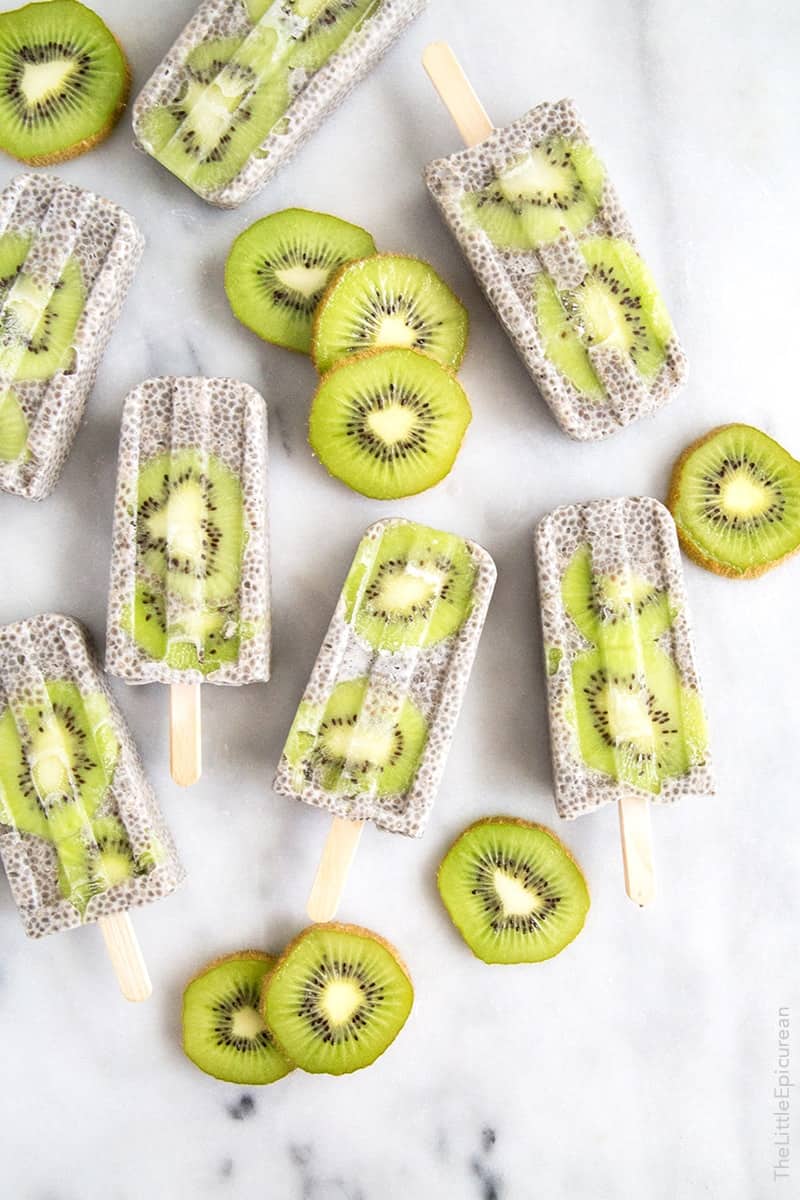 Chia Seed Popsicles
If you eat chia pudding bowls on the regular, this frozen popsicle version is for you!
Just like the popular pudding bowls, you can customize chia seeds popsicles to your liking.
Switch up your choice of milks, fruits, and toppings.
Different Milk Variations:
Almond milk
Hemp seed milk
Soy milk
Coconut milk
Fruit and Topping Variations:
Sliced oranges
Cut strawberries
Assorted berries: blueberries, blackberries, raspberries
Sliced stone fruit: peaches, nectarines, cherries
Mango chunks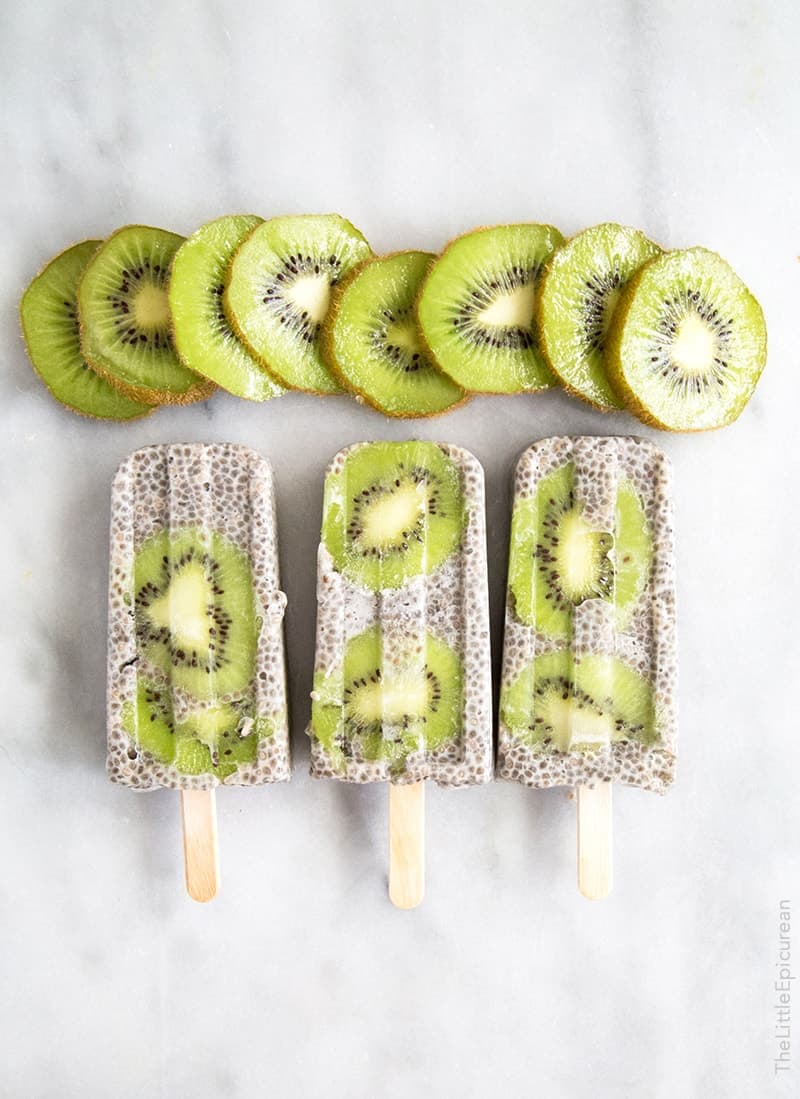 Why add chia seeds to frozen pops?
Chia pudding is magical.
As the chia seeds soak and plump up in the delicious coconut milk, it absorbs its tropical flavors.
The end result is this rich, silky pudding.
One day I made too much. Rather than store it in the fridge, I poured the chia pudding into popsicles molds and popped them in the freezer.
Frozen chia? Is that good? YES. It's amazing. Slushy kiwi slices, tropical coconut, all frozen in a portable stick?
The rest is history. I've been making these chia popsicles will all sorts of fruits.
Mix it up with pineapples, strawberries, or mango. I can't wait for stone fruit season so I can experiment with peaches, plums, and apricots!
Summer… are you here yet?
More fruit popsicle recipes:
I highly recommend these popsicle molds sold on Amazon. They are easy to clean and easy to use!
Here are a few more frozen pops recipes using the same popsicle mold: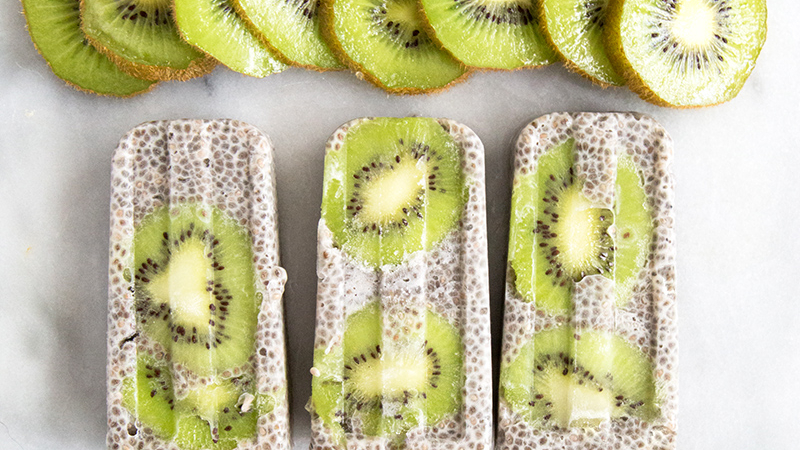 Kiwi Coconut Chia Popsicles
Kiwi slices floating among a sea of coconut chia pudding. A delicious treat you can enjoy any time of day, including breakfast! Mix and match fruits and milks to create your perfect pairing!Yield:  makes 10
Ingredients
1 ¾

cup

canned unsweetened coconut milk,

well shaken

¾

cup

soy milk

or any milk alternative

¼

cup

+ 1 Tablespoon chia seeds

½

Tablespoon

agave syrup,

or more to your liking

3

kiwi fruits

peeled and sliced
Instructions
Stir together coconut milk, soy milk, chia seeds, and agave syrup. If desired, add additional sweetened to taste.

Place sliced kiwis in popsicle molds. Use chopsticks or the back of a spoon to press kiwi to the sides of the mold.

Gently pour liquid mixture into popsicle molds. Insert wooden popsicle sicks. Freeze for at least 4 hours until popsicles are solid.