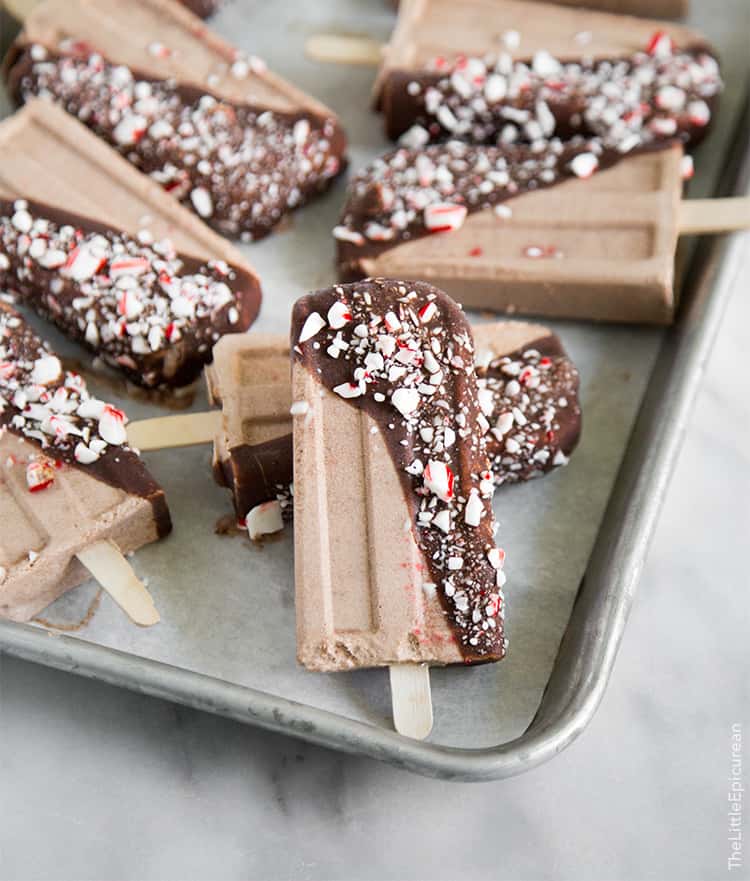 I love a challenge. The tougher the better. And being a competitive person, I HAVE to succeed and win.
Last month when Peanut Butter & Co. announced their holiday Yum Squad project, I was quite intrigued. The challenge was to create a dessert incorporating peanut butter and candy canes. Whaaaatt? was my first reaction. Uh, won't that taste gross? NOPE.
Ms. Paula Abdul taught me at an early age at that Opposites Attract. During the early 90s I had a tap teacher that played Paula Abdul during warm up every single week. (Somewhere in the back of my closet at my parents' house, I still have my Straight Up cassette tape.) So if opposites can attract, you bet I can make a delicious dessert out of these two unlikely pairs.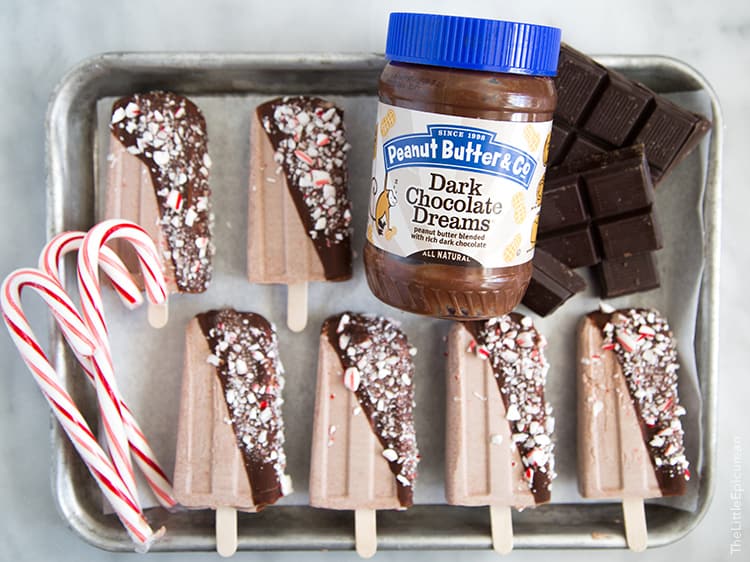 Frozen Peanut Butter Candy Cane Bars
As you've probably assumed, yes, I am a peanut butter addict. First the peanut butter pretzel cheesecake, then the bread pudding with peanut butter and Nutella, and now these frozen peanut butter candy cane bars. (Wait for the peanut butter giveaway at the end of the post!)
Chocolate and peppermint is a match made in holiday heaven, so I knew I had to incorporate chocolate in this dessert. I thought about melting chocolate and whipping it into smooth peanut butter. But why add that additional step when a jar of Dark Chocolate Dreams already does it for you?!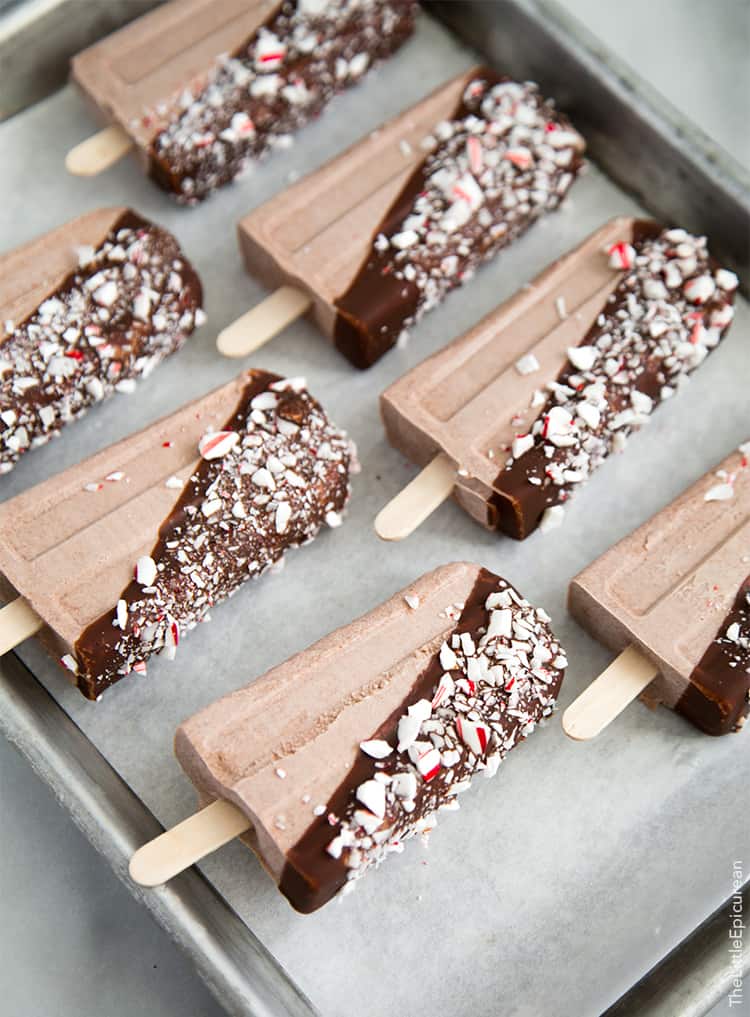 What is a semifreddo?
These frozen bars are made with a chocolate peanut butter semifreddo. Before I had an ice cream machine, I made lots and lots of semifreddos.
Instead of using a machine to fluff up and aerate the creamy mixture, you use freshly whipped cream to amp up the volume. The whipped cream is folded with the rest of the liquid ingredients and frozen to create a soft ice cream treat. It's the perfect mixture to freeze into bars.
Now that that holiday season is in full swing, get ready for peppermint and candy cane overload!!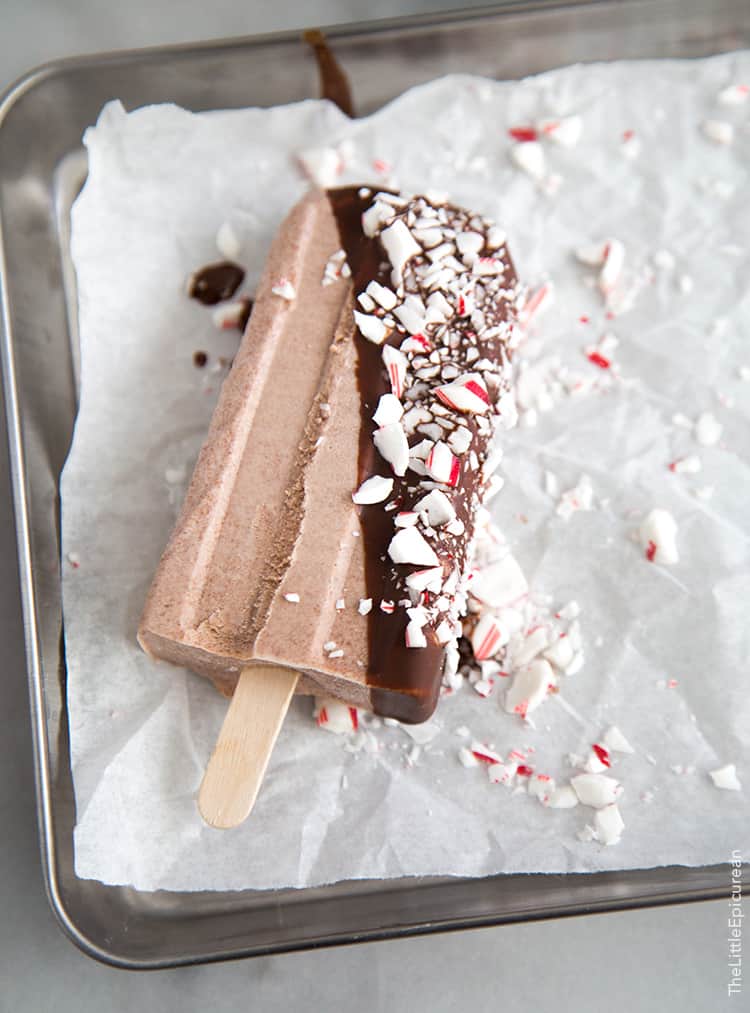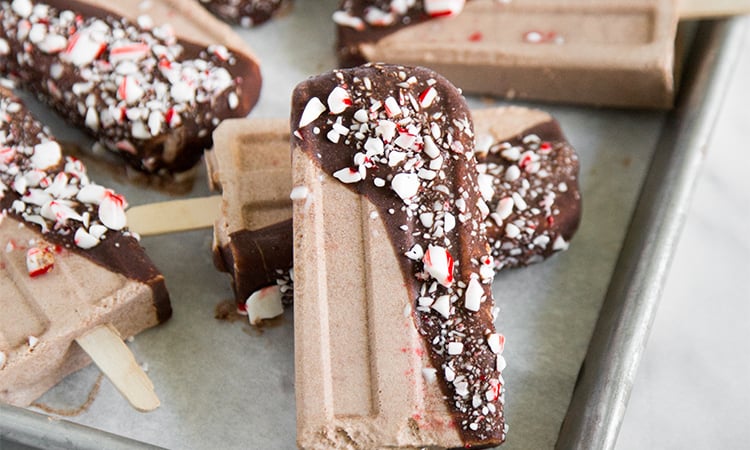 Frozen Peanut Butter Candy Cane Bars
Yield: 10 frozen bars
Ingredients
1 1/4

cup

whole milk

1/4

cup

granulated sugar

3/4

cup

Dark Chocolate Dreams peanut butter

1

cup

heavy cream, chilled
Toppings:
2

cups

72% dark chocolate, roughly chopped

1

cup

coconut oil

crushed candy canes, as needed
Instructions
In a medium pot, combine milk and sugar. Set over medium heat and stir until sugar dissolves. Remove from heat and whisk in chocolate peanut butter. Whisk until smooth and homogenous. Transfer to an airtight container and store in the fridge until cold.

Using a hand held mixer, whip chilled heavy cream to almost stiff peaks. Add 1/3 of chilled peanut butter-milk mixture. Using a large sturdy spatula fold into whipped cream. Add another 1/3, fold, followed by remaining 1/3. Fold until there are no longer any streaks of whipped cream.

Immediately transfer mixture to popsicles molds, filling molds all the way. Place in freezer for 15 minutes and then remove. Insert wooden sticks into popsicle mold cavities. Return mold to freezer and freeze for at least 4 hours to fully set.

To make chocolate shell: combine chopped chocolate and coconut oil in a small heat-proof bowl. Set over a pot of simmer water, creating a bain-marie (double boiler). Melt chocolate over low heat. Stir to combine. Once chocolate has melted, remove from heat.

Dip frozen bars into chocolate shell mixture and immediately sprinkle with crushed candy canes. The chocolate will quickly set, so work quickly! Consume and enjoy immediately.