June gloom is in full swing. I love this kind of weather, not only because it reminds me of the Bay area, but because I love how time seems to stand still when you can't tell what time of day it is by looking out the window. (maybe that's why I love nighttime, too)
However, not everyone enjoys the same sentiment. I know my mother gets bogged down when the weather is gloomy like this.  To help her appreciate this weather (as I thoroughly do), I decided to make her some tea cake to enjoy with her hot tea in the morning. Matcha Swirl Tea Cake- because sweets for breakfast makes everyone happy.  But if you want to feel healthy, you can call it a tea bread.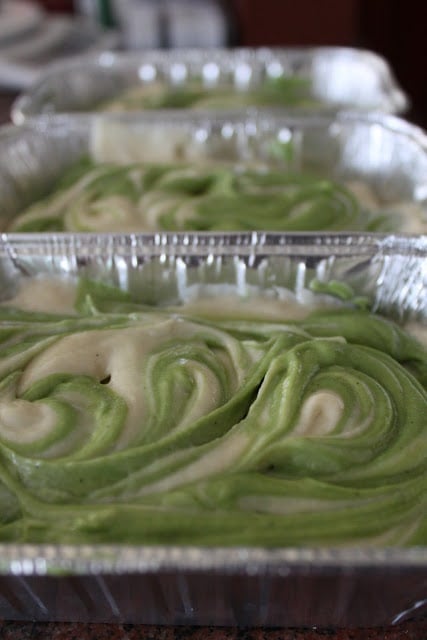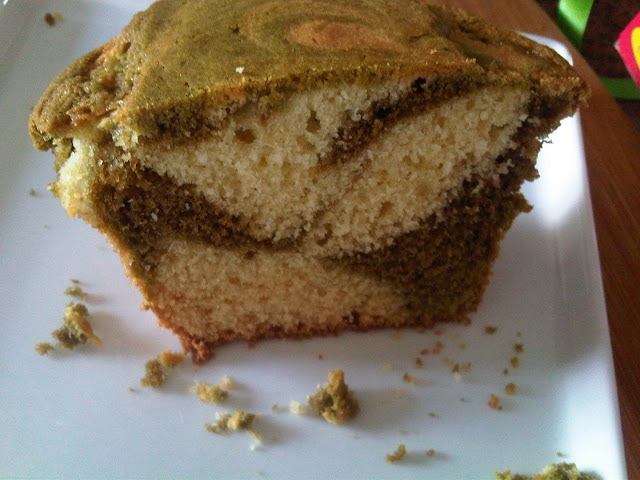 Matcha Swirl Tea Cake
Yield: makes 3 mini loafs
Ingredients
1/2

cup

unsalted butter, room temperature

1

cup

superfine sugar

1 1/2

cup

all-purpose flour

1/2

cup

cake flour

1

teaspoon

baking soda

1

teaspoon

baking powder

1

teaspoon

fine sea salt

2

extra large eggs, room temperature, lightly whisked

2

teaspoon

vanilla extract, or vanilla paste

1

cup

sour cream, room temperature

2

teaspoons

matcha powder
Instructions
Preheat oven to 350 degrees F.

In a mixer, cream the butter and sugar with the paddle attachment for about 3 minutes on medium speed. It should look pale.

Lightly whisk together the eggs and vanilla paste. Slowly add to butter mixture at low speed until combined.

Sift together flours, baking soda, baking powder and salt. Add the dry mixture to the wet in three additions, alternating with the sour cream. Mix well.

Divide the batter into two bowls. Add the matcha powder to one bowl and stir until batter not longer has any green streaks.

Alternate pouring in the cream colored batter and the matcha batter into the 3 mini loaf tins. When finished, take a knife and swirl the cream and matcha batter together.


Bake for 35-40 minutes or until toothpick comes out clean when inserted in center of loaf. Let rest on cooling rack for a couple minutes. Slice with cake knife or bread knife when cool to touch.