Sweet potato puree ensures these cupcakes remain moist even days after baking! Try these Mini sweet potato cupcakes with cinnamon marshmallow topping this holiday season.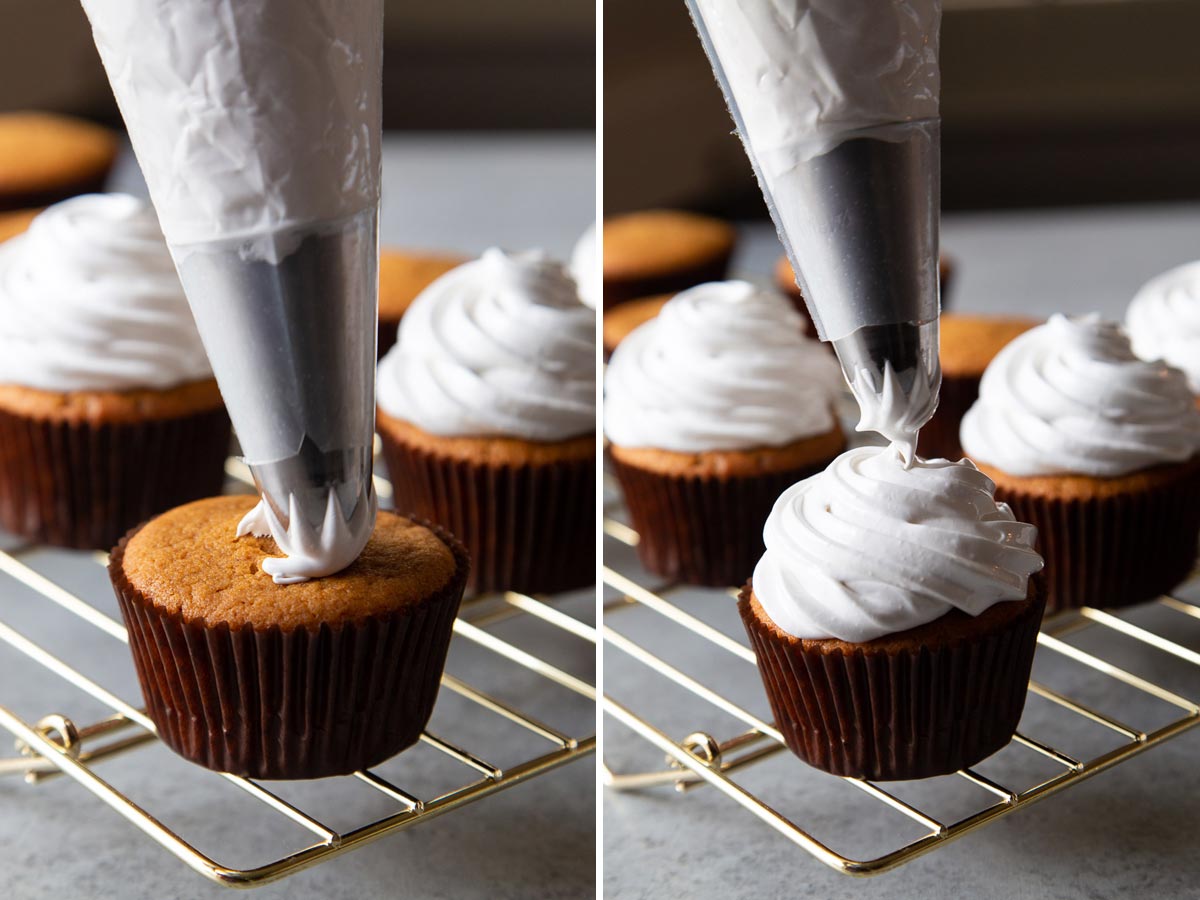 Sweet potato puree does wonders in baking and dessert recipes. It adds moisture, richness, and nutrients.
I'm not the biggest fan of the usual Thanksgiving sweet potato casserole. This year I'm making these sweet potato cupcakes!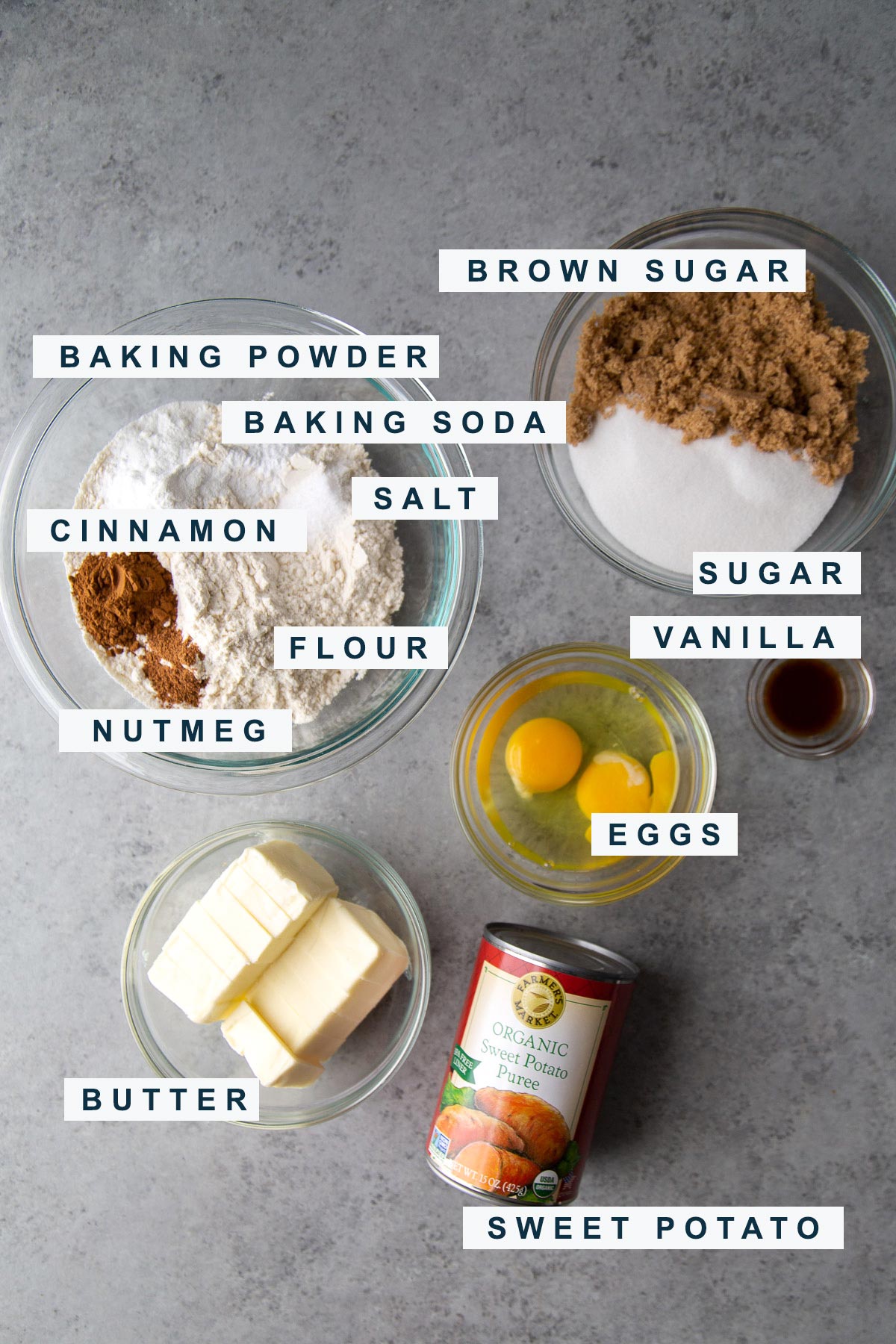 Mini Sweet Potato Cupcakes
Aside from turkey and stuffing, nothing reminds me more of Thanksgiving than sweet potato.
Sweet potato is a given at any Thanksgiving feast. Think: sweet potato pie, sweet potato casserole, or even baked sweet potato. They're bound to be on the dining table at some point during the holiday season.
Why not add sweet potato to cupcakes?!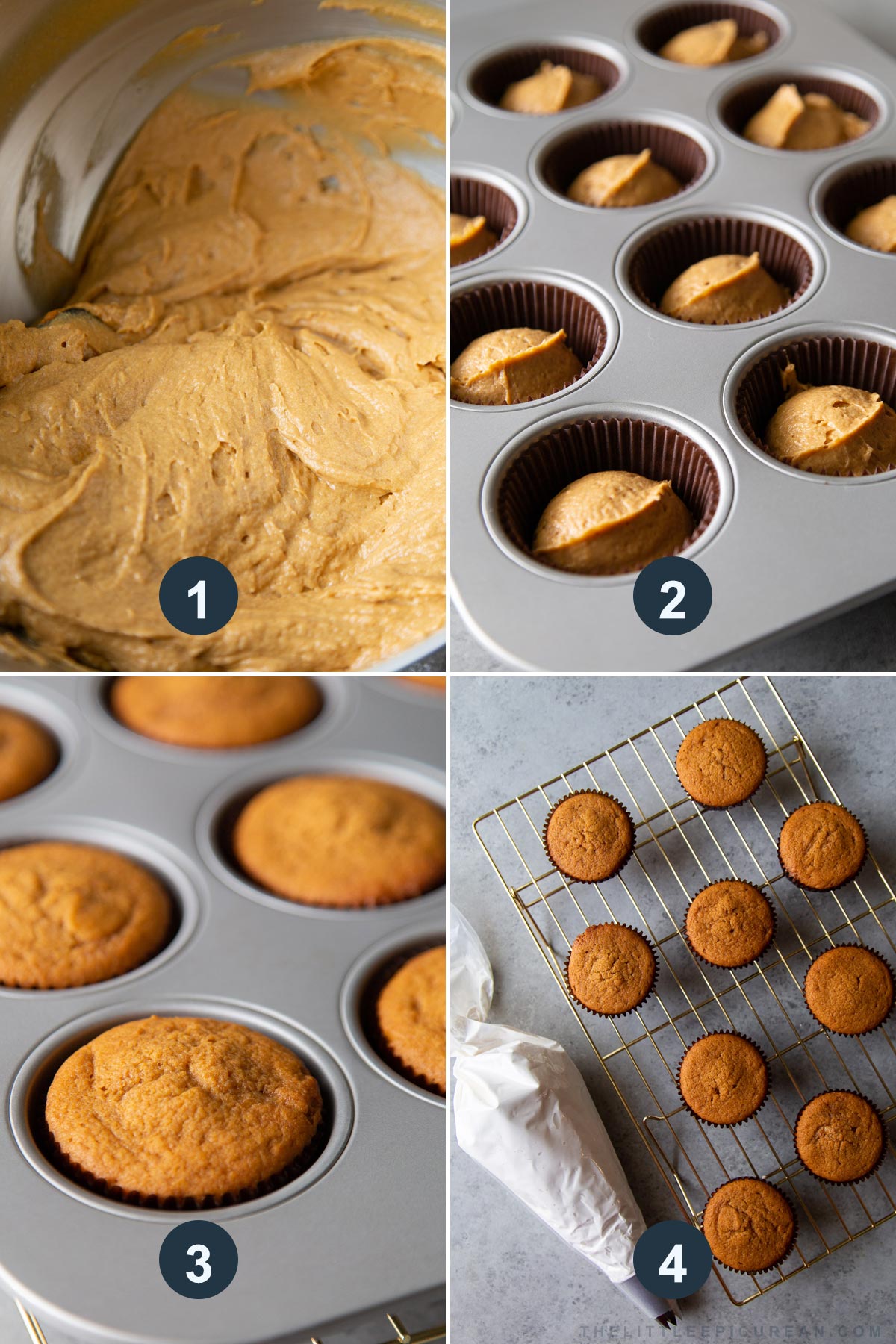 Sweet potato puree ensures these cupcakes remain moist, even hours after baking.
This specific recipe was tested using canned sweet potato puree. Canned puree has a slightly different consistency and moisture content compared to homemade sweet potato puree.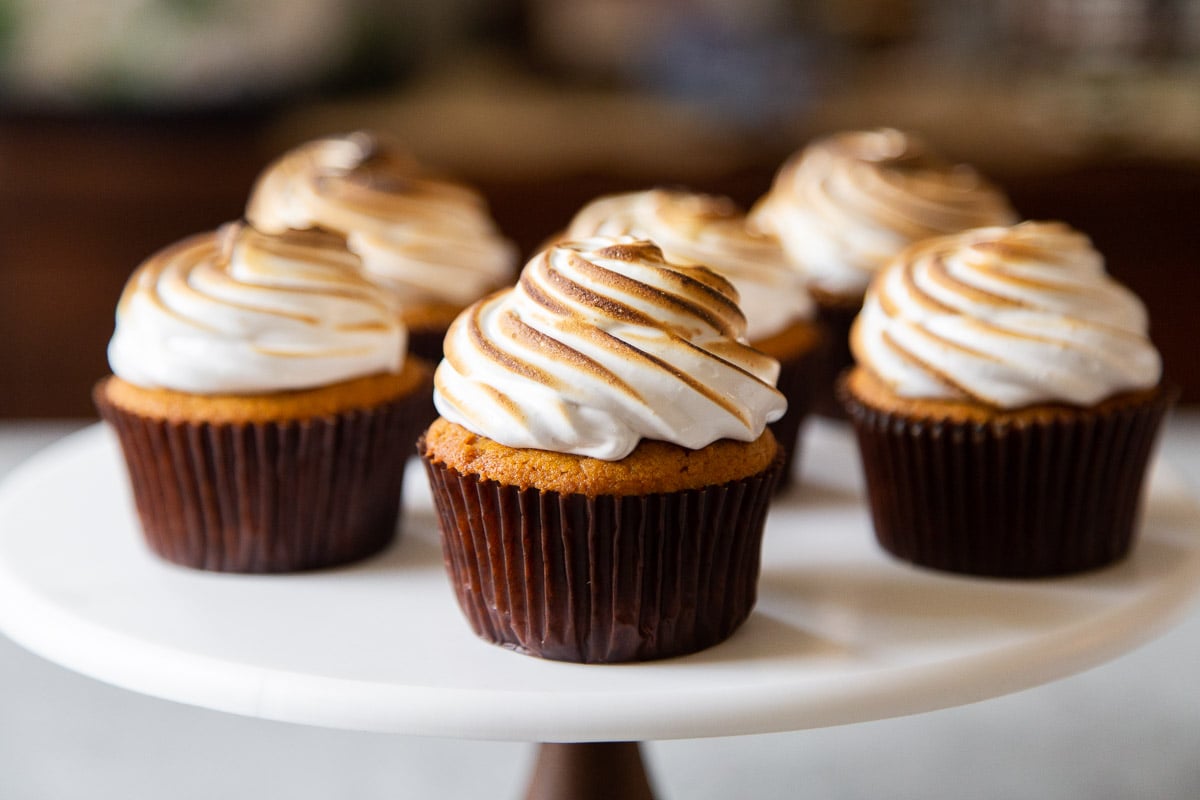 Don't be alarmed if the cupcakes have craters in the middle after baking. That's just the melted marshmallows. You end up hiding the holes with the toasted marshmallows stacked on top.
I used these seasonal cinnamon bun marshmallows photographed below. Feel free to substitute in regular mini marshmallows.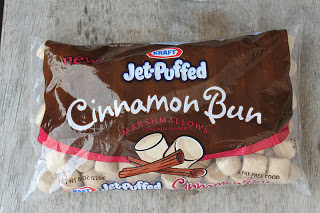 Sweet Potato Cupcakes
Ingredients
2

cups

all-purpose flour

2

teaspoons

baking powder

1/2

teaspoon

baking soda

1 1/2

teaspoons

ground cinnamon

1/2

teaspoon

fine sea salt

1

cup

unsalted butter, room temp

1

cup

granulated sugar

1/2

cup

light brown sugar, packed

3

large eggs, room temp

1-15

oz

can sweet potato puree

1

teaspoon

vanilla paste

1/2

bag

mini cinnamon flavored marshmallows
Instructions
Preheat oven to 350 degrees F. Line muffins tins.

Whisk together flour, baking powder, baking soda, cinnamon and salt. Set aside.

In the bowl of stand mixer with a paddle attachment, cream together granulated sugar, brown sugar and butter. Add eggs one at a time, making sure to scrape down the bowl with each addition.

Add the sweet potato puree and vanilla to the creamed mixture. Mix until combined.

Add the whisked dry ingredients in two additions, scraping down the bowl to make sure the dry has been fully incorporated.

Divide the batter among the lined cupcake tin. Place one mini marshmallow in center of each. Using an mini offset spatula or a small spoon cover the marshmallow with surrounding batter.


Bake for 25-30 minutes until marshmallow has melted and cake is done. Test with a toothpick to make sure toothpick inserted in side of cake comes out clean


Place a couple of marshmallows on top of cupcakes. Using a kitchen torch, toast and brown the marshmallows. Sprinkle with nuts and a light dusting of powdered sugar. Serve at room temperature or warm up the cupcakes.