Thanks to sweet potato puree, these sweet potato cupcakes remain moist even days after baking!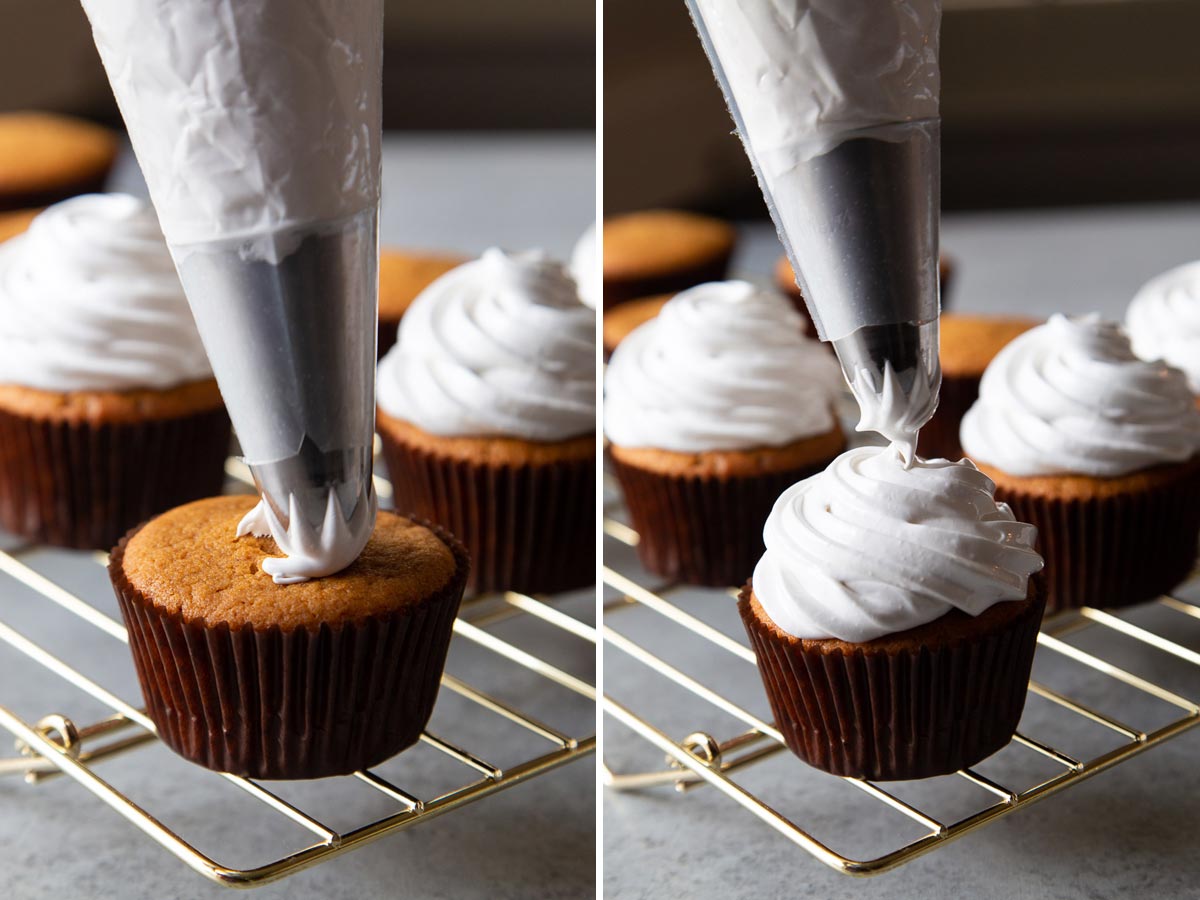 I love Target, but I hate the fact that I always leave with more things than I had planned to purchase. I only intended on buying laundry detergent.
Some how, I left the store with bags of marked down Halloween candies and these cool new cinnamon bun marshmallows.
There were other flavors including coconut, mint chocolate and German chocolate. All very tempting, but I was able to restrain myself to one bag, even though they were also on sale.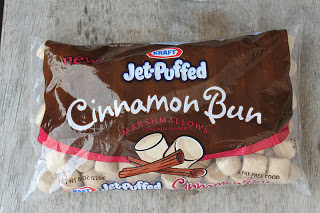 I thought of a hundred different concoctions I could mix these cute little marshmallows in. I was really leaning towards cinnamon bun rice krispy treats but I decided to test out a festive recipe since Thanksgiving is looming around the corner.
Sweet Potato Cupcakes
Aside from turkey and stuffing, nothing reminds me more of Thanksgiving than sweet potato.
I've never been a fan of sweet potato pie, sweet potato casserole or even baked sweet potato, but they seem to always make their way to the dining table during the holidays.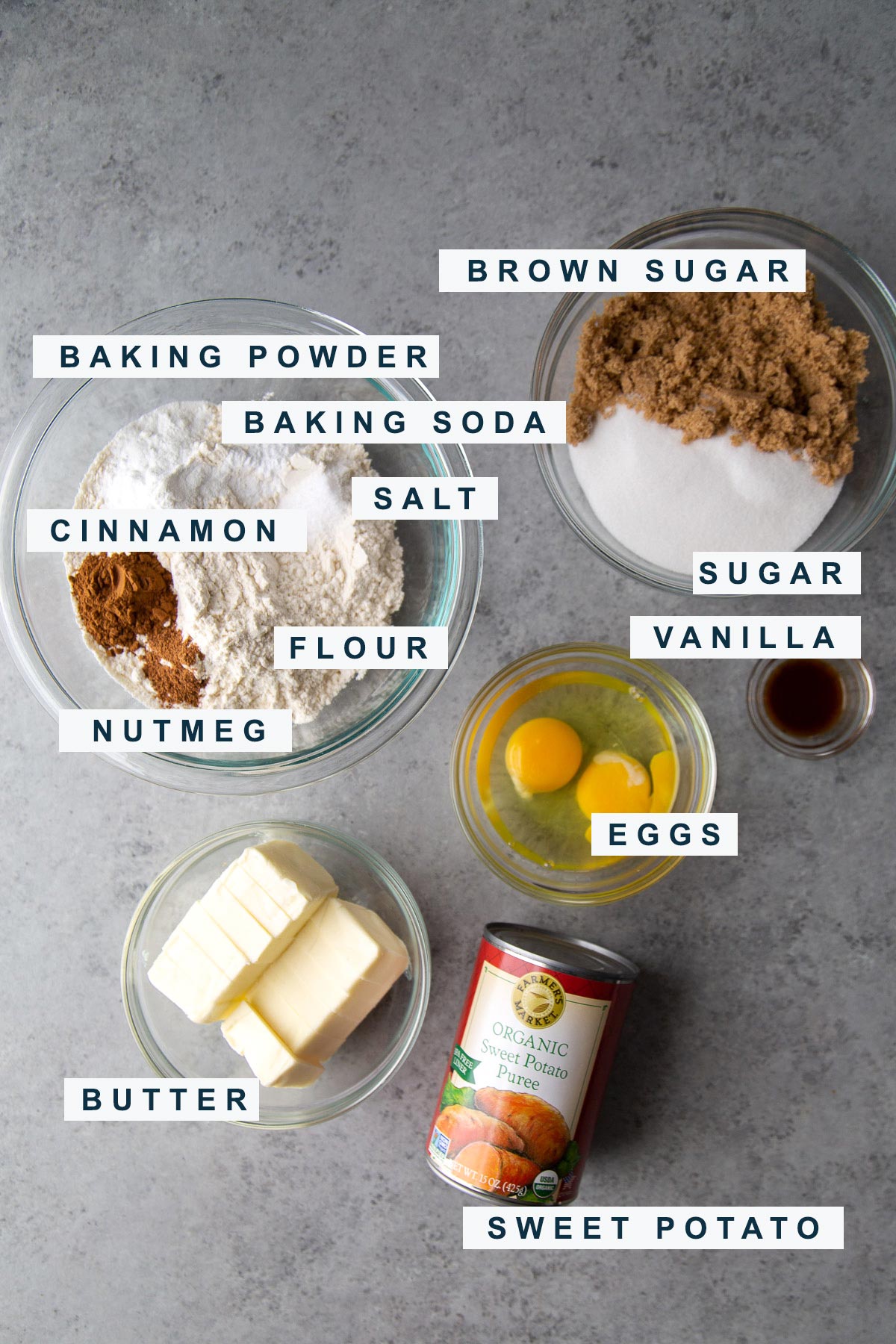 I found this great recipe for sweet potato cupcakes and hoped it would change my mind about the root vegetable. It sure did.
These cupcakes are delicious and remain moist hours after baking because of the sweet potato puree. Don't be alarmed if the cupcakes have craters in the middle after baking. That's just the melted marshmallows.
You end up hiding the holes with the toasted marshmallows stacked on top. I can't wait to make these again for Thanksgiving and I'm really hoping that Target keeps these marshmallows in stock year round.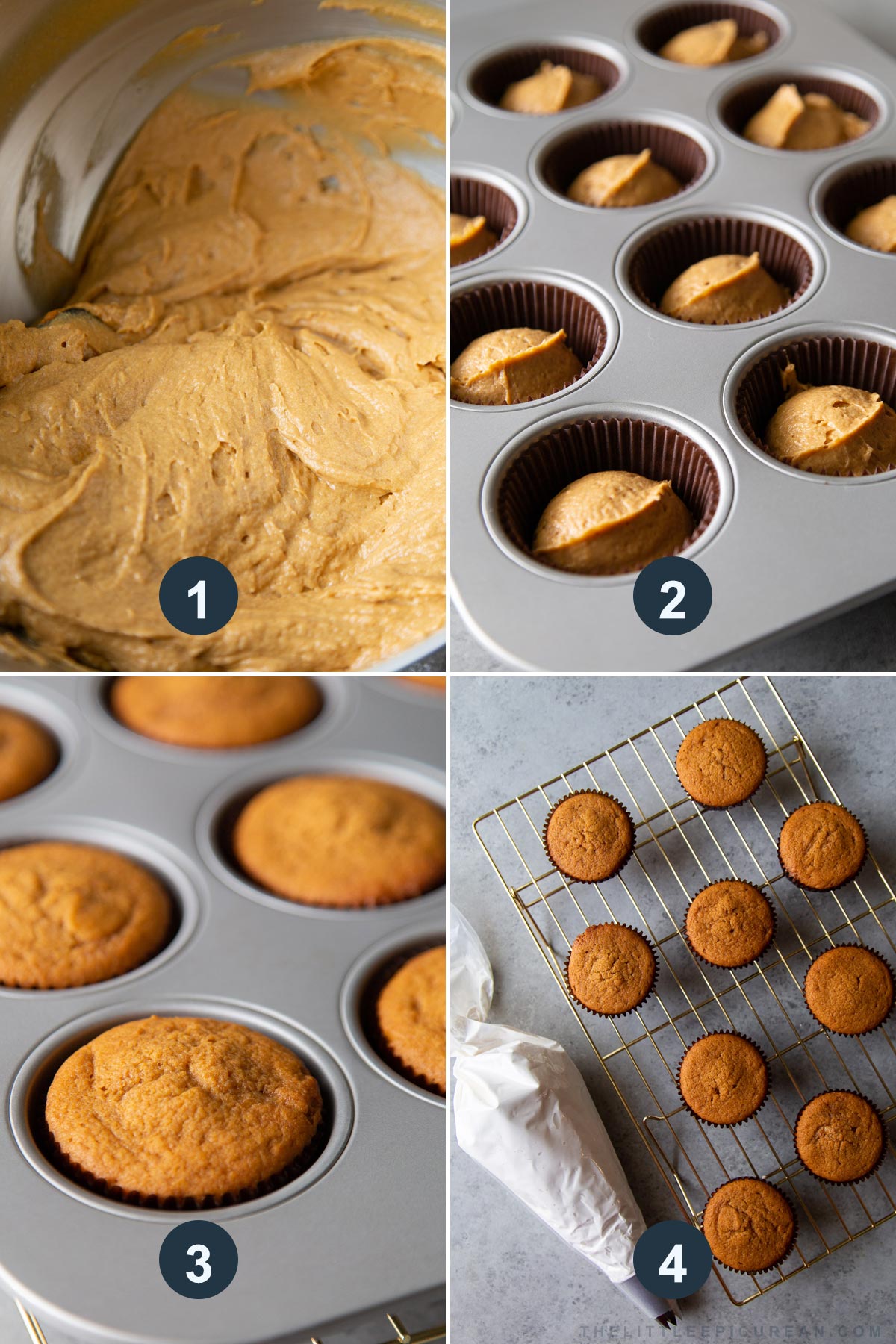 Sweet Potato Cupcakes
Ingredients
2

cups

all-purpose flour

2

teaspoons

baking powder

1/2

teaspoon

baking soda

1 1/2

teaspoons

ground cinnamon

1/2

teaspoon

fine sea salt

1

cup

unsalted butter, room temp

1

cup

granulated sugar

1/2

cup

light brown sugar, packed

3

large eggs, room temp

1-15

oz

can sweet potato puree

1

teaspoon

vanilla paste

1/2

bag

mini cinnamon flavored marshmallows
Instructions
Preheat oven to 350 degrees F. Line muffins tins.

Whisk together flour, baking powder, baking soda, cinnamon and salt. Set aside.

In the bowl of stand mixer with a paddle attachment, cream together granulated sugar, brown sugar and butter. Add eggs one at a time, making sure to scrape down the bowl with each addition.

Add the sweet potato puree and vanilla to the creamed mixture. Mix until combined.

Add the whisked dry ingredients in two additions, scraping down the bowl to make sure the dry has been fully incorporated.

Divide the batter among the lined cupcake tin. Place one mini marshmallow in center of each. Using an mini offset spatula or a small spoon cover the marshmallow with surrounding batter.


Bake for 25-30 minutes until marshmallow has melted and cake is done. Test with a toothpick to make sure toothpick inserted in side of cake comes out clean


Place a couple of marshmallows on top of cupcakes. Using a kitchen torch, toast and brown the marshmallows. Sprinkle with nuts and a light dusting of powdered sugar. Serve at room temperature or warm up the cupcakes.