These gluten-free flourless chocolate pecan oatmeal cookies get a kick of flavor and creaminess from the addition of peanut butter!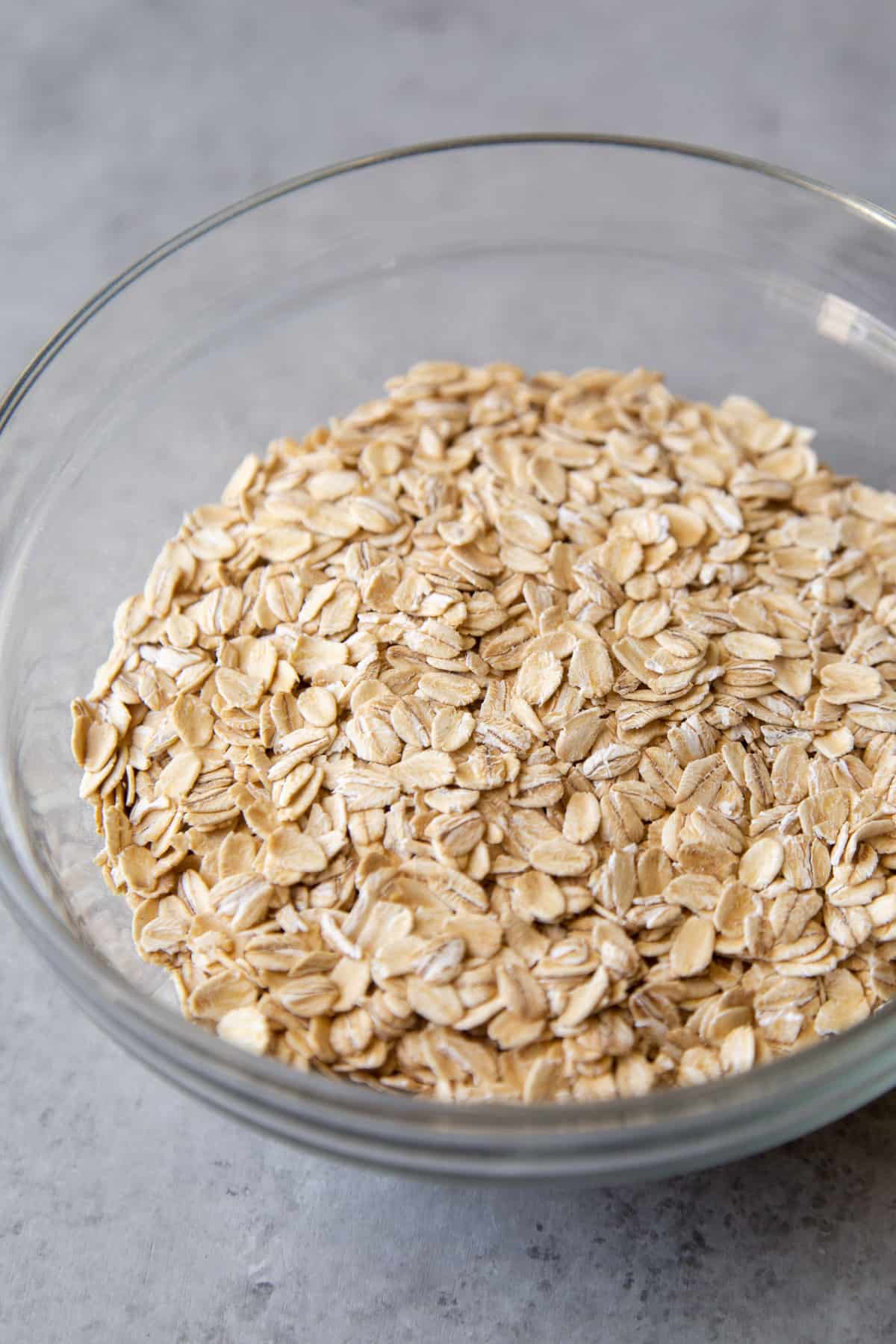 We all make New Year's resolutions about being healthier and eating better. I can help you keep that promise with these surprisingly healthy cookies.
These flourless chocolate pecan oatmeals cookies have it all–protein from peanut butter and pecans, fiber from oatmeal, antioxidants from the dark chocolate and they are super tasty.
During my tour of Theo Chocolate in Seattle, I learned that chocolate with at least 70% cocoa is considered a health food. The darker the chocolate, the more antioxidants and flavonoids. (I know it's a stretch… but I'll take it!)
Antioxidants help fight the damaging effects of free radicals. The body's deficiency in antioxidants can lead to an increase in bad cholesterol (LDL cholesterol). Flavanoids have antioxidant like qualities as well as positive influences on vascular health like improving blood flow.
But, the most important fact about chocolate is that it makes every one happy.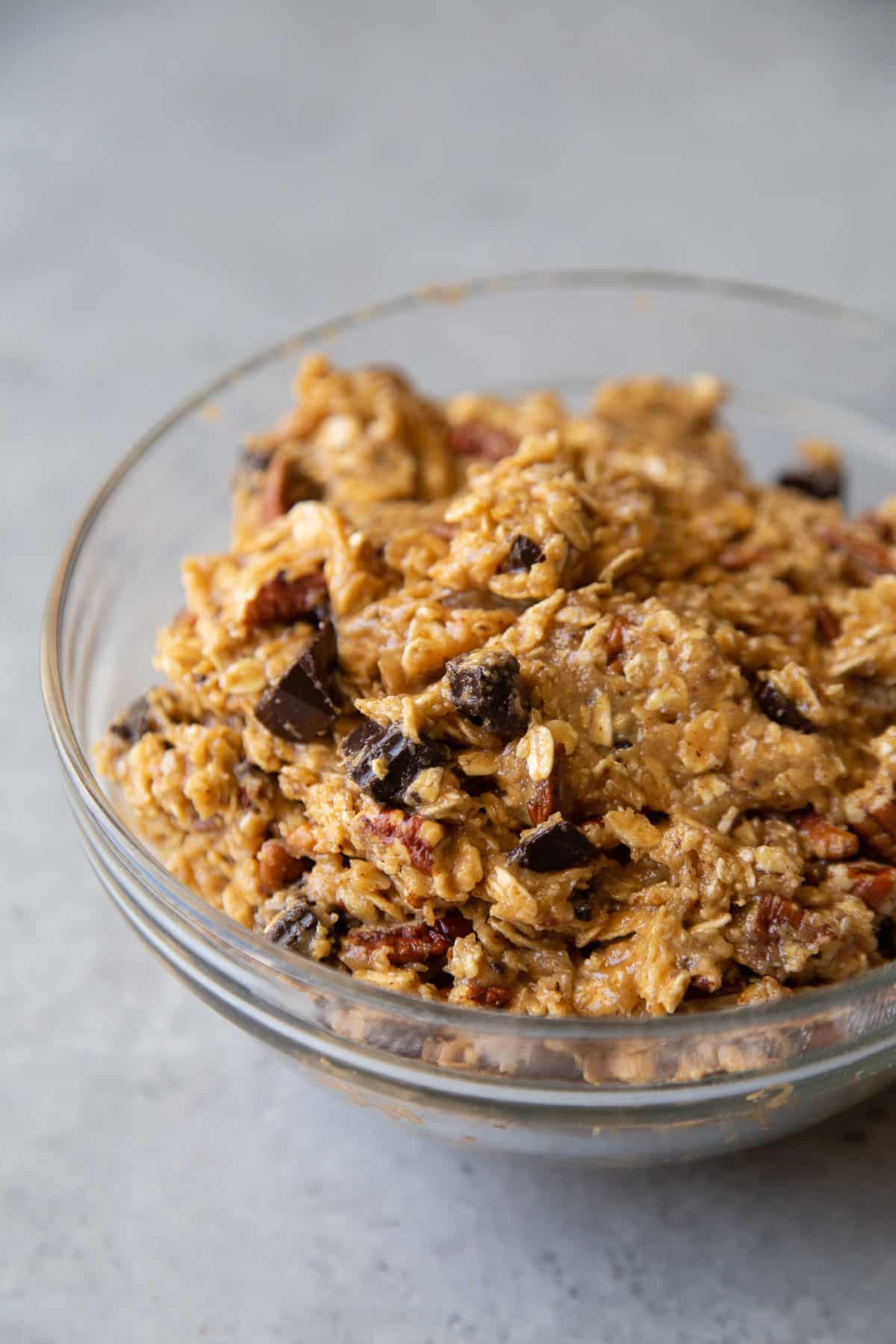 Not only are these flourless chocolate pecan oatmeal cookies good for you, they will cure your hunger and satisfy your sweet tooth. Plus, these cookies are gluten-free!
These cookies are a great alternative. You have to make sure you purchase Trader Joe's Rolled Oats because they are packed in a gluten-free facility.
There has been some debate over whether oats are gluten free because of cross contamination found in some manufacturers. Stick with the Trader Joe's brand.
Be healthier this new year, swap out all purpose flour and and use oat flour (ground oatmeal) for your favorite cookie recipes. It is a nice way to add fiber and whole grains into your diet.
I wish you all a very happy new year!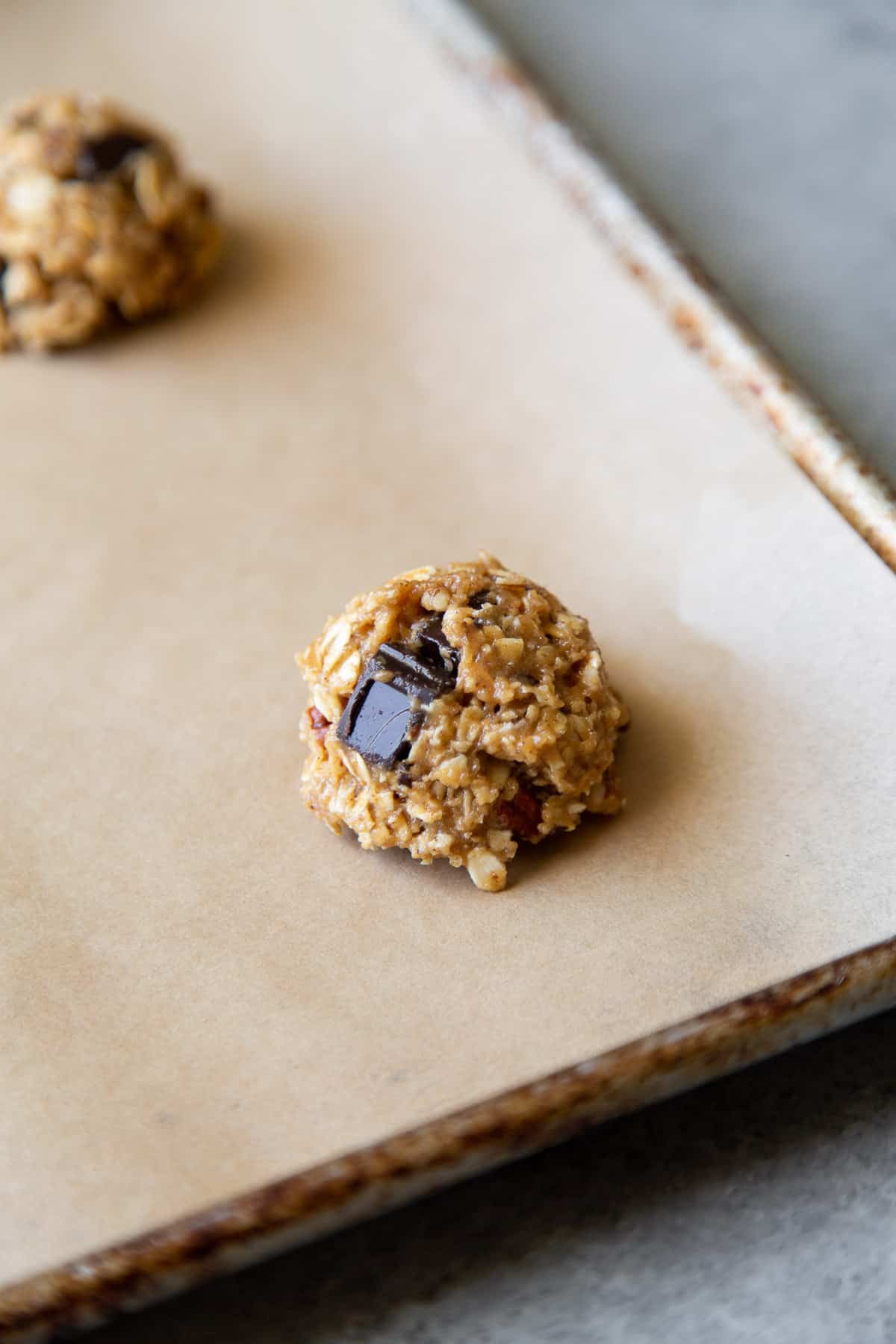 Flourless Chocolate Pecan Oatmeal Cookies
Yield: 26 large cookies
Ingredients
1/3

cup

unsalted butter, room temperature

3/4

cup

light brown sugar, packed

3/4

cup

granulated sugar

2

large eggs, room temperature

1 1/2

teaspoon

vanilla paste, or pure vanilla extract

1 1/2

teaspoon

baking soda

1/4

teaspoon

fine sea salt

1/4

teaspoon

ground cinnamon

3/4

cup

smooth peanut butter

1

cup

Trader Joe's Rolled Oats, finely ground

3

oz

Theo 70% Dark Chocolate, roughly chopped

1

cup

pecans, lightly toasted and roughly chopped

2

cups

Trader Joe's Rolled Oats
Instructions
Preheat oven to 350 degrees F.

In the bowl of a stand mixer, cream together butter, brown sugar, and sugar. Beat until creamy.

Add eggs one at a time. Mix on low until combined. Add vanilla, baking soda, salt, and cinnamon. Mix well.

Add peanut butter and mix on med speed until incorporated.

Add finely ground oats, dark chocolate, pecans, and rolled oats. Stir or fold in until well combined.

Scoop rounded tablespoons of dough on a parchment lined sheet tray about 2 inches apart. Bake for 12-15 minutes until golden brown around the edges. Let cool in sheet tray for a couple minutes before transferring to cooling rack.
Notes
The cookies will be very soft out the oven.  Do not over bake, otherwise cookies will not be as chewy.  Let cookies cool slightly on sheet tray until stable enough to transfer to cooling rack.
Recipe adapted from Trader Joe's Rolled Oats