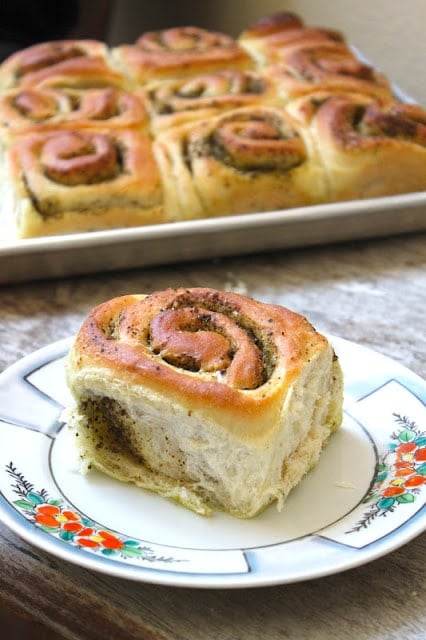 Shortcut Pesto Rolls
It is a lazy and rainy Sunday afternoon. My favorite kind. Its the last remaining hours of freedom before Monday is here and another work week begins. To prolong this weekend, pesto rolls is the answer.
Especially super quick, can't fail, pesto rolls made with the help of a Pillsbury box mix.
I'm not the biggest fan of box mixes. I prefer making my cakes and muffins from scratch. Box mixes take away all the fun.
However, box mixes for yeasted breads and doughs, that's another story. For those of us who have had trouble with yeast in the past, this hot roll box mix is a miracle worker.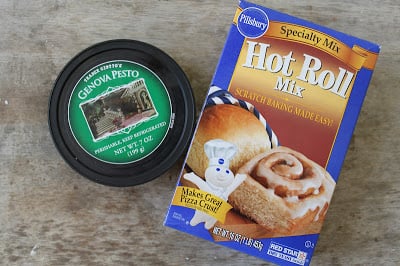 On rainy days, there's nothing I want more than warm soup and fresh bread. But at the same time, I just want to curl up on the couch and watch TV all day.
Scratch Baking Made Easy!
This box mix really speeds up the bread making process and leaves you plenty of time for other Sunday activities.
It is also terrific for those unfamiliar with using dry yeast, or those afraid of baking with yeast. There isn't much proofing and rest time for the dough.
The instant yeast is directly mixed with the rest of the ingredients. Its so easy to kill dry active yeast by improperly hydrating it with water that is too hot or too cold.
Instant yeast removes that extra step and allows you to easily have pesto rolls, cinnamon rolls, or dinner rolls on the table in no time.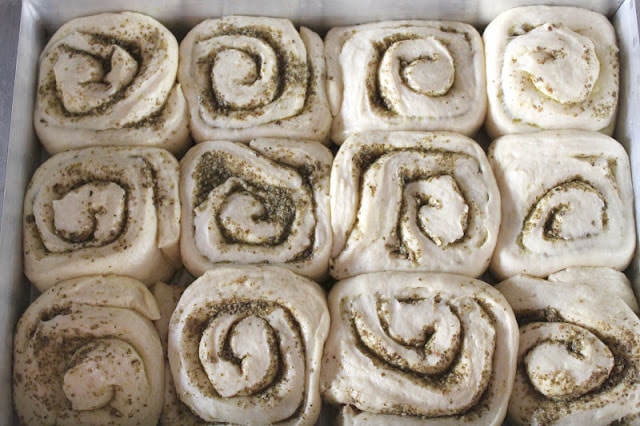 I came across this hot roll mix at Target (Target is the greatest, even if I end up buying way more stuff than I intend on each visit.) I've also found it at Walmart, Stater Brothers, and Alberstons supermarkets.
And if you can't find it at a store near you, they are also available on Amazon.com (check the link below).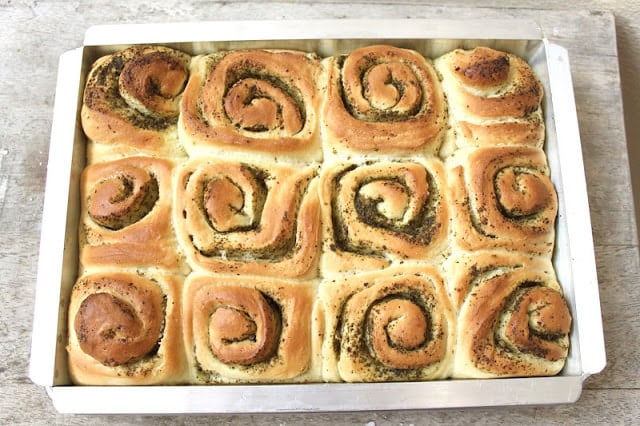 I really like this product. Its my go-to whenever I am not in the mood to make a mess in the kitchen preparing my ingredients for bread making. The dough is very versatile. You can also use it to make pizza.
The finished bread is so amazingly soft and plump, as if you let it rest and rise for hours. To add to this lazy Sunday, I used store bought pesto from Trader Joe's to fill the rolls. There is no limit to the variety of fillings you can use– olive oil and sun dried tomatoes, Marinara and pepperoni, or cinnamon sugar and raisins.
Just imagine how great these pesto rolls would be with spaghetti and meatballs. The bread would be perfect to mop up that extra sauce. And with this extra time I have saved using this box mix, I might just make some pasta for dinner as well.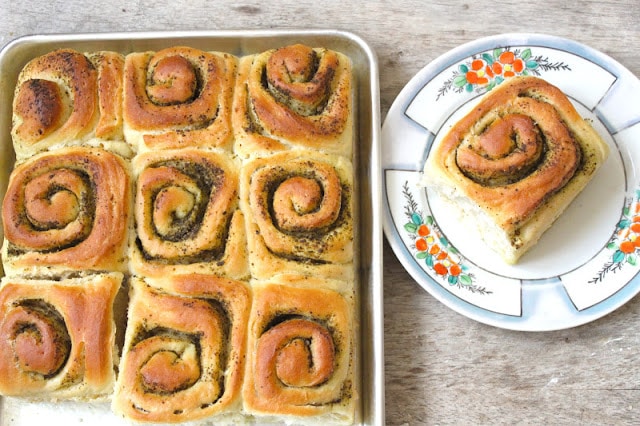 Pesto Rolls
Ingredients
Pillsbury Hot Roll Mix

1

cup

hot water, 120 degrees F

2

Tbsp

unsalted butter, softened

1

large egg, room temperature

1/3

cup

pesto
Instructions
Follow directions for box mix. Combine dry ingredients of roll mix with included yeast packet.

In the bowl of stand mixer with a hook attachment, combine dry ingredients with water, butter, and egg. Mix until dough pulls away from sides of bowl. Turn dough out onto a lightly floured surface and knead for a couple minutes until dough is smooth.

Cover dough in greased bowl. Let rest for 5 minutes.

Roll dough out to a 15×10" rectangle. Spread 1/3 cup of pesto evenly over the dough. Starting with the shorter side, roll up tightly, pressing edges to seal.

Cut log into 12 equal slices. Place cut side down on a greased 13×9" pan. Cover loosely with plastic wrap and let rise for 30 minutes.

Preheat oven to 375 degrees F. Uncover rolls. Bake for 20-30 minutes until golden brown.