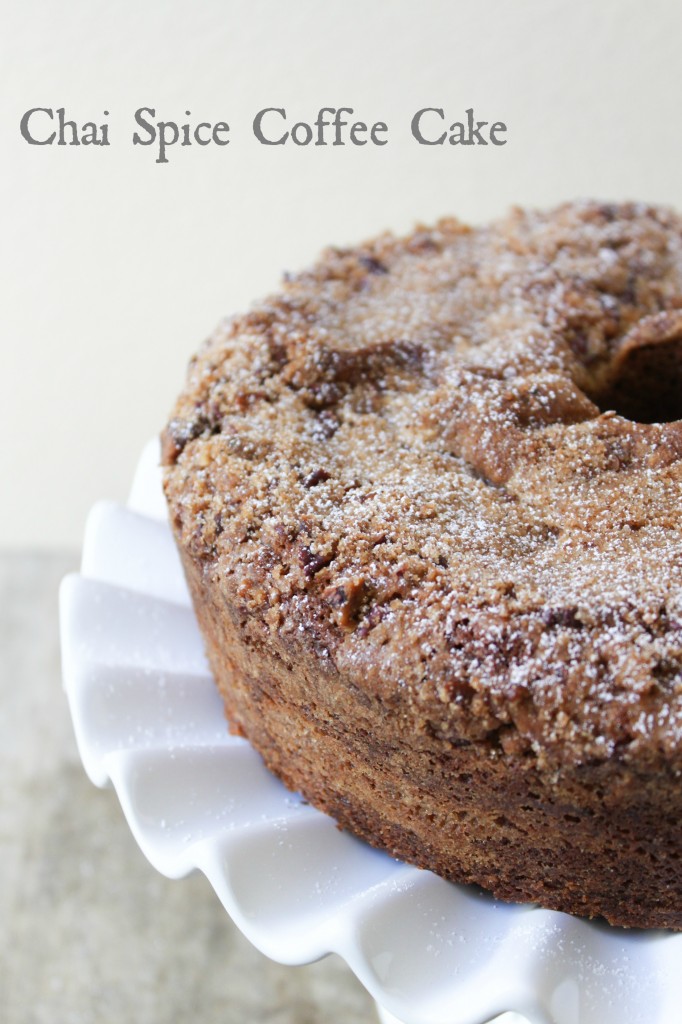 You don't have to like coffee to love coffee cake.
As a kid I thought I had to be a coffee drinker before I could enjoy such baked goods.  I could barely stomach coffee during high school.  My affinity for coffee and espresso grew during my undergrad years, more specifically during all-nighers and cram sessions before midterms and finals.  Prior to such times, chai tea latte was my morning drink of choice.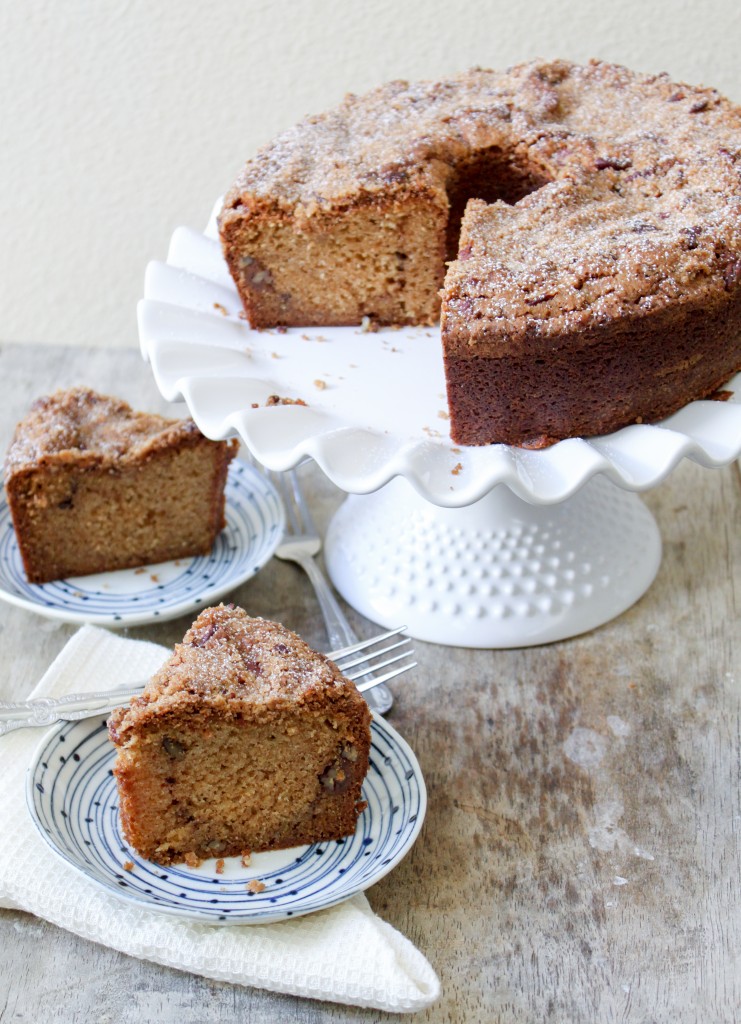 Chai tea is still pretty high up on my list of favorites.  Although now that I have been introduced to Dirty Chai (Chai tea with a shot of espresso), it may take number one again.
I just love the mixture of spices and the intoxicating aroma of freshly brewed chai tea. The cinnamon, cardamom, cloves, ginger, they all come together to tickle and excite my senses.  Why not put those spices into a coffee cake?  Genius. I can have my cake and drink it, too.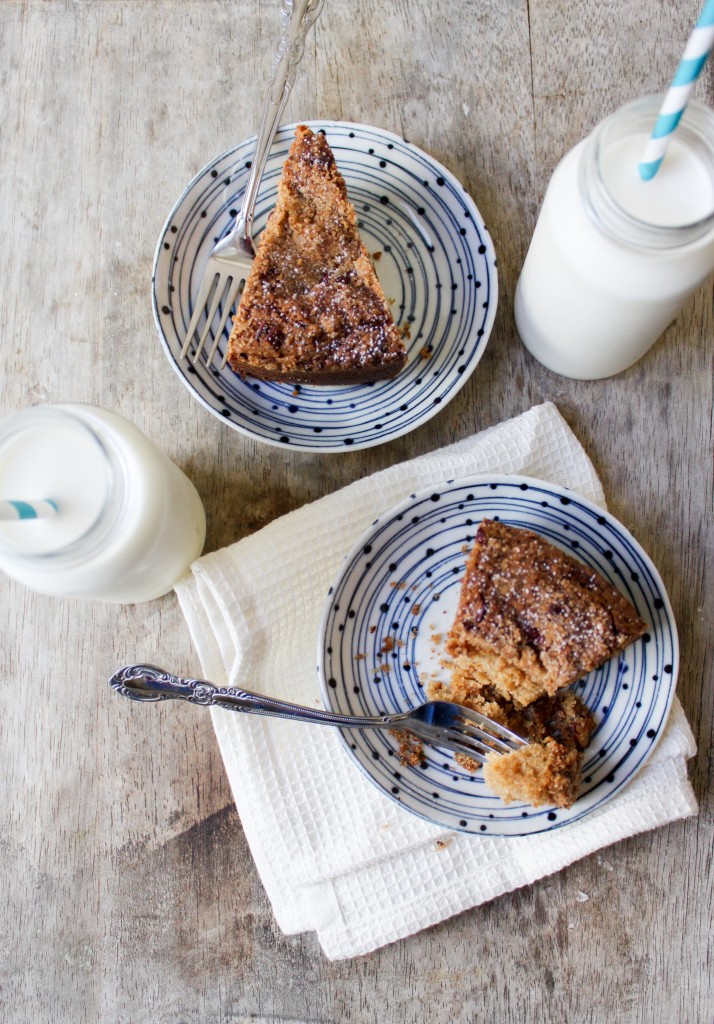 Regardless of its name, coffee cake does not necessarily have coffee in it (or needs to be eaten with coffee).  Coffee cakes refer to a simple cake with some sort of streusel topping.  It is an informal cake served to guests over for coffee or tea.  It can also be served for breakfast or as an afternoon snack.  It is a simple, no frills, yet super delicious moist cake.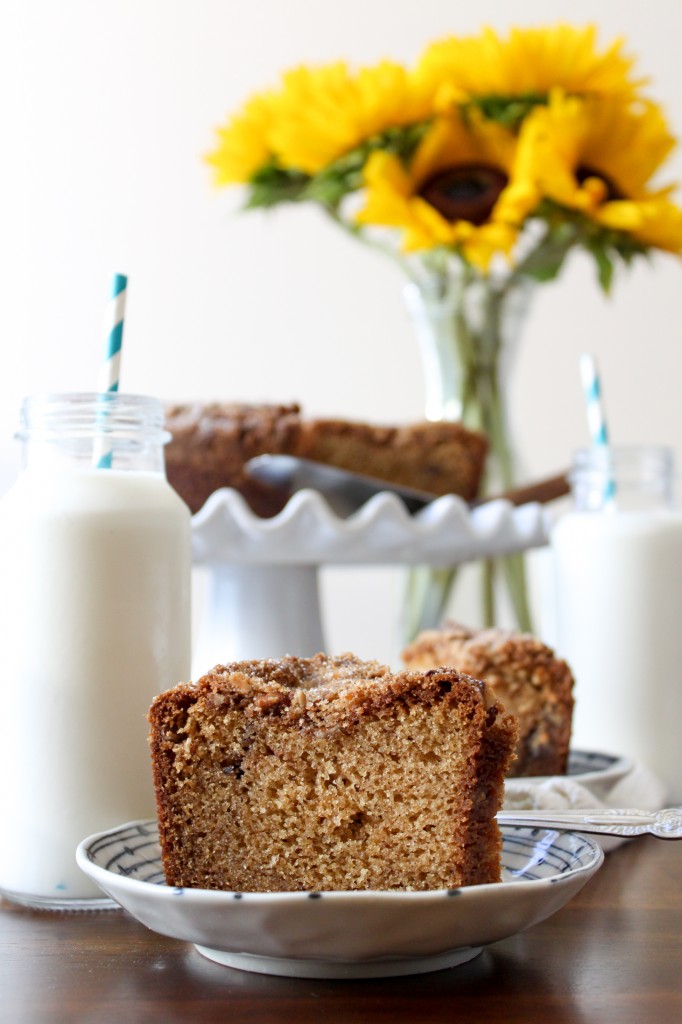 Chai Spice Coffee Cake
Ingredients:
Streusel:
3 Tbsp light brown sugar, packed
1/3 cup granulated sugar
1 cup pecans, lightly toasted, chopped
1/2 tsp ground cinnamon
1/4 tsp ground ginger
1/4 tsp ground cardamom
1/4 tsp ground cloves
1/4 tsp black pepper
3 Tbsp all-purpose flour
2 Tbsp unsalted butter, room temperature
Cake:
2 cups all-purpose flour
1 tsp baking powder
1 tsp baking soda
1 tsp fine sea salt
1/2 tsp ground cinnamon
1/2 tsp ground cardamon
1 1/2 cup granulated sugar
1 cup unsalted butter, softened
3 large eggs, room temperature
2 tsp vanilla paste
1/2 cup sour cream
Directions:
Streusel:
In a bowl, whisk together brown sugar, sugar, pecans, spices and flour. Cut in butter using a fork or pastry blender until mixture is like coarse sand and crumbly. Set aside.
Cake:
Preheat oven to 350 degrees F. Butter and lightly flour bundt pan. Set aside.
In a bowl, whisk together flour, baking powder, baking soda,salt, cinnamon, and cardamon.
In the bowl of a stand mixer fitted with a paddle attachment, cream together butter and sugar until smooth. Add eggs one at a time. Scrape bowl as needed. Mix in vanilla paste.
Add sour cream and mix until incorporated. Add flour mixture in two additions. Mix until combined.
Transfer half of batter to prepared bundt pan. Add half of streusel pan and swirl into batter using a knife or fork. Pour in remaining batter to pan and sprinkle remaining streusel on top. Gently press streusel into batter to ensure that it sticks.
Bake for 55-65 minutes top of cake is rich golden brown, and a toothpick inserted into cake comes out clean. Let cool in pan for a couple minutes before unmolding. Let cool for 15-20 minutes before serving. Dust with powdered sugar before serving.