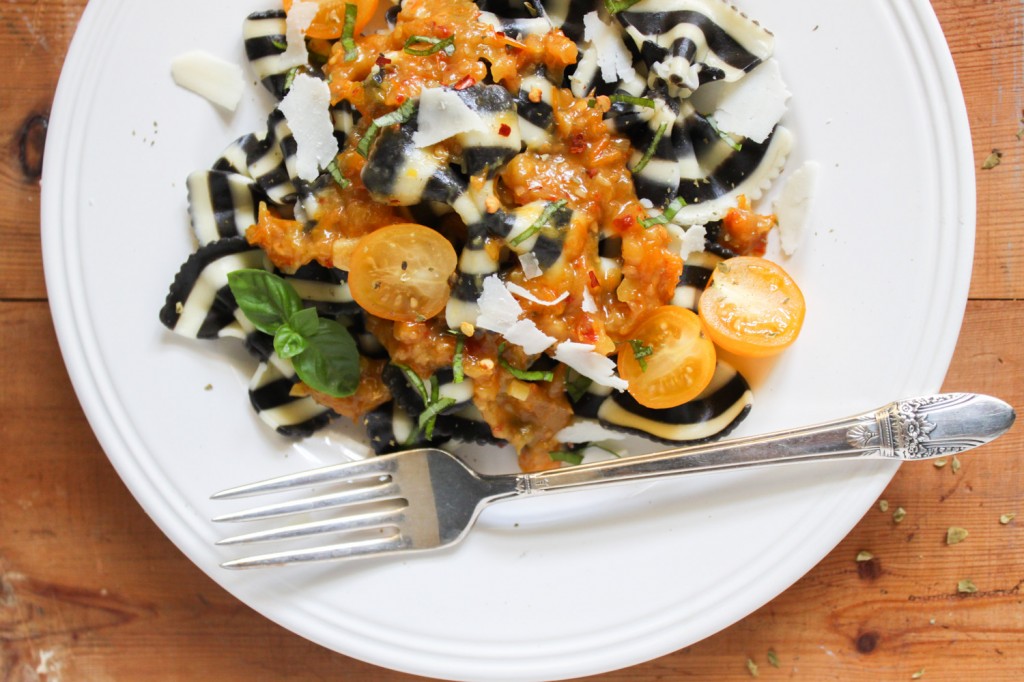 Growing up, there is usually a different "best friend" during each stage of life. And then there are a lucky few who grow up having the same ones throughout their life.
I have been very fortunate to have been surrounded by the same friends for most of my almost 30 years of existence. There are a handful of friends that have been there through every stage. We've seen each other as annoying little children, to awkward high school students, and now college graduates and almost adults. I'm always thankful for these friends.
I don't expect gifts on my birthday (aside from the mandatory ones from my parents and my boyfriend). I don't like to throw birthday parties anymore, unlike during my teens and early 20s. I much prefer small, low-key celebrations over a nice dinner. Rather than hold a large party with too many people and too much stress, I am more inclined to travel and explore on my birthday. As was the case this year, when I spent my birthday in Italy with Alex.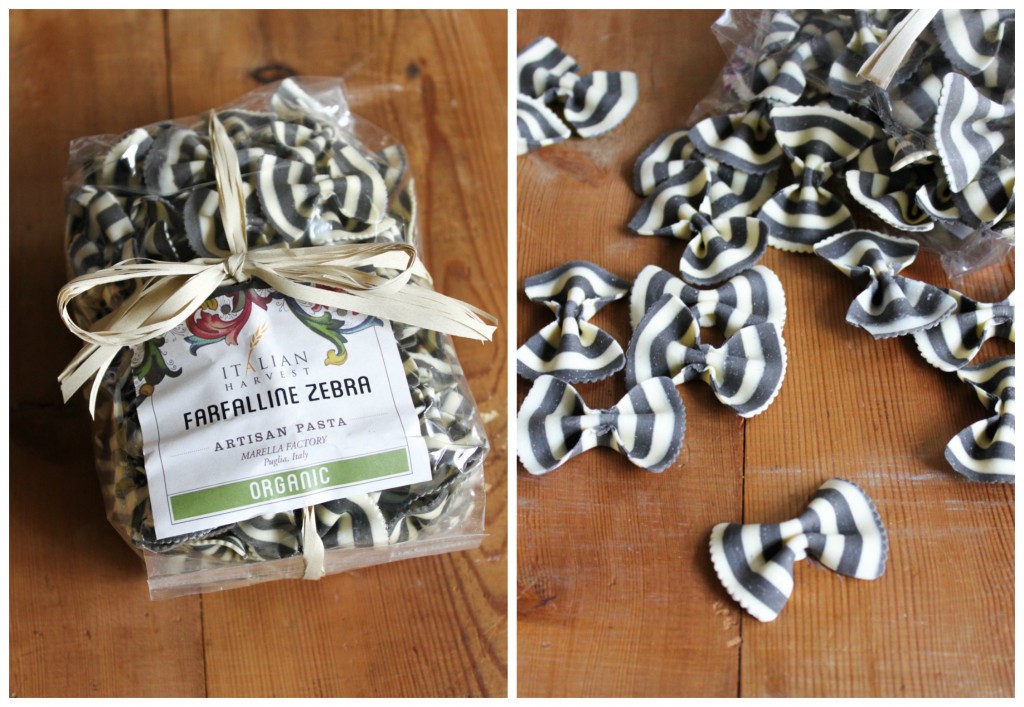 I am taken aback when friends still give me gifts on my birthday. And I am more surprised when friends actually remember my birthday (especially since the date isn't listed on my Facebook profile).
But I guess when you have the best of friends, they remember all the little details and all the important dates– which leads me to this zebra bow tie pasta. Upon my return this summer, my BFF not only took me out to dinner and drinks, he gave me one of the best birthday gift baskets EVER. It was filled with all sorts of goodies from dark chocolate with caramel and sea salt to wedges of different cheeses and a variety of colorful pastas.
This farfalline zebra pasta is one of them. It's a traditional bow tie pasta colored with squid ink to make the black stripes. A pasta this special and unique requires a simple and delicate sauce.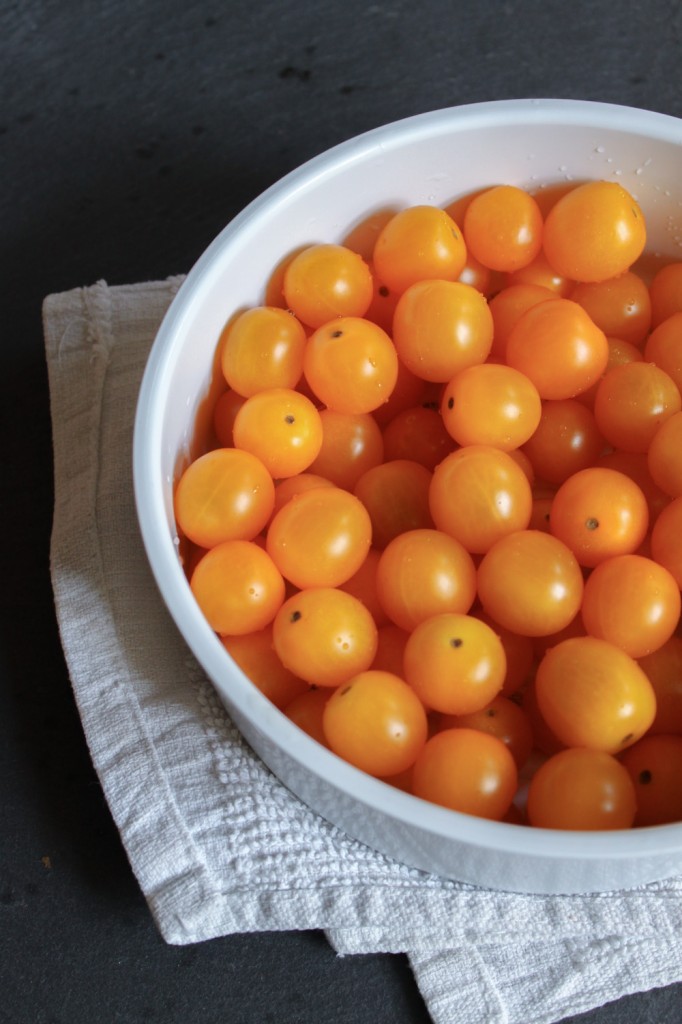 These yellow cherry tomatoes are some of the prettiest and tastiest tomatoes I've had all summer. I bought a ton of it and have been concocting all sorts of ways to incorporate them into my meals- like my yellow cherry tomato pesto tart.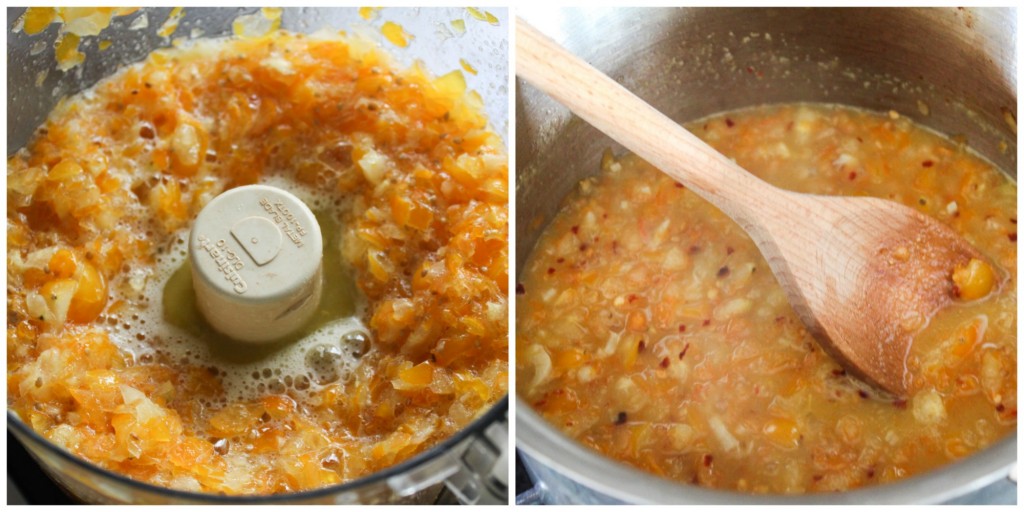 This has become my favorite tomato sauce. Not only is it simple and easy to make it, it sure tastes a lot better than the store-bought pasta sauces.
You start by roughly chopping the cherry tomatoes in a food processor (or blender). I pulse it a couple of times just to break up the tomatoes a little bit and get some juices out. Meanwhile, in a sauce pot, cook some minced garlic in hot oil. Once the garlic in fragrant, add the tomato mush into the pot. Add a little agave syrup (or honey or sugar), red pepper flakes and kosher salt. Mix it all together and let it come to boil. Once the mixture has boiled, reduce the heat and allow the mixture to continue to cook until the sauce has thickened. Stir the sauce every so often to make sure the tomatoes don't burn along the sides of the pan.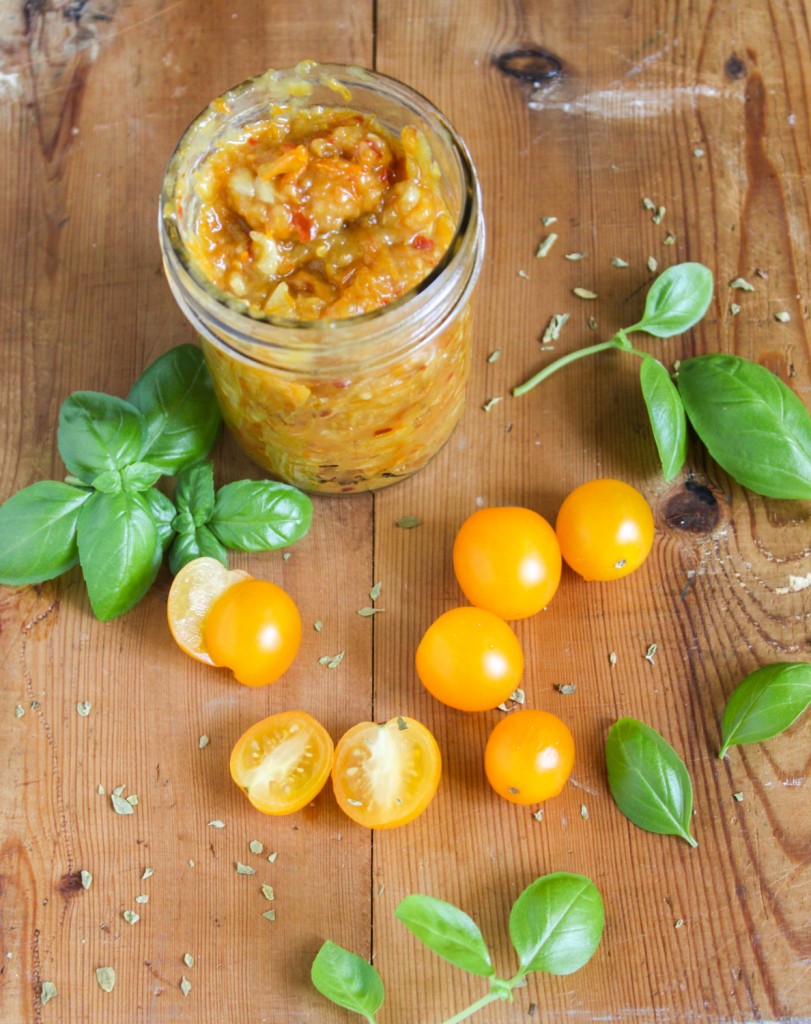 If you follow my recipe, I must warn you that this tomato sauce has a bit of a kick. It is spicy. If heat is not your thing, cut back on the red pepper flakes.
I cooked the pasta to al dente. Added a spoonful of sauce and seasoned it with a little fresh basil and a sprinkle of dried oregano. And I finished it off with some parmesan cheese shavings.
If you scan my blog, you'll soon realize that I sure do make a lot of pasta dishes. I just love how versatile and creative you can be with pastas. But out of all my dishes, this has got to be in my top 3 (along with my brown butter spaghetti and cacio e pepe).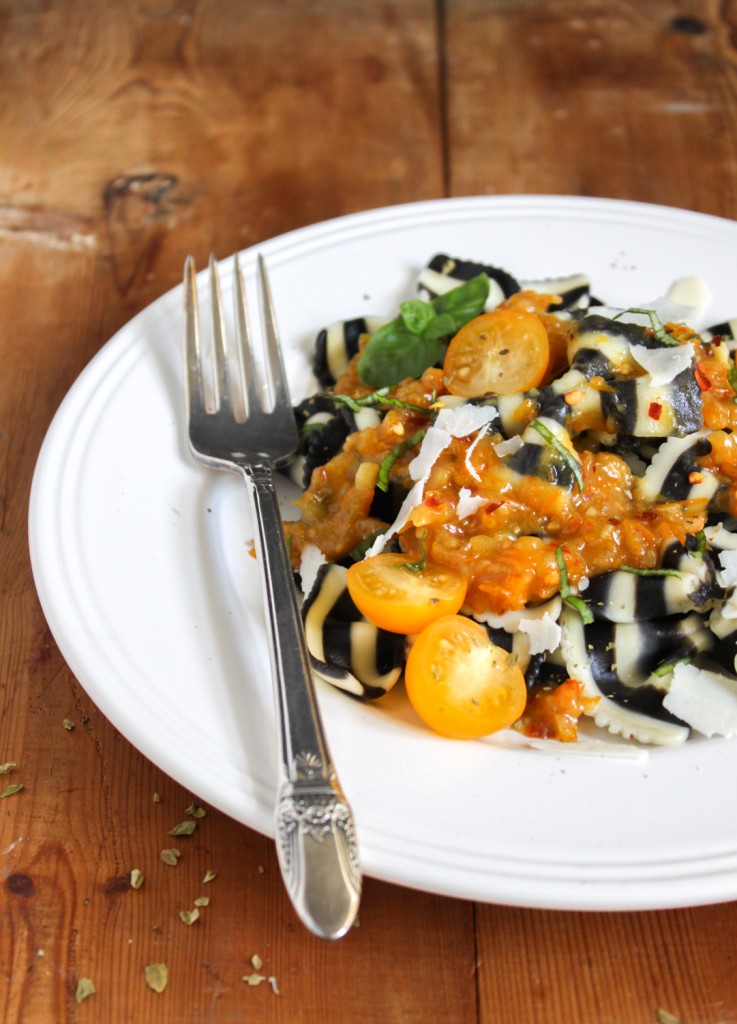 Spicy Cherry Tomato Sauce
Ingredients
4

cup

cherry tomatoes

1

Tbsp

olive oil

3

garlic cloves

minced

½

Tbsp

agave syrup

or honey

1

teaspoon

crushed red pepper flakes

reduce to ¼-½ for less spice

1

teaspoon

kosher salt

fresh chopped basil

as needed to taste and garnish

dried oregano

as needed to taste and garnsih

shaved parmesan cheese

8

oz

pasta of choice

cooked to package directions
Instructions
Place cherry tomatoes in a food processor or blender. Pulse for a couple seconds until coarsely chopped.

Meanwhile in a small sauce pan, heat 1 Tbsp olive oil. Once oil is warm, add minced garlic. Stir to combine and cook for 30-45 seconds on medium high heat until fragrant.

Add chopped tomatoes and juice to sauce pan. Add agave, red pepper flakes and salt. Stir to combine. Turn heat to high and bring mixture to a boil.

Once mixture has boiled, reduce heat to low and let mixture simmer for 15-30 minutes until sauce has thickened. Let mixture simmer uncovered. Stir from time to time to make sure tomatoes do not burn at the bottom or edge of pan.

After about 20 minutes, the sauce should be thick. Remove from heat. If using sauce immediately, season with basil and oregano. If reserving for later use, allow sauce to cool to room temperature before storing in the fridge or freezer. Add herbs when you reheat sauce.