Apple harvest punch combines apple cider, whiskey, ginger beer, and fruits for a delicious autumn beverage!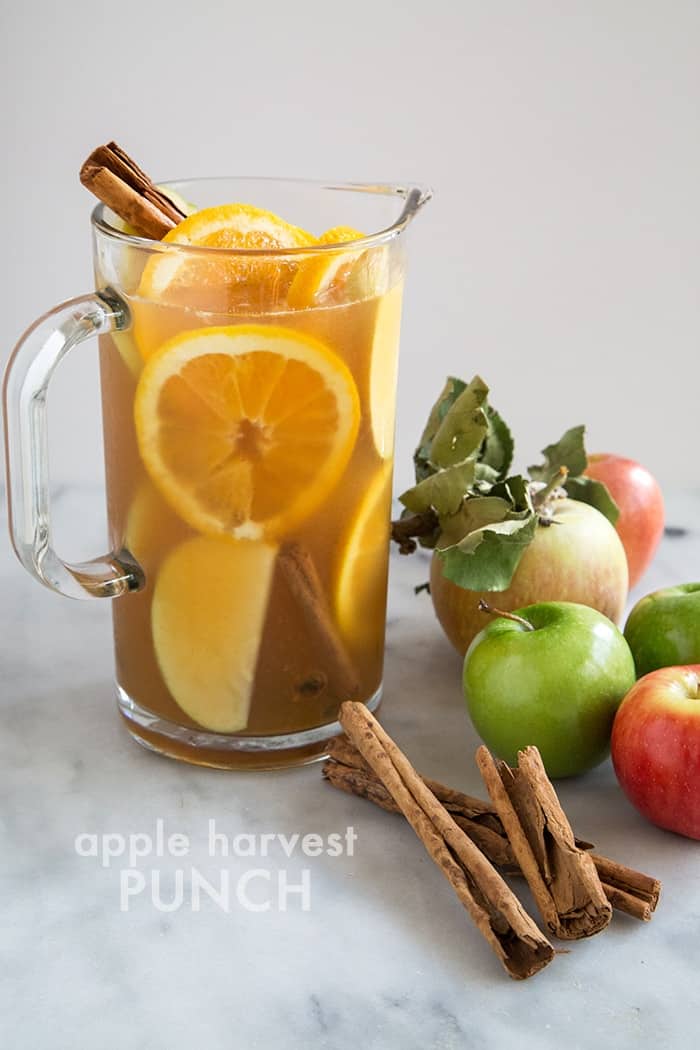 After a whirlwind and exhausting week, I had the most relaxing chill weekend ever. It involved a lot of couch time and a couple glasses of this apple harvest punch.
Last week began with lots of recipe testing, wedding dress shopping (yes, I'm still on the hunt), a quick trip to Portland, and driving back and forth from the east side to the west side of Los Angeles meeting wedding photographers.
I was in Portland for a little over 24 hours to partake in a fun and delicious trip with Kettle Brand. Saying I ate lots of chips is definitely an understatement. (I hope you followed along on snapchat!)
As soon as I landed, I headed straight for Blue Star Donuts! I spent whatever free time I had lost in the cookbook section of Powell's Books.
Portland is definitely one of favorite places to visit and I cannot wait to go back.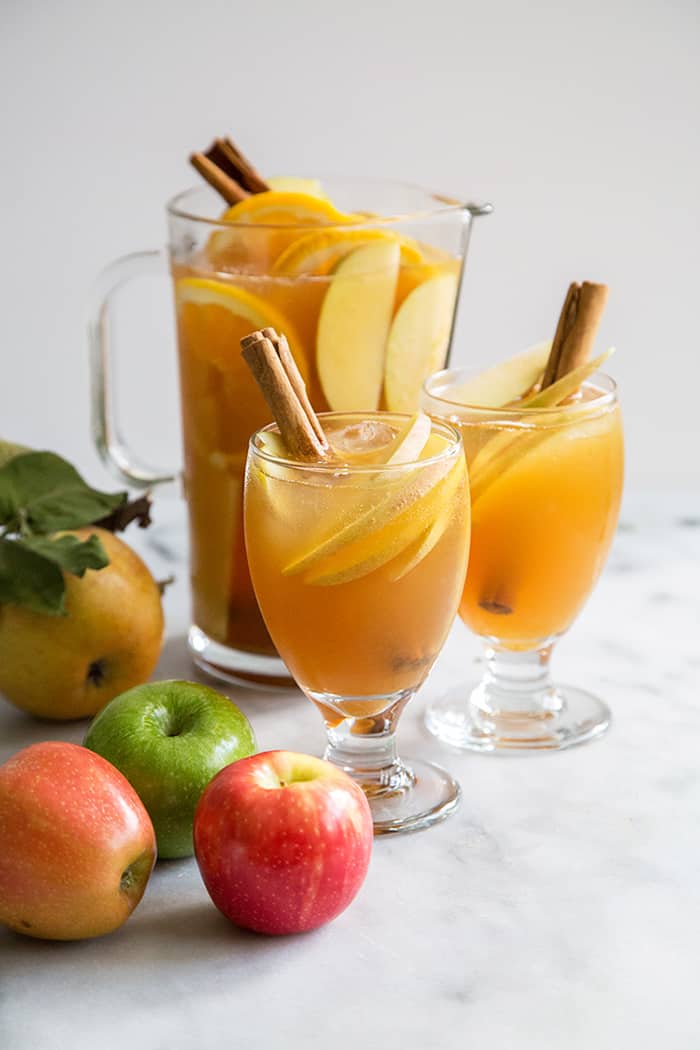 Apple Harvest Punch
I made this punch last Christmas for our family's annual party. Everyone loved it. It took me almost a year, but I'm finally sharing the recipe.
The recipe listed here is on the light alcohol side. When I served it to my family, I added a lot more whiskey. Adjust according to your tastes.
This punch packs all my favorite autumn flavors into one sip. Apple cider fresh from the apple orchards is best, but in a pinch unfiltered apple juice also works.
Similar to sangria, once you finish the drink, you're left with tasty soaked apples to munch on afterwards.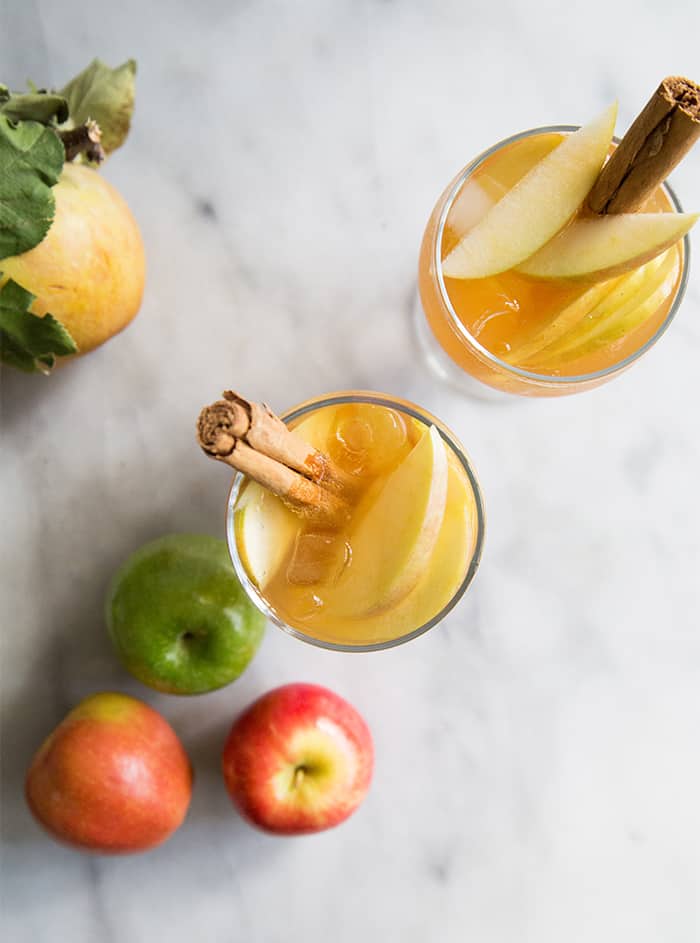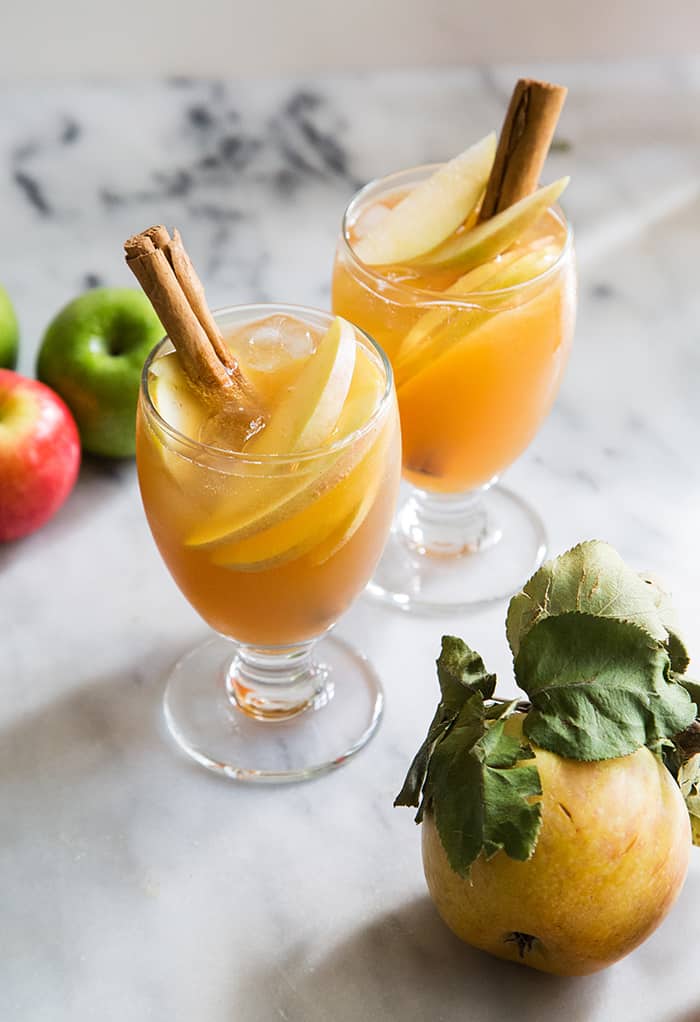 Cheers to a happy and productive week, friends!
Apple Harvest Punch
Ingredients
4

cups

apple cider

1

cup

whiskey

12

oz

hard apple cider

12

oz

ginger beer

2

Tablespoons

fresh squeezed lemon juice

8

dashes

orange bitters

1

orange, thinly sliced

2

apples (any variety), cored, thinly sliced

4

cinnamon sticks
Instructions
In a large pitcher, combine apple cider and whiskey. Add lemon juice, orange bitters, sliced orange, sliced apples, and cinnamon sticks. Stir to combine and let chill in the fridge for at least 2 hours, overnight is best.

Before serving, add hard apple cider and ginger beer. Stir to combine and serve immediately. Garnish with apple slices and cinnamon stick.