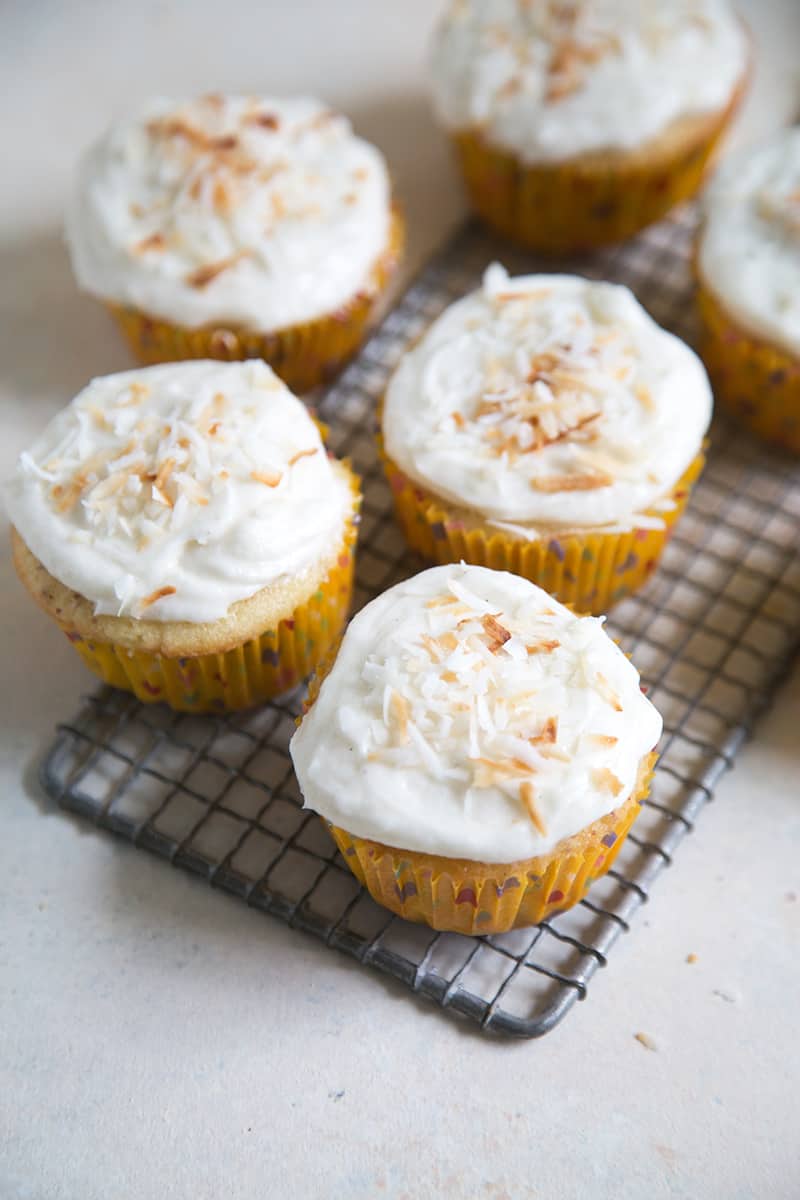 I constantly have summer on the brain. Perhaps it's because my birthday is in July, or because I just can't enough of warm days filled with sunshine. While I love cloudy/rainy days (especially since they're such a rare occurrence in LA), there's something about summer that always puts me at ease.
Until then, we're eating dozens of these pineapple coconut cupcakes in anticipation of summer vacation, beach trips, pool parties, and endless bottles of rosé!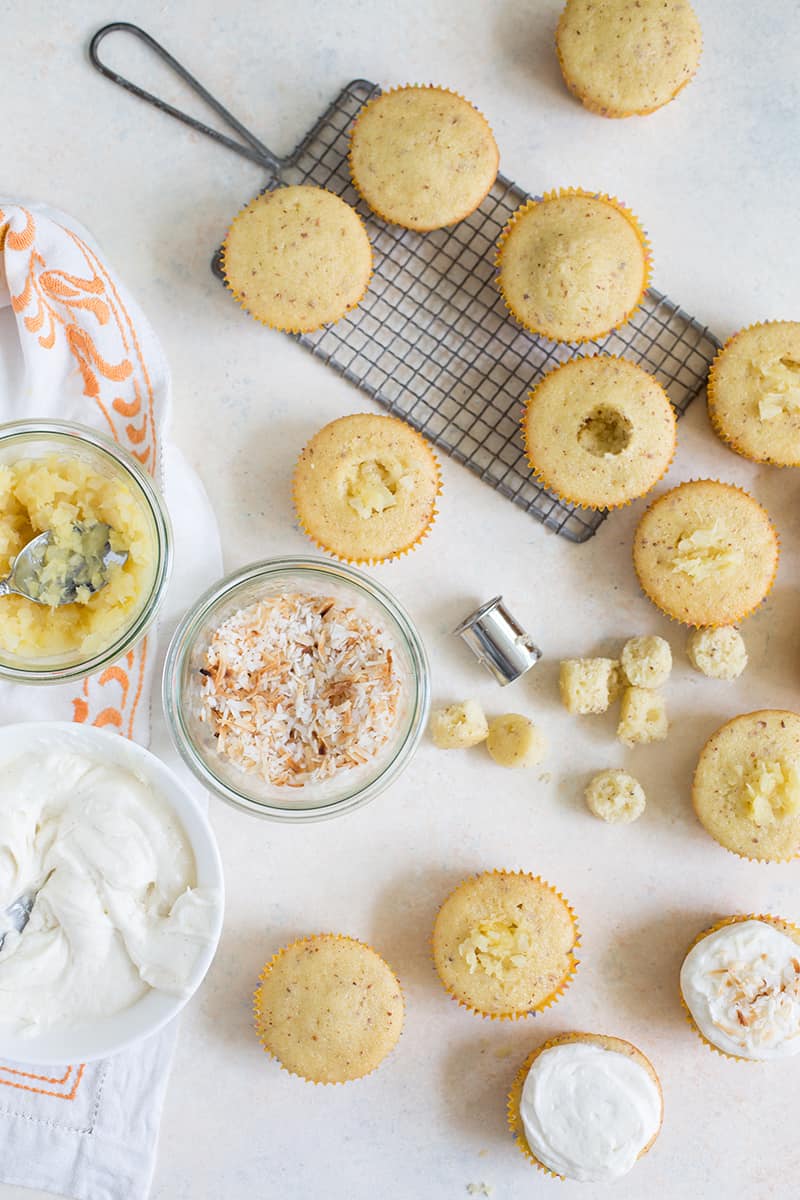 I'm sharing the recipe for these cupcakes over at BHG's Delish Dish blog. I upped the tropical-ness of these simple vanilla bean-coconut cupcakes by adding pineapple.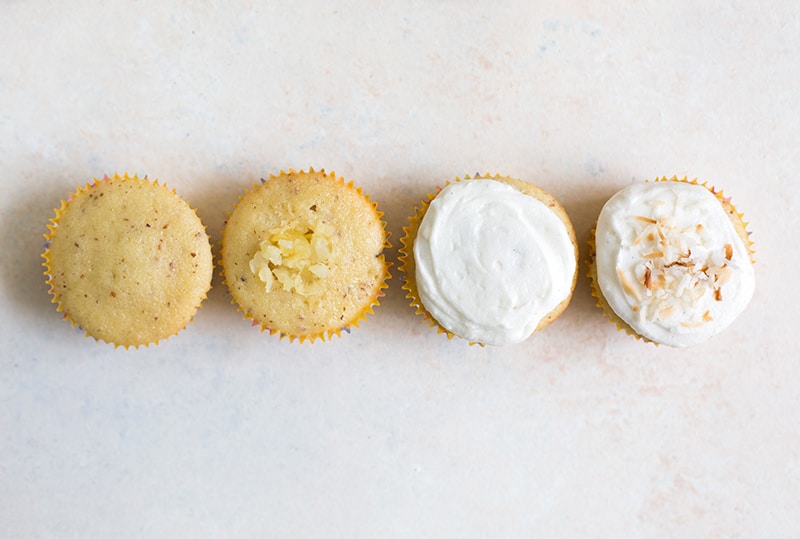 Once the coconut cupcakes have cooled, I scooped out a little cavity in the center of the cupcake. I filled that hole with crushed pineapples (canned, drained) and then covered the pineapples with the coconut buttercream. It's a sweet and fruity surprise when you bite into the cupcake!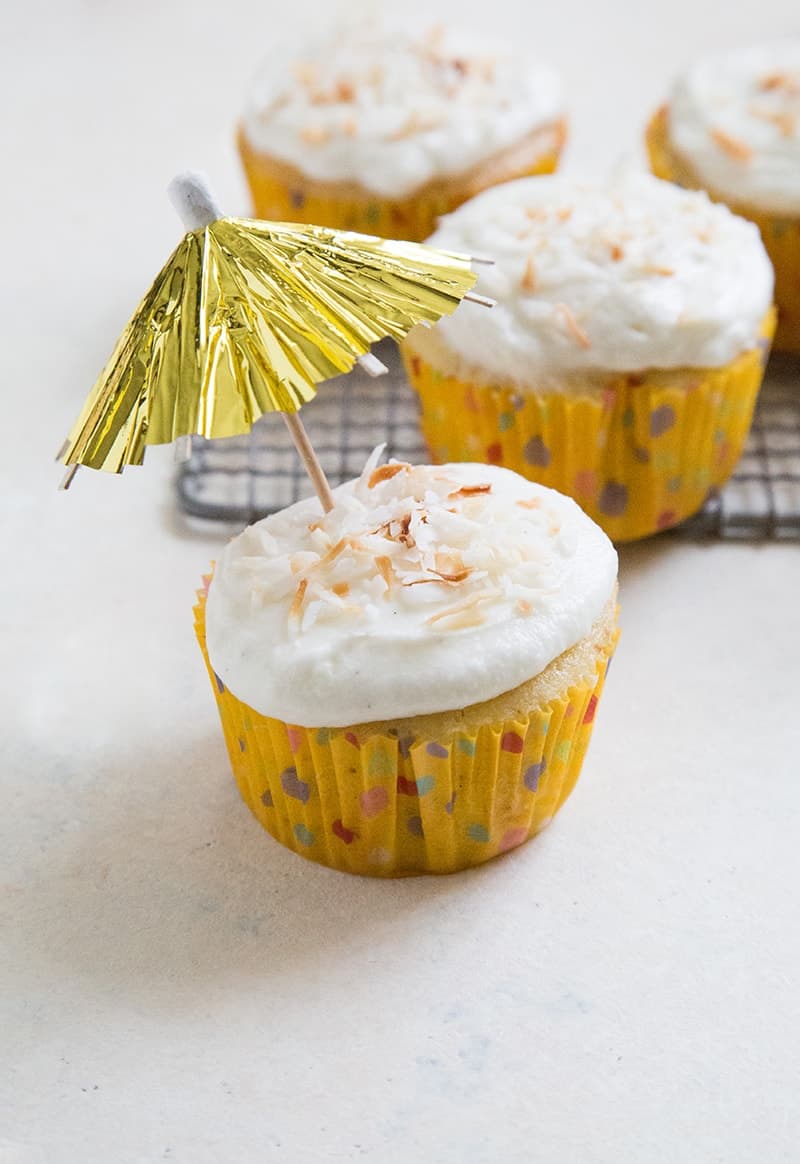 Pineapple Coconut Cupcakes
Ingredients:
Coconut Cupcakes:
1- 14 oz can unsweetened coconut milk*
2 tsp vanilla paste, or vanilla extract
1 3/4 cups all-purpose flour
1/4 cup almond flour (ground almonds)
2 1/4 tsp baking powder
1/2 tsp fine sea salt
3/4 cup unsalted butter, softened
1 1/3 cup granulated sugar
3 large eggs, room temperature
Filling and topping:
8 oz can crushed pineapple, drained
1 cup flaked coconut, lightly toasted
Vanilla-Coconut Frosting:
1 cup unsalted butter
1/8 tsp fine sea salt
3 1/4 cups powdered sugar
reserved coconut milk from cupcakes
Directions:
For the full directions visit BHG.com.
*Notes: This recipe requires the use of canned coconut milk. Do not use the coconut milk found in the refrigerated section of the market.