These espresso cream cheese brownies are your traditional fudge brownies made special with the addition of chocolate chips and a delightful espresso cream cheese swirl topping.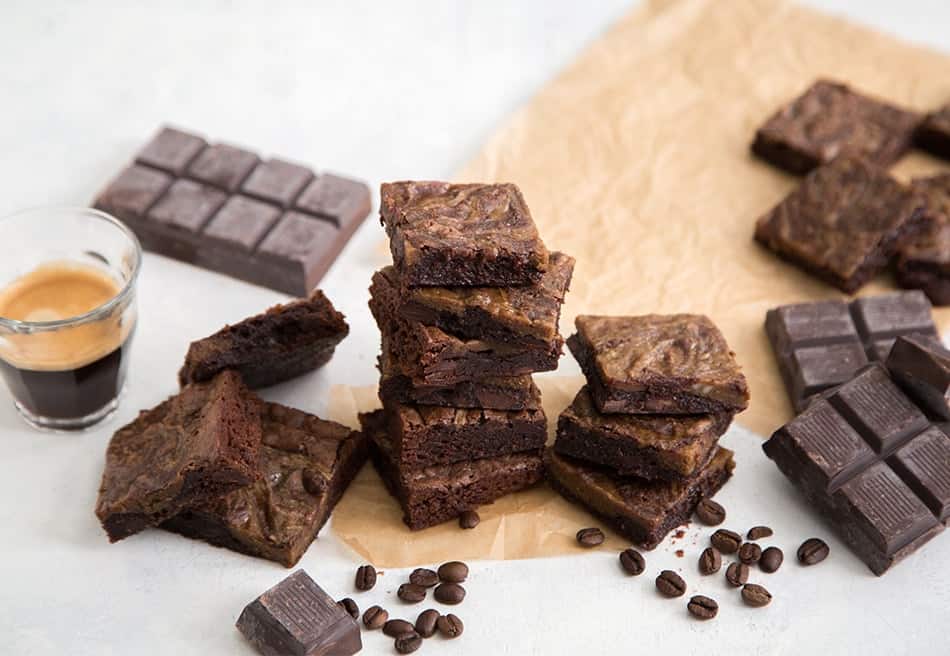 We're not even finished with October and I am already exhausted. Halloween plans, last minute wedding details, Thanksgiving menu prep, scheduling all things Christmas and holiday related. While I'm super excited for all these festivities and merriment to come, I am going to need frequent naps from now until the end of the year. Naps, or a continuous supply of coffee and chocolate. That's where these espresso cream cheese brownies come into play.
During this time of the year when everyone has a million plus things to do, don't pack on more stress by making lofty and elaborate desserts. These brownies are super quick and easy to make. I'm all for making desserts from scratch, but every now and again, I use box mix brownies. Obviously, these espresso cream cheese brownies are not your ordinary straight out of the box brownies. You can totally elevate the standard box mix Sandra Lee semi-homemade style.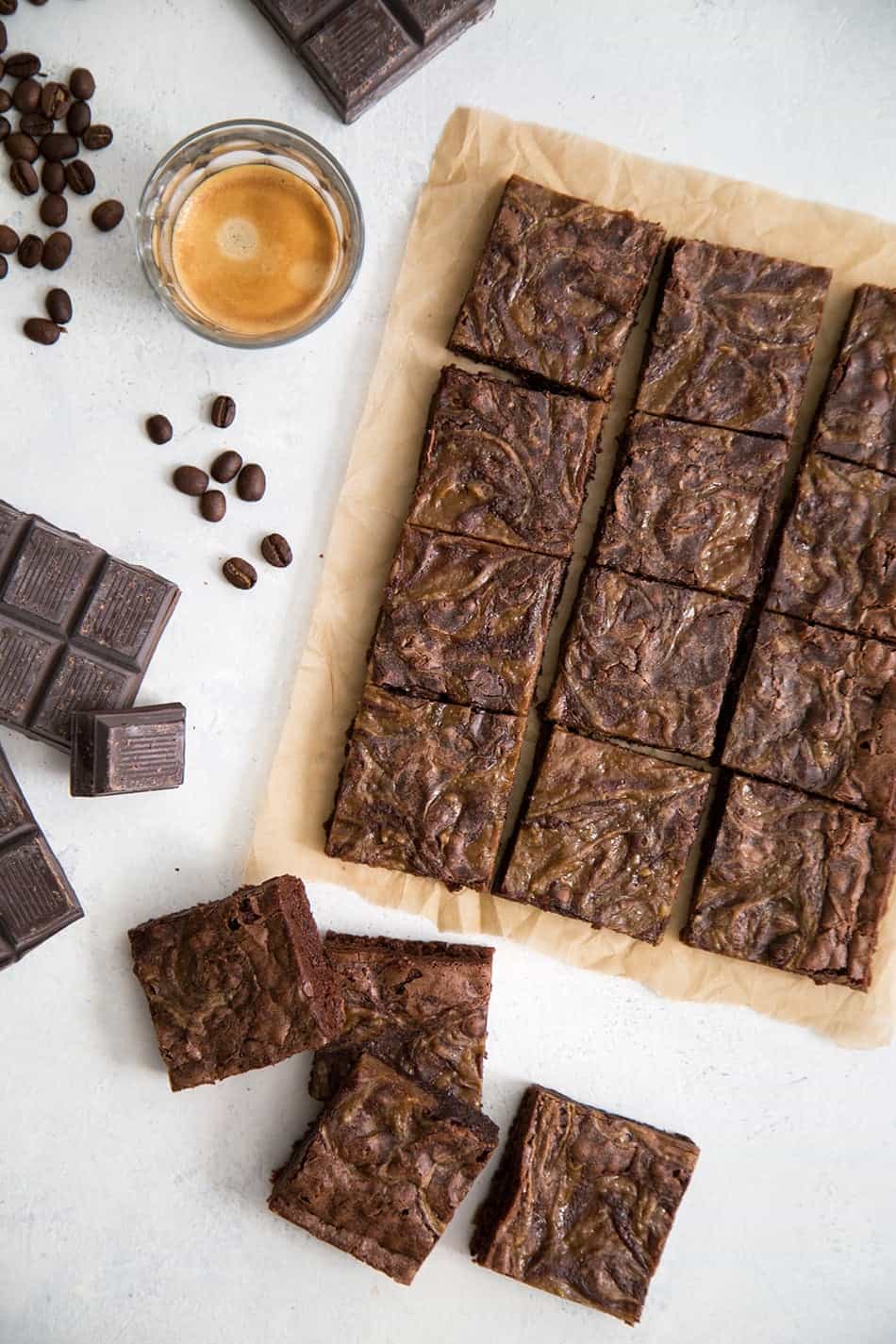 I used my favorite kind of brownie mix (fudge brownies!) and added dark chocolate chip to the batter and an alluring and enticing espresso cream cheese swirl on top. The added espresso swirl takes these brownies from standard to one of a kind. Share a batch of these with friends/family/neighbors/etc. No one will believe they're part box mix.
They're the perfect afternoon pick-me-up.  I intentionally like to cut small servings so I can savor each bite without worrying about eating the entire pan (by accident). I might just have to make another batch of these for Halloween. I need something to snack on while I pass out candy to trick-or-treaters.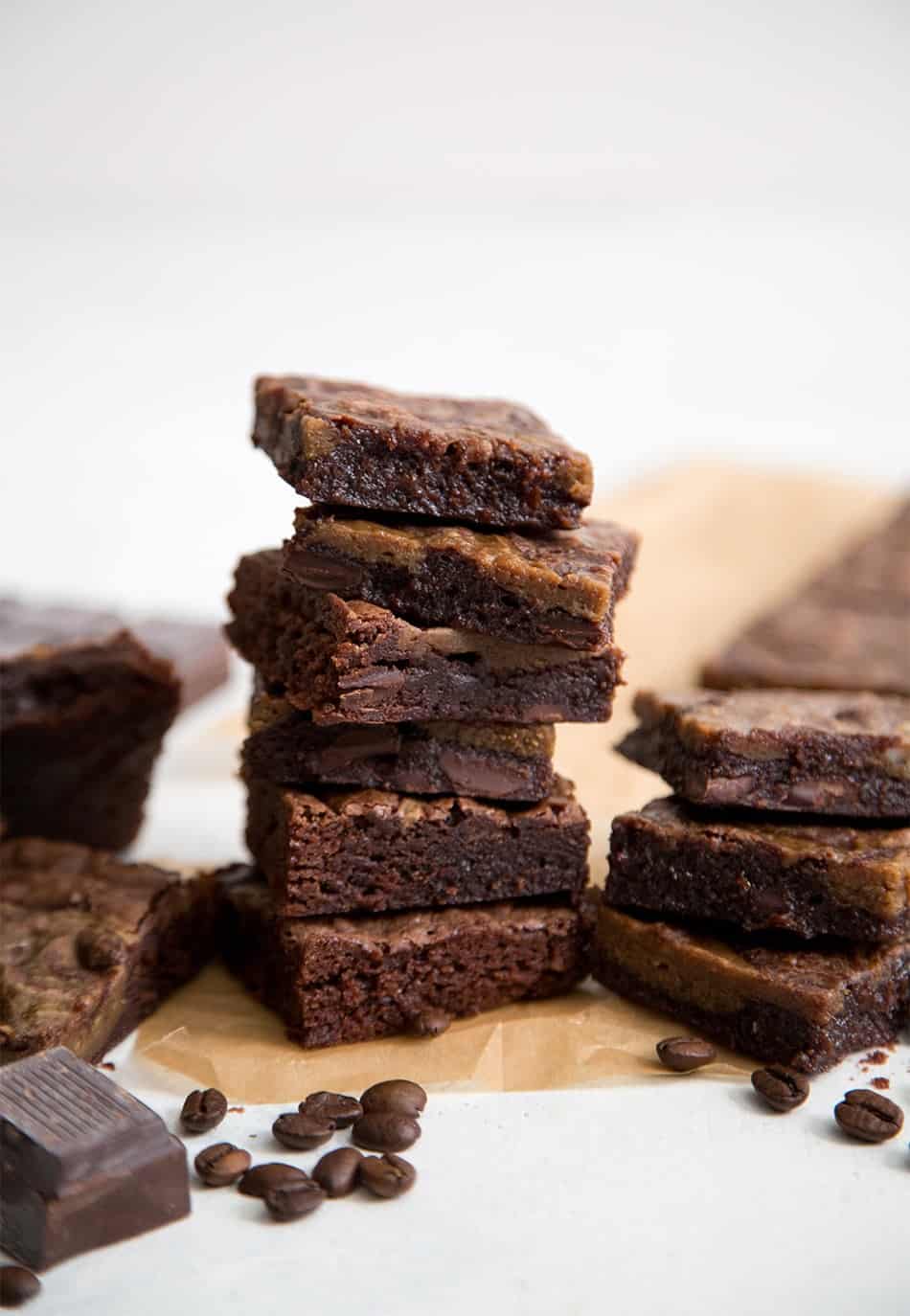 I'm sharing the recipe for these espresso cream cheese brownies over at BHG's Delish Dish. Hop on over for all the details!
Espresso Cream Cheese Brownies
Yield: 9x13-inch or 8x8-inch pan
Ingredients:
3 oz cream cheese, softened
1/4 cup granulated sugar
1 large egg yolk
1 Tbsp all-purpose flour
1 1/2 tsp instant espresso powder
1/2 tsp vanilla extract
1- 18.3 oz package fudge brownie mix
1/2 cup chocolate chips, or roughly chopped chocolate