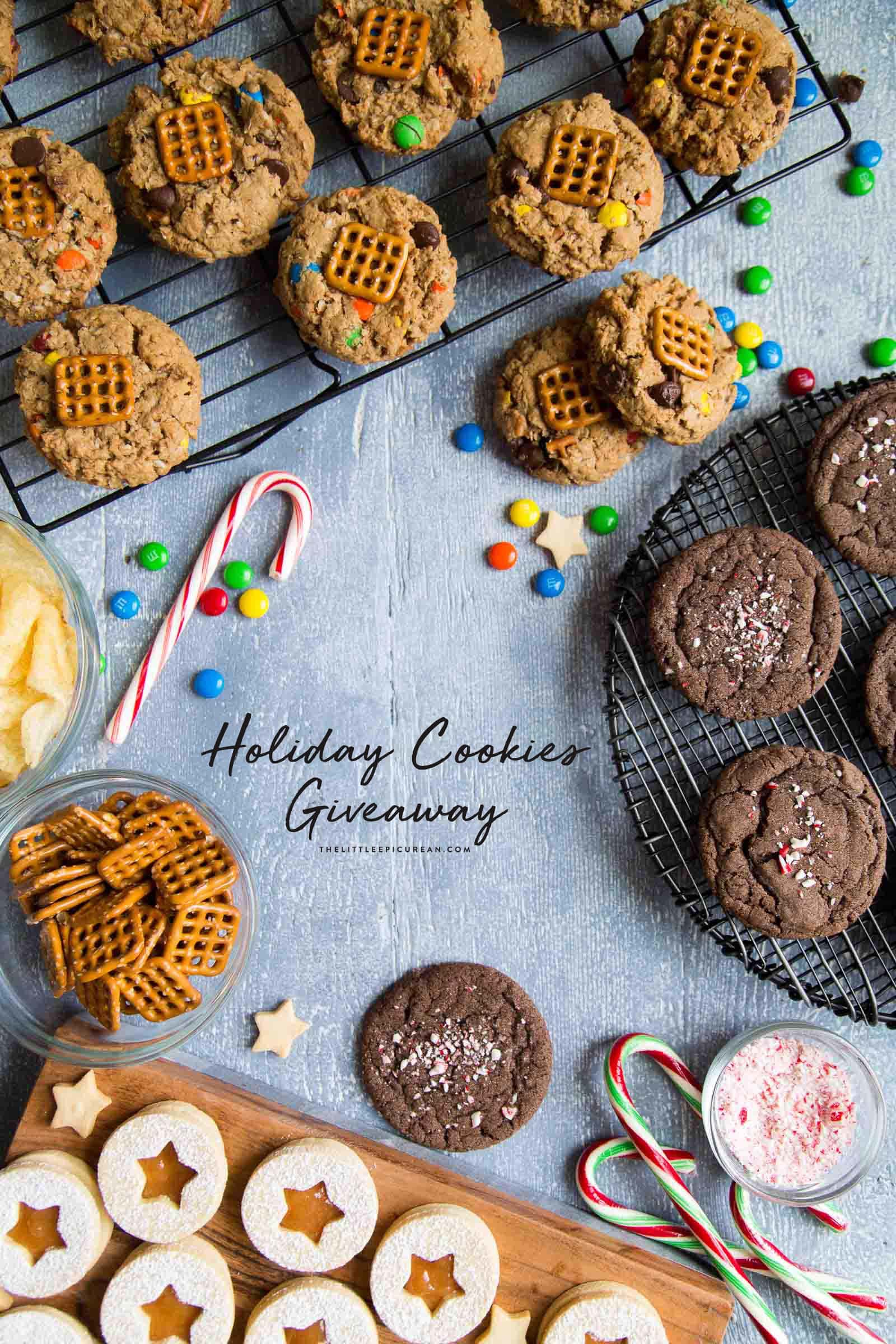 It's time to bake and eat all the cookies you can handle. I train for holiday cookie season in the same manner and dedication as runners train for marathons. Weeks leading up to Halloween, I'm buying bulk supplies of flour, sugar, eggs, and butter.
My mixer is working overtime, my oven rarely has a break, and the dishwasher is always filled to capacity. You would think I'm getting ready to feed a giant army of cookie monsters. I am.
They're called family, friends, and neighbors. This year, I'm spreading the cookie love to you with this holiday cookies giveaway package!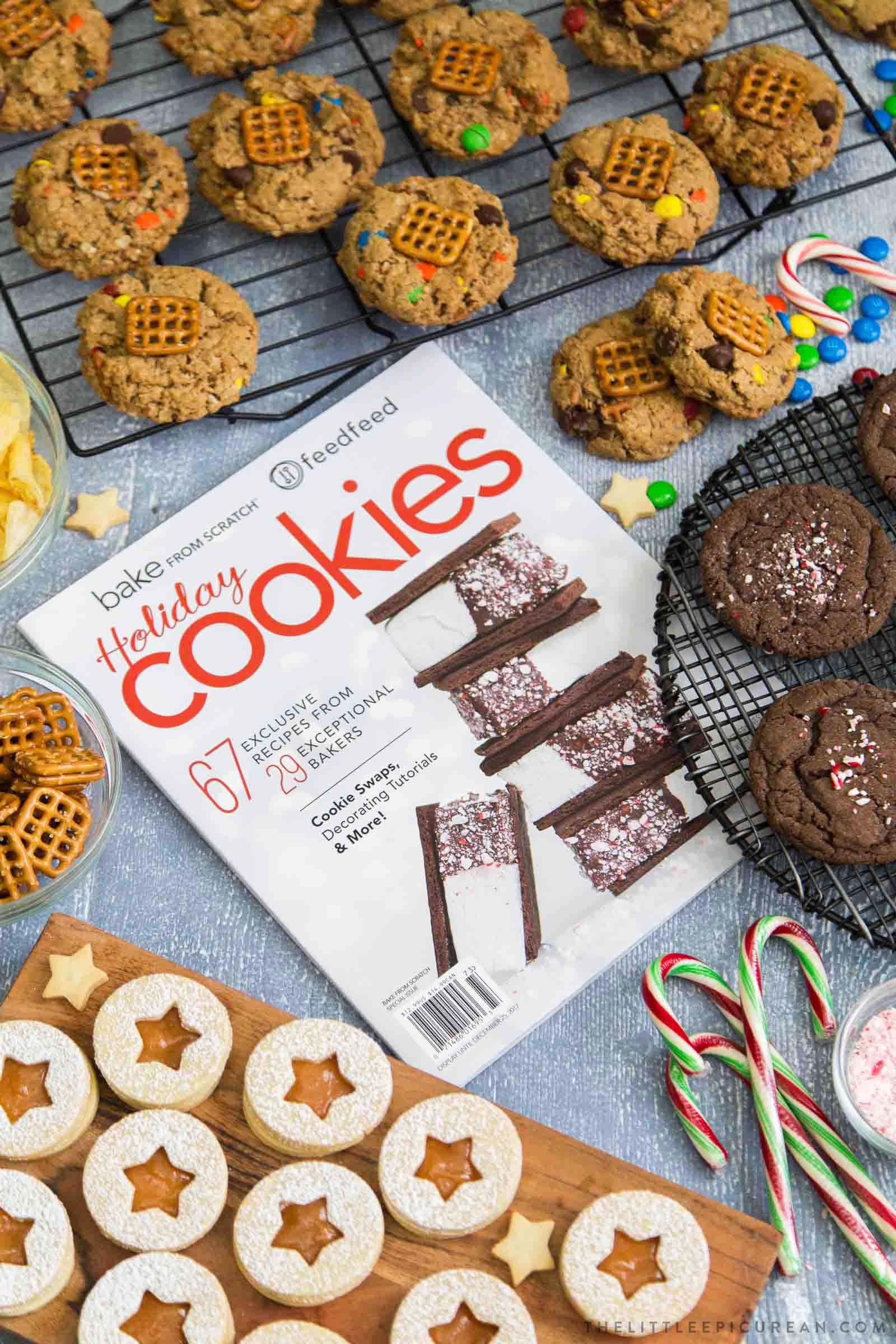 I'm super excited and honored to be included this special Holiday Cookies magazine collaboration with Bake From Scratch and feedfeed. I contributed four holiday recipes, including those guava cream cheese cookie sandwiches photographed above with the star cut-outs!
This magazine features 67 exclusive recipes from 29 exceptional bakers. (FYI: those peppermint s'mores with chocolate graham crackers on the cover are by Cloudy Kitchen.)
There's a little something for everyone: paleo and gluten-free recipes, tutorials on how to decorate cookies with royal icing, exotic flavored cookie combinations, as well as beloved classic favorites.
I've already started baking my way through the magazine. So far I've made the Sweet and Salty Monster Cookie (page 113) and Double Chocolate Peppermint Sugar Cookies (page 51). Both amazing and delicious. (More info about the recipe contributors towards the end of the post.)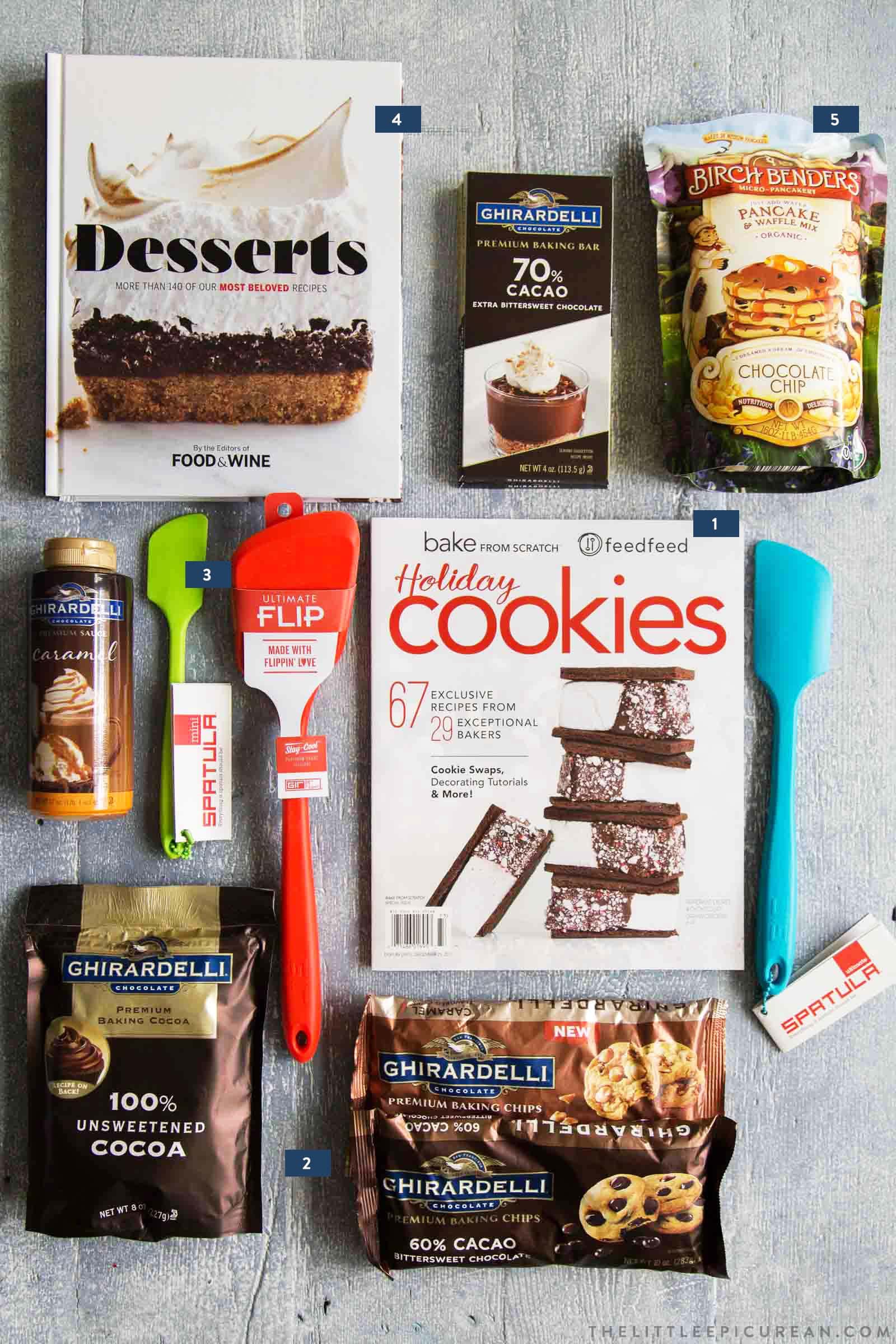 Here's what three lucky winners will receive in the Holiday Cookies giveaway package:
Special Holiday Cookies issue collaboration with Bake From Scratch and feedfeed.

Ghirardelli Chocolate

: premium baking chips, unsweetened cocoa powder, premium caramel sauce, 70% cacao baking chocolate
GIR (Get it Right): mini spatula, ultimate spatula, and ultimate flip
Desserts: More than 140 of Our Most Beloved Recipes from the editors of Food and Wine
Birch Benders: classic and chocolate chip pancake & waffle mix
Plus a few more surprises… like sprinkles and cookie cutters!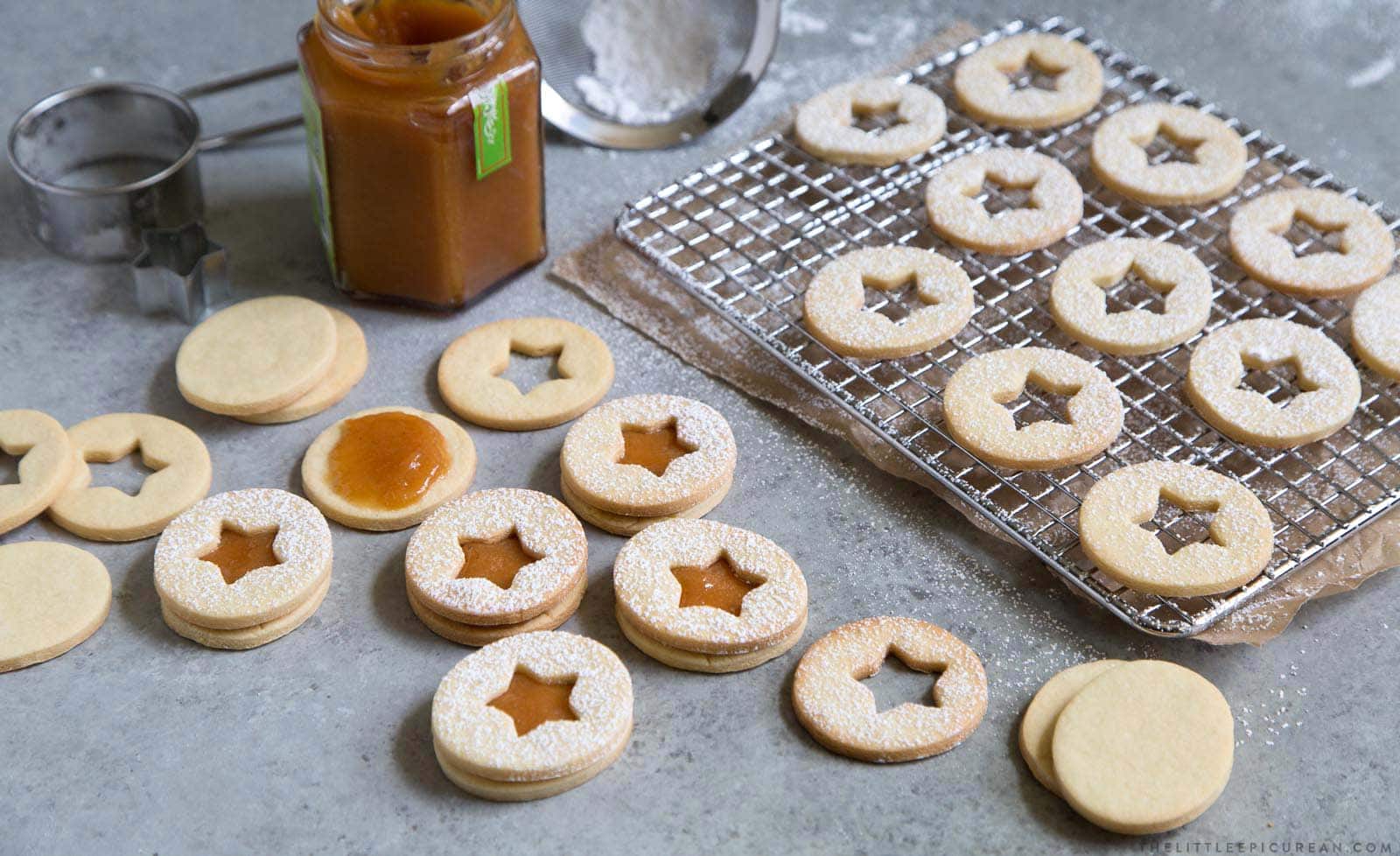 These are the Guava Cream Cheese Cookies I contributed to the Holiday Cookies issue. It's my spin on Linzer cookies. Using the delicious flavors of Cuban pastelitos de guayaba, I've turned them in this familiar looking cookie.
The cookie dough is made with cream cheese, and the baked cookies are sandwiched with guava jam. It's a family favorite in my house.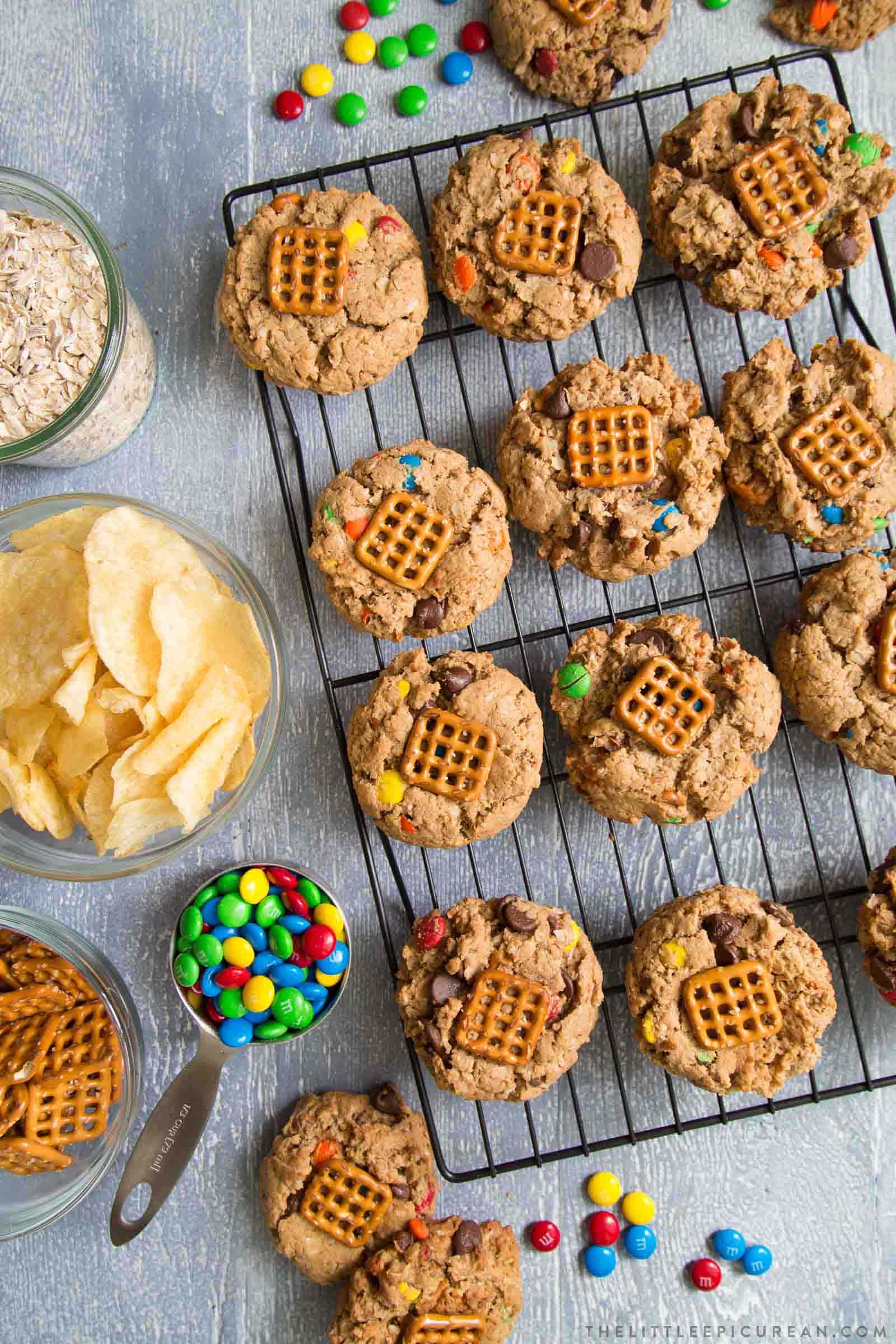 The recipe for this Sweet and Salty Monster Cookie was contributed by Molly Adams, senior food editor at feedfeed. This monster cookie will satisfy any cravings.
It has it all: peanut butter, chocolate candies, chocolate chunks, pretzels, and even potato chips! I made a batch of this over the weekend to enjoy while binging on season two of Stranger Things!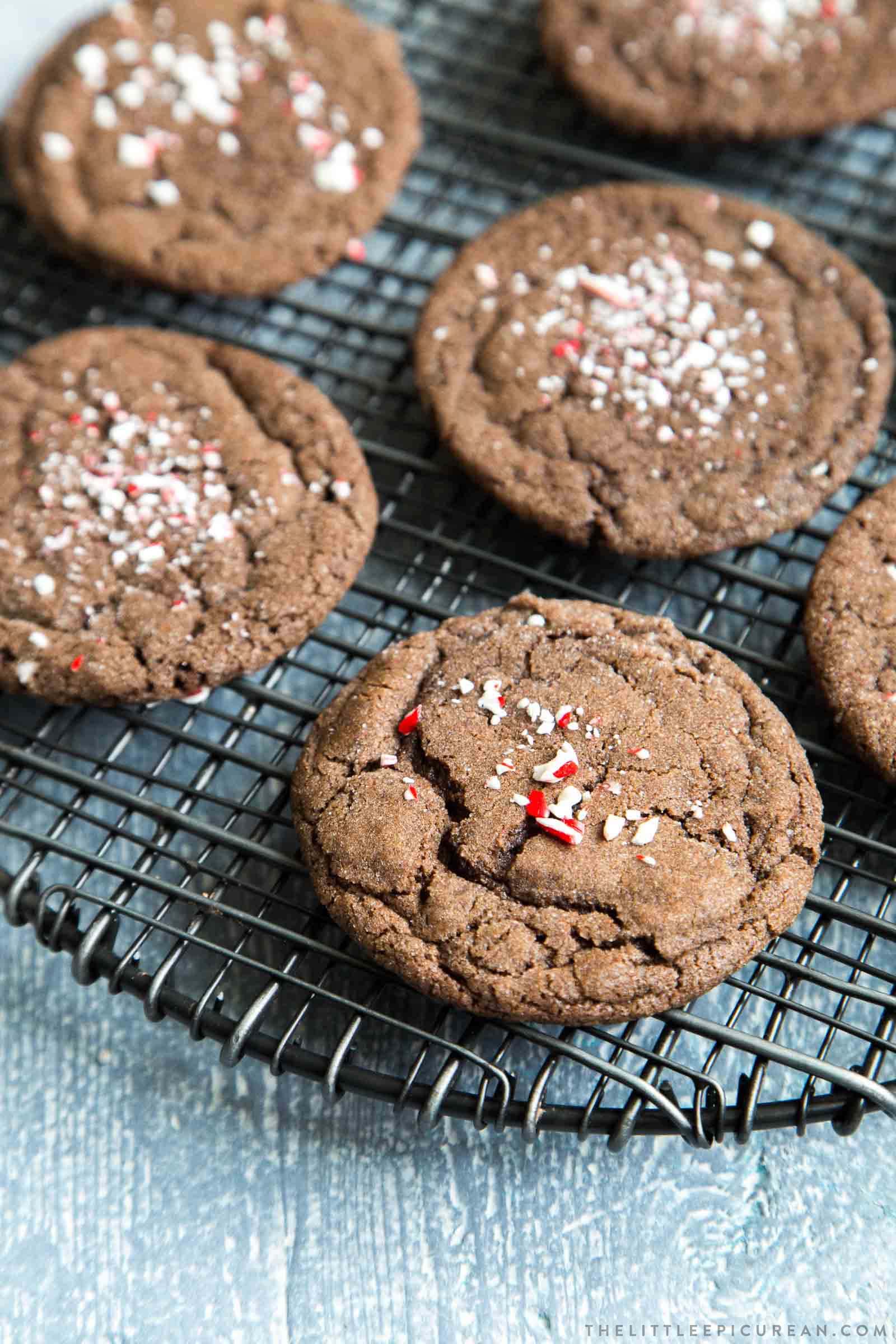 The recipe for these Double Chocolate Peppermint Sugar Cookies was shared by Mary Ann Dwyer of The Beach House Kitchen.
I love these cookies! The photograph above shows the cookies before they're dipped in melted chocolate and topped with additional crushed peppermint. They're soft and chewy and perfect for the holidays!
– – – – – – – – – – – – – – – – – – – – – – – – – – – – – – – – – – – – – – – – – –
There are two ways to enter this giveaway:
Leave a comment with your favorite cookies to bake and/or
Leave a comment on this Instagram post.
Fine Print: Enter as many times as you'd like! To participate, you must be 18 years or older and reside in the 50 United States. Giveaway ends Wednesday, November 8 at 11:59 PM PST. Three winners will be chosen at random and notified via email the morning of November 9. Winners will have 24 hours to respond. 
Disclosure: The products listed in this giveaway were generously provided to me by the brands mentioned in the post. These are products I genuinely love and use in my kitchen. As always, all opinions expressed here are my own.  I will personally be mailing out the giveaway packages to the winners.