I had an amazing four day weekend visiting my boyfriend in Napa Valley. It was bittersweet returning to St. Helena.  I had lived there for eight months while attending culinary school.  Its such a beautiful serene place full of great wine and even better food.
First stop is always at Bouchon in Yountville.  My boyfriend and I had our first date there.  We have managed to visit all their locations (Beverly Hills, NYC, and Las Vegas) since then.  Anyway, I had to stop by the bakery to check out their seasonal macaron flavor.  Just my luck, they had strawberry rhubarb!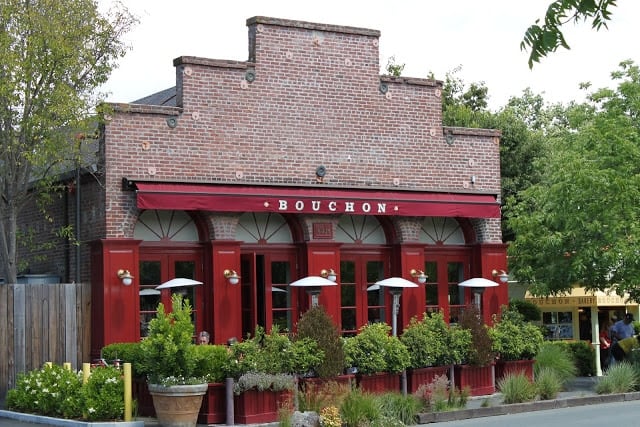 I absolutely love strawberry rhubarb.  Spring hasn't arrived until I've had some good rhubarb dessert.   On its own, rhubarb tastes sour and unpleasant, but once its cooked its quite lovely.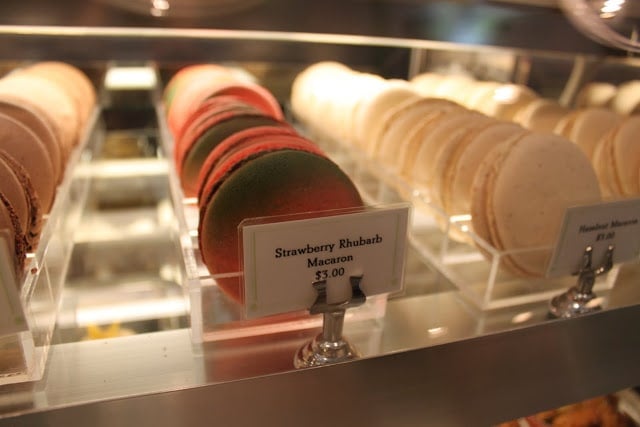 While I love the dainty parisian macarons of France, I appreciate Bouchon's enormous American sized macarons.   I love their consistency and the quality of products they put out.  Their macarons are always crisp on the outside and chewy on the inside. There macarons are never too sweet allowing the flavors of the filling to shine through.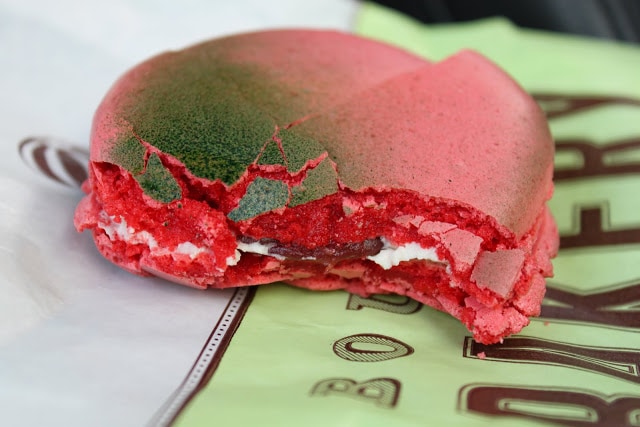 Coffee Caboose is my favorite place to get my caffeine in Napa Valley.  They have the best espressos and all their drinks are made with double shots.  They also use Ritual Coffee from San Francisco.   Its really too bad Ritual doesn't have locations in Southern California.  Oh well, at least we have Urth Cafe and Intelligentisa in Southern California.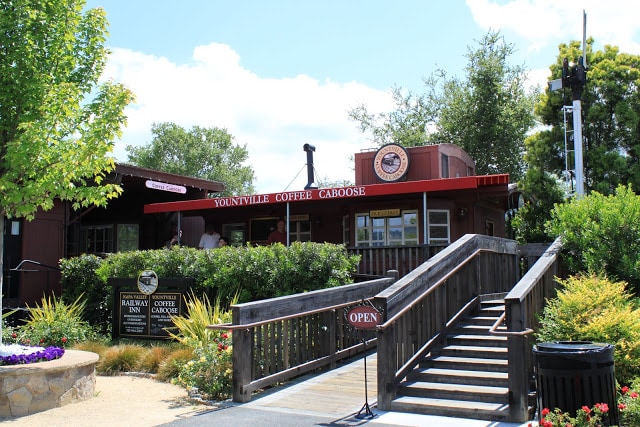 We had dinner at Press in St. Helena.  I had been here before and I'm still amazed by this place.  Its a such a well decorated place- with a nice balance of modern and rustic decor.  In my opinion, Press servers the best steak in Napa Valley (not including The French Laundry, of course).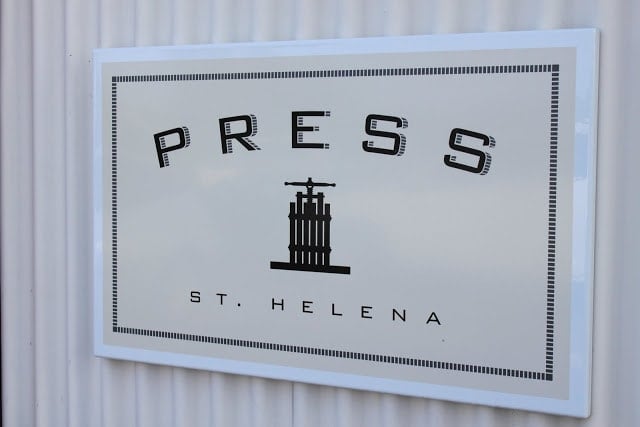 I love the variety of carbs they fill their bread baskets with–airy gougeres (pate a choux dough with cheese), warm sweet rolls, and savory grissinis (bread sticks).  My boyfriend loves the maldon sea salt they also leave at the table.  There's nothing better than bread smeared with a little sweet butter and a sprinkle of flaky salt.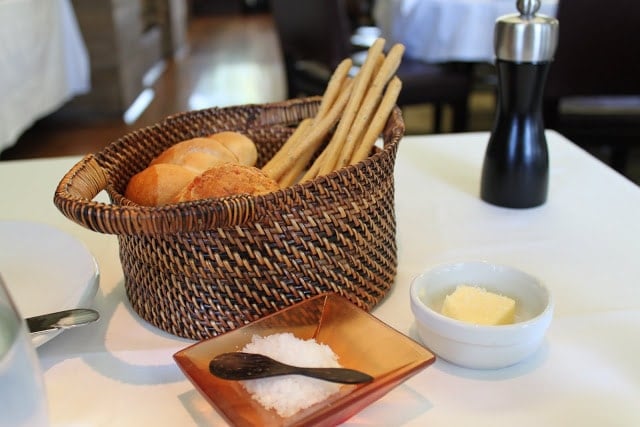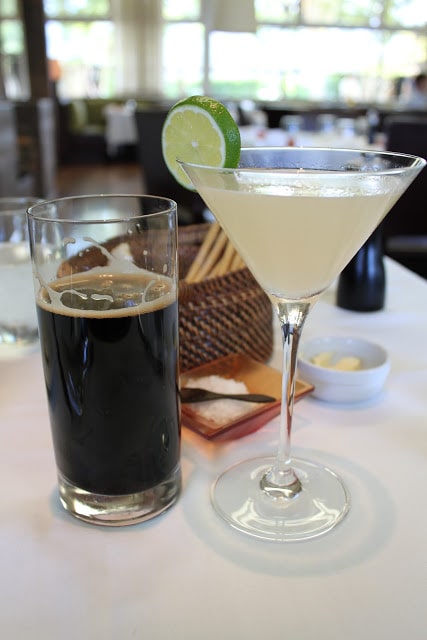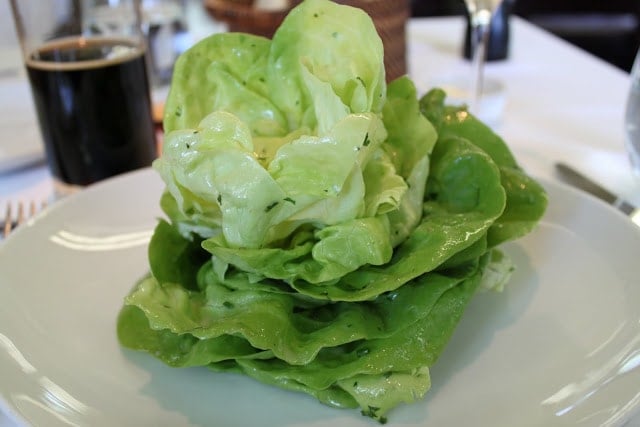 We shared their New York steak along with a bunch of sides–broccoli, maikate mushrooms and fries.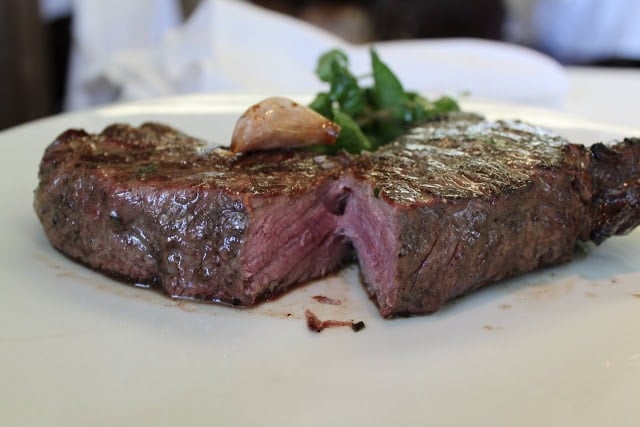 I can't get over the fries.  Second best fries I've ever had, only second to the amazing, life changing fries at MK in Chicago.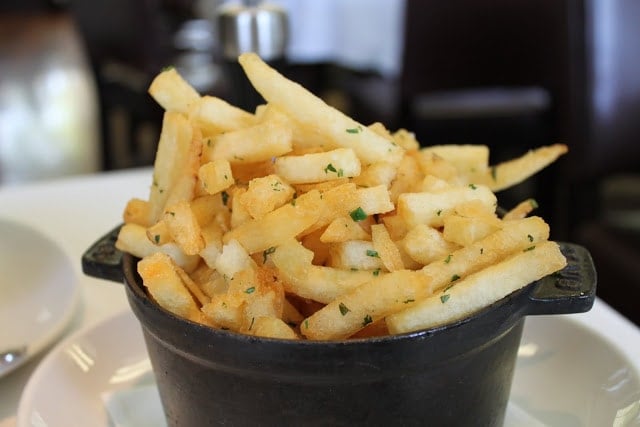 Press is a little on the pricey side, but its hard to find a place in St. Helena that isn't.  I think this place is well worth the money.  High quality food, polite and fast service, and an overall great experience.