These tofu cookies with chocolate chips and pecans may sound like a strange combination. The tofu doesn't add any flavor. It simply acts as a binder and a replace for eggs!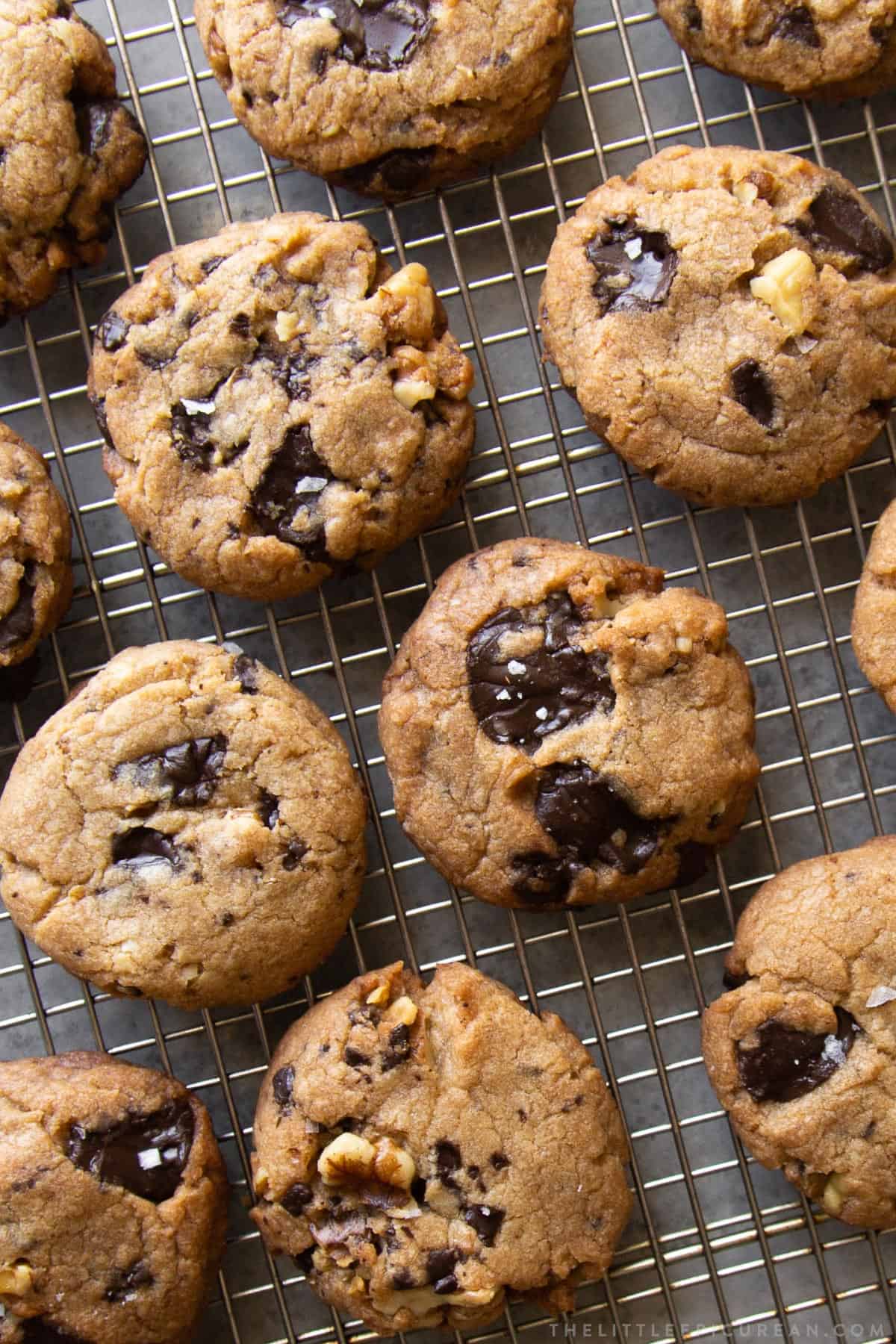 Tofu Cookies
Cookies made with tofu. Disgusting? Absolutely not. Don't judge before you try these tofu cookies with chocolate chips and pecans.
Tofu has very little flavor and aroma on is own, making it a versatile ingredient in the culinary world. It can be used in both savory and sweet coking since it can easily blend with other flavors.
Tofu is relatively high in protein and low in fat and calories. It works well as an egg alternative in cookies.
Cut back on Sugar?
In attempts to cut down on sugar and calories, I've been experimenting with Splenda.
I rarely use sugar substitutes in baking because it reduces the volume of ingredients while intensifying the sweetness.
There are also plenty of articles discouraging the use of Splenda and other sugar substitutes, especially because there isn't enough long term studies on the affects of these "sugars" in humans.
However, I wanted to make something that I wouldn't feel too guilty snacking on. So I went overboard and used Splenda brown sugar blend and Splenda sugar blend instead of regular light brown sugar and granulated sugar.
These products are a 50/50 blend of sugar substitute and regular sugar. If you don't want to use Splenda, just double the sugar amount listed in the recipe. Using regular sugars will give you a much softer and moister cookie.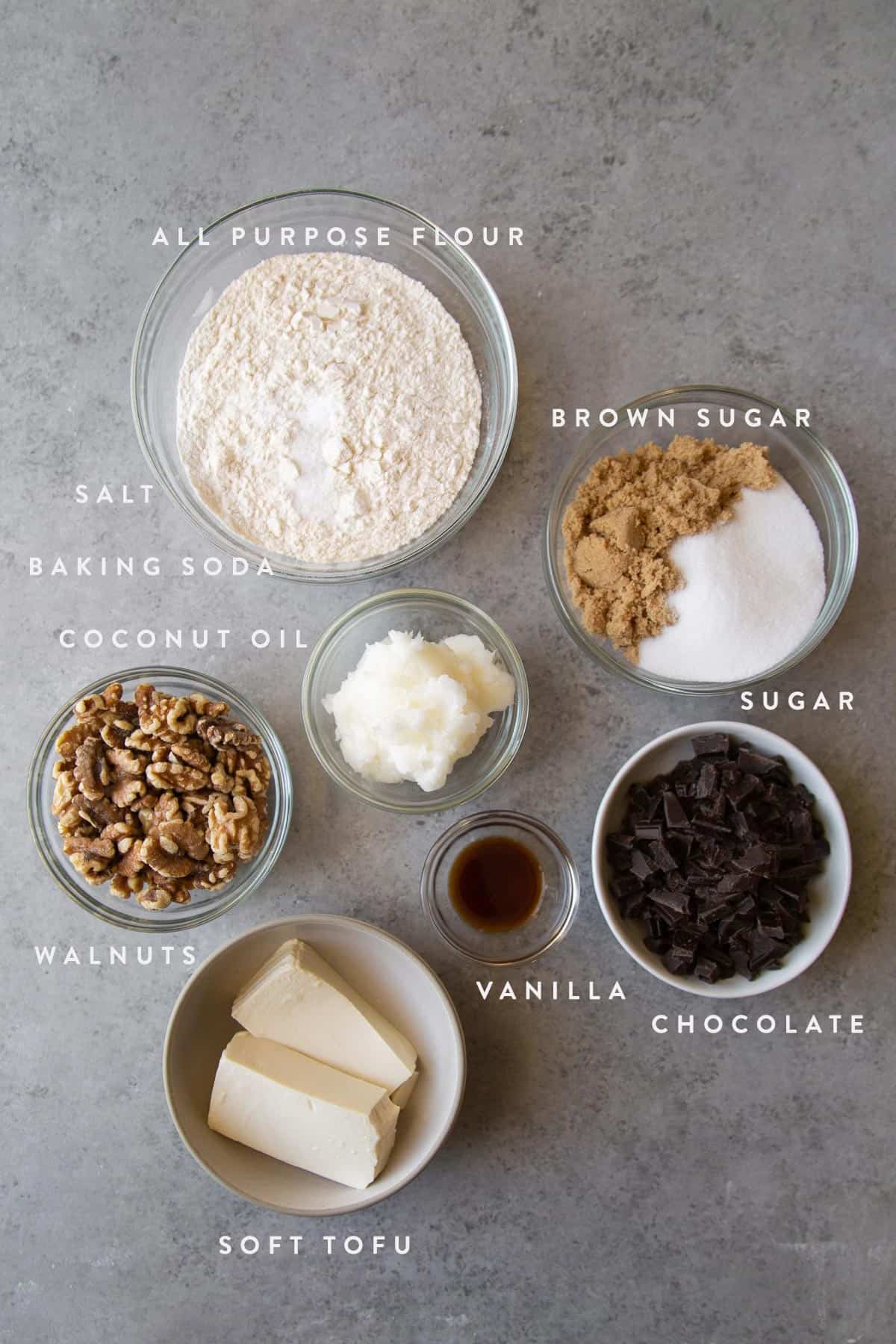 Try out these tofu cookies. They will surprise you!
Tofu Cookies with Chocolate Chips and Pecans
Ingredients
1

cup

cake flour

1 1/4

cup

whole wheat flour

1/2

teaspoon

fine sea salt

1/2

teaspoon

baking soda

8

Tablespoon

unsalted butter, melted

6

Tablespoon

Splenda brown sugar blend, or 3/4 cup light brown sugar

8

teaspoons

Splenda sugar blend, or 1/3 cup granulated sugar

1/4

cup

soft tofu, blended

2

teaspoon

vanilla paste

1

cup

pecans, toasted and roughly chopped

1

cup

chocolate chips
Instructions
Preheat oven to 325 degrees F.

Sift together cake flour, whole wheat flour, salt, and baking soda. Set aside.

Using a stand mixer, blend together melted butter, brown sugar, sugar and tofu. Mix until well combined. Add in the vanilla paste and continue to mix.

Add the dry ingredients all at once and mix on med until just incorporated.

Add the pecans and chocolate chips and mix on low until topping are distributed.

Use an ice cream scooper to scope balls of dough onto a parchment lined sheet tray. Gently flatten and pat down the mounds of cookie dough before placing in the oven. You can use the palm of your hands or the bottom of a drinking glass.

Bake for 15-18 minutes. Rest on tray for a couple minutes before transferring to a cooling rack.