It has been a while since I last posted because I was out in Charlotte, North Carolina for the ICES Convention. ICES, short for International Cake Exploration Societe, is this great gathering of cake decorators and sugar artists from all over the world each summer to share and showcase their skills and trade with one another. There is a big emphasis on sharing.
There are demonstrations, hands on classes, and best of all, lots of vendors selling the latest and greatest in cake decorating tools and accessories. But my favorite part of the convention is the cake gallery displaying member's cakes and sugar work.
Brace yourself, there's going to be a lot of photographs.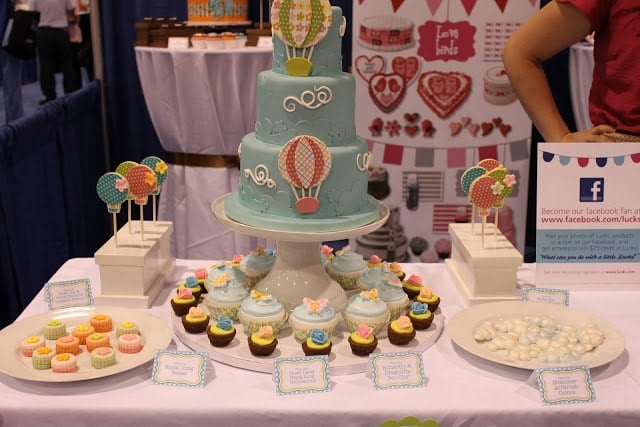 Sweets Table ideas at the Lucks Booth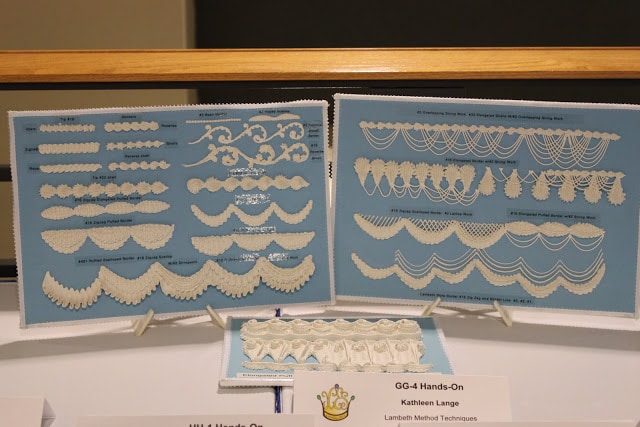 check out that intricate and amazing piping by Kathleen Lange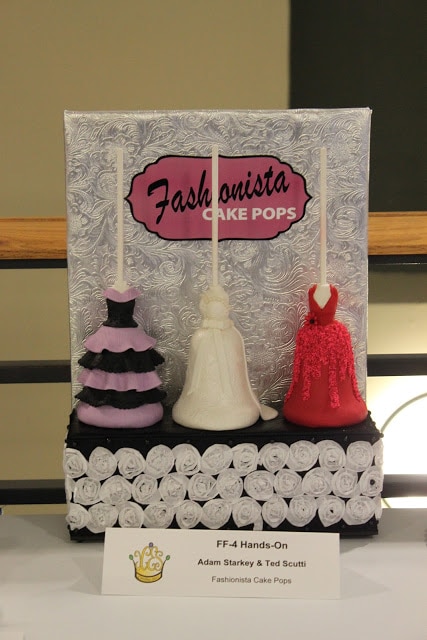 Everyone has seen and heard about the cake pop craze. These guys take it a step further with "fashionista cake pops"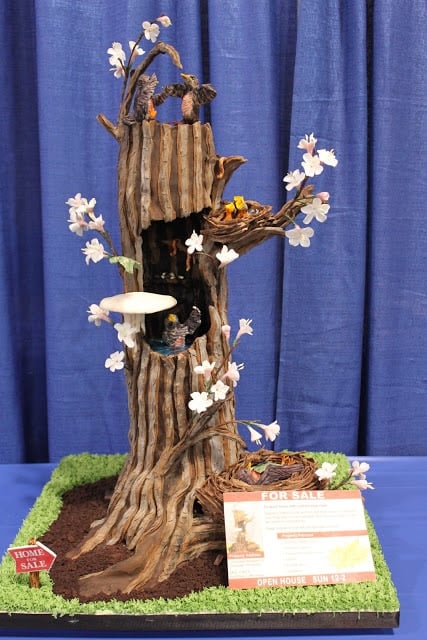 Amazing sculpted cake by Susan Tickel of Ohio. The detail work on this cake in unbelievable.
Definitely not your ordinary gingerbread house. Made out of gingerbread, rice crispy treats, fondant and royal icing, this was made by Sheila and Gordon Miller of Pennsylvania.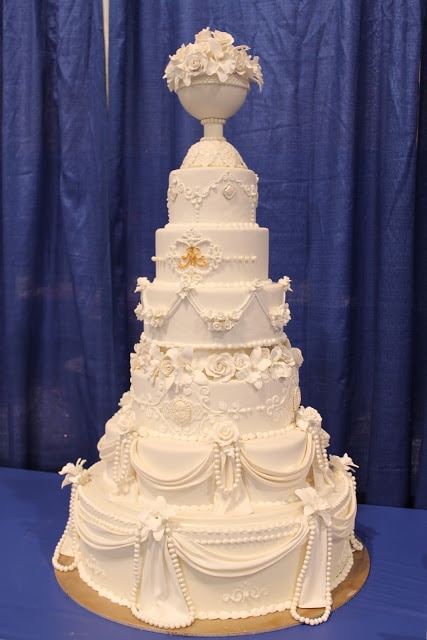 An over the top, extravagant white wedding cake by Barb Sullivan of Alabama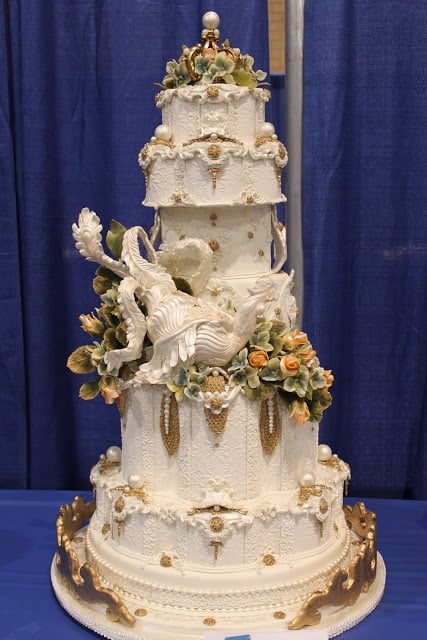 Another gorgeous and intricate wedding cake. Look at that crazy lace detail and that sculpture. This was done by Bob Johnson of Alabama.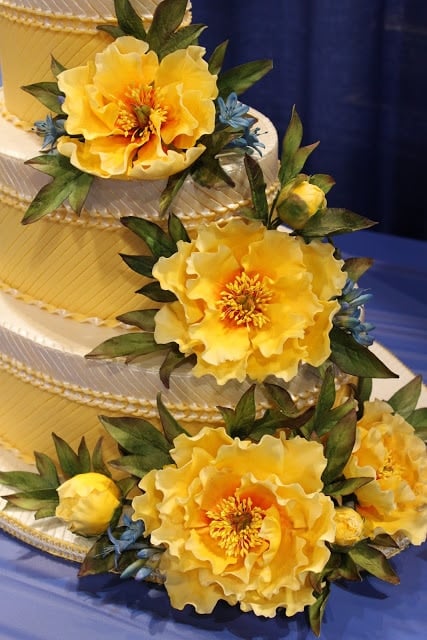 Beautiful gum paste flowers. It seems like peonies are the favorite flower of the moment. These are by Elizabeth Priolo of North Carolina.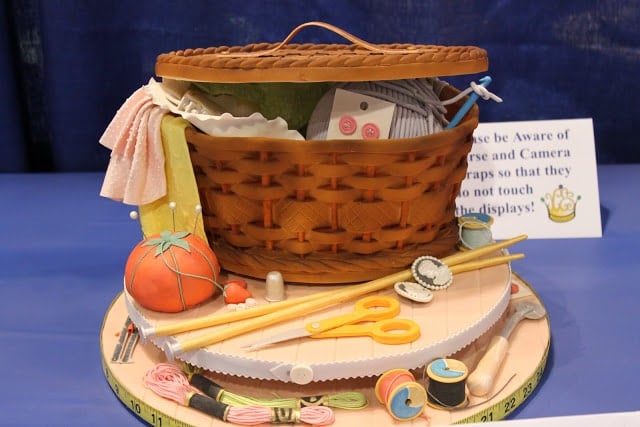 My mother would absolutely love this sewing basket cake. Its so realistic! By Jo Drummond of North Carolina.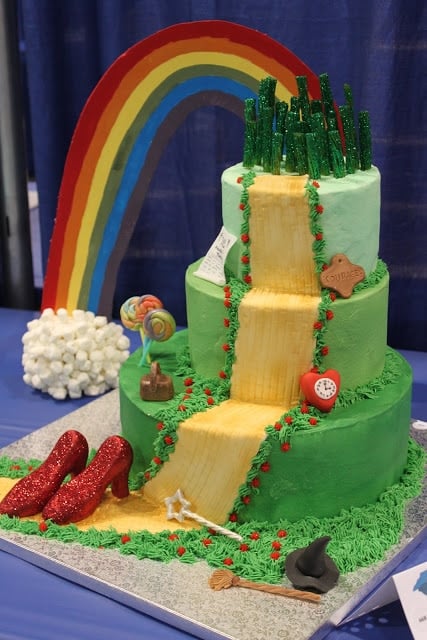 A cute Wizard of Oz themed cake. I like all these little accessories that allude to the different characters, especially those sparkly ruby red slippers! By Angela Barton of North Carolina.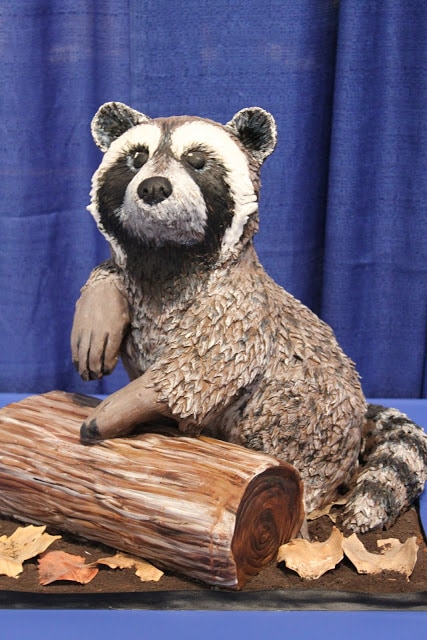 Fabulous sculpted cake by Ashlee Perkins of Georgia. I wouldn't be able to cut this cake.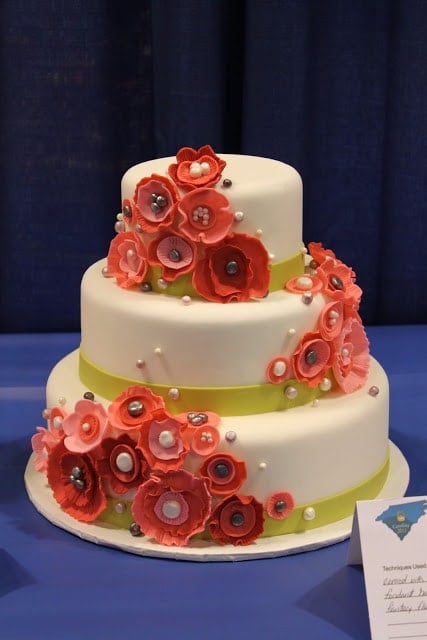 While I love realistic gum paste flowers, I'm also a big fan of these modern interpretation of flower blossoms. This is perfect for a spring/summer wedding. By Holly Whitworth Kelley of Mississippi.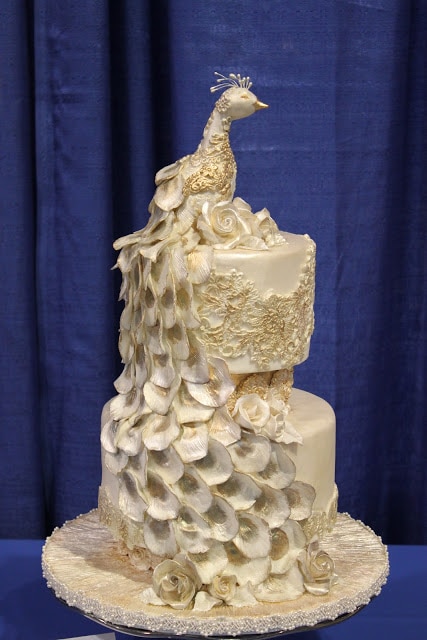 Very classy and elaborate cake by Joanne Wieneke of New Jersey. I've seen a lot of these kind of peacock cakes, but I couldn't take my eyes off this one.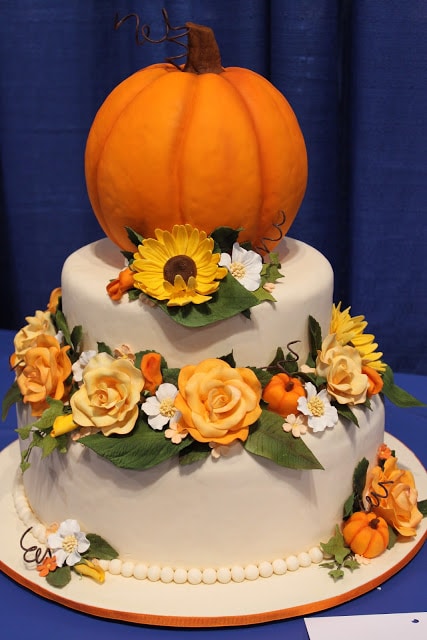 My favorite cake from the gallery. This one is by Diane Gibbs of Maryland. I took so many close up and detailed photos of this cake. I love fall/autumn. Its my favorite time of the year and definitely the season I'd like to have my wedding someday.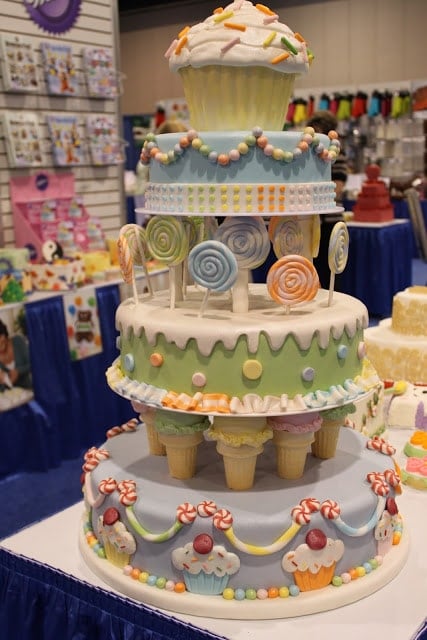 This cake was at the Wilton Booth. I would have loved to have cakes like this as a child. Instead I had those airbrushed sheet cakes with plastic figures! haha, but no complaints.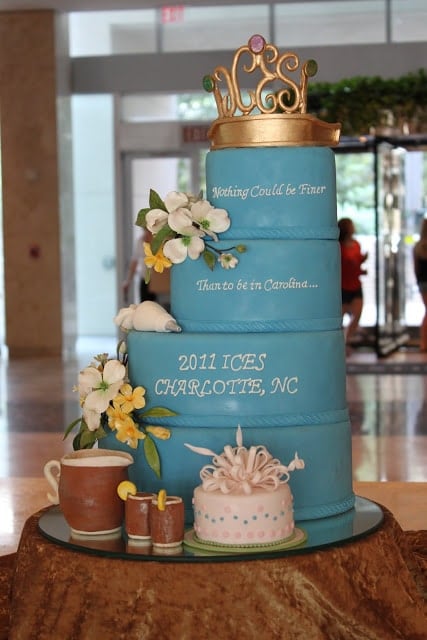 This was the official cake of the convention. It was displayed at the host hotel. It includes iconic symbols of the south: dogwood and yellow jessamine flower, sweet iced tea and the ICES crown (Charlotte is known as the Queen City)
That is a just a little sample of the hundreds of photos I took during my trip. I left the convention with a suitcase full of new tools and goodies, more than a handful of new ideas, but most of all, I left with a whole lot of inspiration and more respect for the sugar arts.
I have a couple days back in Los Angeles before I head out for another adventure (Napa Valley and Healdsburg in Northern California). I have been sketching like a mad woman all the cakes and gum paste flowers I hope to complete this year. I've also been spending too much time shopping the internet for fondant and modeling chocolate.
I'm already looking forward to the 2012 ICES convention to be held at Reno, Nevada. It'll be much closer to me. I'm hoping I will be able to drive up there with a cake to include in the cake gallery. I'm excited!