I just returned from a week long trip in Seattle. Sleepless in Seattle, Grey's Anatomy, and an episode of No Reservations failed to prepare me for the amount of sugar I would encounter at Seattle.
Yes, I went to Seattle to eat.
My boyfriend and I arrived in the city with a laundry list of restaurants, cafes, and eateries to visit. Salumi Artisan Cured Meats was number one on our list. Owned and run by the parents of celebrity chef Mario Batali, Salumi wowed us with their authenticity through their well prepared charcuterie and traditional Italian fare. I walked in the rain, slipped on the wet streets of Seattle, and waited half an hour in line for Salumi's amazing meatball sandwich with fresh in house made mozzarella.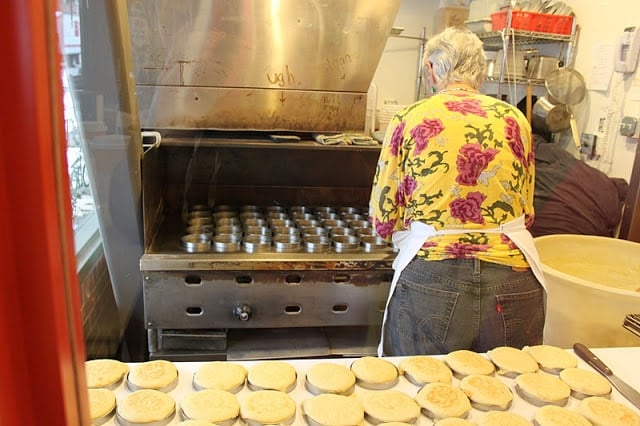 But I will always remember Seattle as the city where I fell madly in love with crumpets. I had my first introduction at The Crumpet Shop in Pike Place Market. They have these amazingly delicious crumpets made fresh daily and topped with your choice of sweet or savory additions.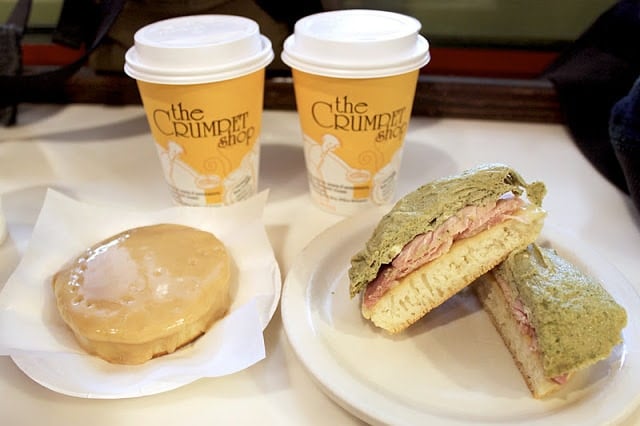 My favorite was the toasted crumpet with Vermont maple butter, followed by the green eggs and ham crumpet. Seattle is a very caffeinated city. The Crumpet Shop offered free refills of tea all day long and a free cup of coffee with every espresso drinks. They even have "happy latte hour" where all espresso drinks are $1.75.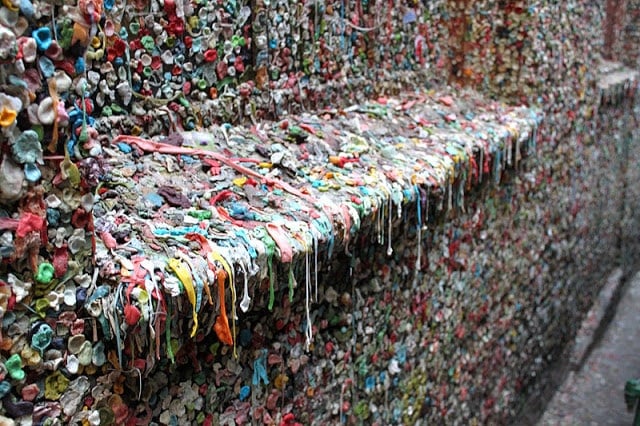 While exploring Pike Place Market, we stumbled upon the super disgusting yet oddly fascinating gum wall on Post Alley. If you were hungry before you got there, the wall will definitely kill your appetite.
All week I had some sort of coffee/espresso drink. I've never consumed so much caffeine before. I tried out as many coffee shops as my body could handle– Victrola Coffee Roasters, Cherry Street Coffee House, Zoka Coffee, Stumptown Coffee Roasters, and Biowillys Beans. I didn't try Starbucks, but I did visit the first location. And just as I would have expected, every coffee house I visited was inhabited by customers with Apple laptops, iPads, and iPhones.
With all that coffee in my system I had to eat lots of donuts to get rid of the jitters. Luckily, the Daily Dozen Doughnut Company had hot fresh donuts every couple of minutes thanks to their nifty donut machine.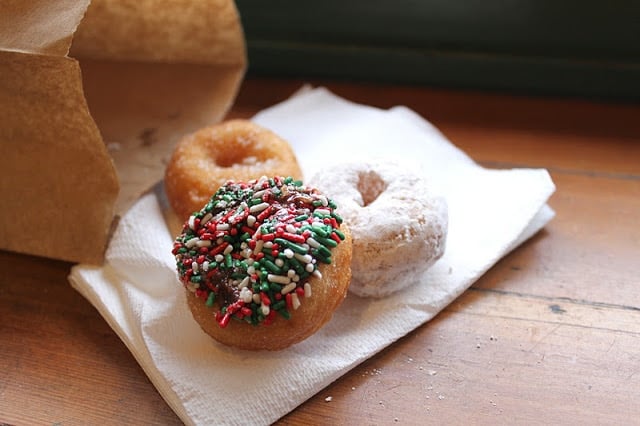 They offer three flavors; cinnamon sugar, powdered sugar, and chocolate glaze with sprinkles. I had no problem finishing half a dozen of these cute bite sized treats. They are the perfect snack to munch on while searching for your next meal.
I also went to the famous Top Pot Hand Forged Doughnuts where I tried as many donuts as my boyfriend would let me eat. They had a large selection of doughnuts– from blueberry cinnamon sugar to pumpkin glazed old fashioned and an interesting Ovaltine latte. I definitely left that place with a sugar high.
As a fan of Theo Chocolate, I had to make a detour to their factory in Fremont neighborhood of Seattle. It is a necessary stop for any chocolate connoisseur. I have never been inside a real chocolate factory and been privy to unlimited chocolate tastings. It kind of felt like I won a golden ticket and met Willy Wonky.
The tour began with an explanation of the company's name, Theo, which comes from the Greek name of the cacao tree- Theobroma Cacao. I learned so much from their factory tour, including why dogs cannot eat chocolate (theobromine poisoning). The tour guides and every one working at the retail store are very knowledgeable in chocolate. From the history of chocolate to the process of turning cocoa beans into chocolate bars, they can answer all of your questions.
Theo Chocolate is among a very small group of bean-to-bar chocolate makers. I definitely suggest trying out their chocolates. Their products range from the classy single origin bean chocolate bars to seasonal varieties like dark chocolate nutcracker toffee and ghost chili infused chocolate.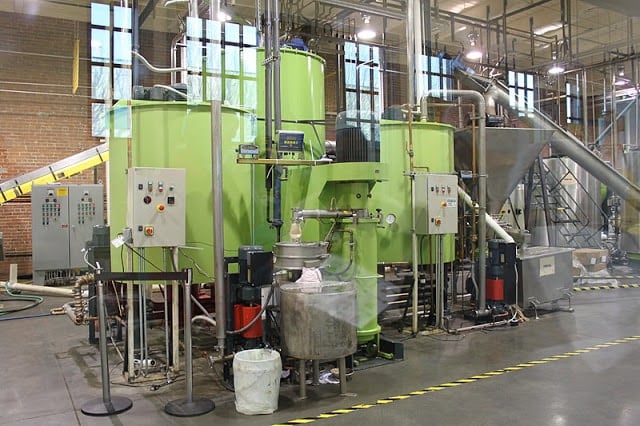 I left the Theo Chocolate Factory with over two pounds of small batch artisan chocolates. As if I didn't have enough sweets in Seattle, this week is dedicated to prepping for all the cookies, macarons, and cakes I have to make by Christmas eve. I can totally get the job done with chocolate and coffee breaks.