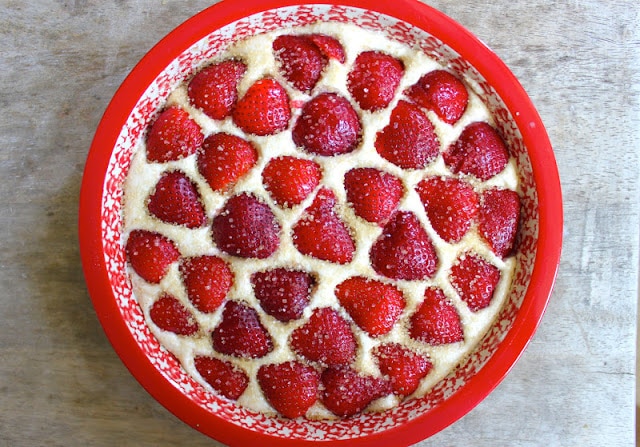 As a child did you read Alexander and the Terrible, Horrible, No Good, Very Bad Day? That's the kind of day I had last week.
While I didn't wake up to find chewing gum in my hair like Alexander, it sure did feel like nothing was going right.
Even this beautiful strawberry almond cake I was so eager to put in the oven turned out not as pretty after baking.
I woke up early on this particular morning to finish up some laundry and soon found out the washing machine didn't want to drain out its water. I opened the washer door only to have my feet and fuzzy pink slippers drenched in soapy water. After the washer decides not to drain, my kitchen sink follows en suite. I guess the water pipes for the washer and sink are connected. I called my landlord about the problem and he promptly had it fixed. A big sigh of relief as I thought that was the end of my troubles.
I had planned for lunch with a friend at this new place I've been wanting to try. I had already scoped out the menu and knew what I wanted to order. I'm all ready to go and when I try to start my car…oh no. My car won't start. Completely helpless when it comes to cars, I had to call my brother to help me out. Luckily he was in one of his good moods and he set me up with a nearby car shop.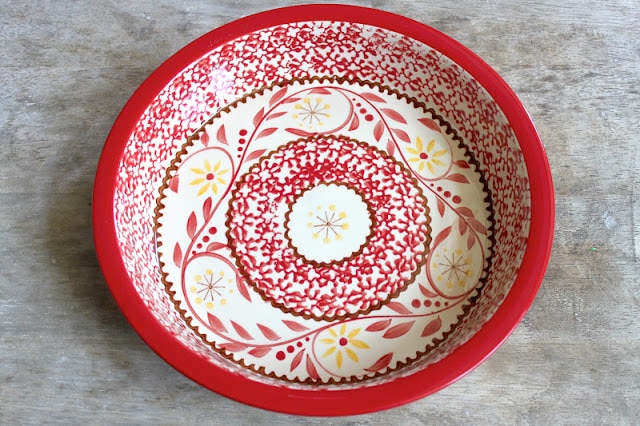 Two mishaps down, and its finally afternoon and I have time to bake me a cake and use this new awesome baking dish I bought last month. I've made this almond cake before and I wanted to jazz it up with some sweet strawberries I had left over. The batter tasted great. I arranged the sliced strawberries on top with some turbinado sugar, then put it in the oven. But sometime during the baking, the strawberries decided to hide underneath the batter, leaving only one strawberry peeking.
Of course I was upset that even my baking didn't work today. I didn't want to taste the cake because I was so frustrated. I left it on the kitchen counter to forget about it. An hour later, after I have calmed down and watched an episode of Game of Thrones, I return to the wrecked cake. I cut myself and slice and smiled.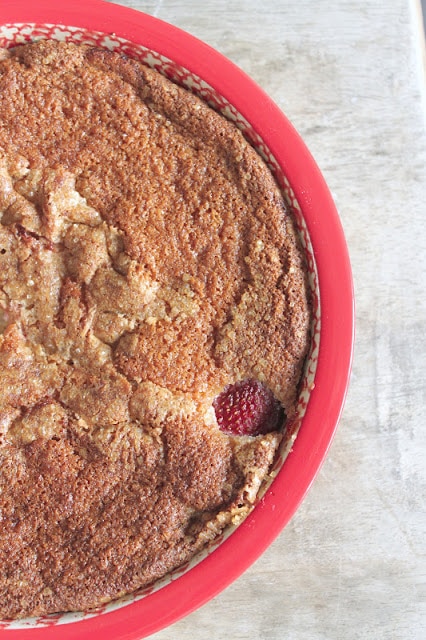 So that particular day obviously didn't turn out as I had hoped for. But, I did get my washing machine fixed, my car battery replaced, and I had a delicious cake to enjoy. Despite the little setbacks, when I look back on last week it wasn't that bad. Now that I've written it out, it doesn't sound like a terrible, horrible, no good, very bad day after all.
Strawberry Almond Cake
Ingredients
6

Tbsp

unsalted butter

room temp

¾

cup

granulated sugar

1

large egg

room temp

½

cup

whole milk

2

Tbsp

heavy cream

1

teaspoon

vanilla paste

1

cup

all-purpose flour

½

cup

almond flour

1

teaspoon

baking powder

1

teaspoon

baking soda

1

teaspoon

kosher salt

1

pint

strawberries

hulled and sliced in half

2

Tbsp

turbinado sugar
Instructions
Preheat oven to 350° F.  Butter 9" cake pan and set aside.

In the bowl of a stand mixer, cream together butter and sugar.  Add egg and vanilla paste.  Continue to beat until thoroughly incorporated.

In a measuring glass, mix together milk and cream.  Set aside.  In a bowl, whisk together flour, almond flour, baking powder, baking soda, and salt.

Add half of flour mixture to mixing bowl.  Mix slightly.  Add all of the milk-cream mixture, followed by remaining flour mixture.  Mix until combined.

Transfer batter to prepared cake pan.  Using an offset spatula, make sure the batter is evenly spread. Place strawberries cut side down on top of the batter.  Sprinkle with turbinado sugar.

Bake for 10 minutes at 350 degrees F.  Reduce to 325 degrees F and continue baking for another 45-50 minutes.  Let cool before slicing and serving.