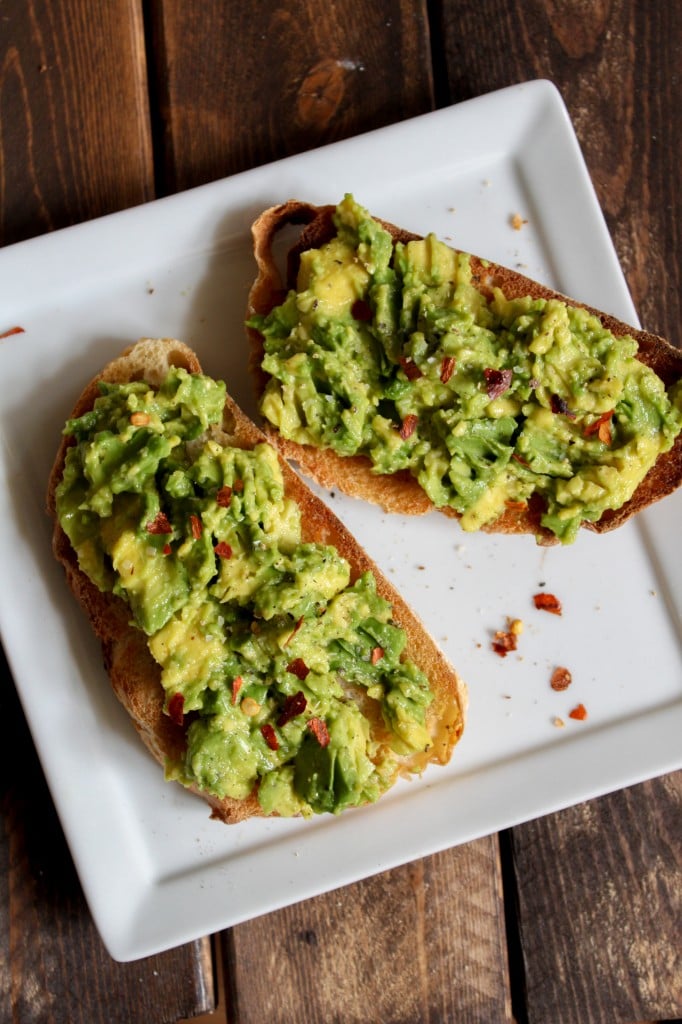 It is not my alarm clock that wakes me up in the morning.  It's usually my empty stomach telling my brain to wake up because I'm hungry.
During busy weekday mornings, I don't like to fuss too much in the kitchen creating something elaborate or time-consuming.  I want something handheld that I can eat while I watch the morning news before I head out.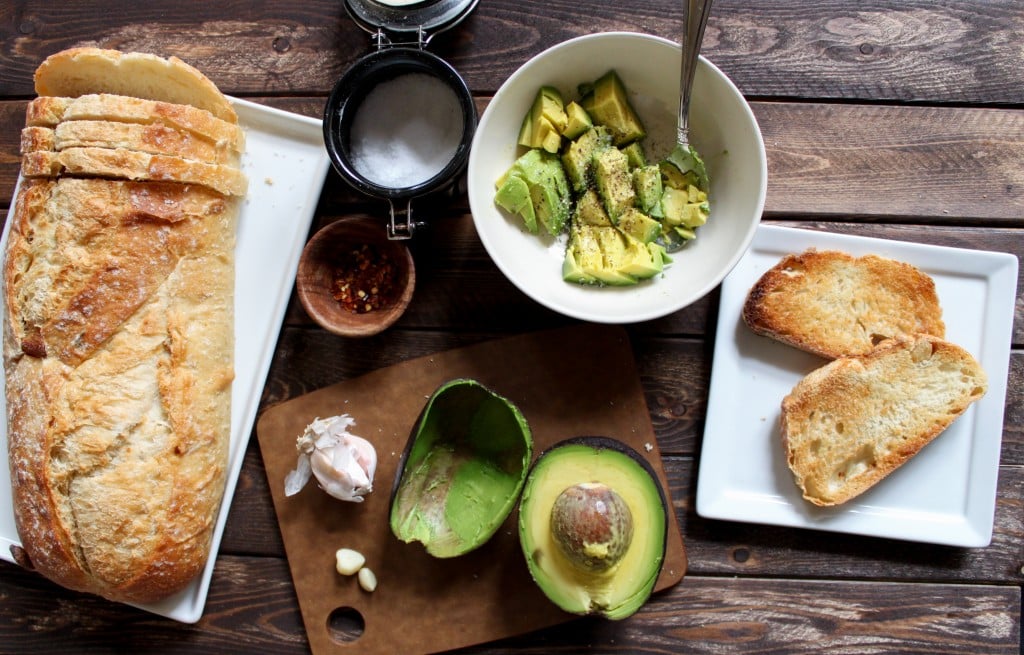 Avocado garlic toast is one of my favorite snacks/meals/foods.  It is so simple yet so tasty and satisfying.  You simply take a piece of toast, rub some fresh garlic on it, and top it with lightly smashed avocado.  I like to sprinkle a some red pepper flakes on top for a little heat.  To amp up the garlic flavor, I used a roasted garlic loaf.  Any crusty bread will do, even crackers work in a pinch.  Just be sure to brush your teeth after eating this, unless you want to taste garlic all day.
You can call this toast in the morning, a tartine (open face sandwich) for lunch, or a crostini to accompany your evening drinks.  It can be whatever you want it to be.
Simple things like this make me and my tummy happy.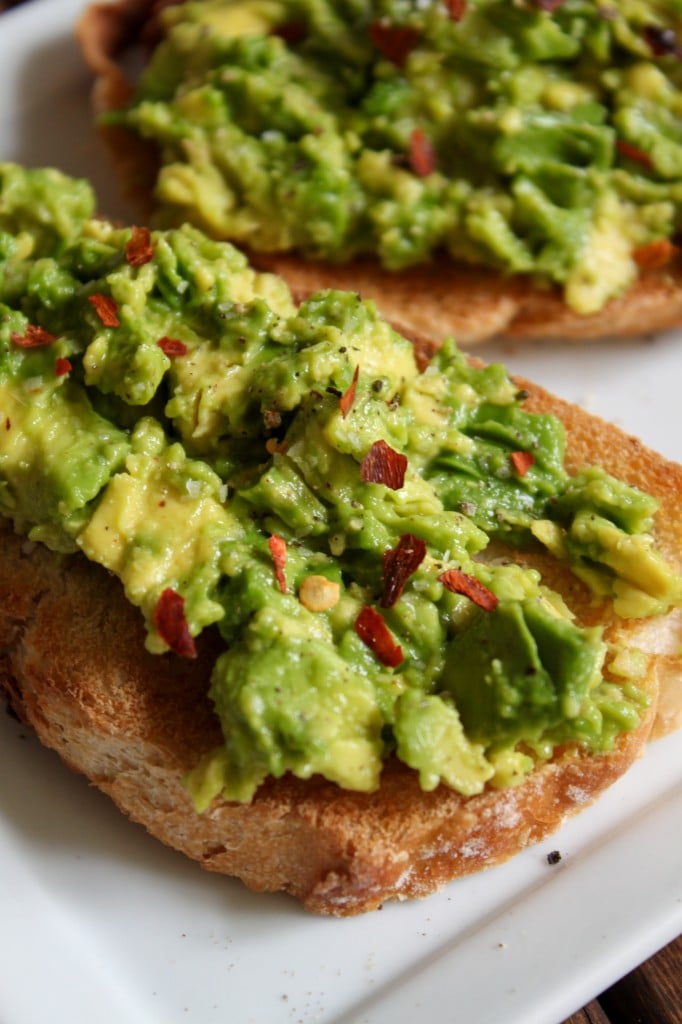 [cft format=0]