Flavored with malted milk powder, these Vanilla Malted Cookies tastes like a blast from the past!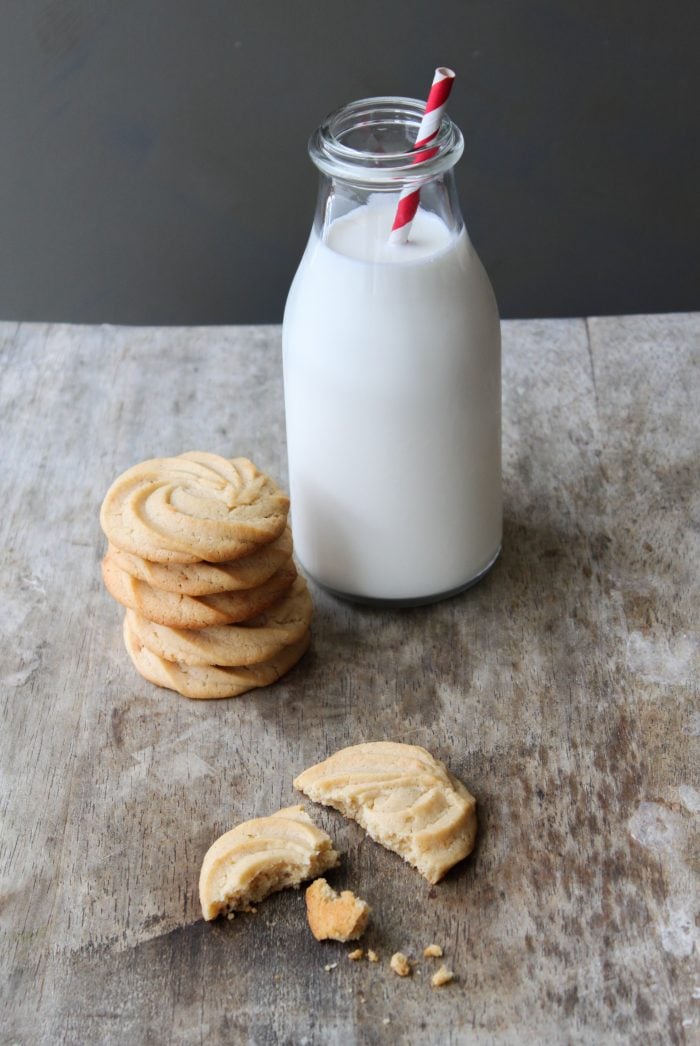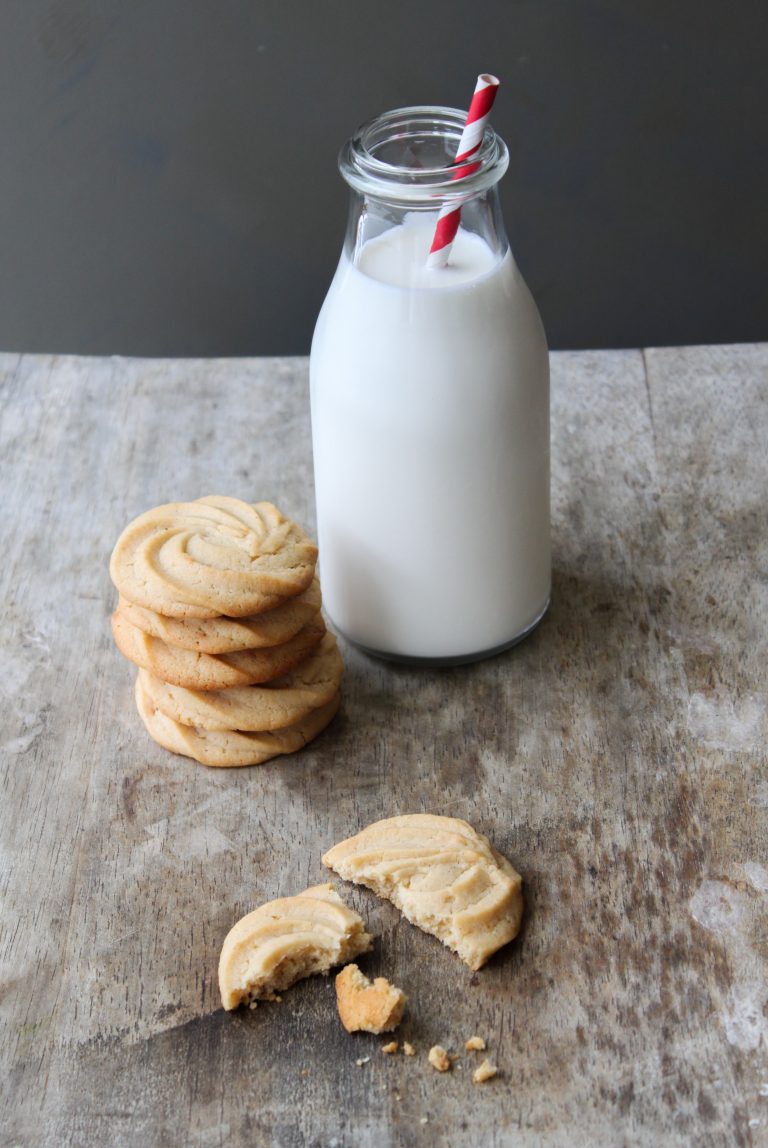 When is someone going to invent a time machine like the one in Back to the Future?  I'd really like to visit the 1950s.
I want to wear poodle skirts with cute cardigans, put my hair in a ponytail tied together with a ribbon, and sit at the counter of a soda fountain with a milkshake in hand.
I tend to be one that romanticizes the past.  It's hard to look back at certain times in history and not crave the simplicity of earlier times.
I know that the 1950s was not as perfect as it is depicted in popular shows like I Love Lucy and Leave it to Beaver.  In reality, the United States was on the verge of big change with the civil rights movements that would categorize much of the 60s.
However, this vanilla malted cookie reminds me of the youthful and innocent side of the 50s.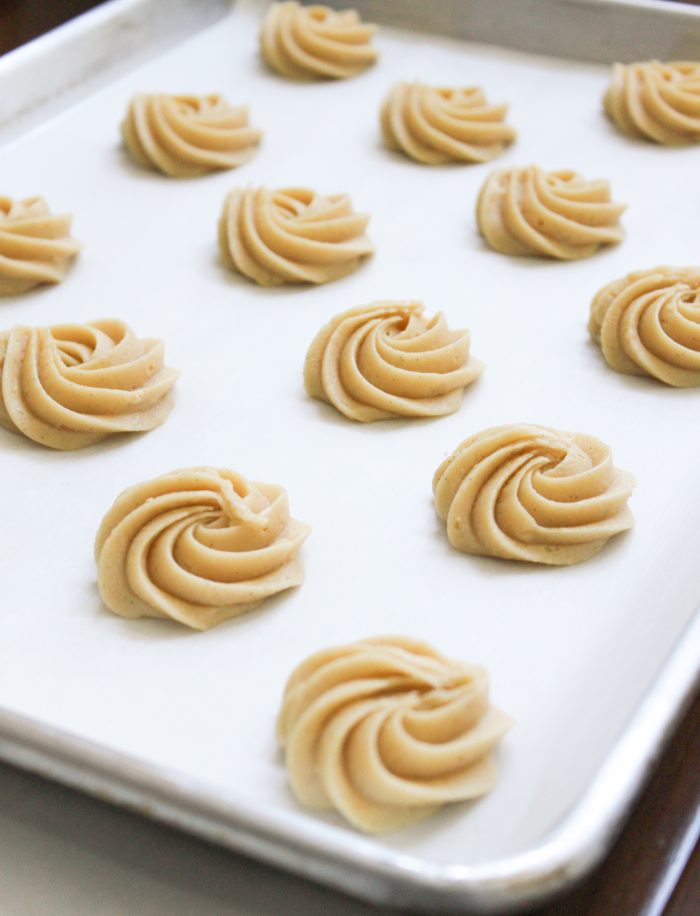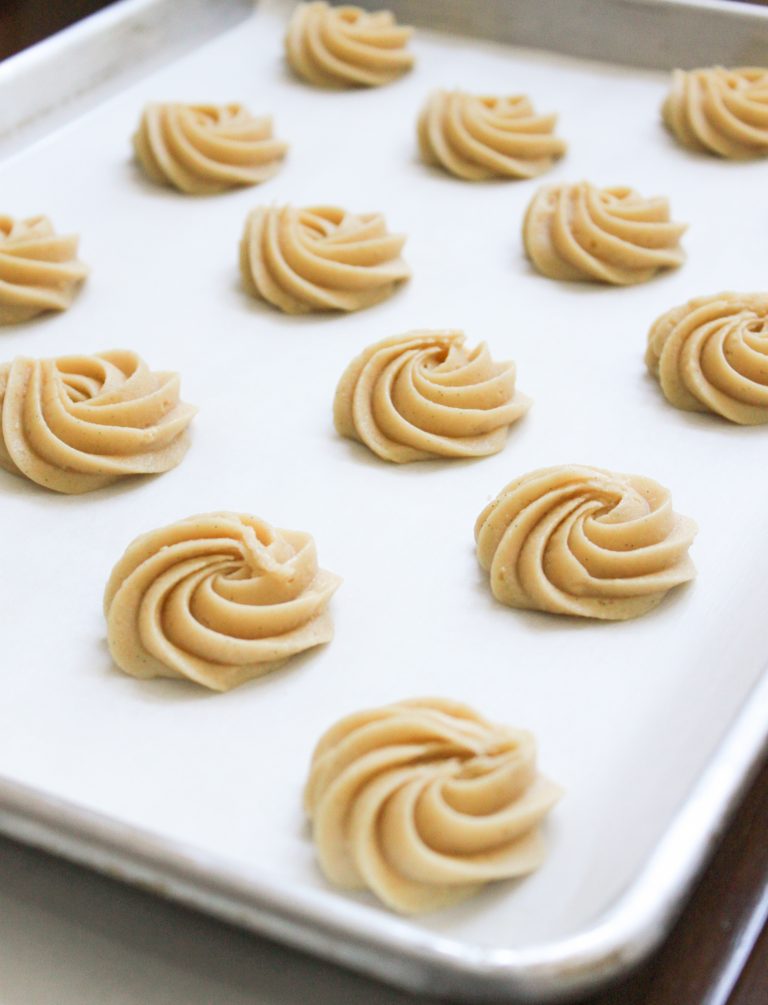 Vanilla Malted Cookies
I am pretty conservative when it comes to clothing, lifestyle, and general demeanor.  Maybe this is why I associate with the values and morals of the 1950s.
I welcome a time when women were ladies; when women's fashion was simple, classic, and elegant.  Although I don't approve of the strict gender roles that kept men in the workplace and women at home, I appreciate the importance that was placed on family.
Maybe life then would be viewed as boring and mundane by today's standards.  But sometimes I feel like we need a little simplicity and predictability.
These vanilla malted cookies remind me of that.  They take me back to a place where soda fountains, drive-in theaters, and milkmen still thrived.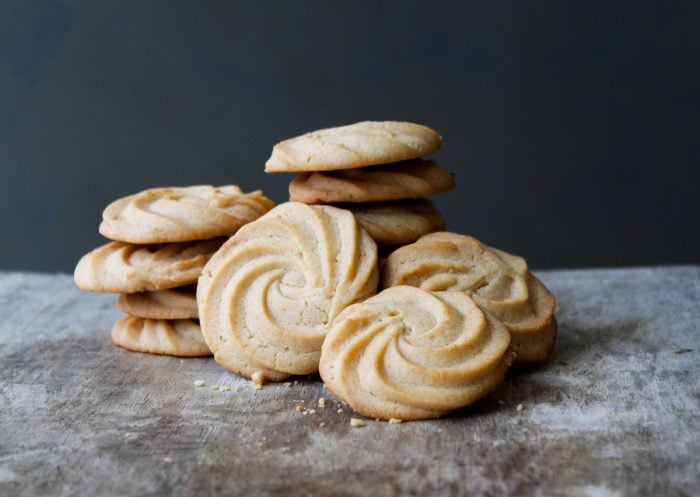 These are very simple, no fuss cookies.  It may look plain and boring on the outside, but its one tasty and addicting cookie.
Not so secret cookie ingredients:
The use of cream cheese in the batter gives the cookie a full and rounded flavor.
Plus the additional of malt powder gives this cookie the dessert equivalent of the umami taste in savory foods.  You can't put your finger on it, but it leaves you craving more.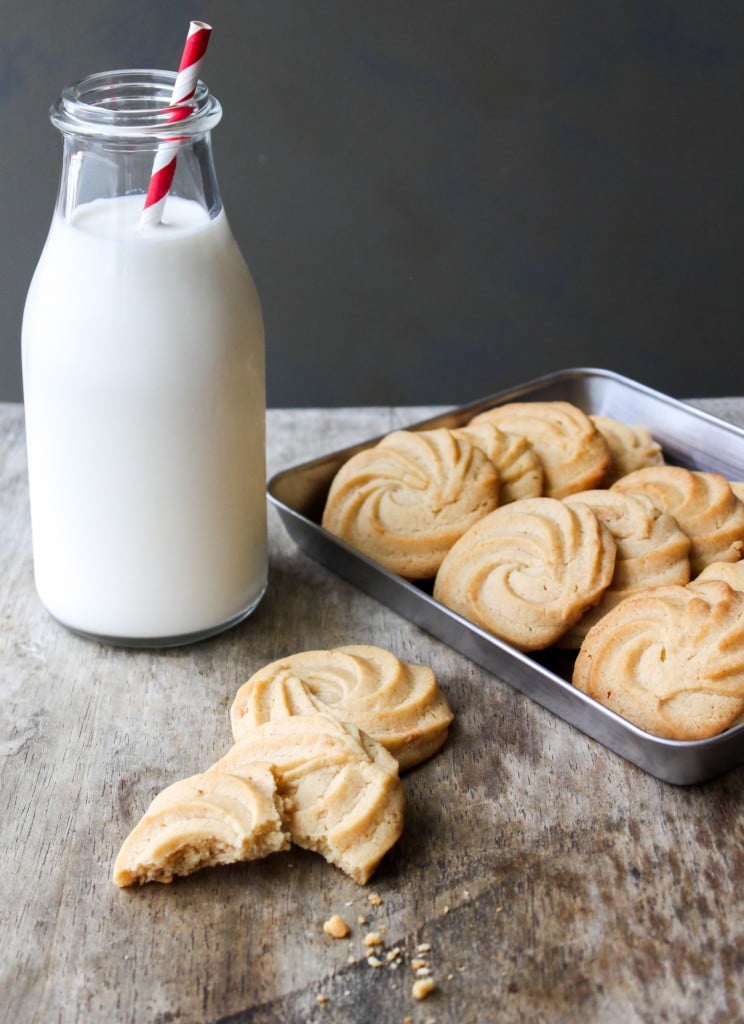 I totally love these new milk jars I recently purchased, along with the super cute paper straws.
Are there any parts of the United States that still have milkmen that make their early morning deliveries of milk, eggs and other dairy products?  I would definitely sign up for that service.
Milk tastes better when stored in glass containers.  And of course, milk is best served with a handful of these vanilla malted cookies.
Vanilla Malted Cookies
Yield: about 3 dozen cookies
Ingredients
2 1/2

cups

all-purpose flour

1

cup

malted milk powder

1

teaspoon

baking powder

1

teaspoon

fine sea salt

1

cup

unsalted butter, room temperature

4

oz

cream cheese, room temperature

1

cup

granulated sugar

1

Tablespoon

vanilla bean paste

1

large

egg
Instructions
Preheat oven to 350 degrees F. In a medium bowl, whisk together flour, milk powder, baking powder and salt. Set aside.

in the bowl of a stand mixer fitted with a paddle attachment, beat together butter and cream cheese until smooth. Slowly add in sugar. Mix until combined. Add vanilla paste and egg. Mix on medium speed until combined. Add flour mixture 1/2 cup at a time on low speed.

Transfer batter to a large piping bag fitted with a large star tip. Pipe rosettes (or strips, circles) onto parchment lined baking sheets. Space cookies at least 1-inch apart. Bake for 14 minutes, rotating sheet midway through baking. Bake until edges are lightly golden brown. Let cool in tray for a couple of minutes before transferring to wire rack to cool completely.