These vanilla malted cookies are flavored with cream cheese and malted milk powder. The cookies have crispy edges and chewy centers.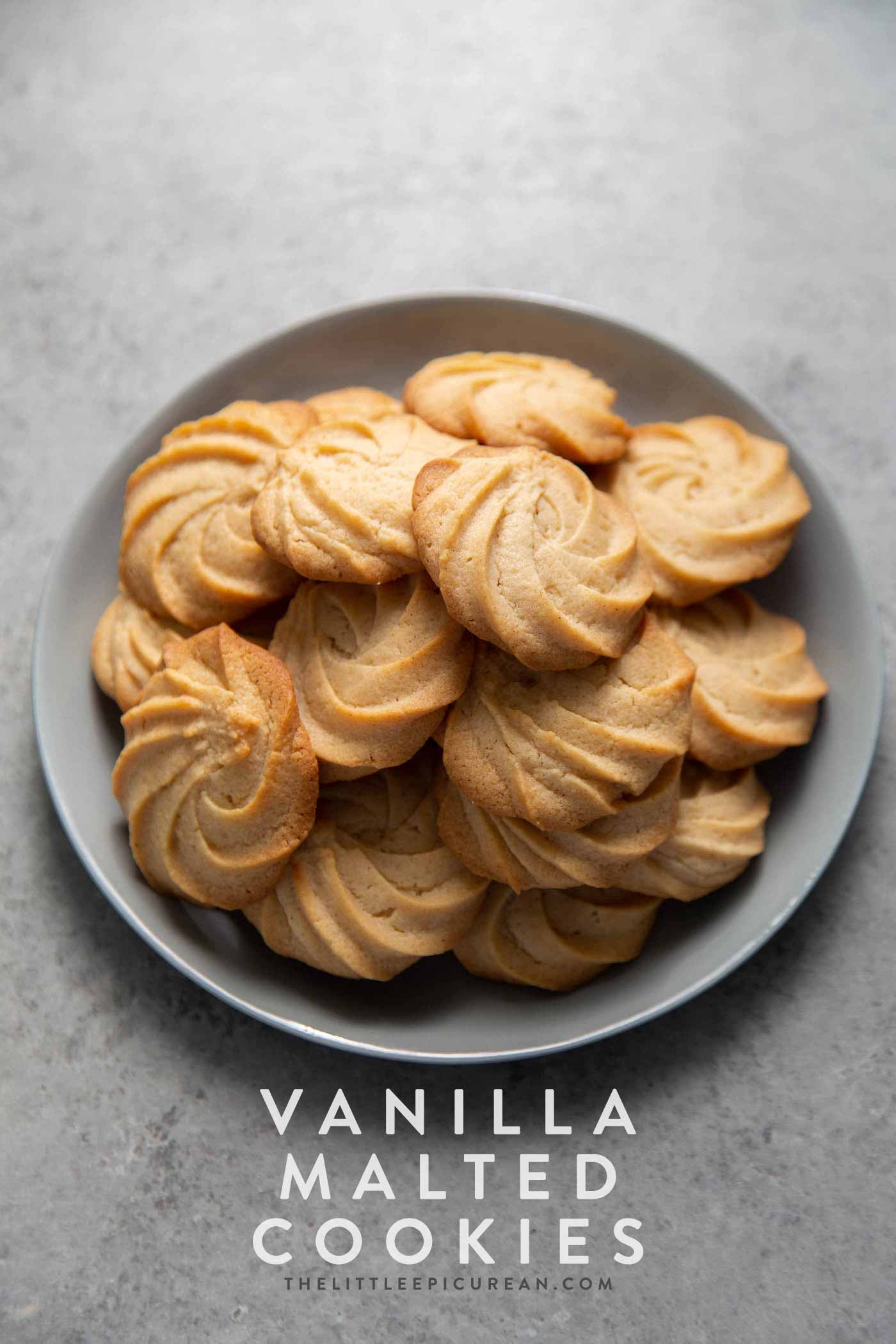 What is malted milk?
Malted milk is a powdered product made from malted barley, dry milk powder, and flour.
It is mixed into milkshakes, smoothies, and a variety of baked goods. It can also simply be mixed into a glass of milk to make malted milk.
Malt powder gives baked goods a certain zing. I call it the dessert equivalent of umami in savory foods. You can't put your finger on the exact flavor, but it leaves you craving more.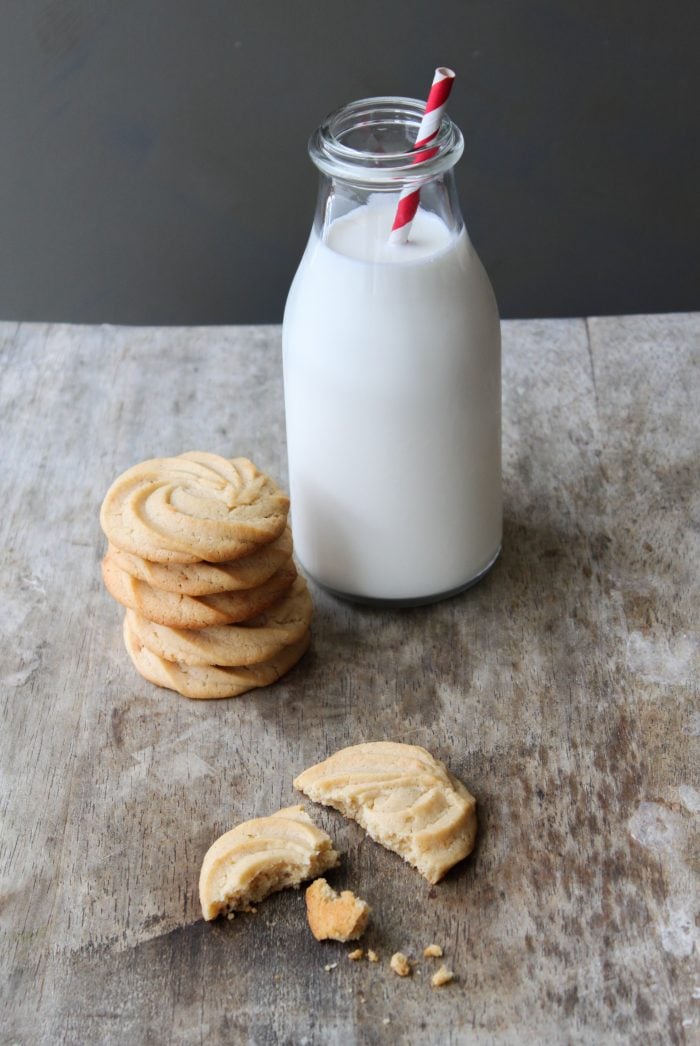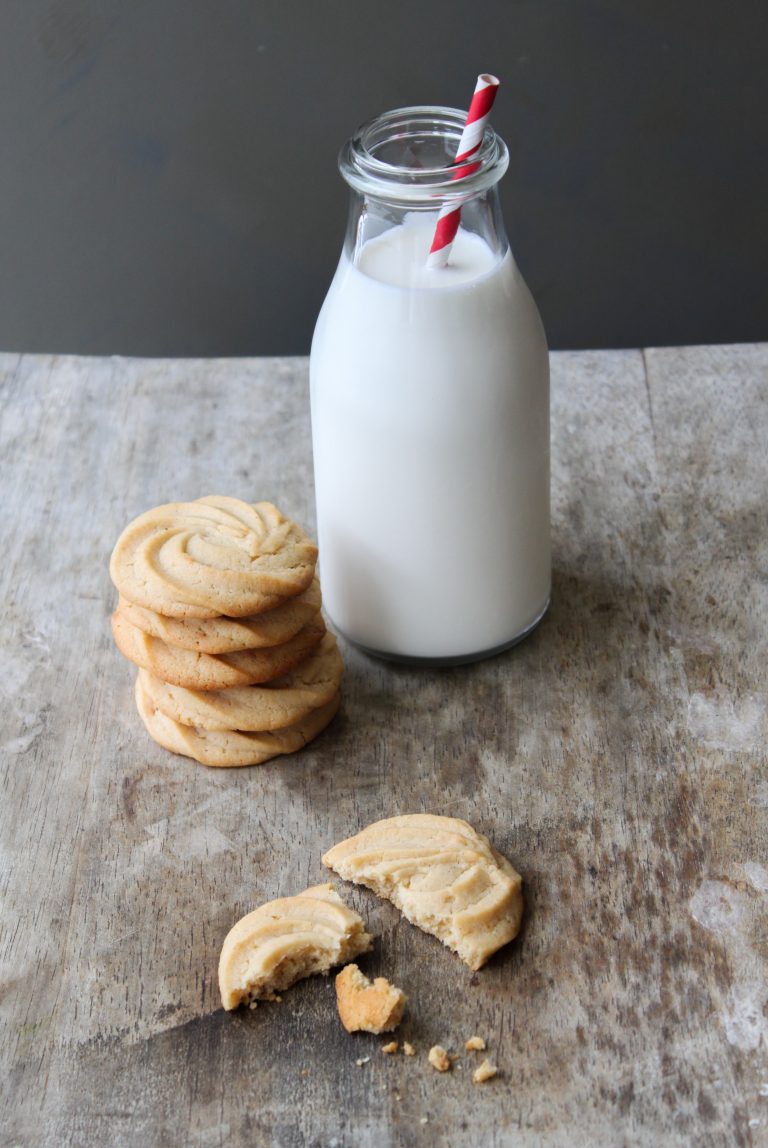 Malted Milk Cookies
These are very simple, no fuss cookies. While they may look plain on the outside, they're one tasty and addicting little treat.
They remain fresh in an airtight container for up to 5 days. This makes them perfect for holiday cookie gift boxes!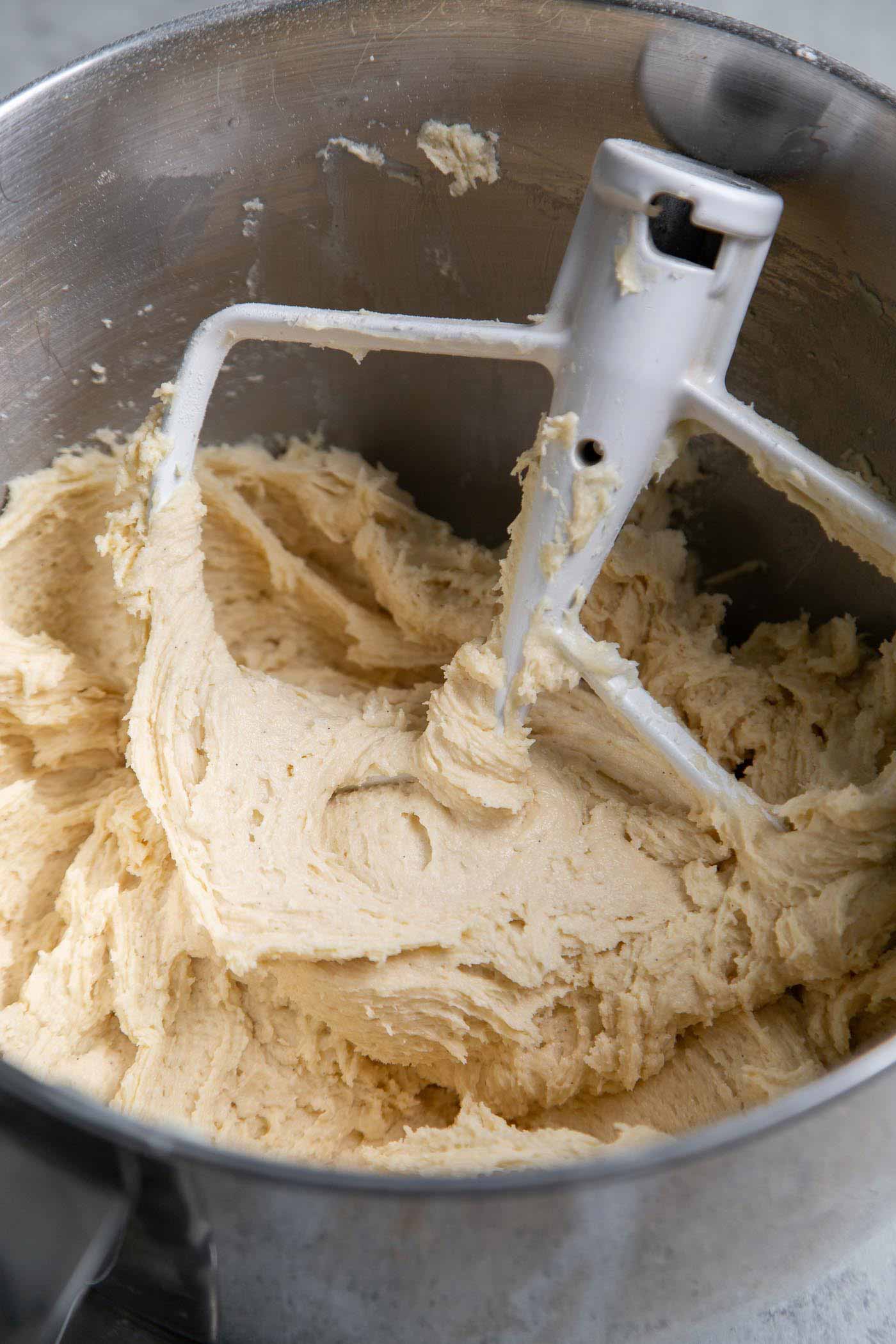 All the recipe ingredients are beat together in a stand mixer. You may also use an electric hand mixer.
I don't suggest mixing this dough together by hand. The dough is a bit stiff.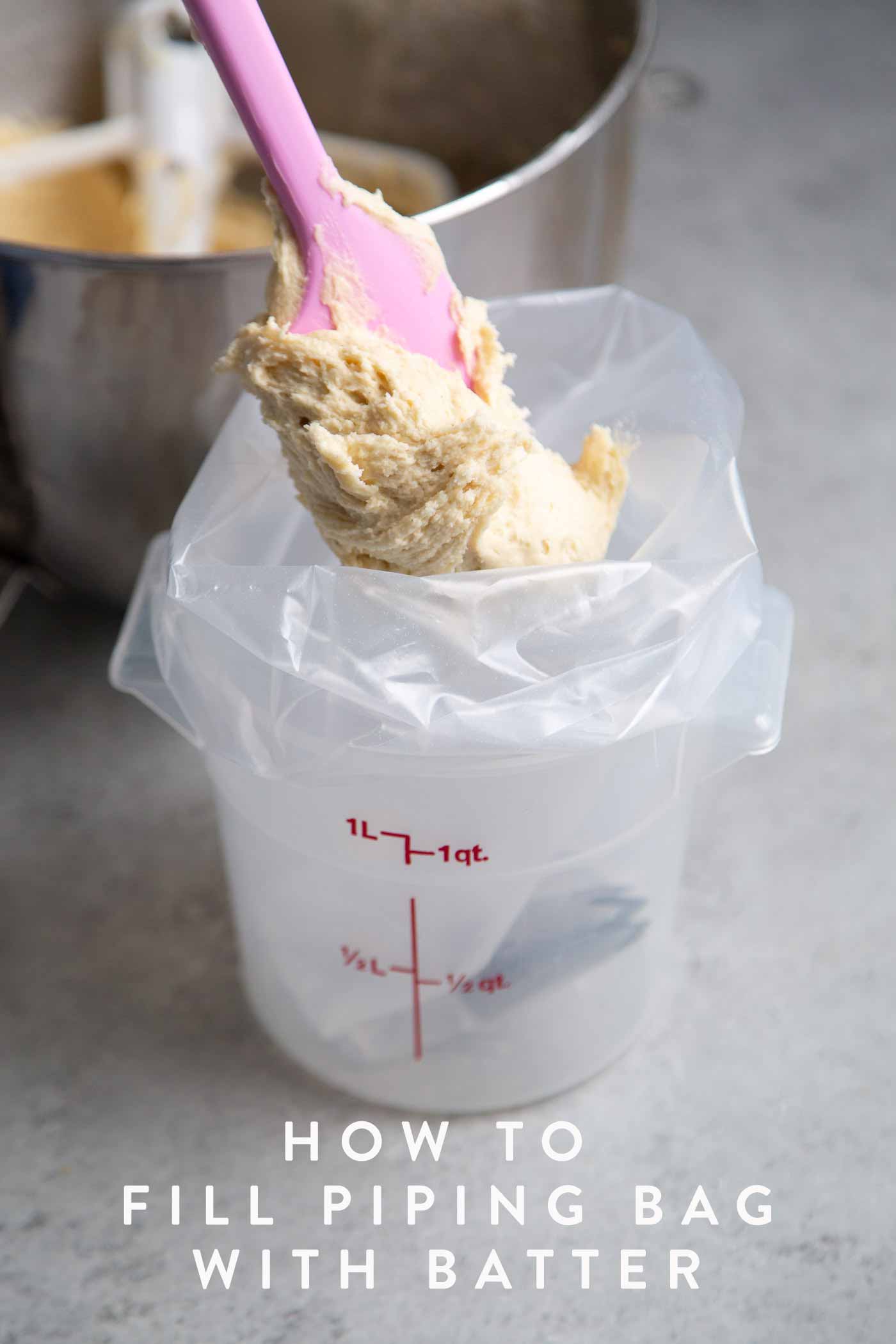 How to Fill Pastry Bag with Batter
To make filling piping bags (or pastry bags) easier, gather the following items:
pastry bag
piping tip
scissors
tall deli container, drinking glass, or something similar
Start by inserting piping tip down into pastry bag. Use the scissors to snip off the bottom of the pastry bag, exposing half of the piping tip.
Fold the top of piping bag down over a tall deli container (as shown in the photo above). Alternatively, use a tall drinking glass or cup the piping bag in your hand.
Transfer cookie batter into the piping bag using a sturdy spatula. Use sides of the deli container to help scrape the cookie batter off the spatula.
Fill the piping bag only half to two-thirds full of batter. Overfilling will make the piping bag difficult to manage.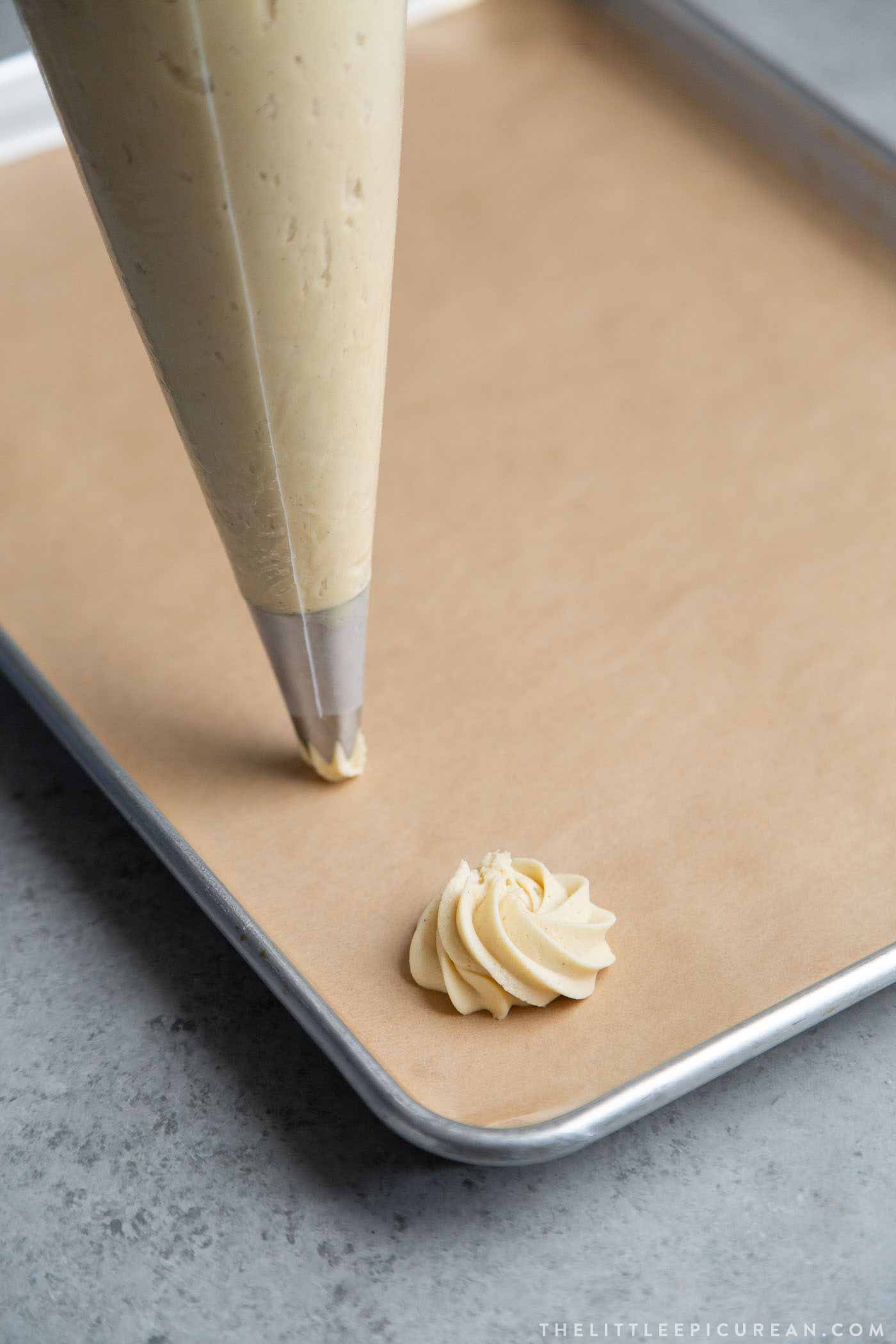 Once the piping bag is filled with cookie dough, you're ready to start piping!
Recommended piping tip and piping bag:
I use this large open star piping tip (ateco #826). It has a 1/2-inch opening. This piping tip is paired with an 18-inch piping bag. I recommend these disposable bags or this reusable decorating bag.
Note: The star piping is great size tip to have on hand. It can be used for making churros or cruller donuts.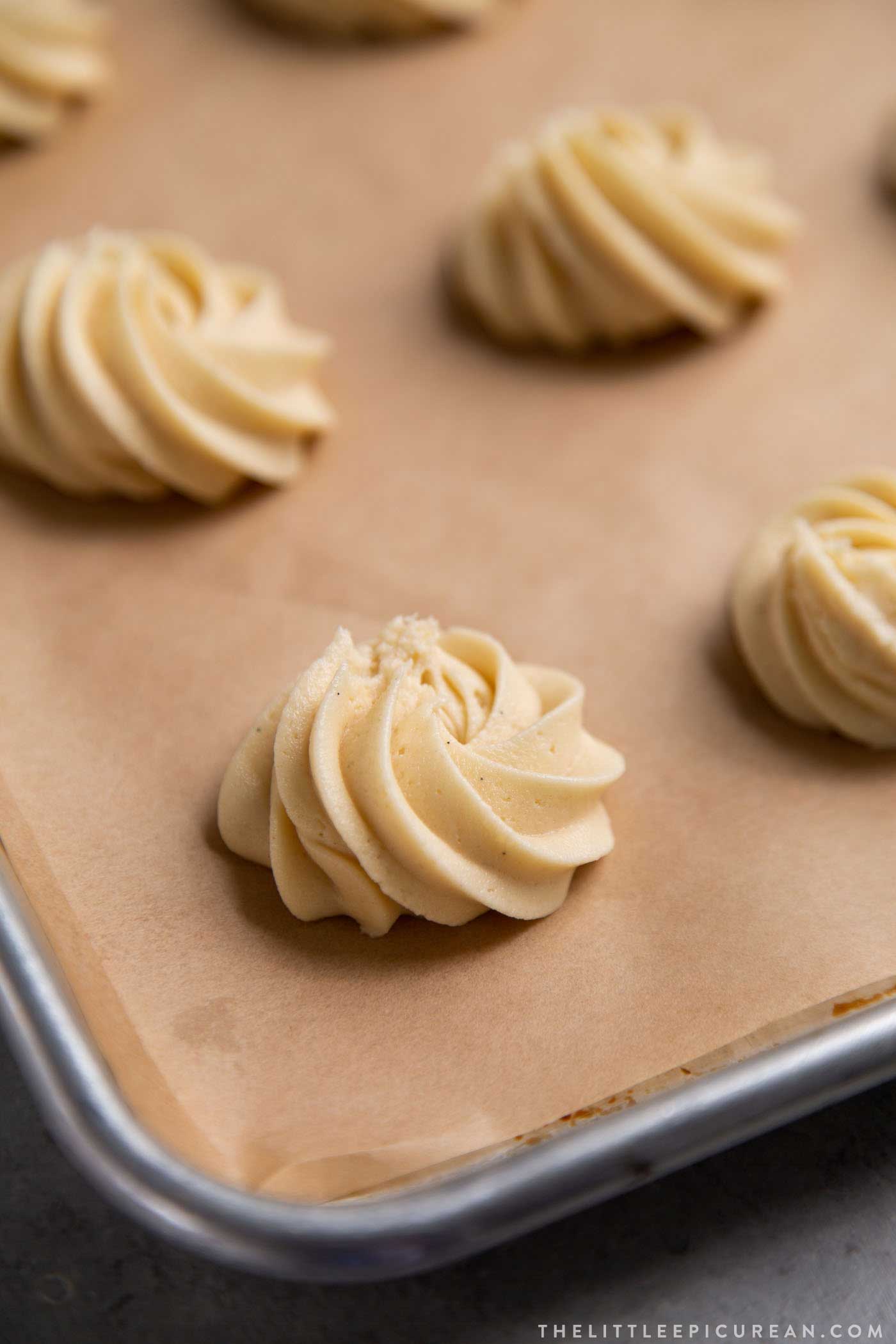 How to pipe cookie rosettes
Keep the piping bag in a vertical position. Hover piping tip a few centimeters off the parchment paper. Squeeze out a little batter until a star forms onto the parchment paper.
Using constant, continuous pressure, drag the piping tip in a circular motion, going around the initial star.
Let pressure go once you return to the original starting point of your rosette. Pull piping bag in the same direction of circle to quickly release dough and close off the rosette.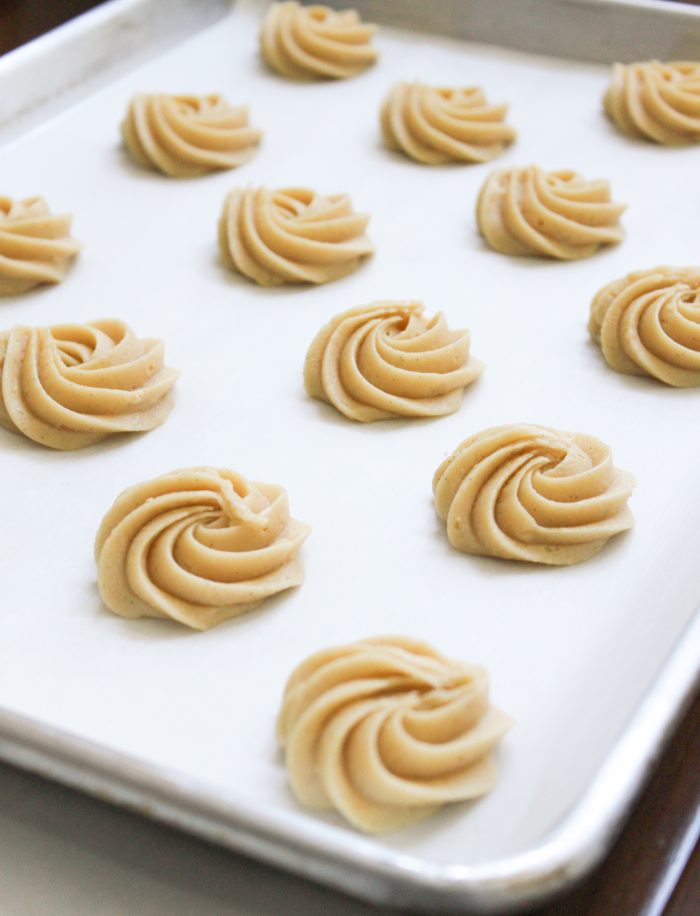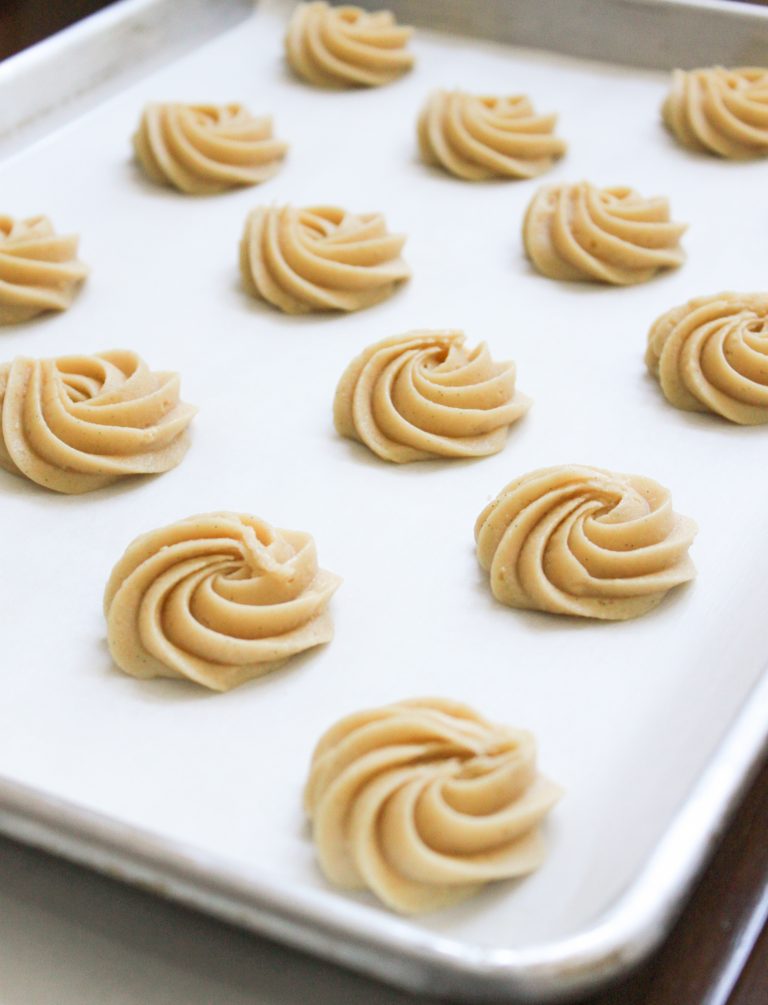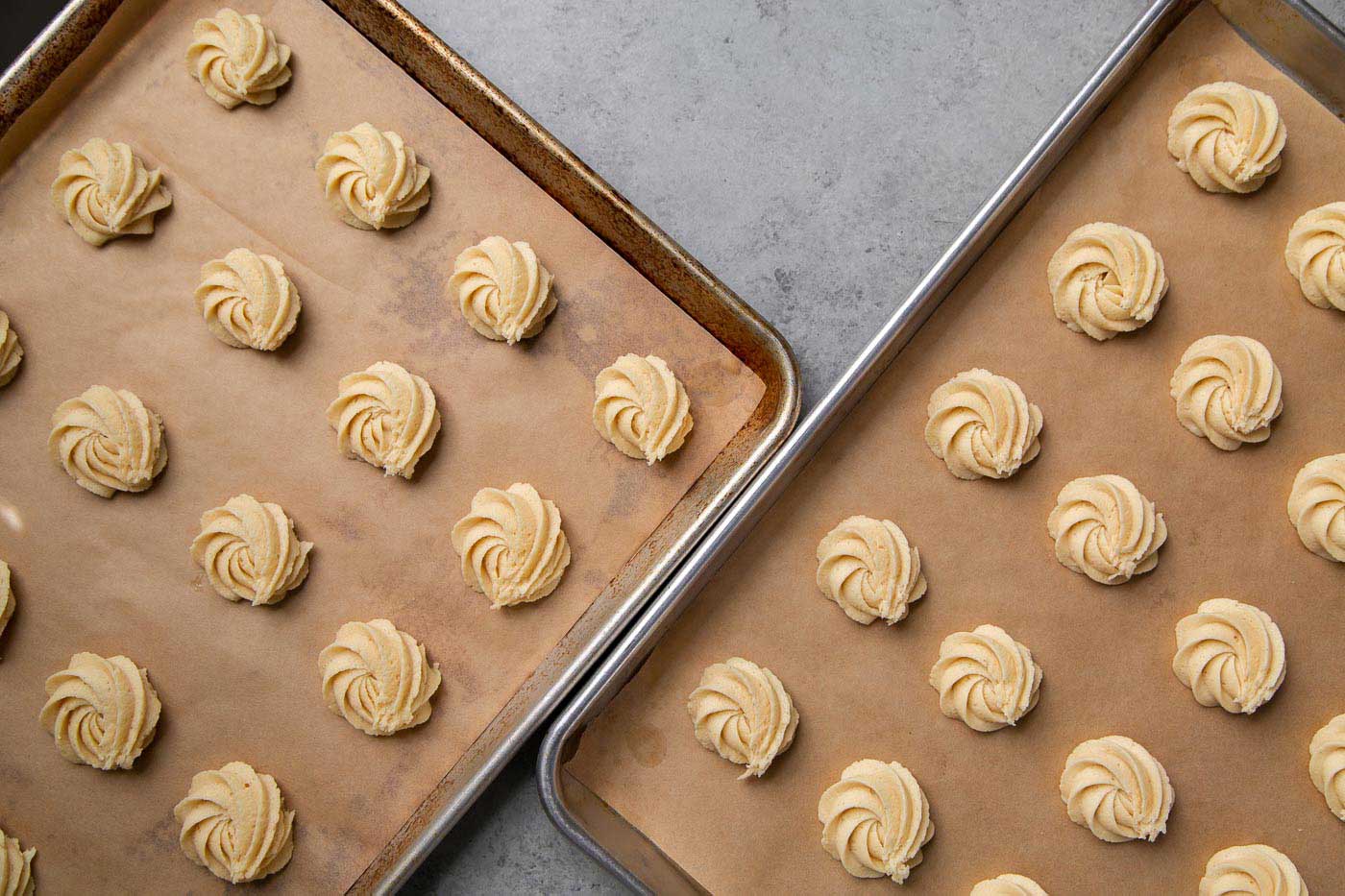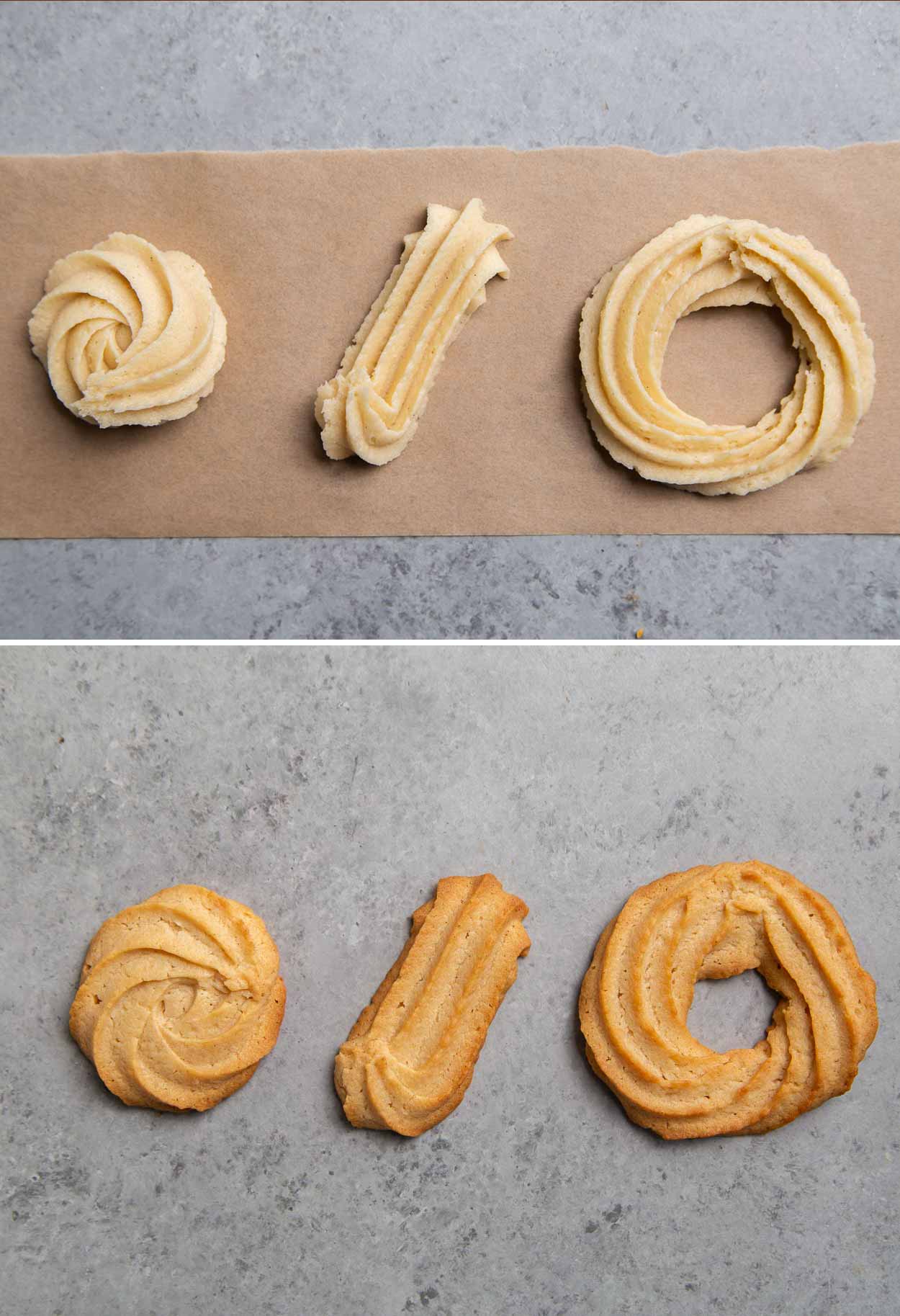 Other Piped Cookie Shape Options
Not a fan of rosettes? Pipe the cookie dough into easier shapes like strips and circles.
If you don't have a piping bag and piping tip, you may also use a cookie press to portion out the dough.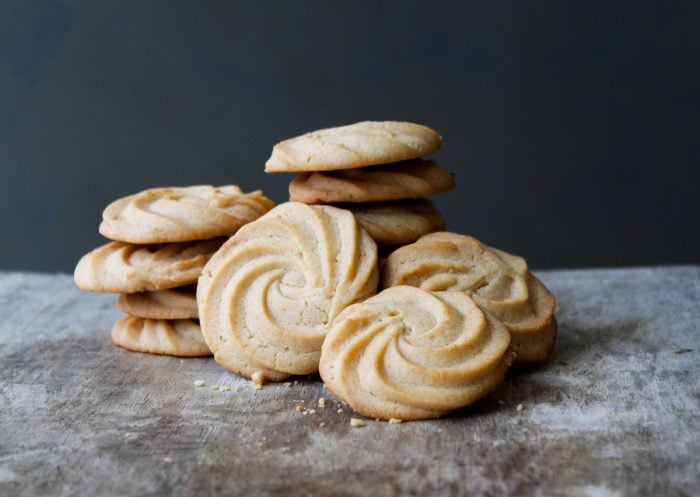 What other recipes use malted milk powder?
Ideal for parties and celebrations, this chocolate malt sheet cake is easy to make. The flavorful chocolate cake is topped with chocolate malt buttercream.
These birthday madeleines have a touch of malted milk which provide a nice, creamy flavor!
Three layers of vanilla malt cake studded with fresh berries and frosted with chocolate malt buttercream. This chocolate malt berry cake is rich yet balanced cake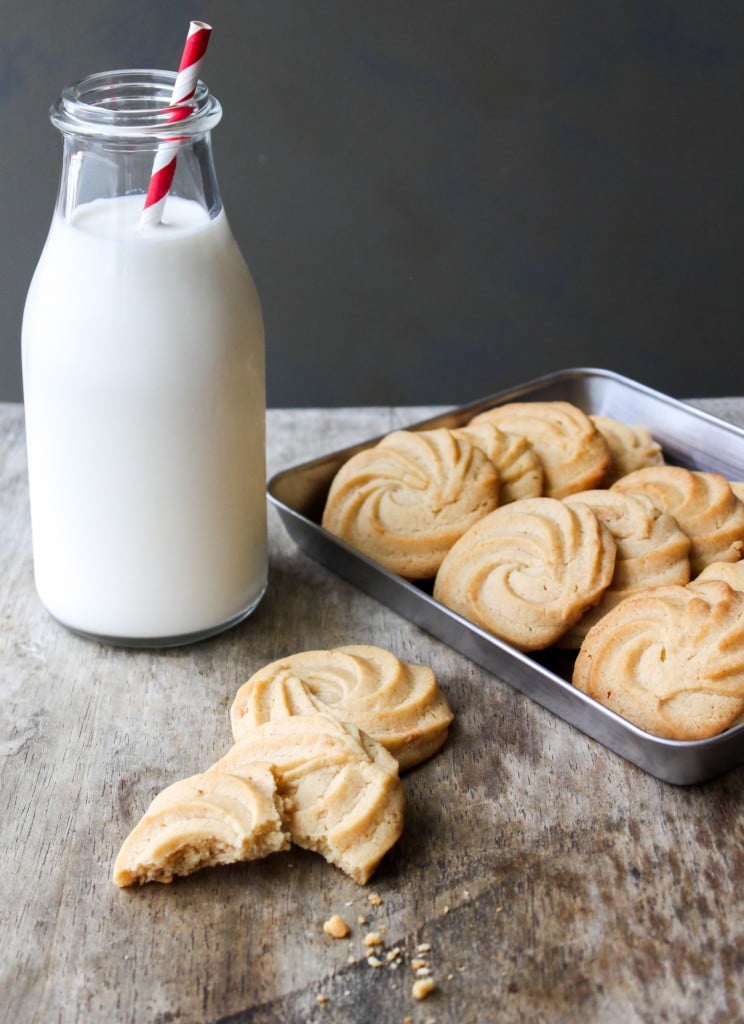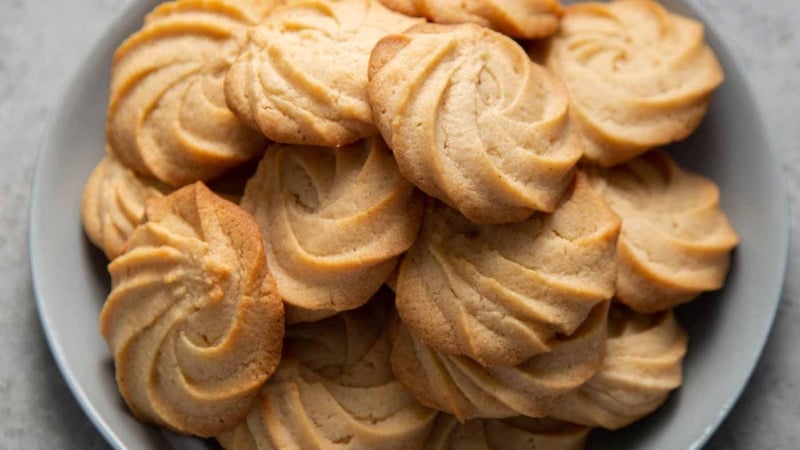 Vanilla Malted Cookies
These vanilla malted cookies are flavored with cream cheese and malted milk powder. The cookies have crispy edges and chewy centers. Yield: about 3 dozen cookies
Ingredients
2 ½

cups

all-purpose flour

1

cup

malted milk powder

1

teaspoon

baking powder

1

teaspoon

fine sea salt

1

cup

unsalted butter, room temperature

4

oz

cream cheese, room temperature

1

cup

granulated sugar

1

Tablespoon

vanilla bean paste

1

large

egg
Instructions
Preheat oven to 350°F. In a medium bowl, whisk together flour, milk powder, baking powder and salt. Set aside.

in the bowl of a stand mixer fitted with a paddle attachment, beat together butter and cream cheese until smooth. Slowly add in sugar. Mix until combined. Add vanilla paste and egg. Mix on medium speed until combined. Add flour mixture ½ cup at a time on low speed.

Transfer batter to a large piping bag fitted with a large star tip. Pipe rosettes (or strips, circles) onto parchment lined baking sheets. Space cookies at least 1-inch apart. Bake for 14 minutes, rotating sheet midway through baking. Bake until edges are lightly golden brown. Let cool in tray for a couple of minutes before transferring to wire rack to cool completely.