Root beer float bars are a fun and portable way to enjoy this classic soda and ice cream pairing.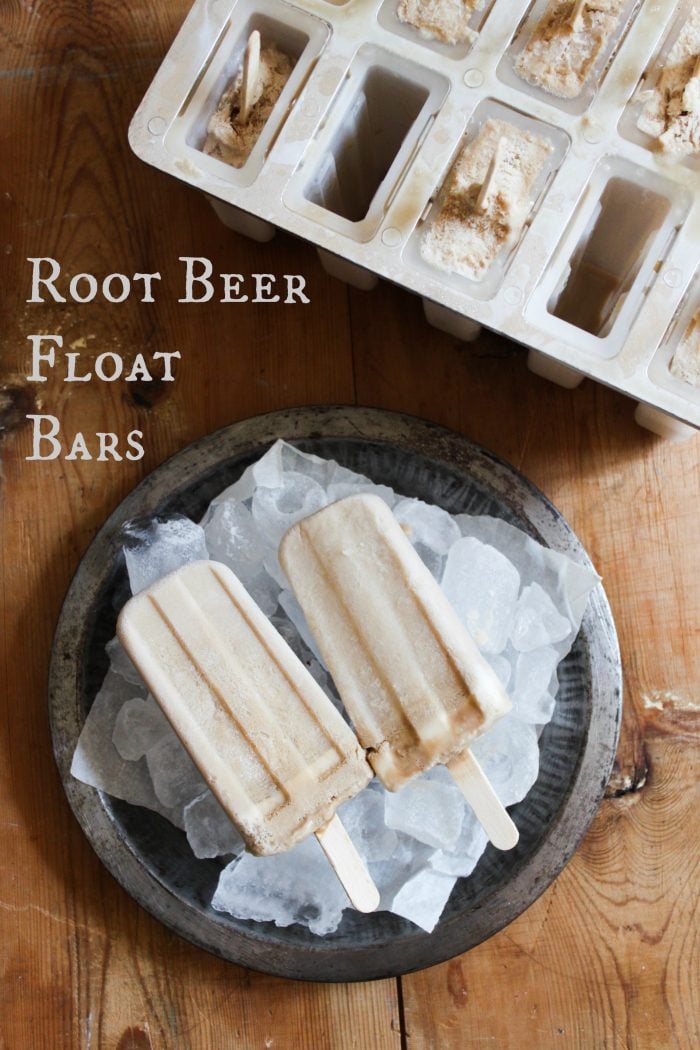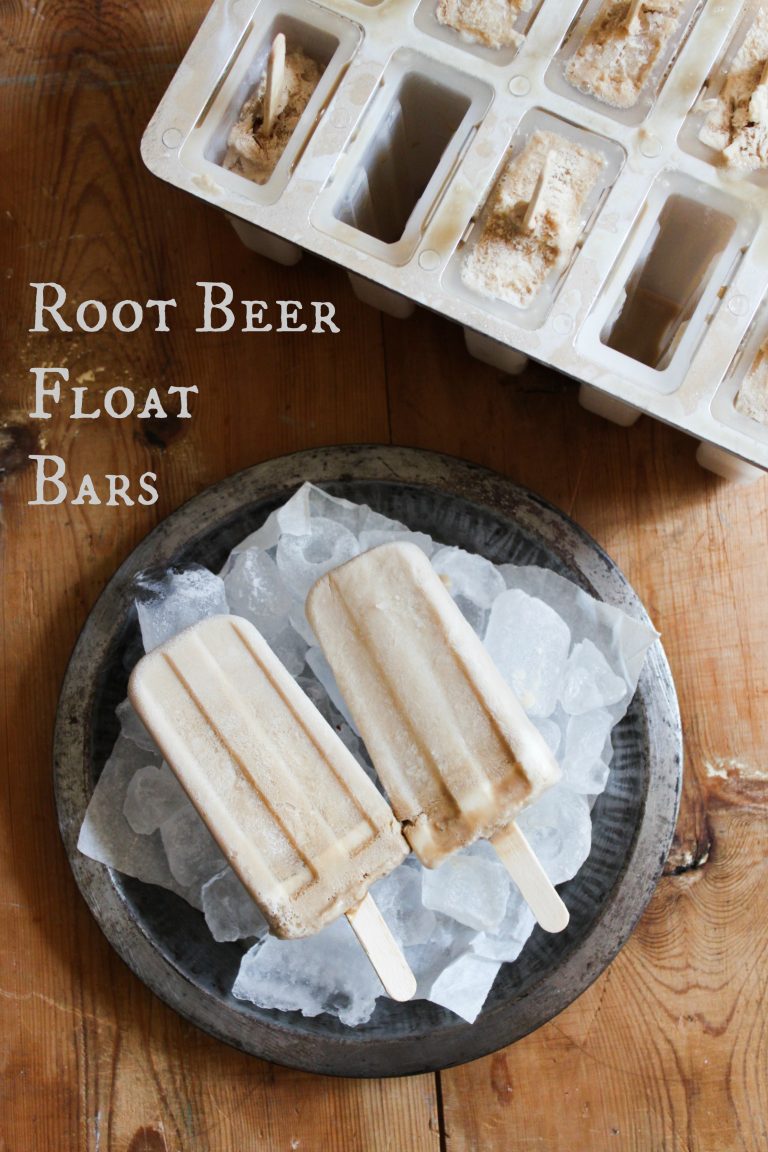 Homemade Root Beer Float Ice Cream Bars
Root beer floats were synonymous with summer vacation as a kid.  Sure, once in a while my parents would let me order it at diners and ice cream shops, but summer vacation meant I could eat all the root beer floats I wanted at home.
I can vividly recall watching my mom make me an ice cream float in our kitchen. I'd grow with excitement as I'd watch her pour the ice-cold root beer over the large scoops of vanilla bean ice cream.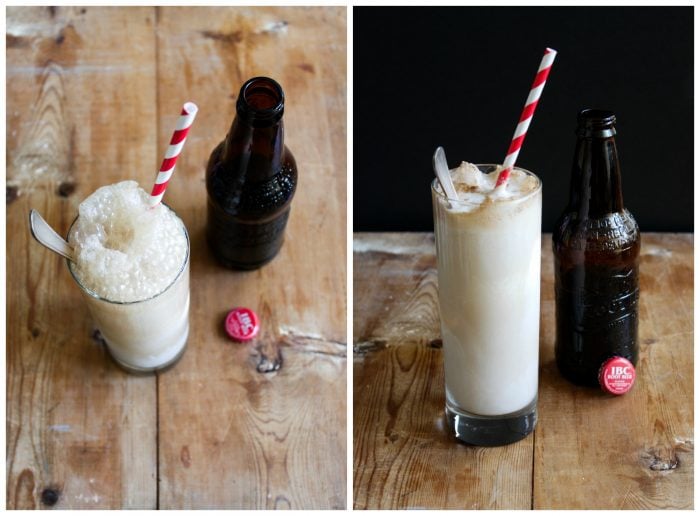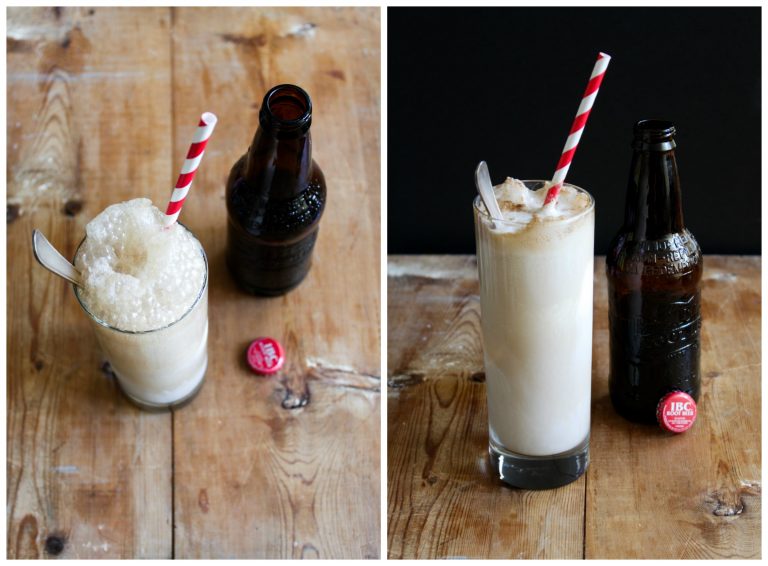 I would watch as the bubbles would reach the top of the glass. I'd immediately want to scoop off the foam mountain and stuff my face, but my mom would tell me to wait and be patient because she wasn't done pouring the soda.
Eventually the bubbles would subside and she'd add the remaining soda and I'd intensely watch as the bubbles once again made their way to the top.
I still love root beer floats.  Even though I've been eating them my entire life, I still get excited when I see it on menus.  
Although these days, I see root beer being used for other culinary applications– root beer bundt cake, root beer hard candies, root beer pulled pork.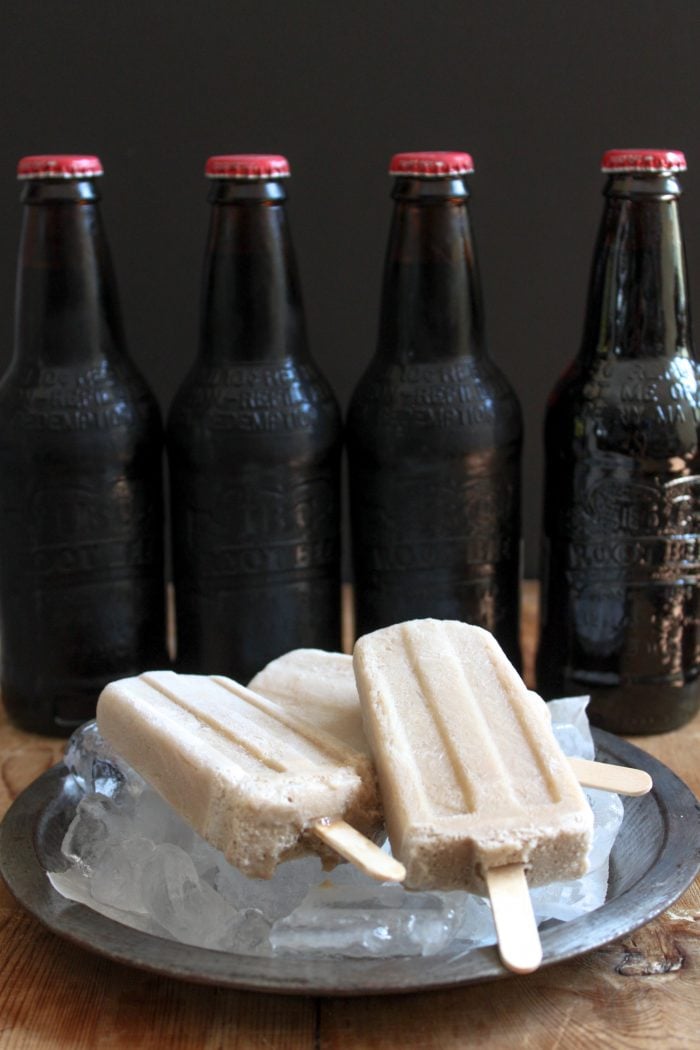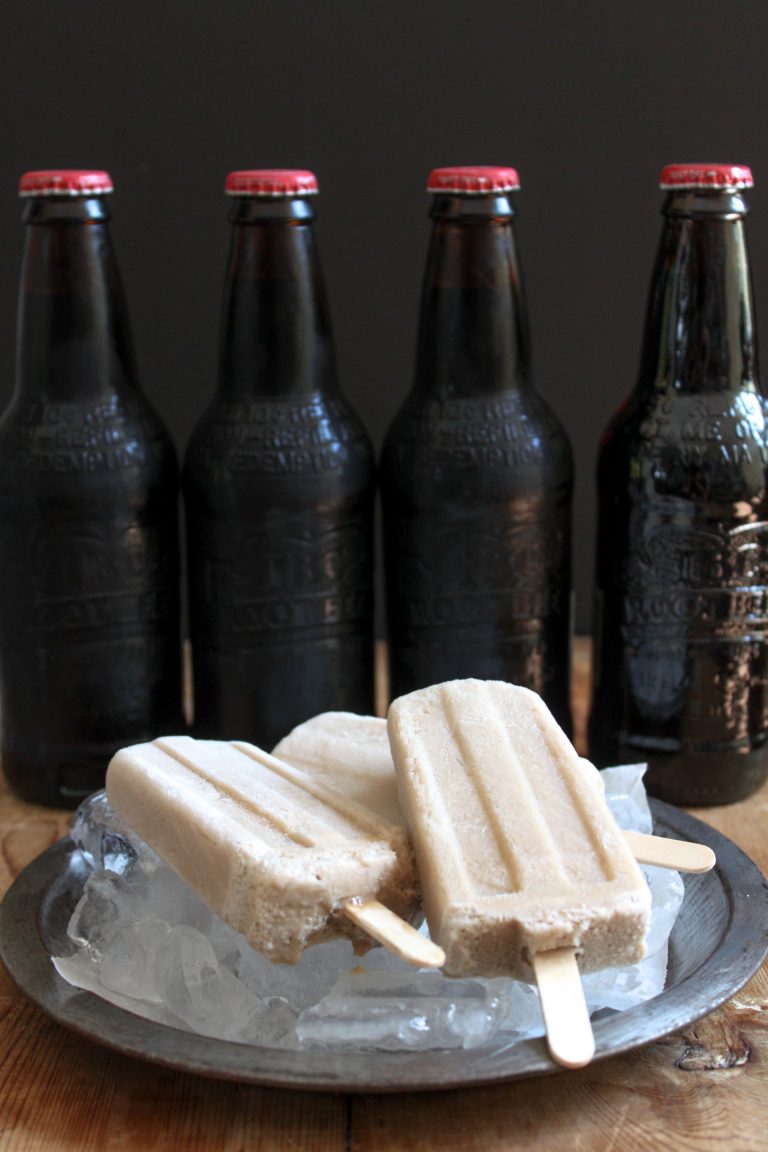 I'm pretty happy with this variation of my favorite treat. Root beer float bars are designed for summer because they are hand-held, portable, and require no dishwashing.
The mixture of soda and ice cream is one of the most refreshing and luxurious treats of summer.
Sometimes, root beer can be a little too much on its own. The creaminess and sweetness of the ice cream helps to create multiple layers of flavor. No matter where you get root beer floats, it's going to be delicious, but nothing beats making it at home.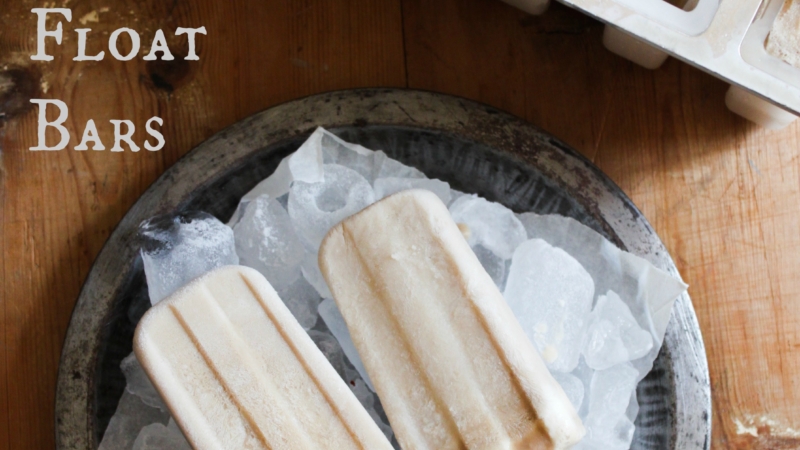 Root Beer Float Bats
Root beer float bars are a fun and portable way to enjoy this classic soda and ice cream pairing.Yield: makes 10 popsicles
Ingredients
half pint vanilla ice cream

12

oz

bottle root beer
Instructions
Gather popsicle mold and wooden popsicle sticks.

In a medium bowl, add half pint of vanilla ice cream (reserve a little bit for the mold if you want to get bites of ice cream). Add root beer to the bowl and fold to combine ice cream with root beer. No need to break the ice cream up, its ok and better if there are still chunks of ice cream.


Pour mixture into popsicle molds filling them halfway. If you reserved extra ice cream, spoon in small chunks and follow with remaining half of mixture.

Cover popsicle mold with foil and puncture hole to allow for wooden popsicle sticks. Place in freezer for at least 2 hours or until set. To unmold, dip mold in a bowl of warm water, or run warm water under bottom of mold.

Notes
Recommended Popsicle Molds: