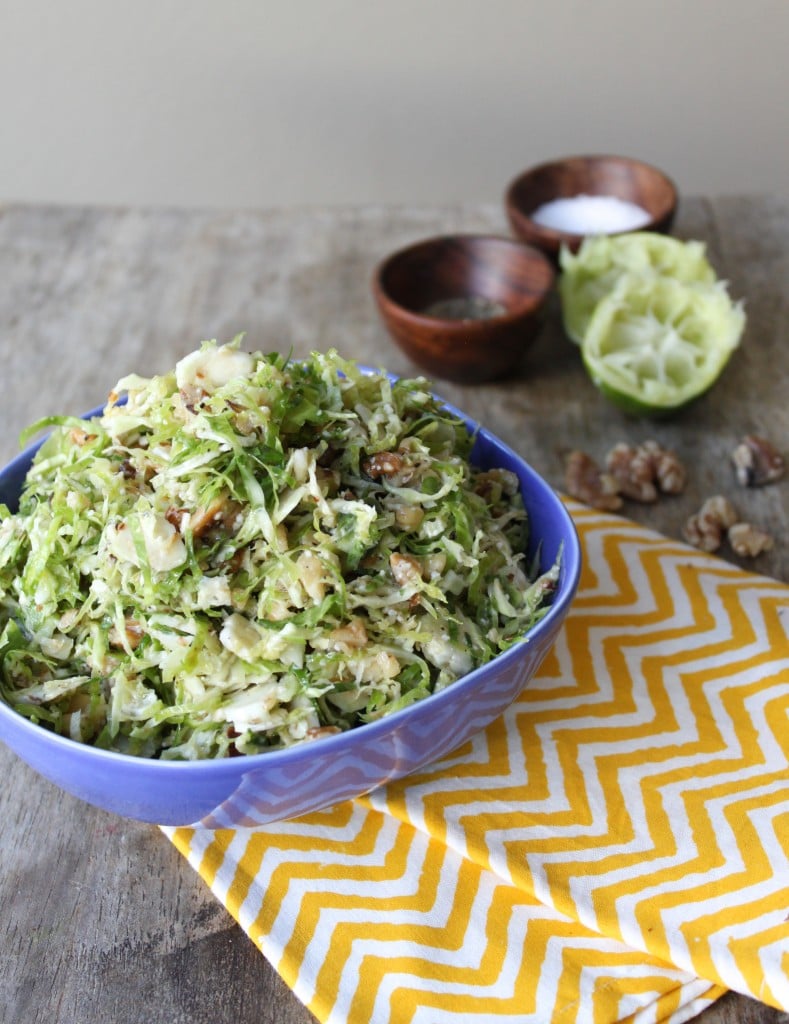 Brussels sprouts are like the nerdy kids in high school that get made fun of or are misunderstood.  But now its one of the cool kids after college into the real world.  It's hard to find a trendy restaurant or fine dining establishment that doesn't serve Brussels sprouts.
For awhile, especially in Los Angeles, roasted Brussels sprouts with bacon and Sriracha (hot sauce) was the "it" side dish.  I think the world has since moved on to kale, and is slowly trending towards another vegetable.  Regardless, I am very happy for the newfound popularity of once hated vegetables.  I have to come to really like Brussels sprouts (that was not always the case during my childhood years).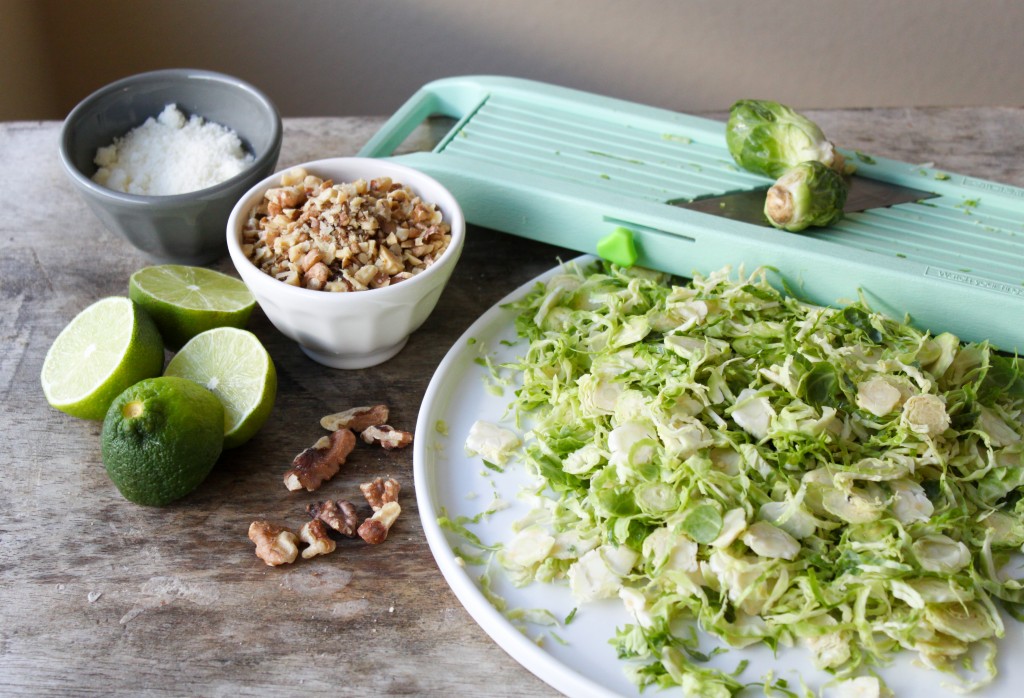 I used Pecorino Romano, a mild sheep's milk cheese.  It has a little funk, it's a little salty, and can be somewhat bold in flavor.  If it's not your thing, I suggest trying grated parmesan cheese.  I also used lightly toasted walnuts for a little crunch and added texture.  Pecans and hazelnuts would work well, too.  The original recipe calls for lemon juice, but I much prefer the vibrant quality of lime juice.
I like the refreshing quality of raw Brussels sprouts.  It doesn't have the bitterness associated often with cooked/boiled brussels sprouts.  This salad reminds me very much of a coleslaw.  This shaved Brussels sprouts salad makes you think of this vegetable in a new light.  Don't be afraid of raw vegetables.  They're good for you.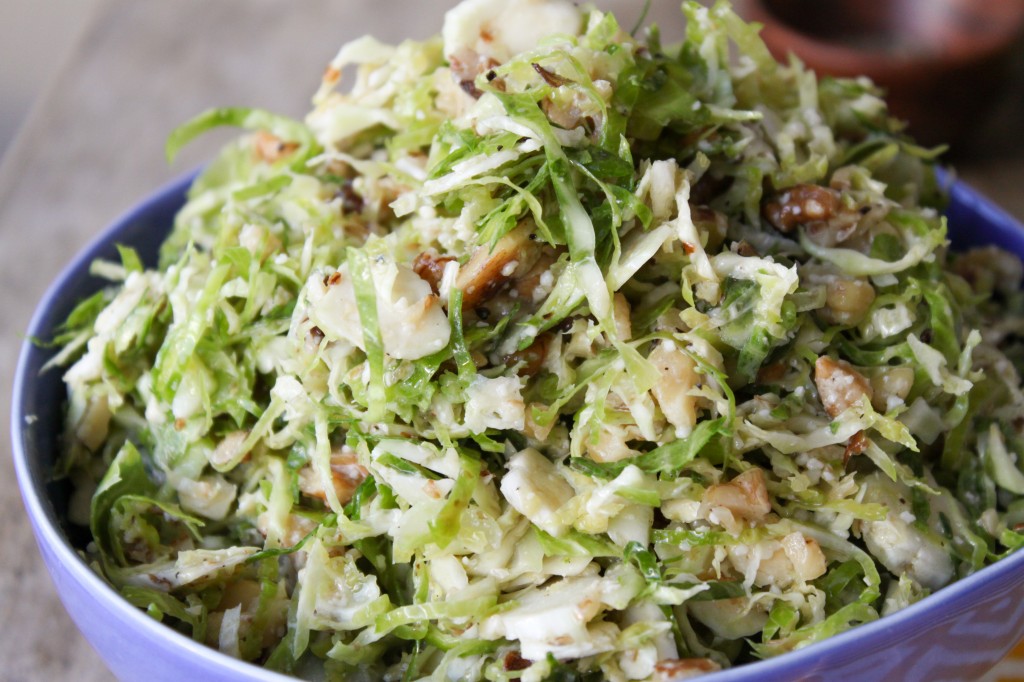 Shaved Brussels Sprouts Salad
Yield: 4-6 as a side dish
Ingredients
1

pound

Brussels sprouts, rinsed and pat dry

3/4

cup

walnuts, lightly toasted, roughly chopped

3

Tbsp

grated Pecorino Romano cheese, or more to taste

1/3

cup

extra-virgin olive oil

2

Tbsp

fresh lime juice

1

tsp

grated lime zest

freshly ground black pepper, to taste
Instructions
Use a mandoline or sharp knife to cut Brussels sprouts into a thin slices. Add to large bowl.

Lightly toast walnuts in 325 F degree oven for 5-7 minutes. Let cool before chopping. Add chopped walnuts to bowl of shaved brussels sprouts.

Add grated Pecorino Romano, olive oil, lime juice, and lime zest to bowl. Toss to combine.

Season with black pepper to taste. Serve immediately.

*If making dish ahead of time, add olive oil and lime juice before serving