Shaved brussels sprouts salad combines raw brussels sprouts with Pecorino Romano, toasted walnuts, olive oil, and fresh squeezed lime juice. This is a delicious unexpected combination is a wonderful side dish.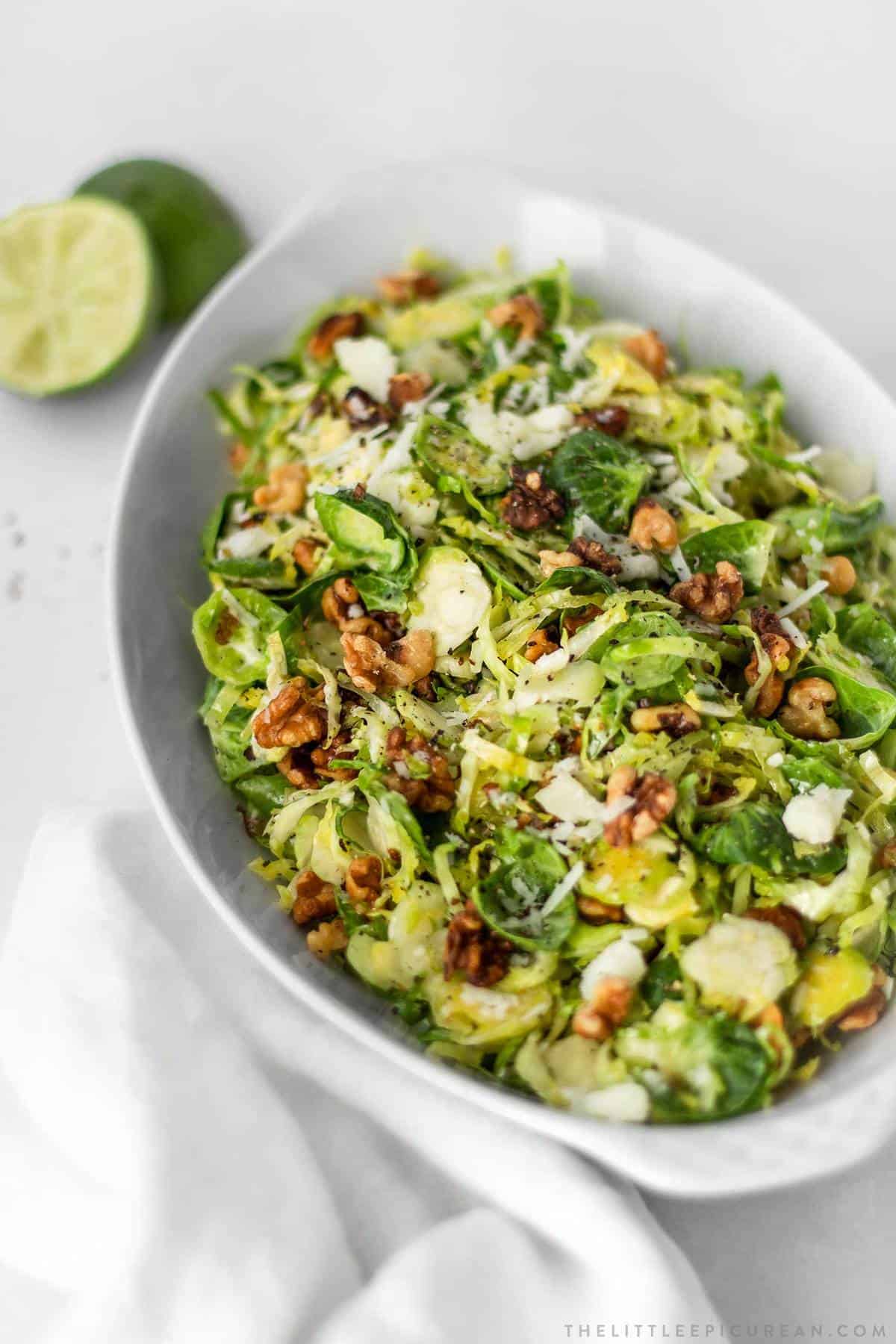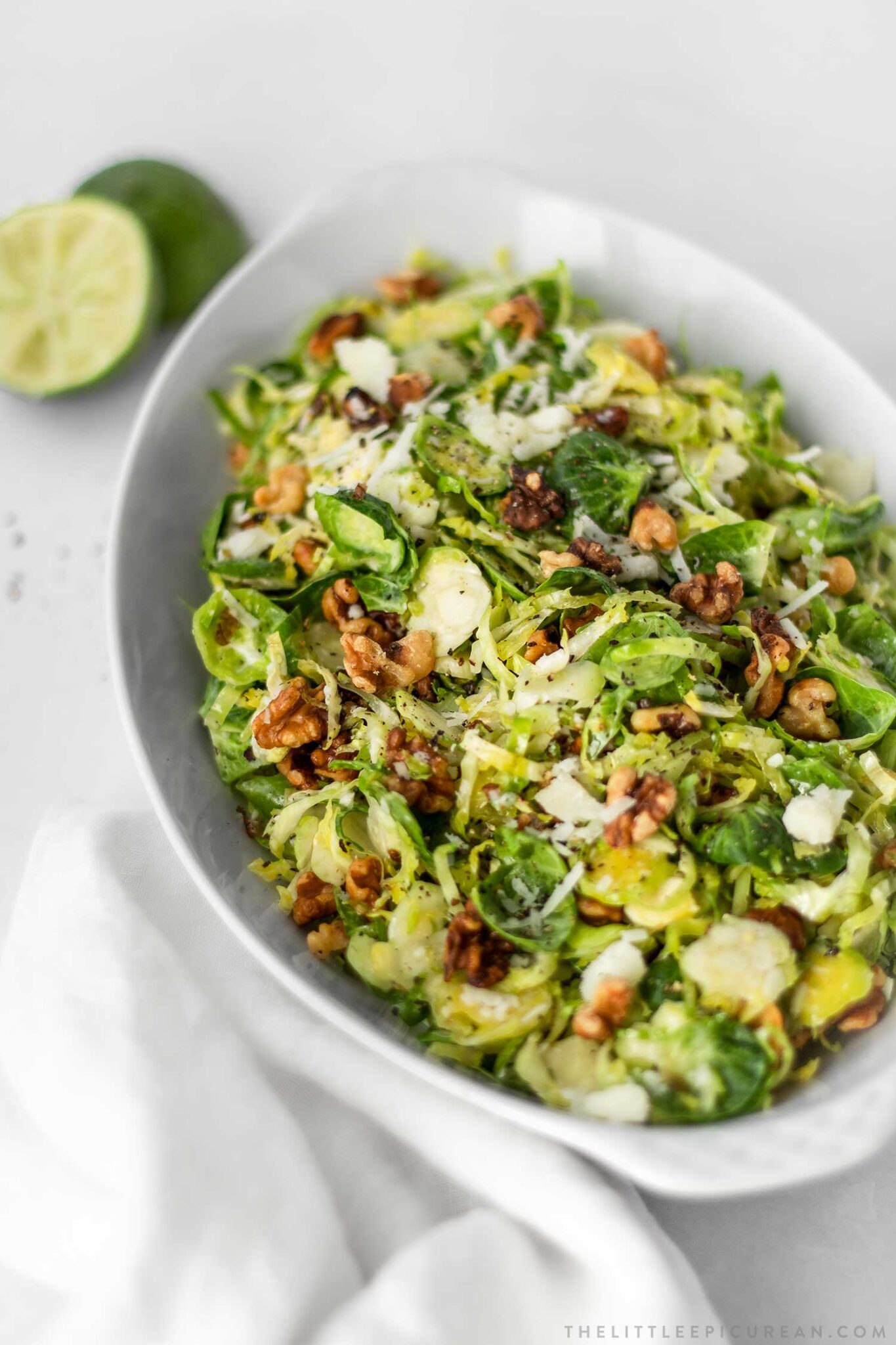 Brussels sprouts are like the nerdy kids in high school that get made fun of or are misunderstood.
But now, they're one of the cool kids after college into the real world.
It's hard to find a trendy restaurant or fine dining establishment that doesn't serve Brussels sprouts.
Brussels Sprouts Salad
Roasted brussels sprouts are delicious. What are your thoughts on raw brussels sprouts? This recipe is going to change your mind!
Roasting enhances flavors through caramelization and browning. That's why roasted vegetables tastes so much different than when they are simply steamed or boiled.
Let's expand your brussels sprouts repertoire! Raw brussels spouts deserve a spot at the table!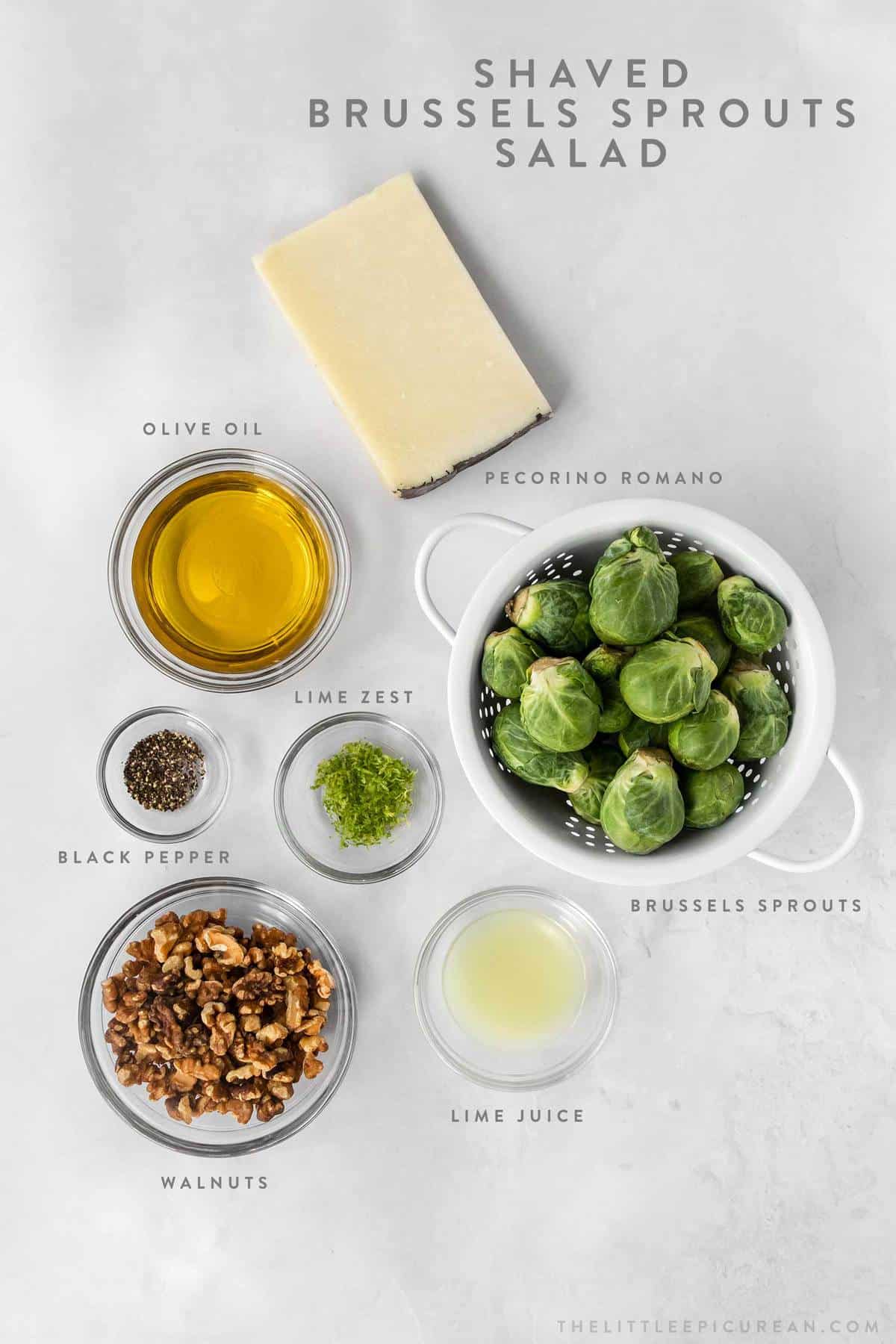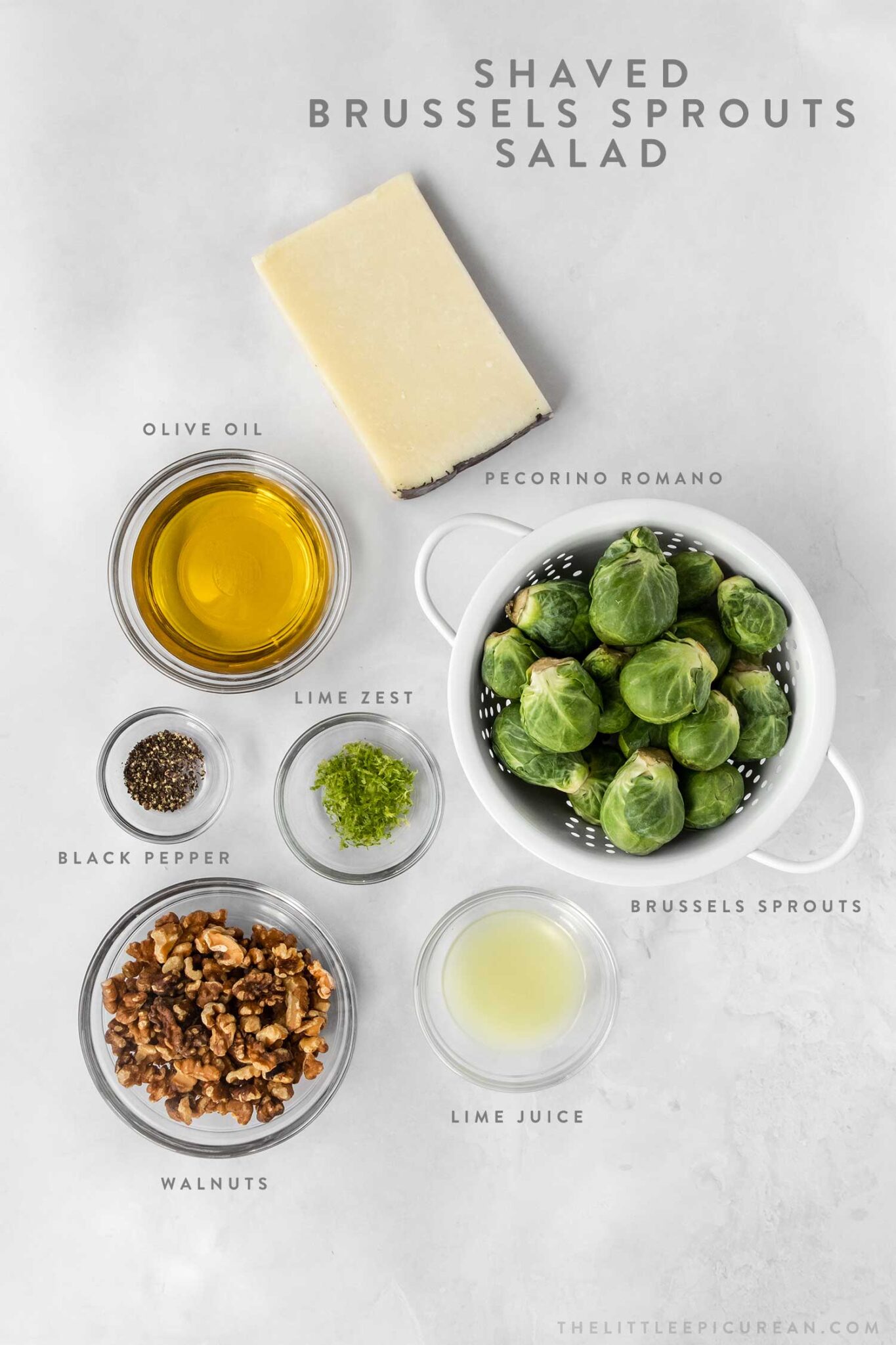 Raw Brussels Sprouts Salad Ingredients
shaved or thinly sliced brussels sprouts
lightly toasted walnuts
grated Pecorino Romano cheese
extra-virgin olive oil
fresh squeezed lime juice & finely grated lime zest
Kitchen Mandoline Slicer
I highly recommend purchasing whole brussels sprouts and shaving them yourself. Use a kitchen mandoline or a sharp knife to create thin strands.
While it is easier to simply purchase pre-shredded brussels sprouts, the resulting vegetables are rather dry and flat.
Slice them yourself for a fresher, more vibrant salad!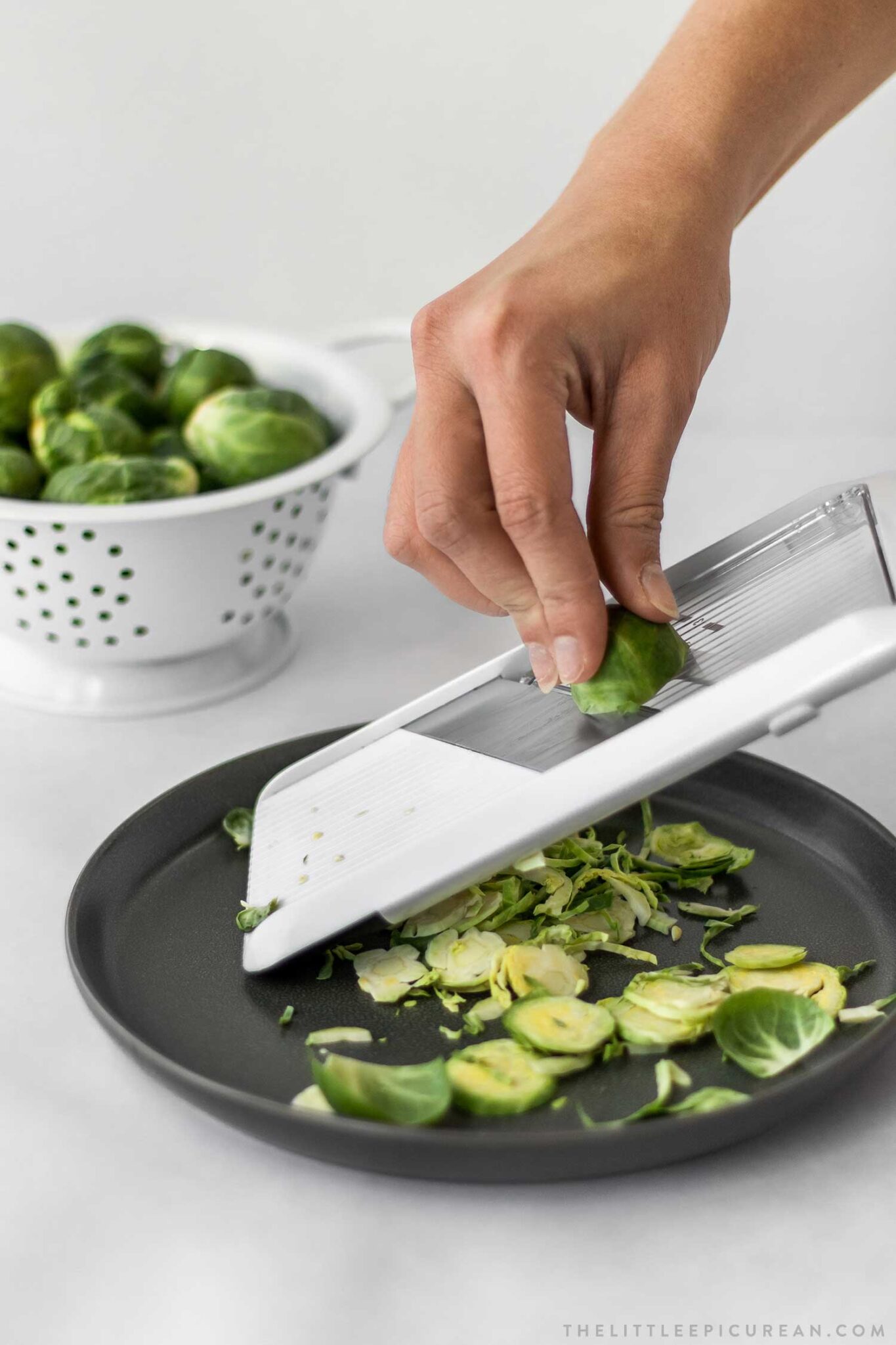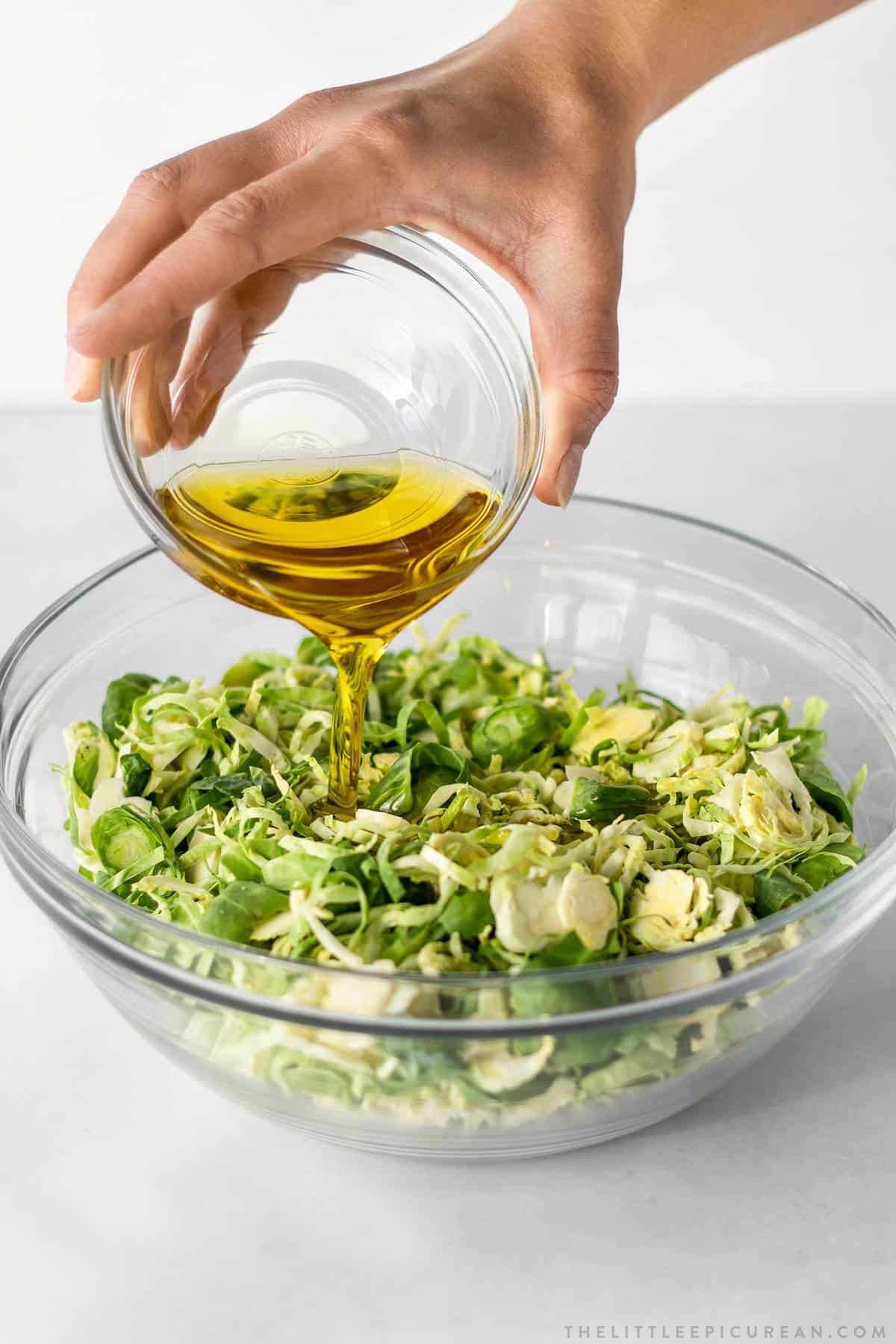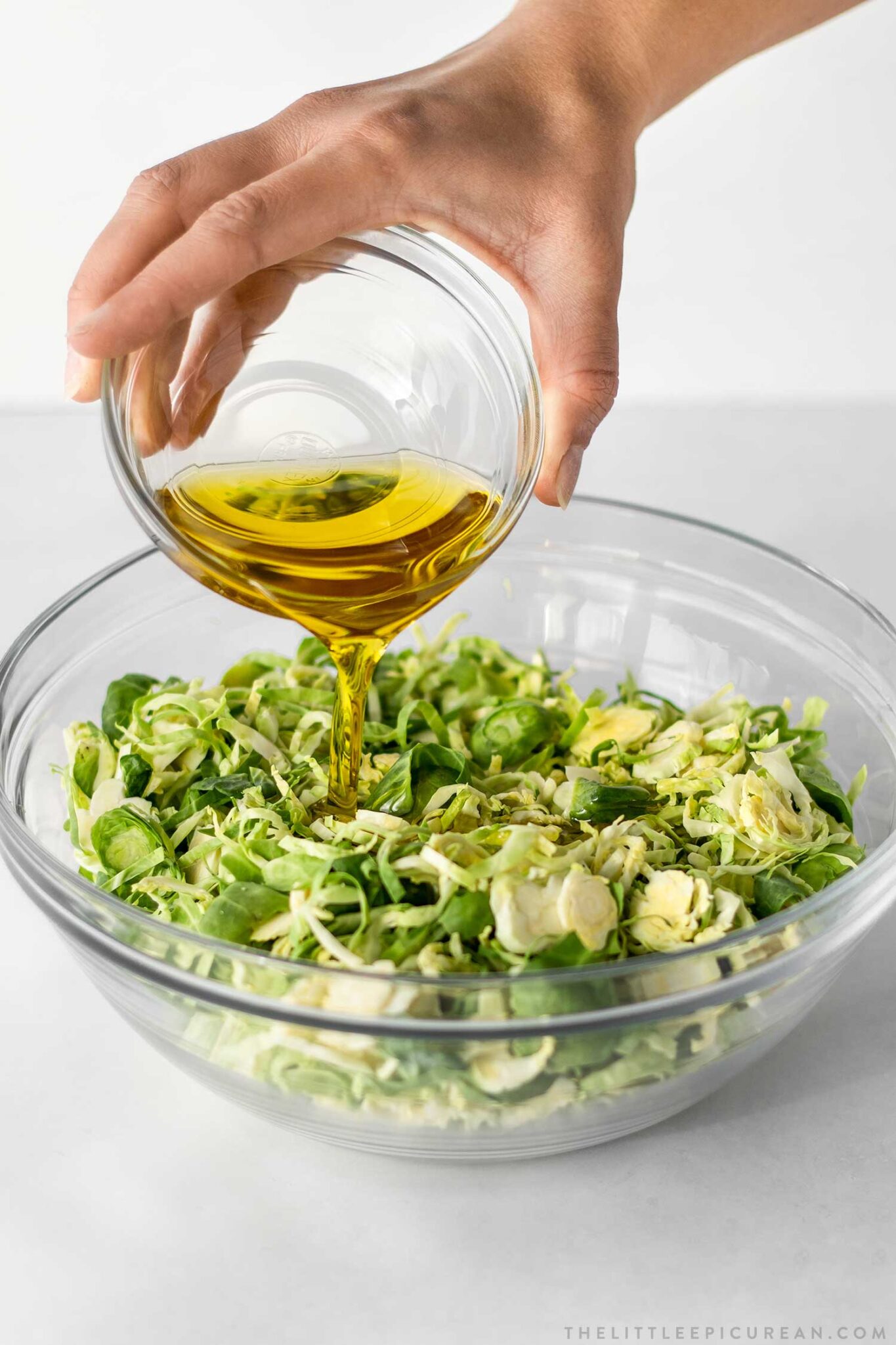 Use highly quality extra-virgin olive oil. EVOO is best for dressings and drizzlings.
It is important to use olive oil that tastes good on it's own.
The oil should have a fresh aroma. Throw out olive oil that smells stale, sour, or rancid!
Pecorino Romano is a mild sheep's cheese.
It has a little funk, a little salt, and depending on the brand/variety, it can be quite bold in flavor.
If Pecorino is intimidating, swap in grated parmesan cheese instead.
Walnuts add the perfect amount of crunch and texture.
Pecan and hazelnuts are great alternatives, as well. Be sure to toast your nuts! Toasting brings out more flavor and depth.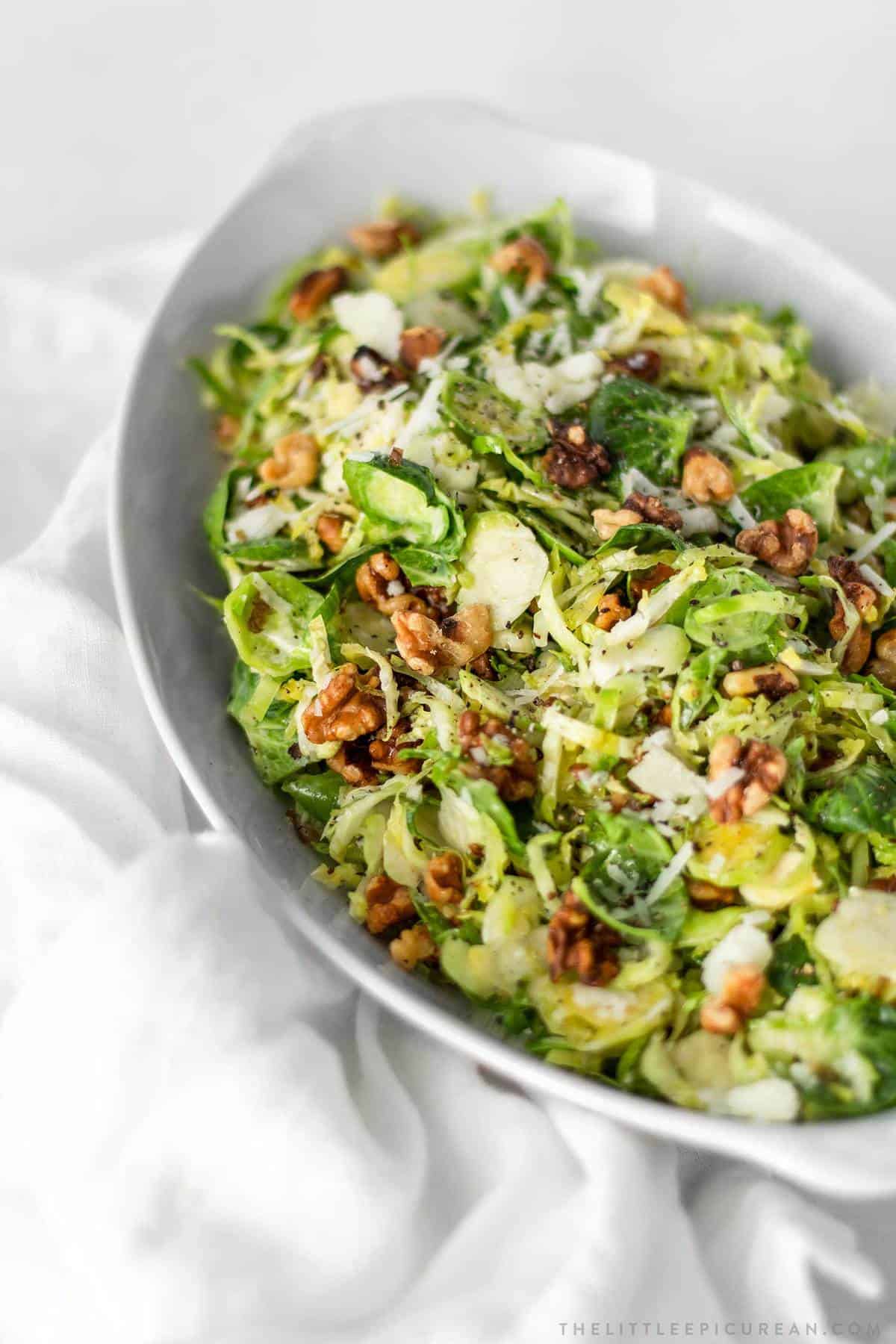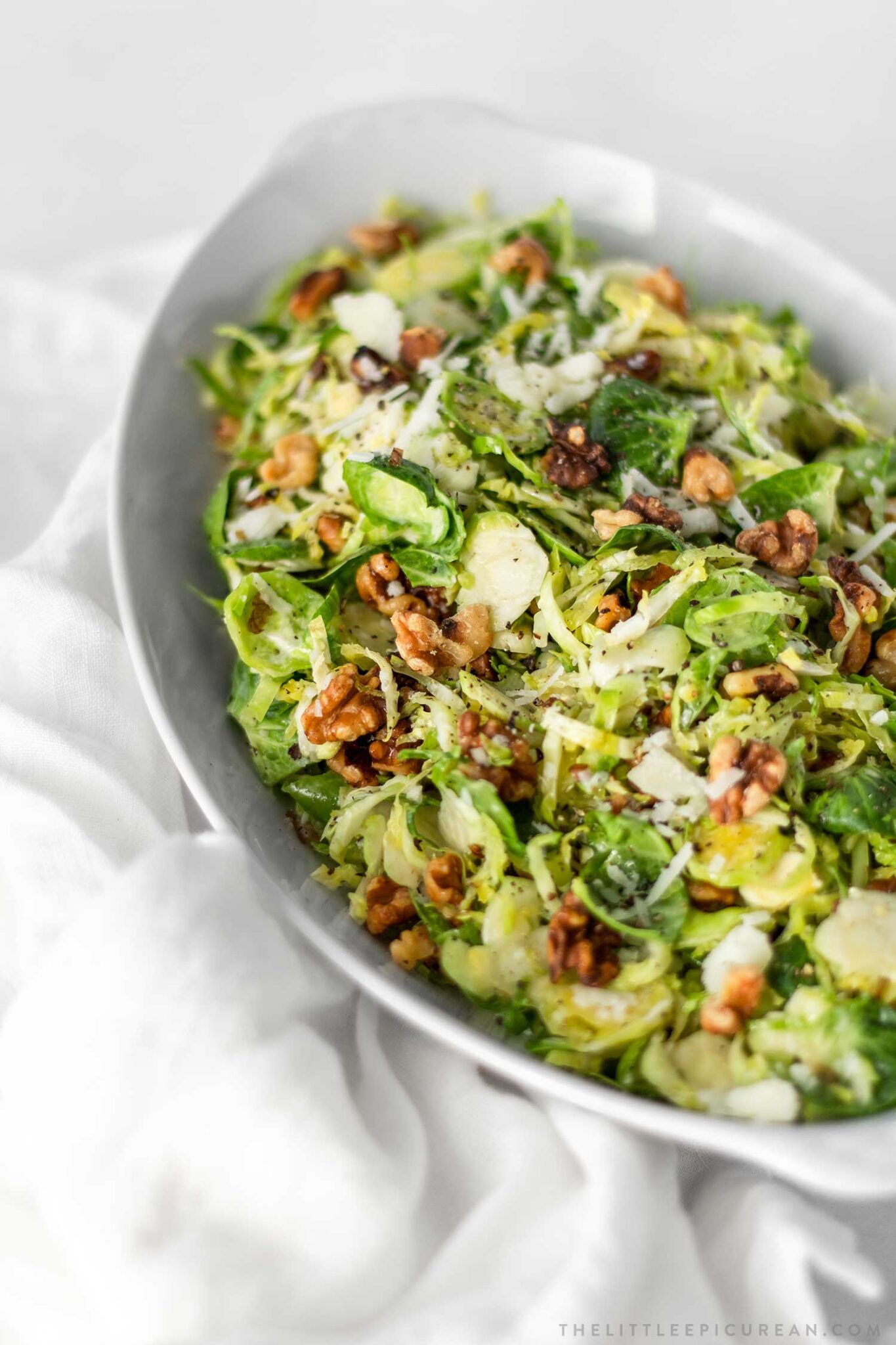 I like the refreshing quality of raw Brussels sprouts. It doesn't have the bitterness associated often with cooked/boiled brussels sprouts.
This salad reminds me very much of a coleslaw. This shaved Brussels sprouts salad makes you think of this vegetable in a new light. Don't be afraid of raw vegetables. They're good for you.