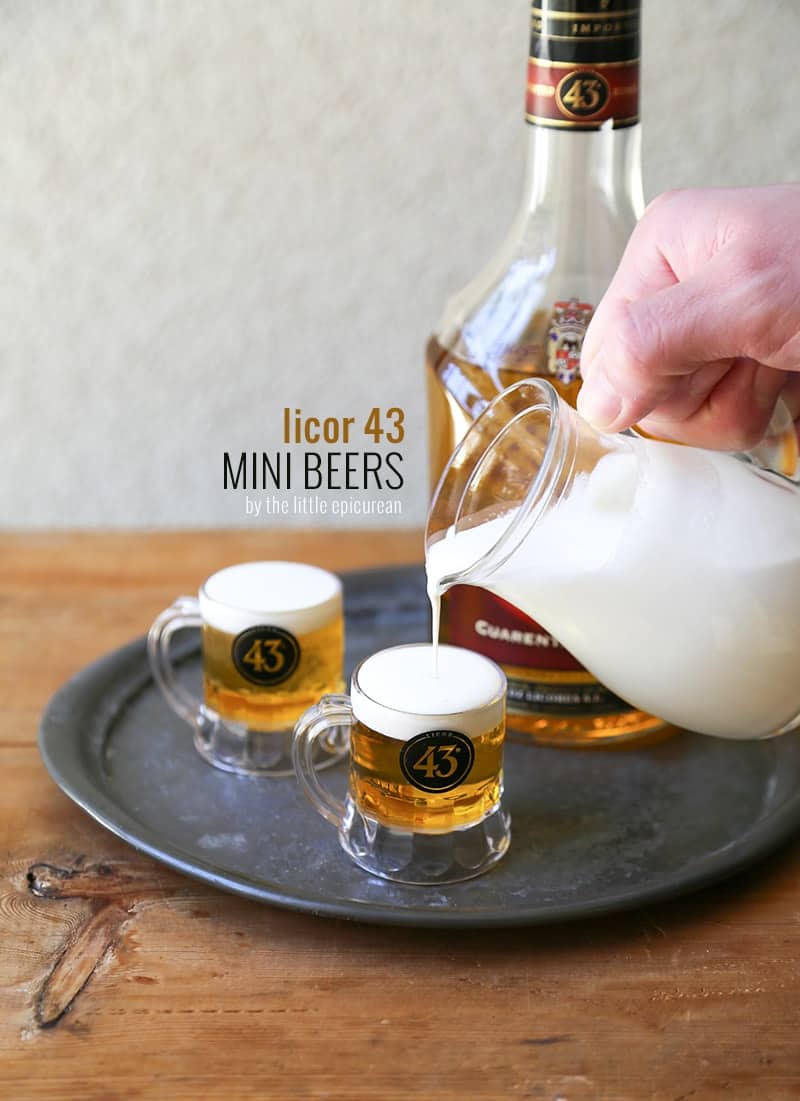 Okay, let's be honest. I can't handle shots (minus the mandatory tequila shots with cousins during the holidays).
During my younger college years, my girlfriends and I loved sweet, candy-like shooters like B-52, Lemon Drop, and Purple Hooter.  It was all my sweet tooth could stomach.
Long gone are those days.  At this age, I don't ever want to order such drinks from a bar.  I can only image the looks I'd get from the bartender or mixologist.
However, I have to let you in on a secret.  I have met a new cocktail shooter that is worthy to be drunk.
Have you had a Licor 43 Mini Beer?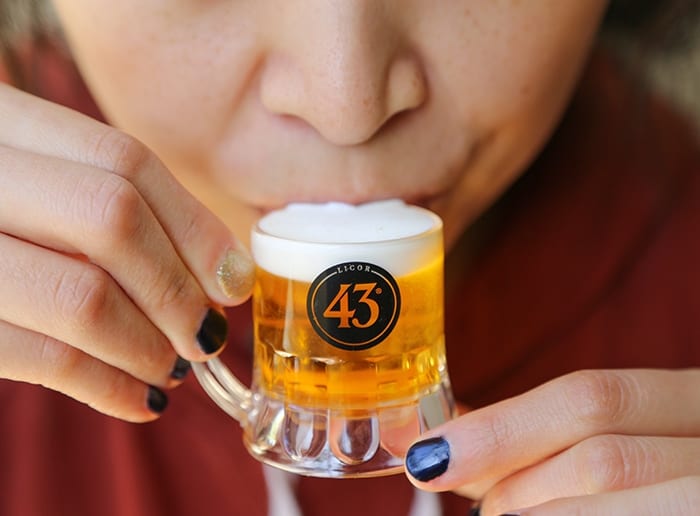 In the words of Penny Hartz (of the hilarious and laugh-inducing show, Happy Endings), "it is ah-MAH-zing!"
Remember a couple of weeks ago when I made that coconut coffee cocktail using Licor 43?  Well, my love for this sweet vanilla liquer continues.
Though it's called a mini "beer," there is no beer in this drink recipe.  Nope.
Only two ingredients: Licor 43 and heavy cream.  That's it.  That's all you need for a happy and oh-so-delicious sip!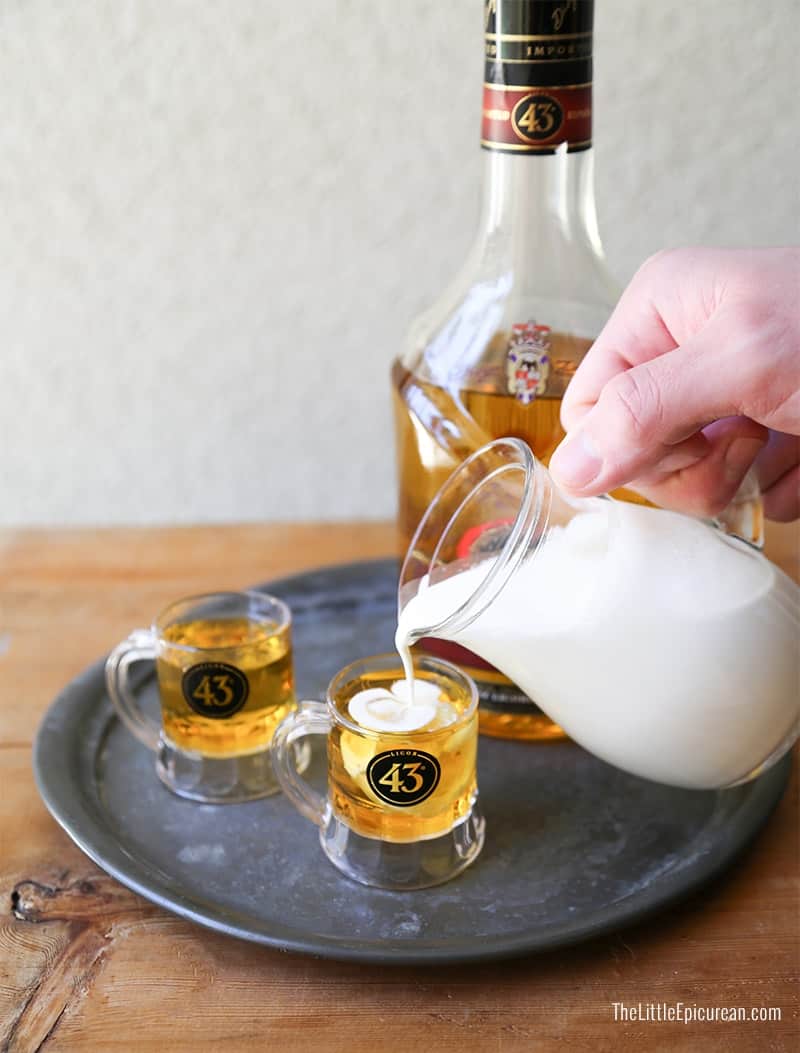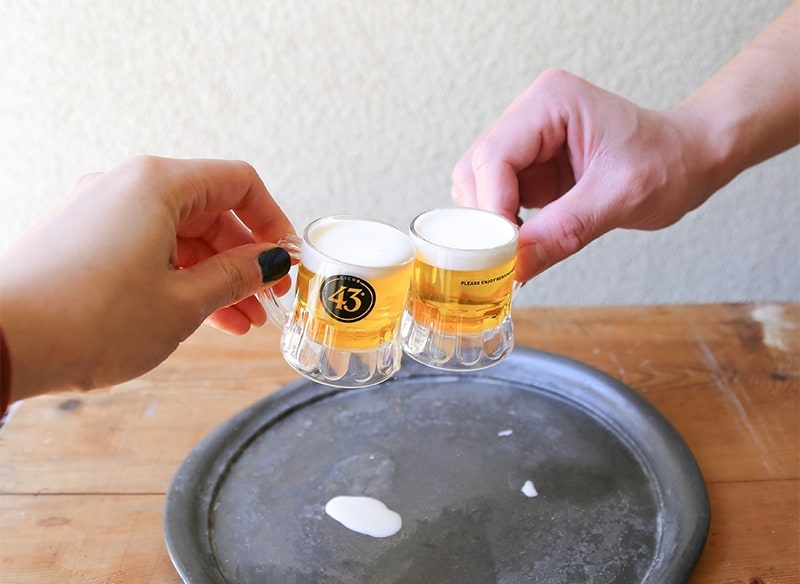 CHEERS!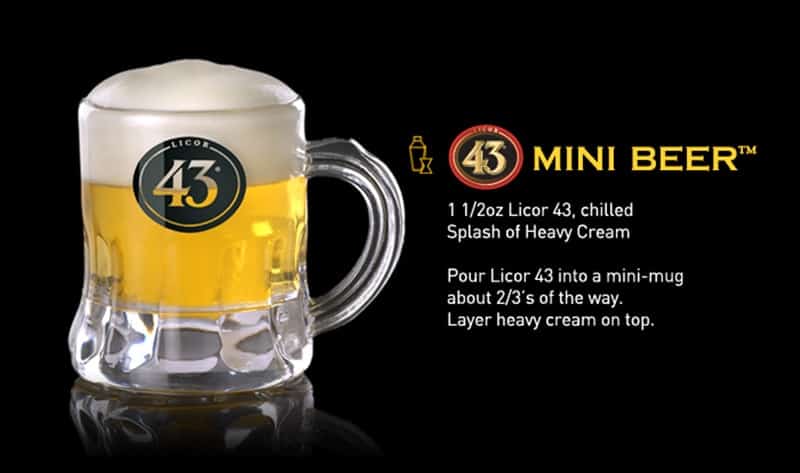 note: The lovely folks at Licor 43 provided me with the super cute mini mugs.
Recipe image from Licor 43's website.