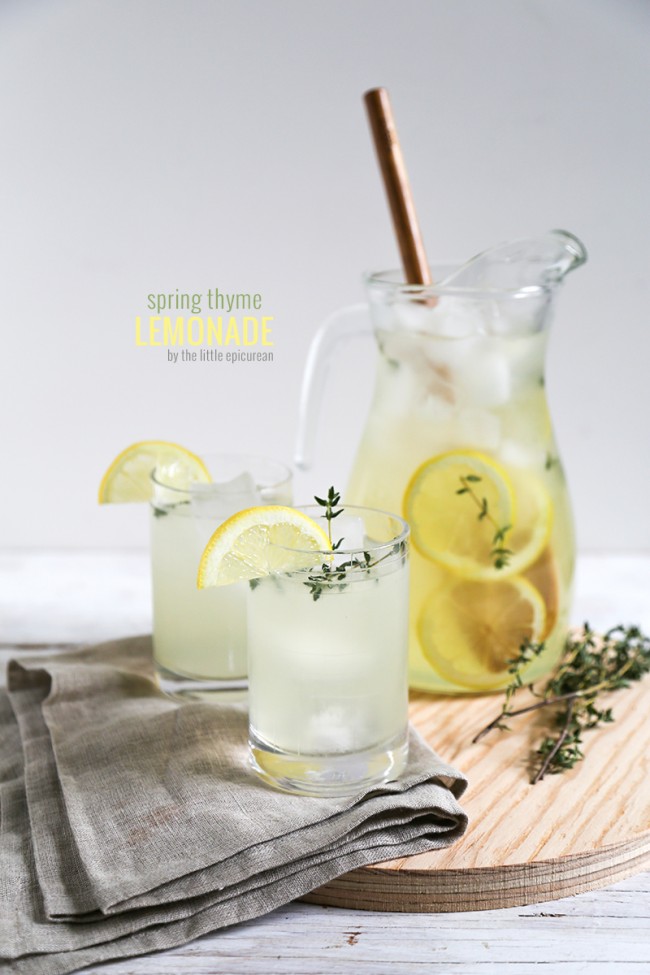 I apologize for title.  I was trying to be punny.  Forgive that last remark, too.  Okay, I'm done.  I promise.
When life gives me lemons, I don't just make any old lemonade.  Nope.  I make a fancy lemonade infused with lemon thyme.  I think lemonade is a perfect beverage.  Its sweet, tart, and oh so refreshing.  While lemonade is great on its own, it's also amazing mixed with iced tea or splashed with a little vodka/gin/whiskey/alcohol of choice.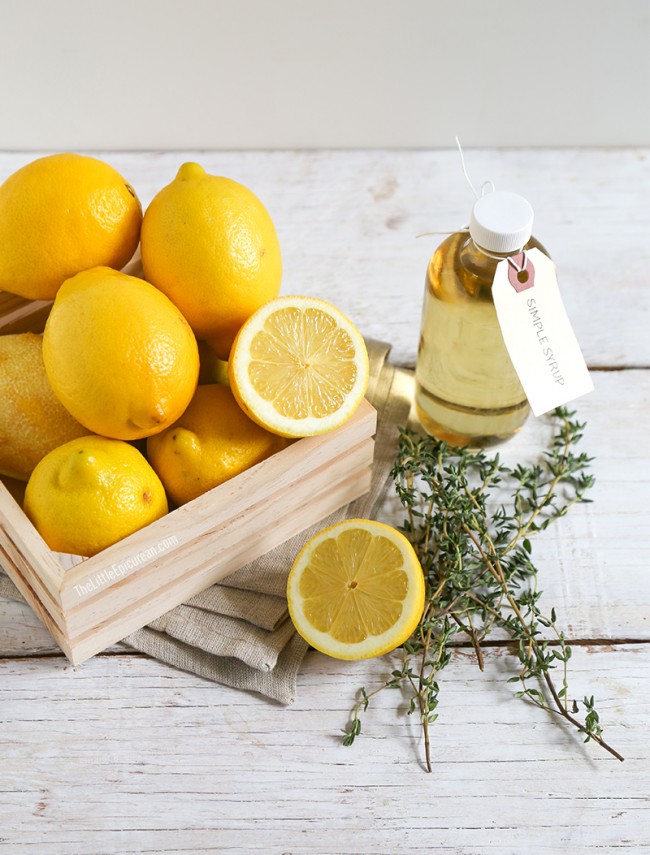 Lemonade reminds me that no matter what the circumstance, you have the power to make any situation sweet.  Bad things are bound to happen.  Quoting a little Robert Burns, even "the best laid schemes of mice and men often go awry." (FYI: This poem was inspiration for Steinbeck's Of Mice and Men.)
So what does that mean?  No matter how well you plan for something, also be prepared for the worst.  Always have a plan b, c, d, etc.  Moral of the story, stuff happens.  Deal with it.  You can't change what already happened.  (Sorry, we don't have time machines…yet.)  However, you do have control over how you'll react to said situation.  When pushed down, are you going to give up?  Or are you going to get back up and fight?!  Obviously, I choose that latter always. 
Like my mom says, the world doesn't stop just because YOU had a bad day.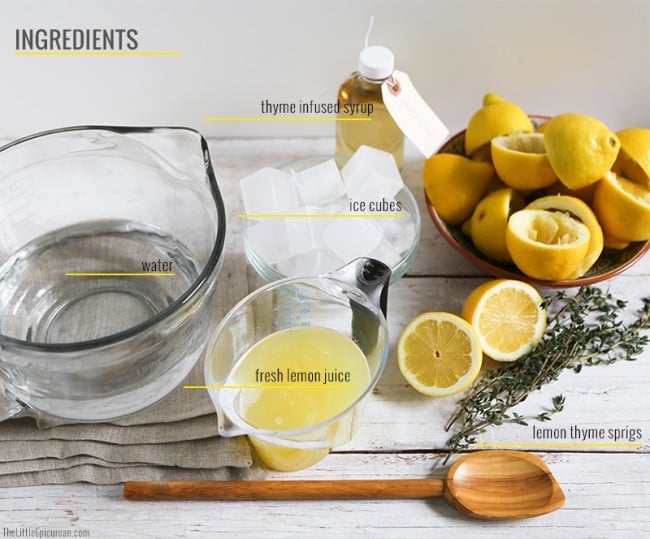 So for days when it seems like you've hit rock bottom and nothing seems to go your way- make lemonade. It helps. A LOT.
By itself lemon is tart, but with a little sugar and water- it becomes one of my favorite springtime (and summertime) beverages.   This special thyme lemonade pairs unbelievably well with my Ad Hoc style buttermilk fried chicken.  The chicken is prepared in a brine mixture that includes thyme and lemons, so its only natural to drink lemonade with it.
Mix yourself a batch of this lemonade.  Be sure to add a lot of ice.  (It's best ice-cold.)  Then sit outside on your porch/patio/steps and look forward to sunnier days, lazy summer afternoons, and weekends.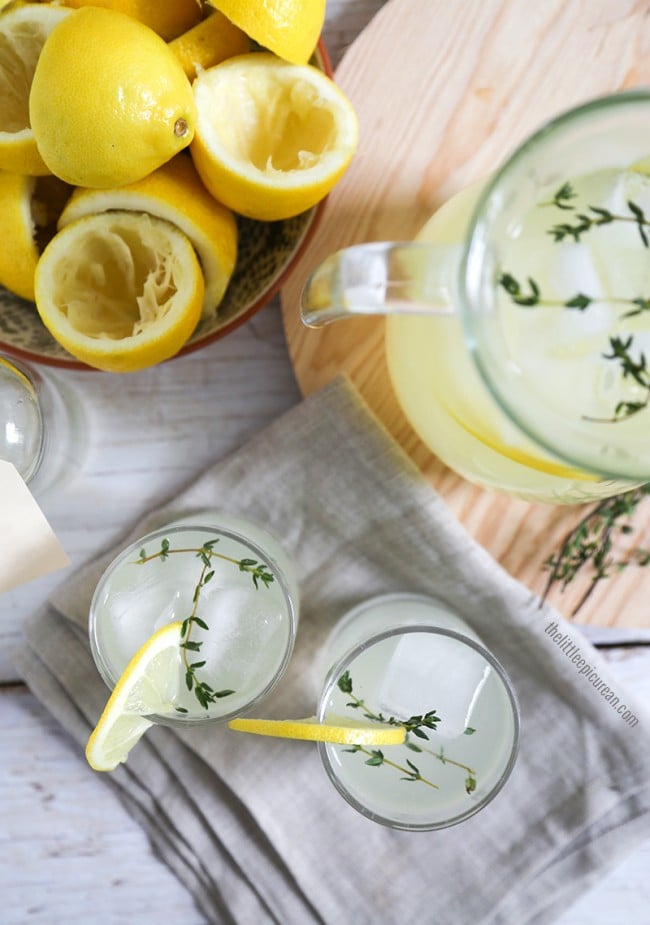 Spring Thyme Lemonade
Ingredients:
1 cup fresh squeezed lemon juice
4 1/2 cups water
3/4 cup - 1 cup thyme infused simple syrup
ice cubes, as needed
Thyme Infused Simple Syrup:
1 cup water
1 cup granulated sugar
4 sprigs thyme (preferably lemon thyme)
Directions:
Lemonade:
Stir together lemon juice, water, and thyme simple syrup. Add more syrup depending on taste preference. Refrigerate. Serve chilled with ice. Garnish with a slice of lemon and a sprig of thyme.
Thyme Infused Simple Syrup:
In a medium sauce pot, combine water, sugar, and thyme. Bring to a boil until sugar has dissolved. Remove from heat. Cover sauce pot and let thyme steep for 8-10 minutes. Remove thyme sprigs and allow simple syrup to cool to room temperature. Transfer to air tight jar and keep chilled in the fridge.