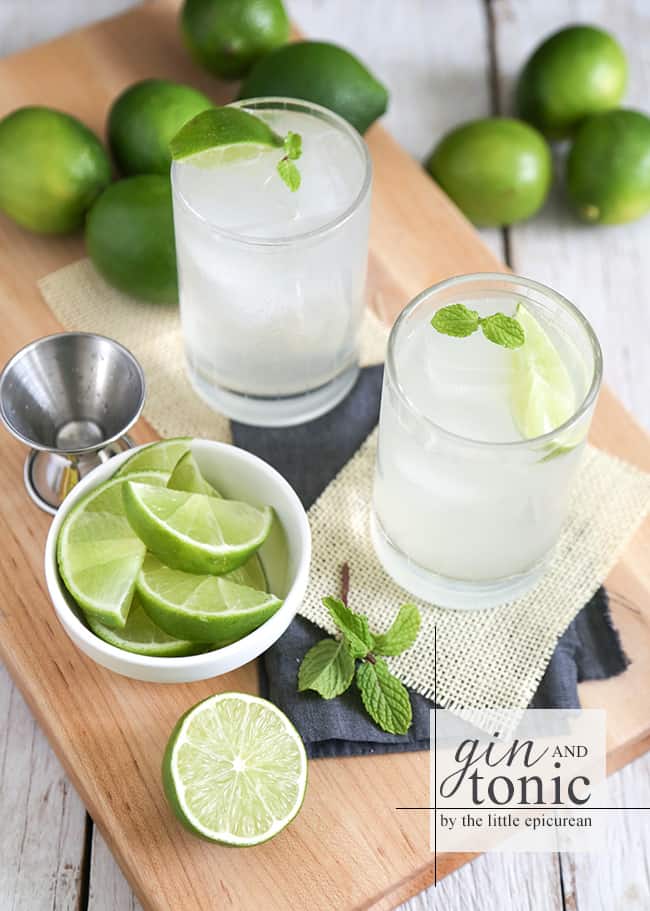 Before there was whiskey, I first loved gin.
When I was in college, I didn't know much about alcohol and spirits.  At that time, my drinking knowledge was limited to sweet, fruity shots my cousins would buy me, light beers I'd taste at family parties, and tequila I'd sample from my parents' liquor cabinet.  I knew a little about mixing drinks from my dad, but I had no idea what cocktails were actually supposed to taste like.
I remember the first time I had a gin and tonic.  A friend gave it to me.  I drank it thinking it was sparkling water with lime.  I kept drinking it thinking, wow, this is one tasty and refreshing beverage.  But by the time my friend gave me second one, I knew something was up.  I felt too relaxed and my cheeks were flushed and rosy pink.  And then it hit me.  That sparkling water drink had alcohol in it.
Most places serve gin and tonic with a wedge of lime and its up to the consumer to squeeze that lime or keep it as garnish.  I like the lime juice because I think it provides a nice balance to the drink.  The acidity of the lime juggles the sweetness of the tonic water and the herbal flowery notes of the gin.  When mixed properly, it is a great beginner's drink.  As with most classic cocktails, a perfect gin and tonic is a choice beverage for those with more sophisticated palates as well.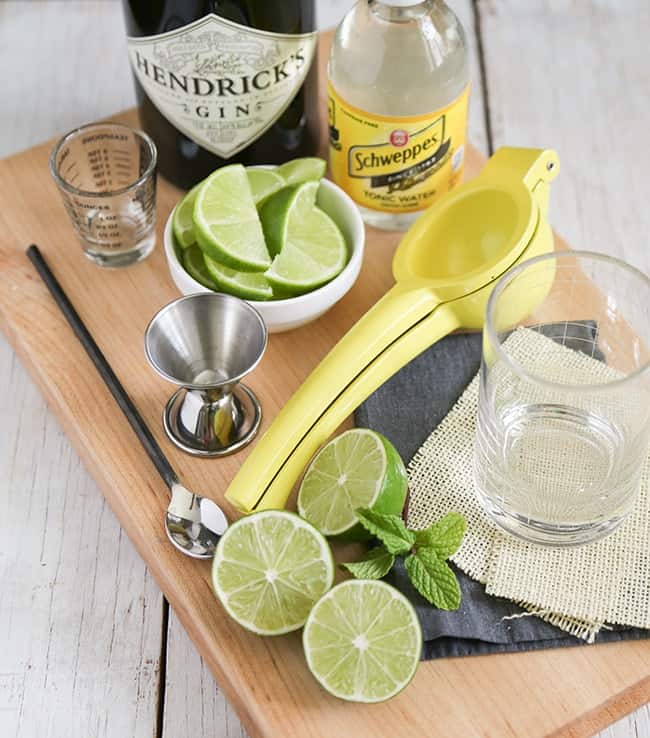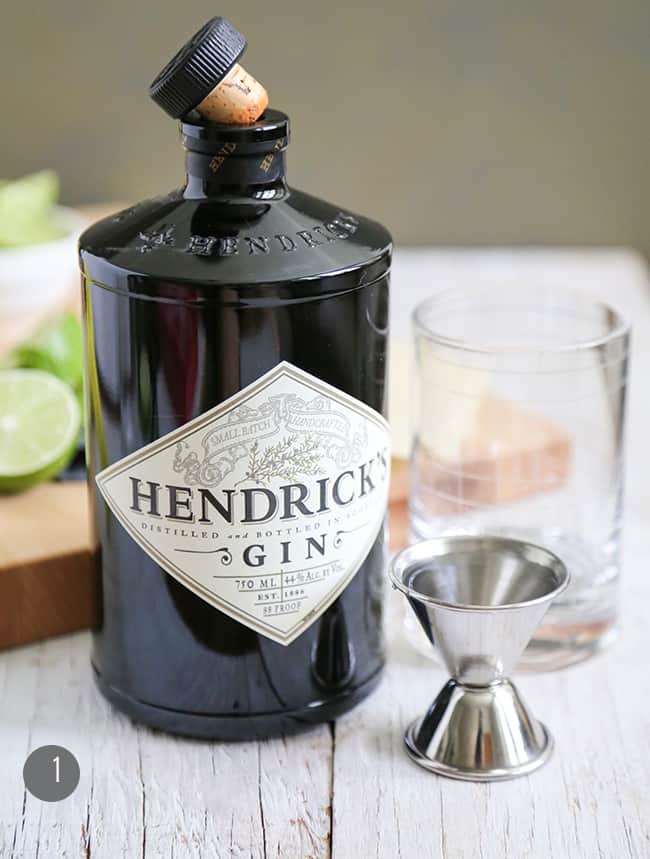 STEP 1:
Add 2 oz of gin to serving glass.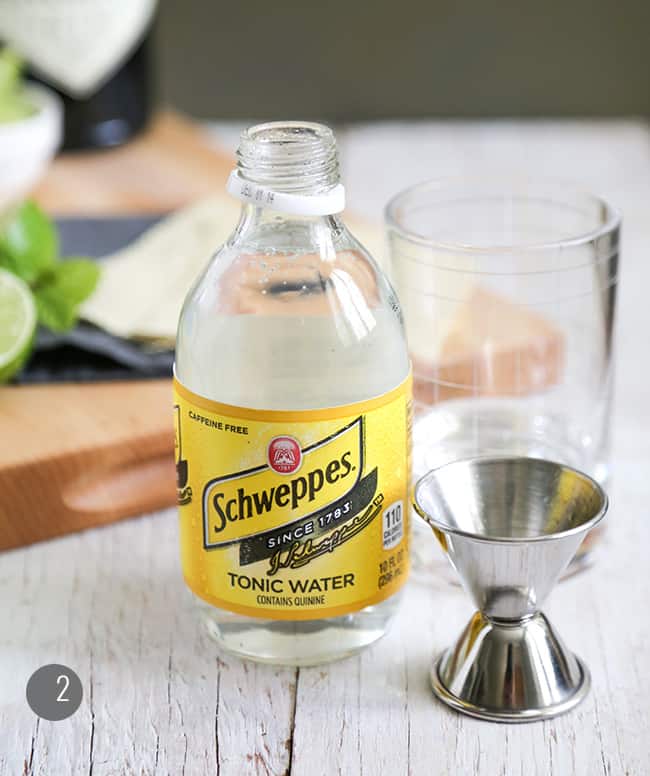 STEP 2:
Follow with 4 oz tonic water.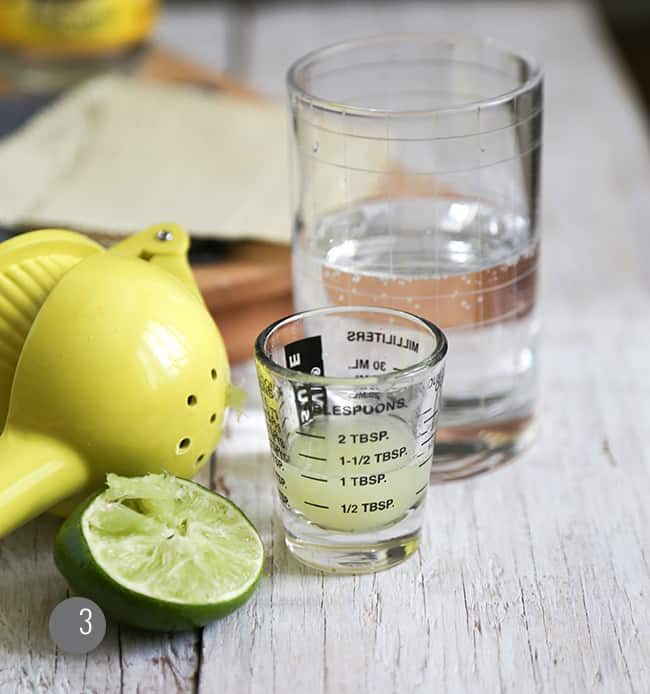 STEP 3:
Add one tablespoon of fresh lime juice.  Add ice as needed. Garnish finished drink with a lime wedge and a sprig of mint. Serve and enjoy immediately.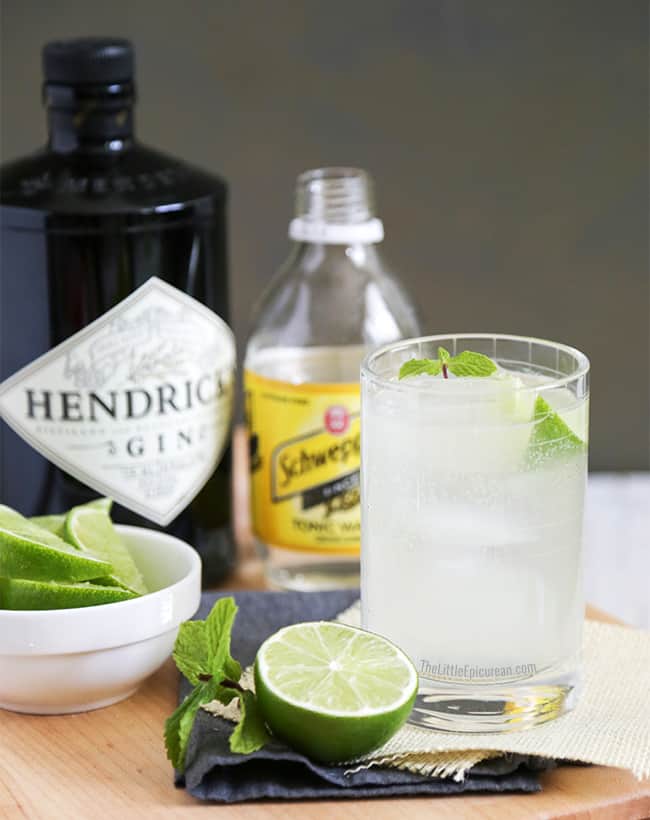 Gin and Tonic
A simple and classic drink perfect for beginners as well as seasoned veterans. Clean, crisp and refreshing, Gin and Tonic is everything you could ask for in a cocktail.
Ingredients:
2 oz gin
4 oz tonic water
1 Tbsp fresh lime juice
ice, as needed
lime wedge
mint sprig
Directions:
Add 2 oz gin to serving glass.
Follow with 4 oz tonic water.
Add 1 Tbsp lime juice.  Fill glass with ice.  Garnish with lime wedge and mint sprig.