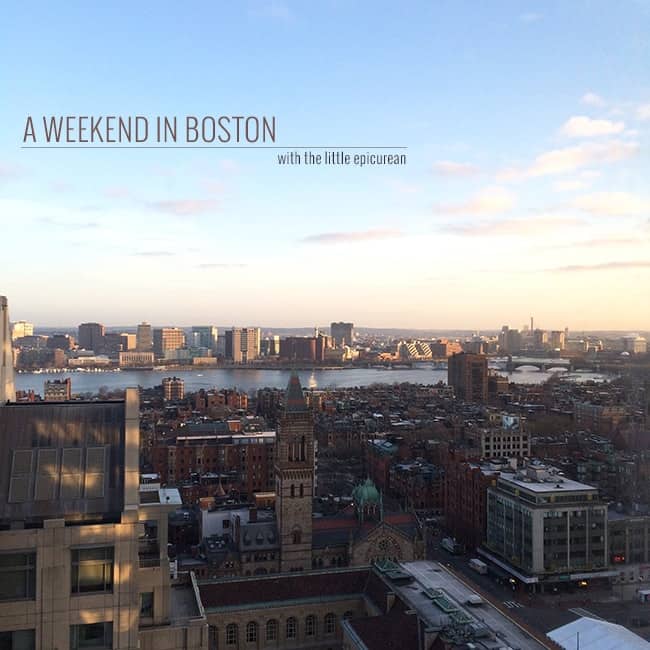 Surprise, surprise.
I hopped on the red-eye last Thursday night and headed for Boston.  I had to keep it a secret.  I didn't tell anyone (asides from my parents) where I was going or what I was doing there.
Out of all the weekends in the year, I happen to visit Boston days before the big Boston Marathon.  It was probably the most popular/crowded/celebrated event in the city.  (Well, asides from the time the Red Sox won the World Series last year.)  The city was jam packed with people.  It was all worth it, just to surprise my best friend.  Her boyfriend, now fiancé, had planned this special weekend to propose to her.  Of course, I had to be there and celebrate this joyous occasion with her.
Boston has been on my list of places to visit for quite some time.  This was just the push I needed to finally make the trip.
DAY 1:
check-in at the westin copley place
Conveniently located in the Back Bay area, this hotel is close to the Green and Orange line, as well as numerous restaurants and attractions.  I highly recommend this hotel.  I plan on staying here again next time I am in town.
westin copley place//10 huntington avenue. 
lunch at flour bakery+cafe
Flour is the epitome of a bakery cafe.  Flour serves a plethora of baked goods from savory bacon and cheddar scones to a rich and decadent hazelnut chocolate cake.  It's also an excellent place for sandwiches, salads, and snacks.  You can't beat breads made from scratch, daily.
flour bakery+cafe//131 clarendon street. (four locations throughout Boston)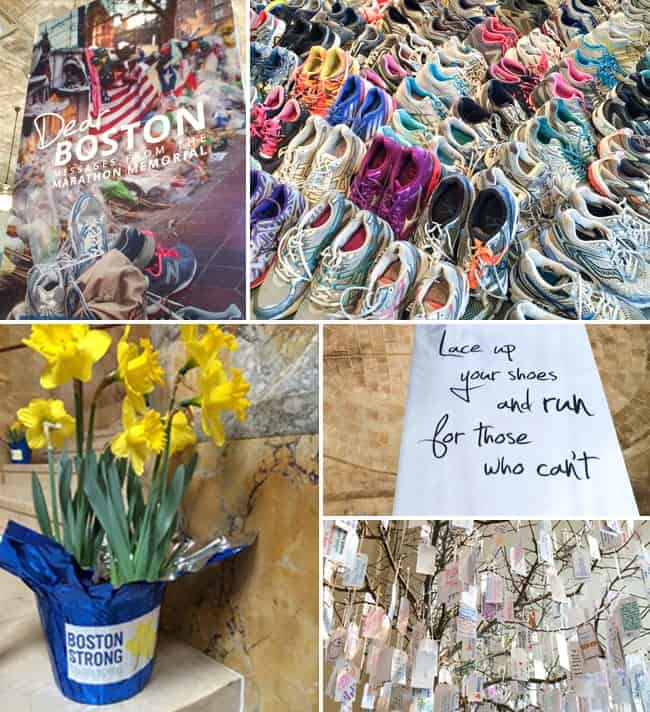 visit the boston public library to check out the dear boston: messages from the marathon memorial
To mark the one year anniversary of the tragic bombing of the Boston Marathon in 2013, a curated selection of items are on display at the Boston Public Library.  It is a touching, heartfelt, and emotional exhibit.  I couldn't help but tear up as I walked around the hall.  From posters, notes, and worn out running shoes, the exhibit is overflowing with messages of love, support and compassion.  Asides from this memorial, it was nice to see hundreds of dandelions and Boston Strong notes all over the city.
boston public library//700 bolyston street. (exhibit runs thru may 11)
take the samuel adams brewery tour
The boyfriend and I are big on beers.  The Samuel Adams Brewery is about a 15 minute metro train ride from our hotel in Copley Square.  They have free tours daily (one every 30-45 minutes).  The tour lasts about an hour.  During that time you learn a whole lot about beer, from the ingredients used all the way to the brewing process.  At the end you get to sample some of their famous beers.  The tour guide taught us the 5 step process to tasting and evaluating beer (appearance, aroma, taste, body, and finish).  The tour concludes at their gift shop where you can purchase a ton of memorabilia and draft beers.  Also, you get to keep the tasting glass from the tour!
samuel adams brewery tour//30 germania street.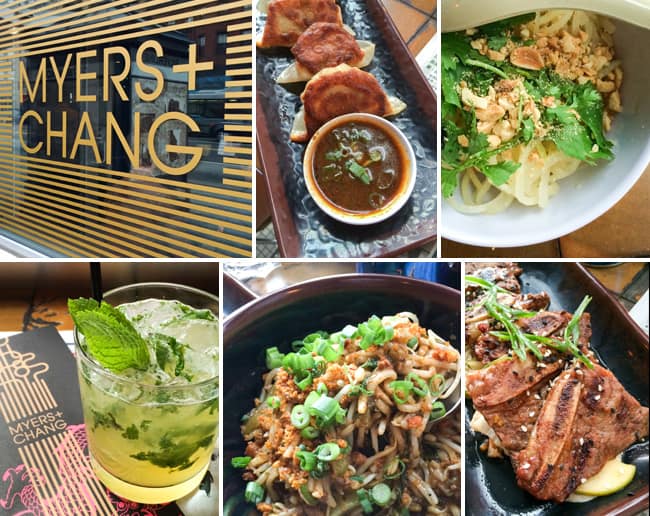 Joanne Chang of Flour Bakery owns this super hip and trendy restaurant with her husband, Christopher Myers.  Hence the name, Myers + Chang.  This was by far the best meal I had in the city.  I normally don't like Asian fusion-style foods, but this one is unlike anything I've ever had.  The chefs beautifully and tastefully integrate Chinese, Taiwanese, Korean and Thai dishes.  Asides from the food, I love the upbeat, vibrant setting.  I am definitely returning to Boston because of this place!
myers+chang//1145 washington street.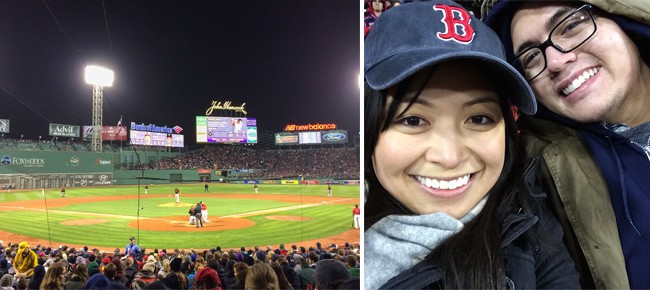 watch red sox game at fenway park
It is unthinkable to visit Boston during baseball season and not watch a Red Sox game.  It's just wrong.  I love baseball (thanks to Alex) and I made it a point to watch a game at this historical venue.
fenway park//4 yawkey way.
—
DAY 2:
the better half of the day was spent around the proposal
The main reason I went to Boston was for the surprise engagement of my best friend.  We had a long four hour lunch filled with lots of picture taking, unlimited food, and plenty of smiles and laughter.

leisurely stroll around boston public garden
Boston Public Garden was the first public botanical garden in America.  There are a myriad of tree varieties that span the entire park, as well as many plants and flowers.  There are a sprinkling of water fountains and plenty of bench seating to watch all the ducks, geese, and squirrels.  During the warmer months, you can take a swan boat around the little lake.  It's a great place to relax and walk off a heavy lunch.
boston public garden//69 beacon street.
I'm big on architecture and history.  Beacon Hill is one of the oldest neighborhoods in Boston.  This area has housed some fascinating and prominent historical figures like Louisa May Alcott (author of Little Women) and Robert Frost. The houses and buildings that line the streets still reflect old colonial Boston with plenty of bricks, iron work, and old gas lamps.  I love the cobbled, tree lined streets.  This little neighborhood makes for an excellent late afternoon stroll.
From Beacon Hill, we walked to Newbury Street.  Newbury Street is the premier shopping destination in the city.  From upscale shops like Chanel and Burberry to the more mainstream stores like Anthropologie and H&M, this shopping street has something for everyone.  Plus there are plenty of little boutiques, coffee shops, eateries, and art galleries.
dinner and drinks at the salty pig
As the name of the restaurant suggests, The Salty Pig serves up all sorts of "salty pig parts."  Think house-cured meats, fine cheeses and customizable charcuterie boards.  My favorite: their wood-grilled pizzas made to order and their inventive and delicious cocktails.
the salty pig//130 dartmouth street.
—
DAY 3:
return to flour bakery + cafe to get their famous sticky, sticky buns
After an unsuccessful first attempt to get Flour's sticky buns, I went back to the bakery on my last day. I first heard about Flour Bakery back in the day when pastry chef/owner Joanne Chang competed on Throwdown with Bobby Flay on the Food Network.  She beat Bobby with her scrumptious sticky buns.  Since then, I've been dying to try this place out.  I have her first cookbook, and I've made the buns myself.  But of course, I wanted to taste it from the master.
flour bakery+cafe//131 clarendon street.
Boston is rich in American history.  The 2.5 mile Freedom Trail takes you through 16 important historical sites.  From the site of the Boston Massacre to the Paul Revere House, this walking trail is a terrific way to experience history.  Public tours, as well as group and private tours are available.  However, if you prefer to go at your own pace (like me), there is a smartphone app to help you navigate the trail yourself.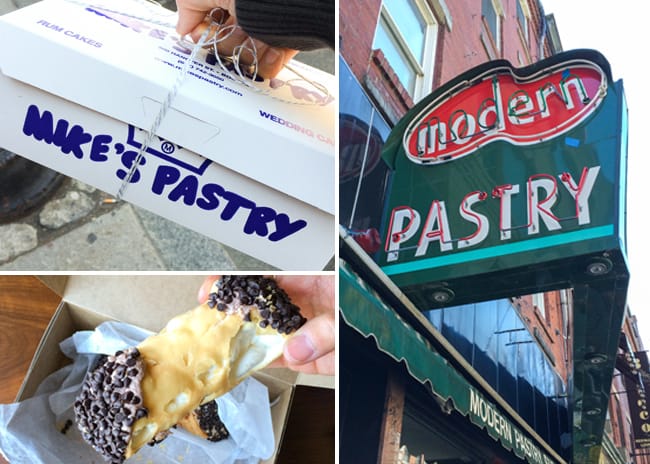 visit little italy to grab cannolis
There are lots and lots of eateries in Boston's Little Italy.  Two stops that every tourist needs to make (as I've been told my numerous Bostonians) is Mike's Pastry and Modern Pastry.  I got a couple cannolis from Mike's and the giant lobster tail (flaky pastry filled with whipped cream, pastry cream, and ricotta cheese) at Modern Pastry.  So delicious, you'll want to box some up to take with you on the plane ride home.
mike's pastry//300 hanover street.
modern pastry//257 hanover street.
late lunch at legal sea foods in logan international airport
I couldn't leave Boston without having seafood.  Upon recommendation from my best friend, I had a creamy, delicious bowl of clam chowder from Legal Sea Foods.  Legal Sea Foods is synonymous with quality seafood.  They have a bunch of locations throughout Massachusetts and sprinkling of spots in other states including Virginia, Pennsylvania, and Georgia.  Had I had more time, I would have loved to dine at one of their main restaurants.
legal sea foods//logan airport terminal c//1 harborside drive
—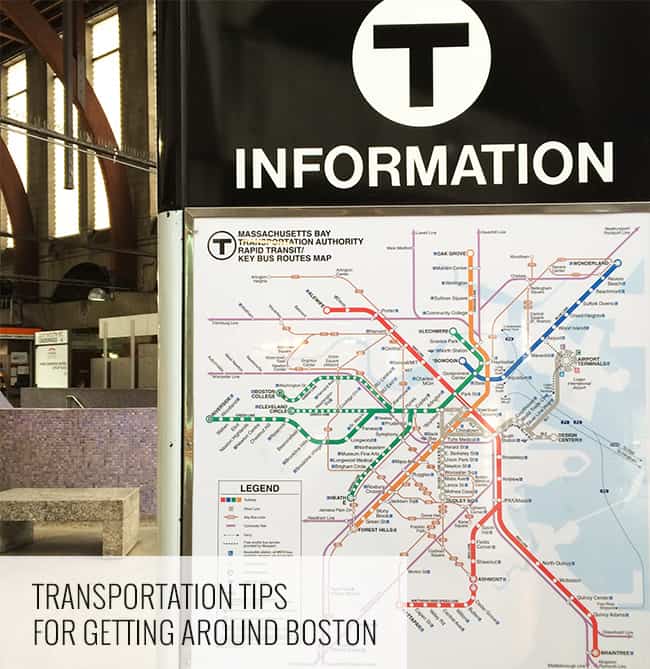 TRANSPORTATION AND GETTING AROUND:
I took a taxi to and from the airport.  It costs between $30-35 (including tip) each way, and its about a 15 minute drive to Copley Square.  Alternatively, you can take the metro train for $2, but it takes about 45 minutes to get into the center of town.
Boston is a very walkable city.  Wear comfortable shoes and walk everywhere!  Or take their very convenient transit system (subway+bus).  Purchase a plastic CharlieCard or paper CharlieTicket at any station.  Single rides vary from $1.50-2.50.  You can purchase an all day pass for $11.  I opted for the 7-day pass.  For $18, it includes unlimited access on bus and rapid transit.  It's a great deal, even for a weekend.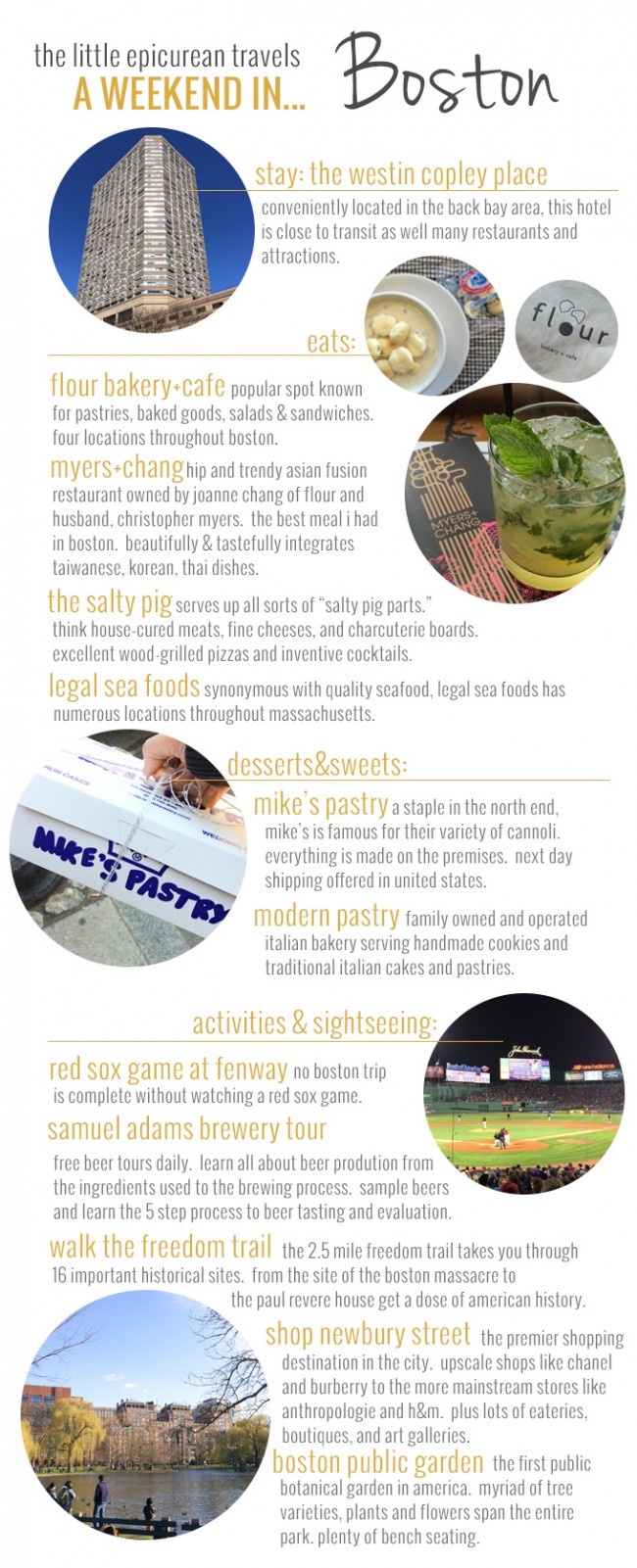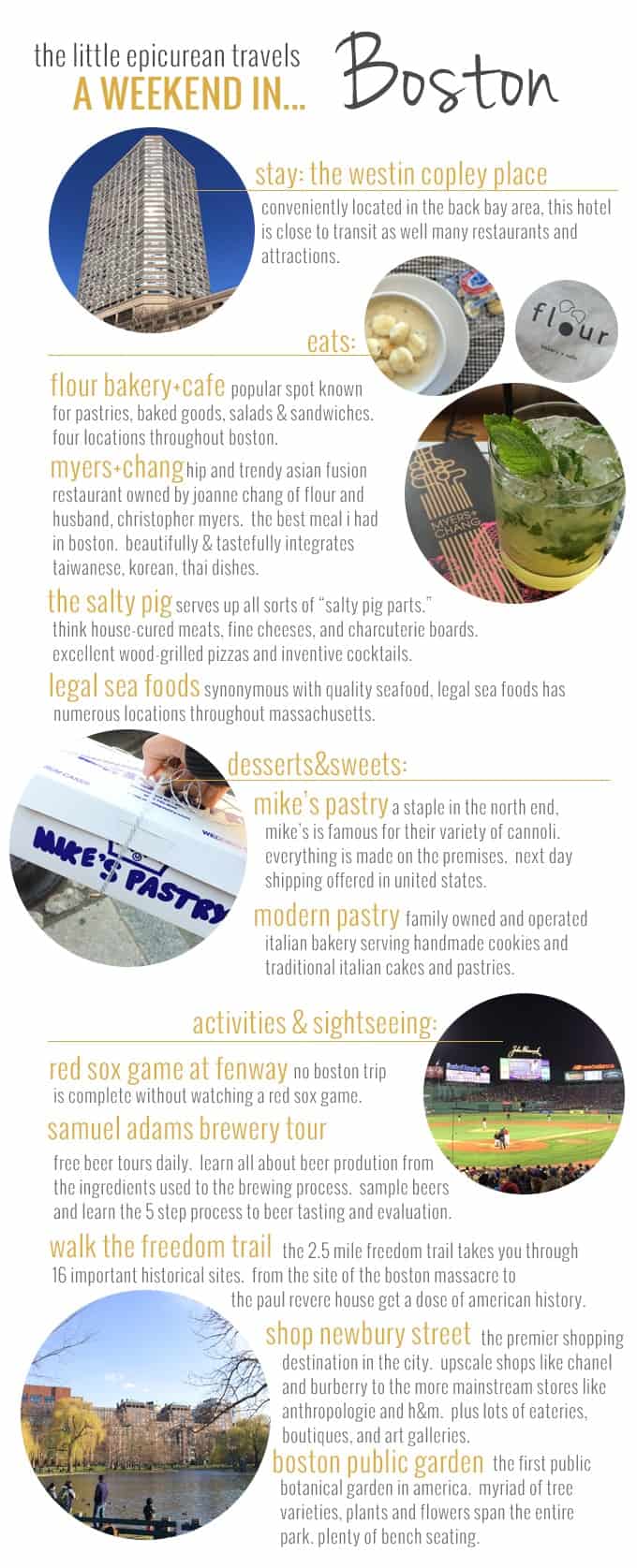 note: all photos taken with iPhone 5s
See other photos from my trip by searching the hashtag #TLEtravels on Instagram!