A travel guide for what to eat, see, and do during a jam-packed three days in New Orleans!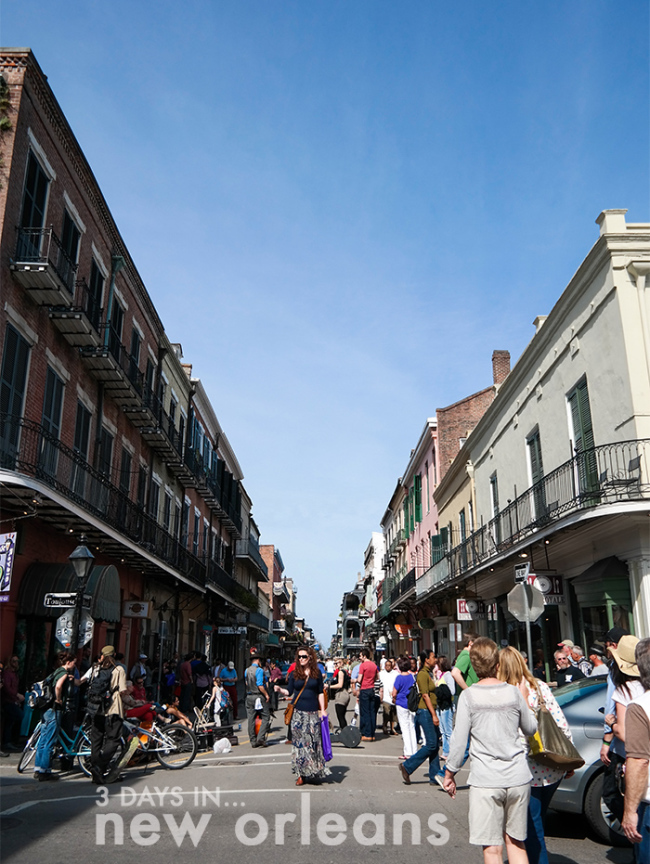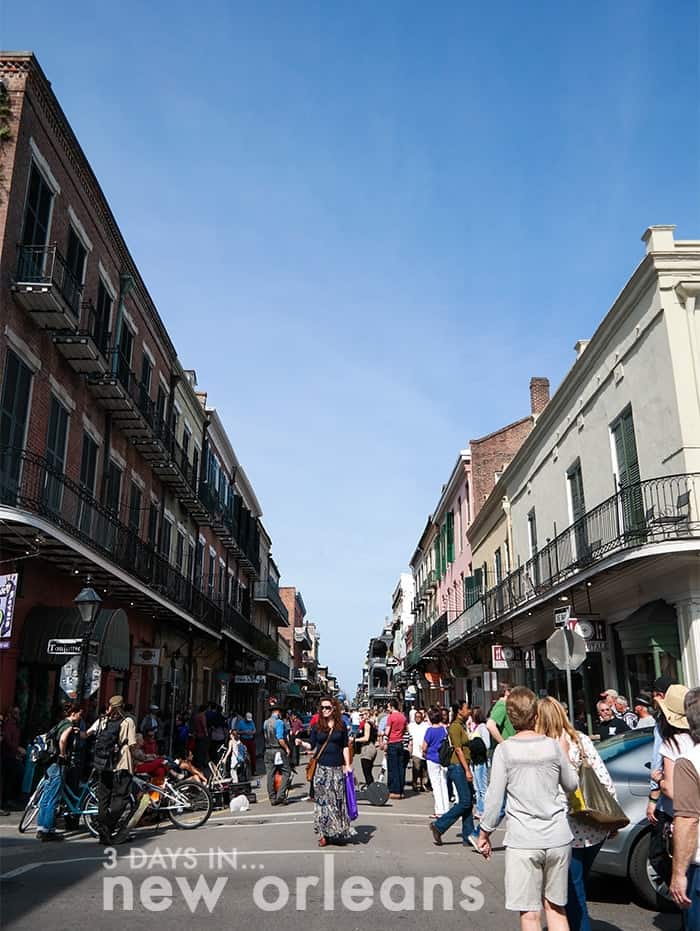 Last month, Alex and I visited New Orleans. Alex had some time off for spring break, so naturally I jumped at the opportunity for a little vacation. We spent three days in New Orleans and three days in NYC.
It was my first time in Louisiana. I had no idea what to expect. I just wanted to listen to some jazz and eat a bunch of beignets.
[I must warn you… be prepared for LOTS of pictures.]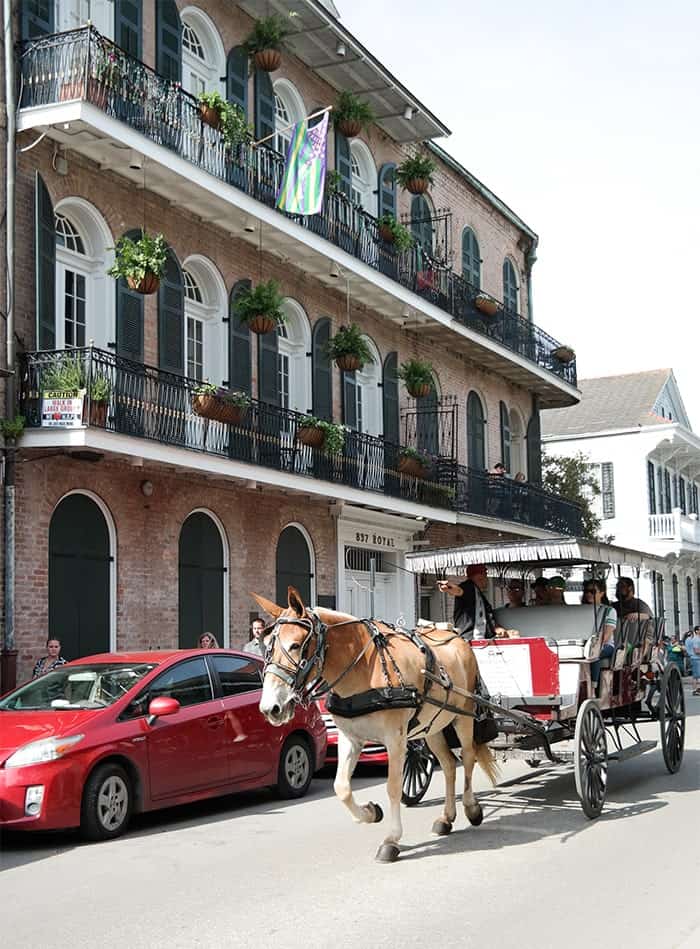 Love at first sight:
I fell in love with NOLA right away. The mixture of the architecture, live music, and delicious food got to me.
But one thing that I really loved about the city was the harmonious juxtaposition of all things old and new.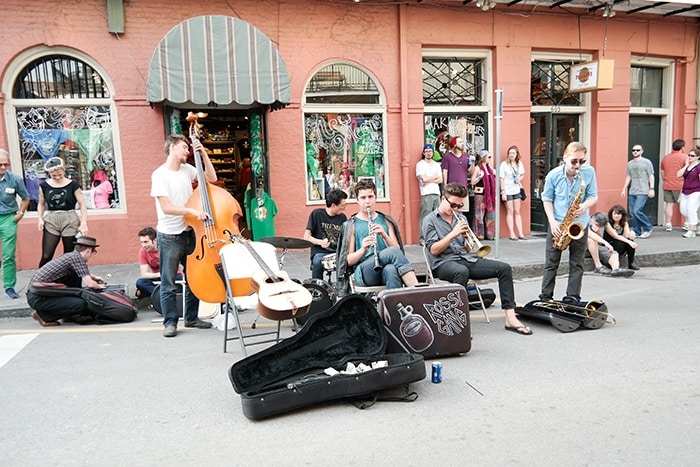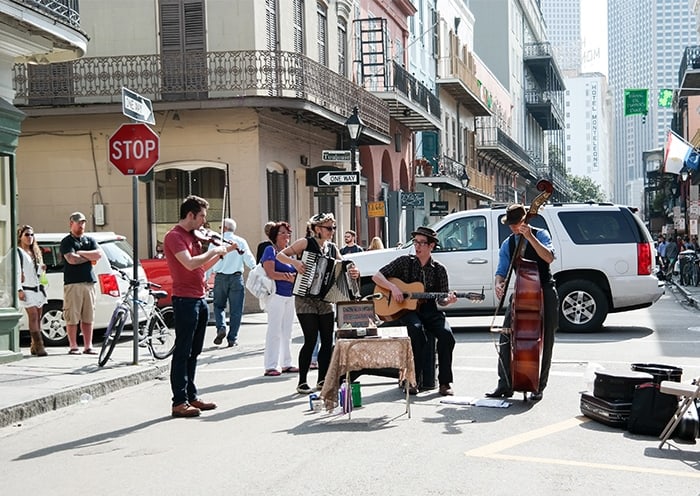 Three Days In New Orleans
DAY 1:
Music. Live music everywhere.
We spent most of the afternoon just strolling around the French Quarter. Later in the evening, we went to see a performance at the Preservation Hall.
The Preservation Hall is TINY. You can reserve seats in advance online or wait in line prior to your desired show time. People start lining up about an hour before the show. Expect long lines. Before queuing, be sure to grab a drink to keep yourself hydrated (or inebriated) while you wait.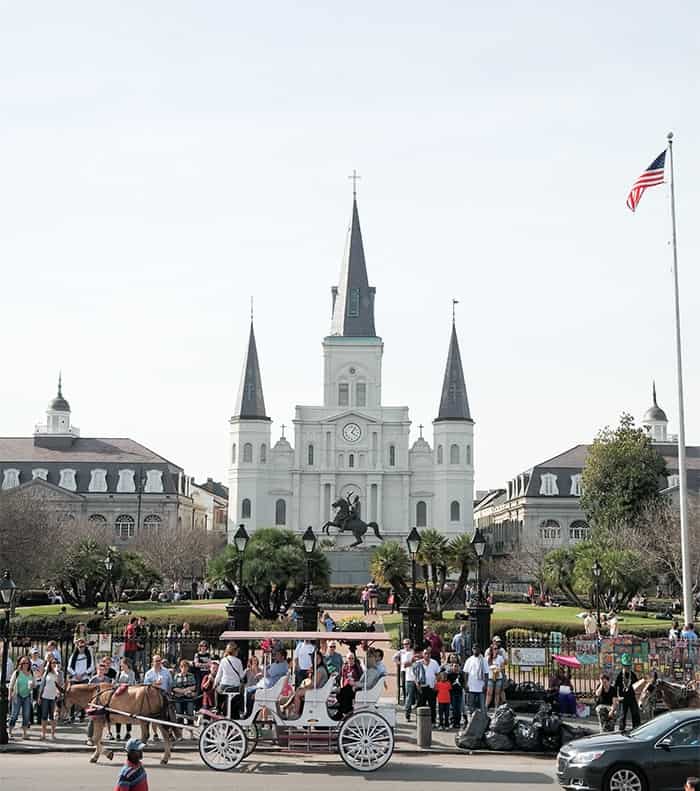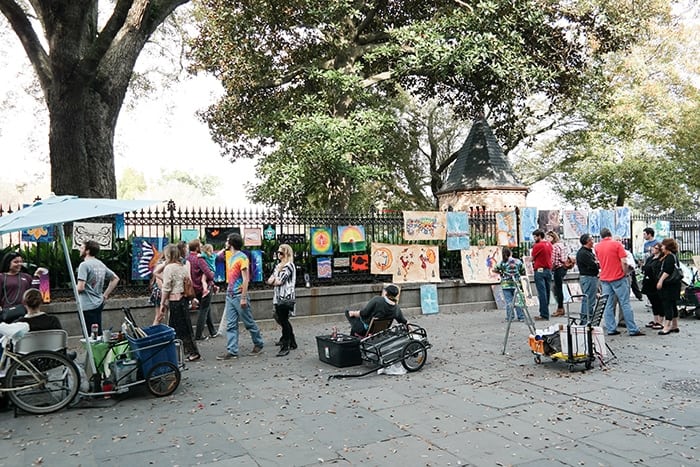 St. Louis Cathedral and Jackson Square are the perfect places to people watch.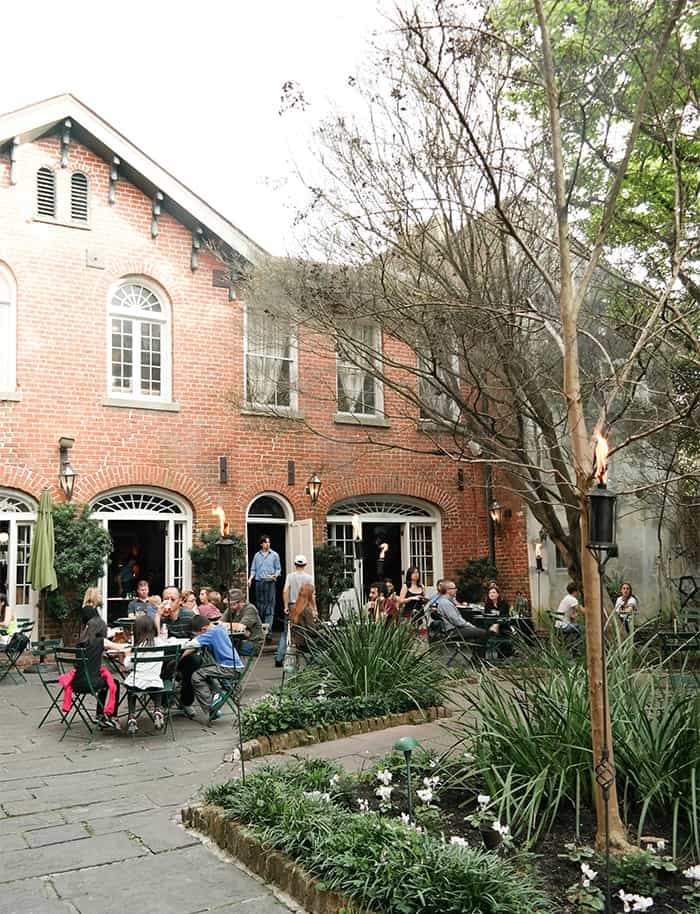 Dinner at Amelie Cafe: 912 Royal Street, French Quarter
Before turning into a restaurant, this was once the home of the Princess of Monaco. The beautiful courtyard is a lovely place to enjoy a meal al fresco. Make reservations as this place gets packed (especially for weekend brunch).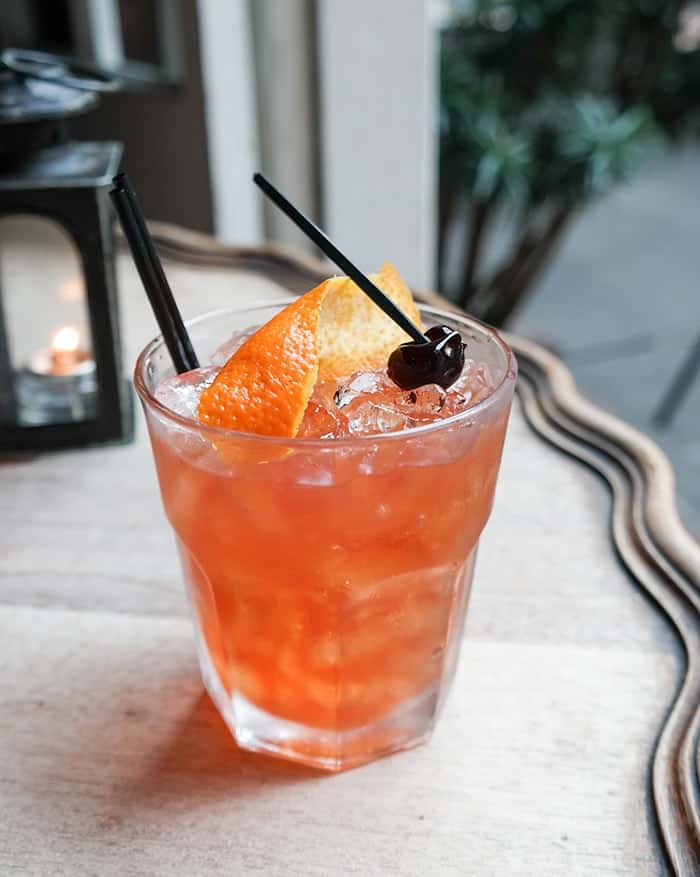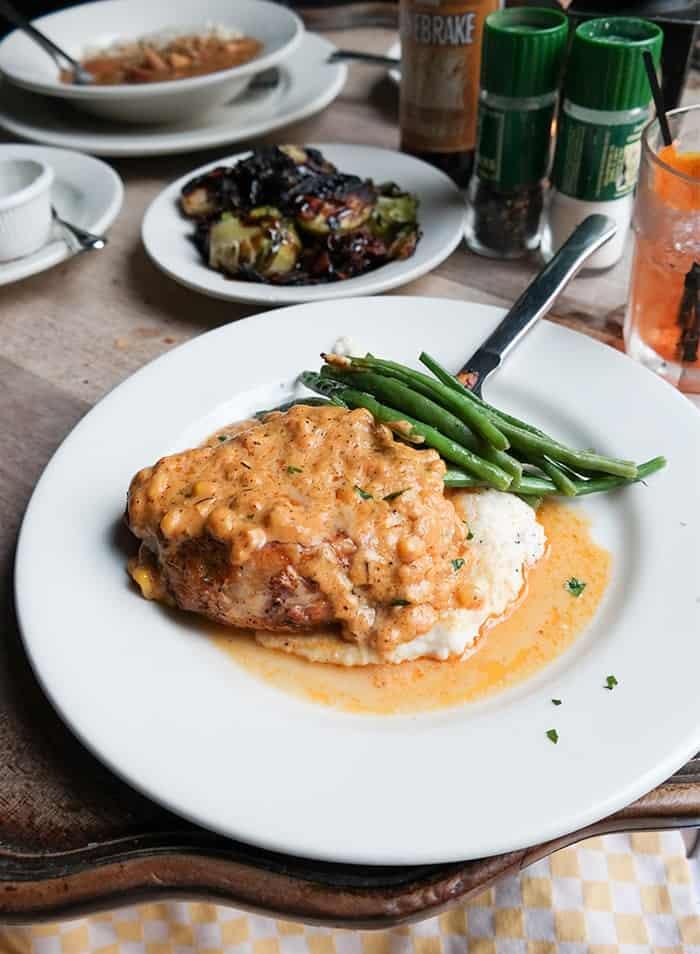 Day 2:
Lunch at Cochon: 930 Tchoupitoulas Street, Warehouse District. (not to be confused with Cochon Butcher, same address)
Fried alligator with chili garlic mayonnaise
cucumbers and herbs in vinegar
smoked pork ribs with watermelon pickle
Louisiana cochon with turnips, cabbage, and crackling (everything was delicious, but this was my favorite dish)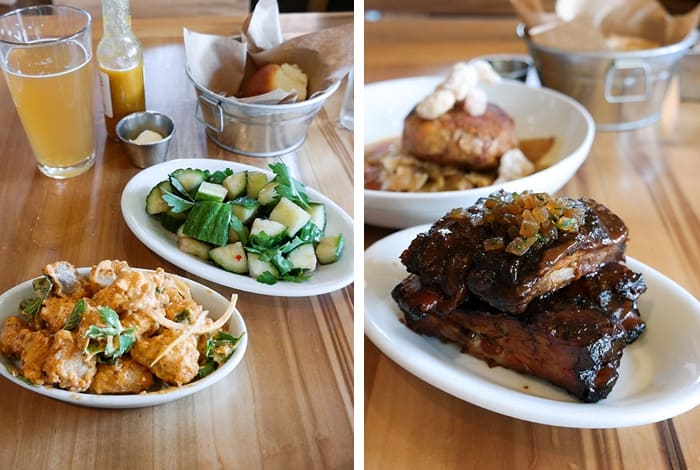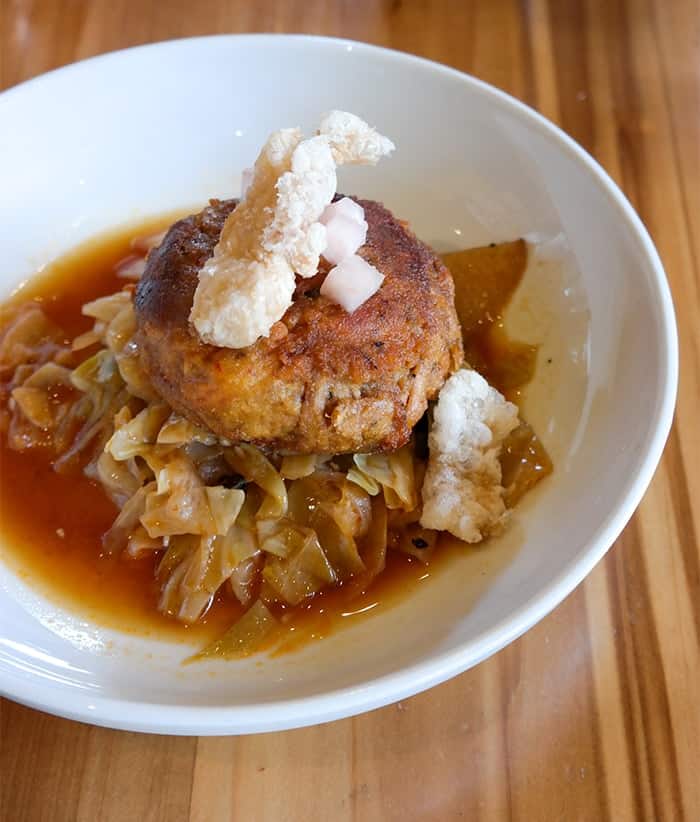 Dinner at Cochon Butcher: 930 Tchoupitoulas Street, Warehouse District
THE most amazing sandwiches ever. Try their famous Cochon Muffaletta or Buckboard Bacon Melt.
I opted for the smoked turkey with avocado, sprouts, tomato and basil aioli. It was the BEST turkey I've ever had. I've never been to a place that smokes their own turkey in house.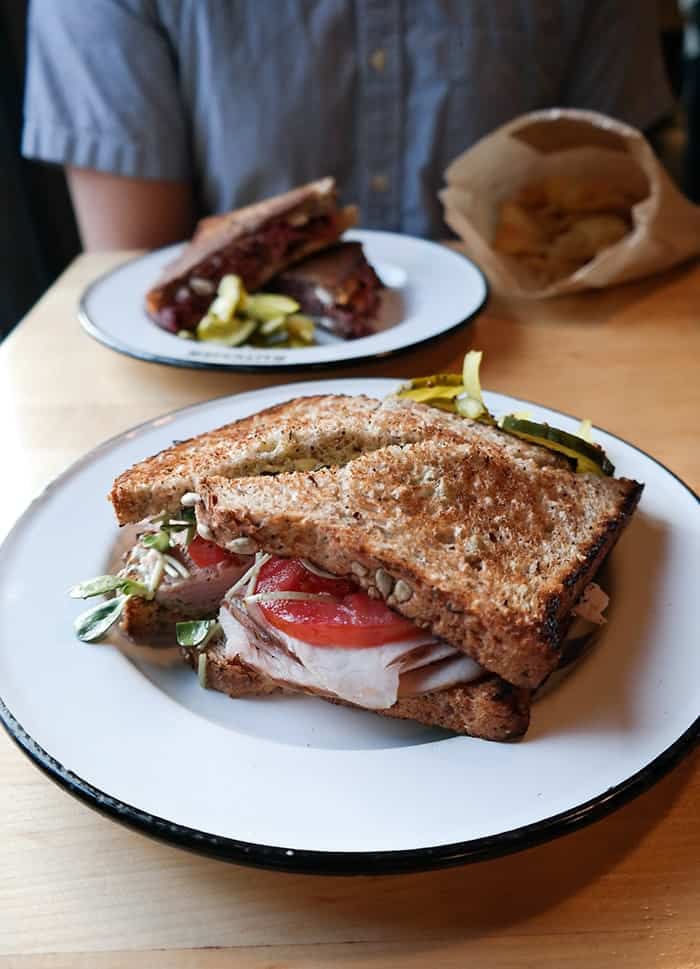 DAY 3:
I actually had Cafe du Monde every morning of our trip. What can I say? I love coffee and fried dough.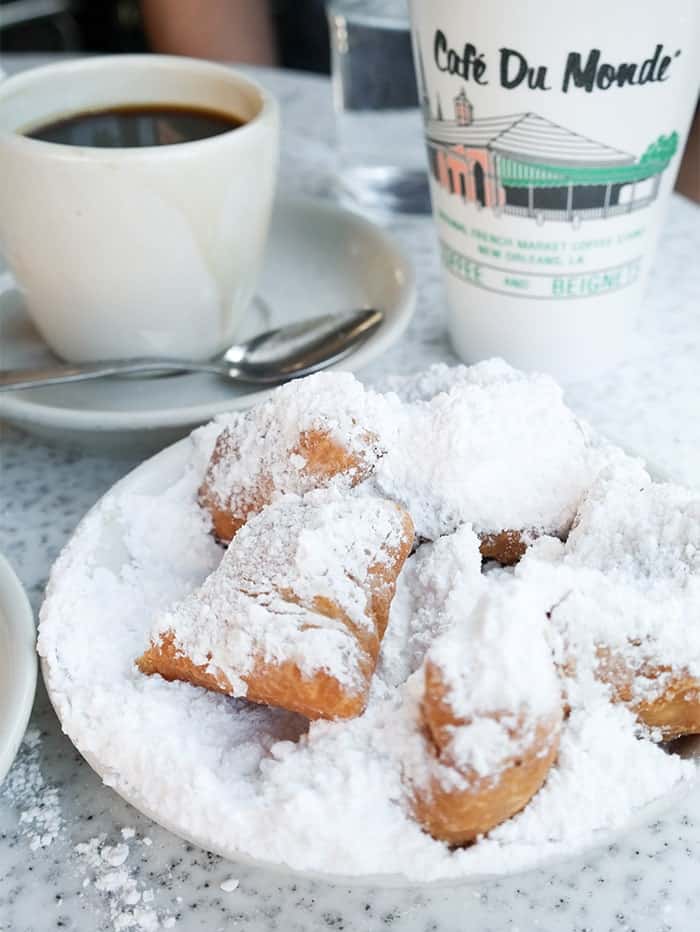 Cafe du Monde: 800 Decatur Street, French Quarter (open 24 hours!)
Give me ALL the beignets and cafe au lait, please! The frozen cafe au lait was also really good. It reminded me of Vietnamese iced coffee.
Don't be discouraged by the long lines outside the cafe. It moves pretty fast and it's well worth it. Each time we waited, it was only about 15 minutes max.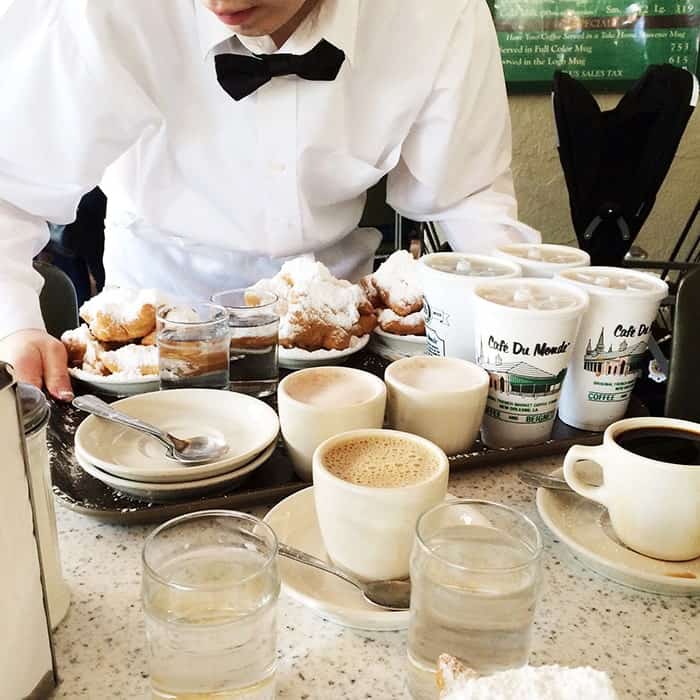 Lunch at St. James Cheese Company: 5004 Prytania Street, Uptown
Cheese, cheese, cheese! Alex got the 3 item cheese and charcuterie board. I ordered the Brie de Meaux (brie and French ham on a buttered crusty French baguette).
They're not kidding around with the cheese here.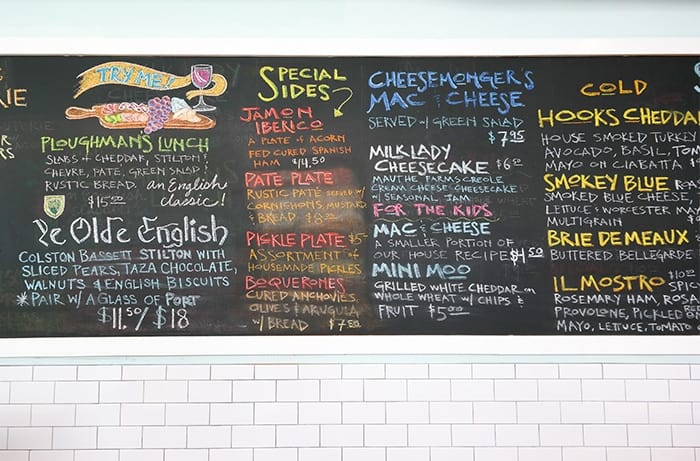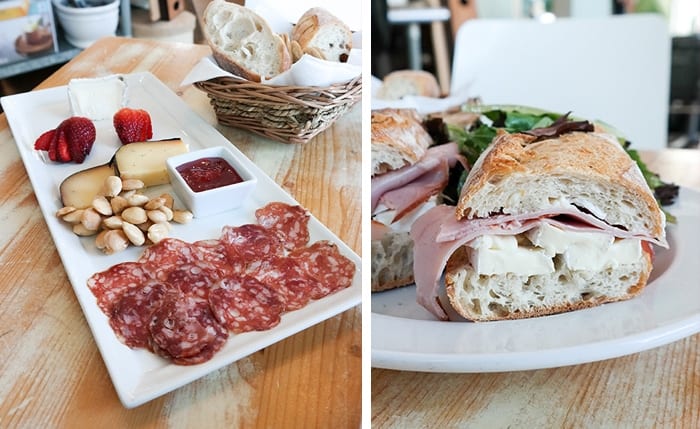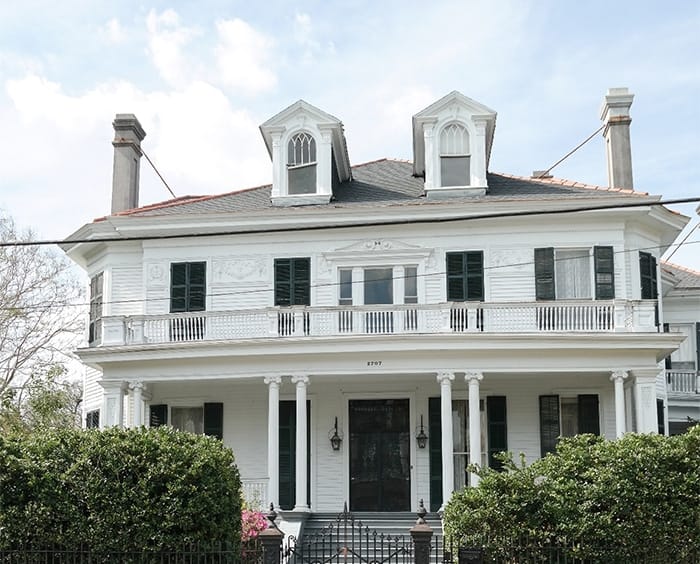 After lunch we walked to the Garden District for a walking tour.
Historic New Orleans Tours walking tours:
The two hour walking tour takes you down St. Charles Avenue along the oldest streetcar line. During the tour, we learned about a lot about the functions of the various architecture styles of the Garden District.
Along the way, you get to see some famous homes, like this one from The Curious Case of Benjamin Button.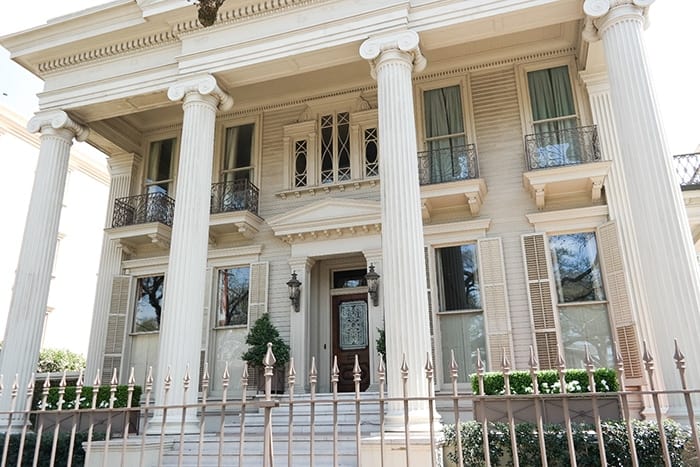 And this house that was used for MTV's The Real World (2000).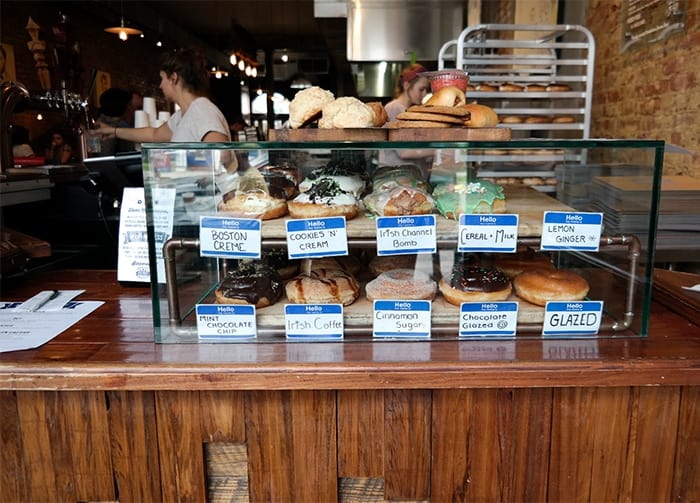 After a long afternoon strolling around the Garden District, a snack was in order. District Donuts has a great selection of sliders, donuts, and excellent coffee.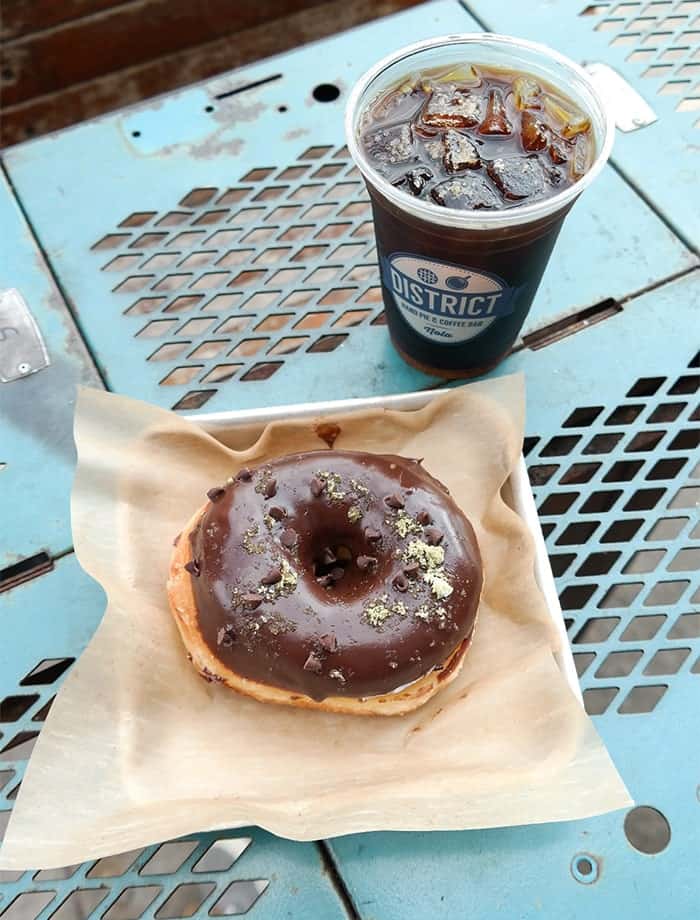 District Donuts:  2209 Magazine Street, Lower Garden District.  
I saved the best for last.
We had our last dinner at Sylvain. It's a quaint and romantic little restaurant tucked away from the maddening crowds of the French Quarter. Everywhere was delicious, plus the service was on point.
Sylvain: 625 Chartres Street, French Quarter.