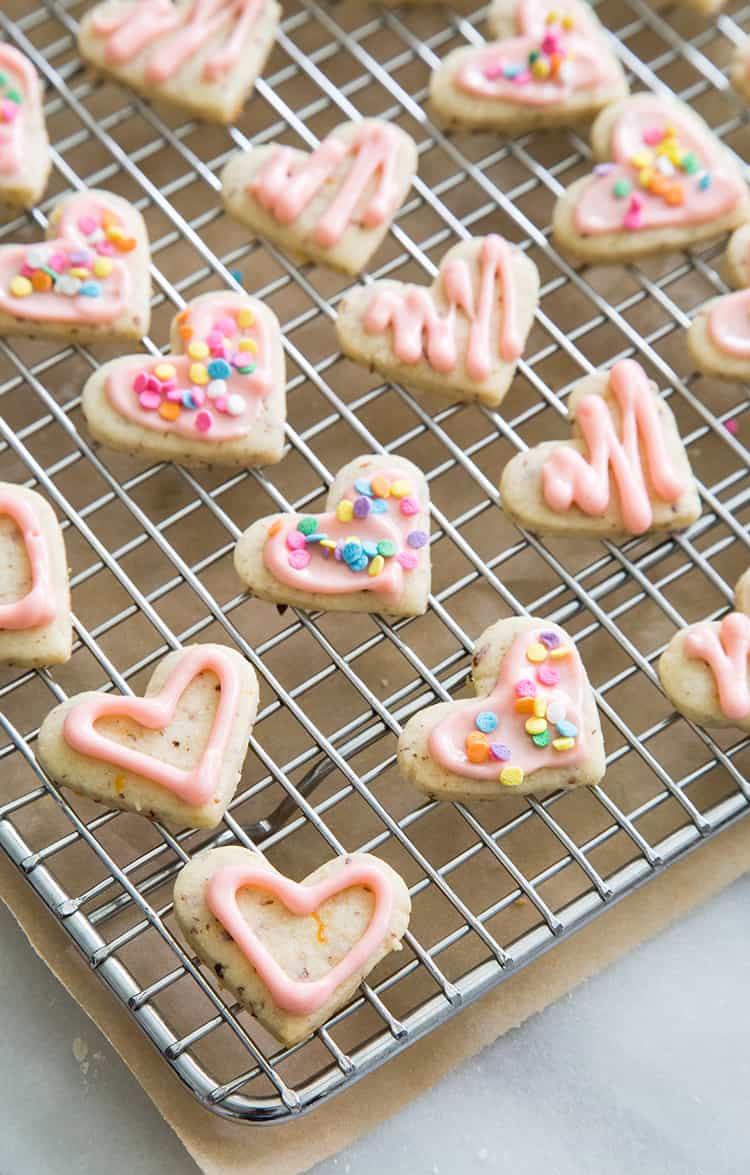 I'd like to think these citrus zingers sugar cookies are the grown up versions of those little candy conversation hearts from elementary school days. The cookie with a heart outline means I think you're great!  The zig zag striped one means you drive me crazy, but I think I like you. And the frosted cookie with the confetti sprinkles means you have stinky feet, but I love you anyway.
Sometimes I wonder what my life would be like if I had never met Alex. When my friends recount their dating adventures and regale me with all their bubbly feelings, I can't help but think about the rush of meeting someone new and the thrill of having a crush.
But I also immediately remember the awkward first/second/third dates, uncomfortable side hugs and sweaty handshakes, and ultimately the horrific this isn't working out conversation. I can't handle the ensuing drama and heartache. I'm much better off listening to my friends' escapades and living vicariously through them.
It may seem mundane, but I look forward to my weekend routine (dog park, errands, movies) with Alex and the pups. I don't think I could ever give that up.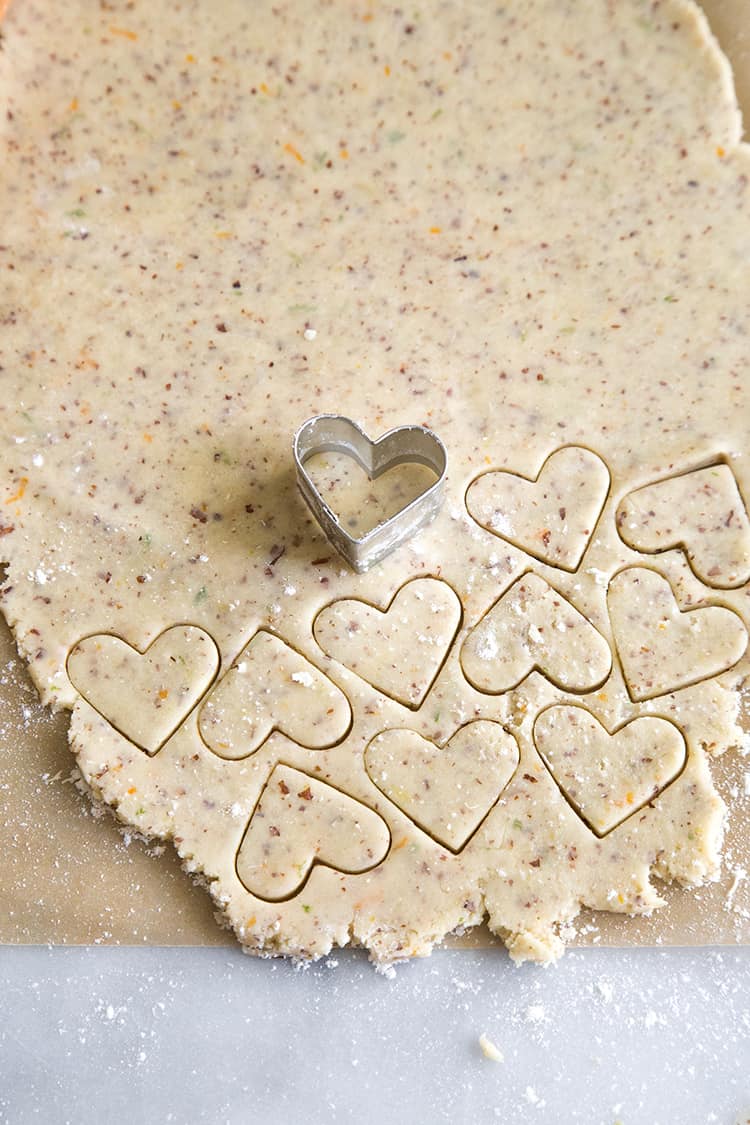 These little heart shape cookie cutter gets a lot work. It's my favorite for Valentine's Day because it's so small and cute. They make the ideal bite-sized treat. (I also used it to make the pups' sweet potato dog treats.)
I'm sharing these citrus zingers sugar cookies over at BHG's Delish Dish blog. These are not your average sugar cookies. They're made with a touch of almond flour and a whole lot of citrus. To showcase the bounty of winter citrus, I used a combination of lemon, lime, and orange. It's a bright pop of flavor sure to cure any winter blues.
These sugar cookies are great to make with children or any cookie making newbies. The dough does not require any chill time. Since the dough does not spread in the oven, no need to worry about spacing them on the baking sheet. The dough is so forgiving that you can roll the scraps together over and over and over again without messing with the integrity or quality of the dough.
So… which of these cookies would you give to your Valentine?! Obviously, Alex gets the frosted cookie with the confetti sprinkles ;)
For additional photos as well as the full recipe, visit BHG's Delish Dish blog.
Citrus Zingers Sugar Cookies
Yield: makes about 14 dozen 1-1/2 inch hearts
Ingredients:
1 cup butter, softened
1/2 cup granulated sugar
1 teaspoons each finely shredded orange, lemon, and lime peel
4 teaspoons each orange, lemon, and lime juice
1 teaspoons vanilla
2 1/2 cups all-purpose flour
3/4 cup almond flour (ground almonds)
Frosting:
4 oz cream cheese, softened
1 cup sifted powdered sugar
1 teaspoon each orange, lemon, and lime juice
1 teaspoons vanilla
red food coloring, as desired
Directions:
Get the full directions on BHG.com.