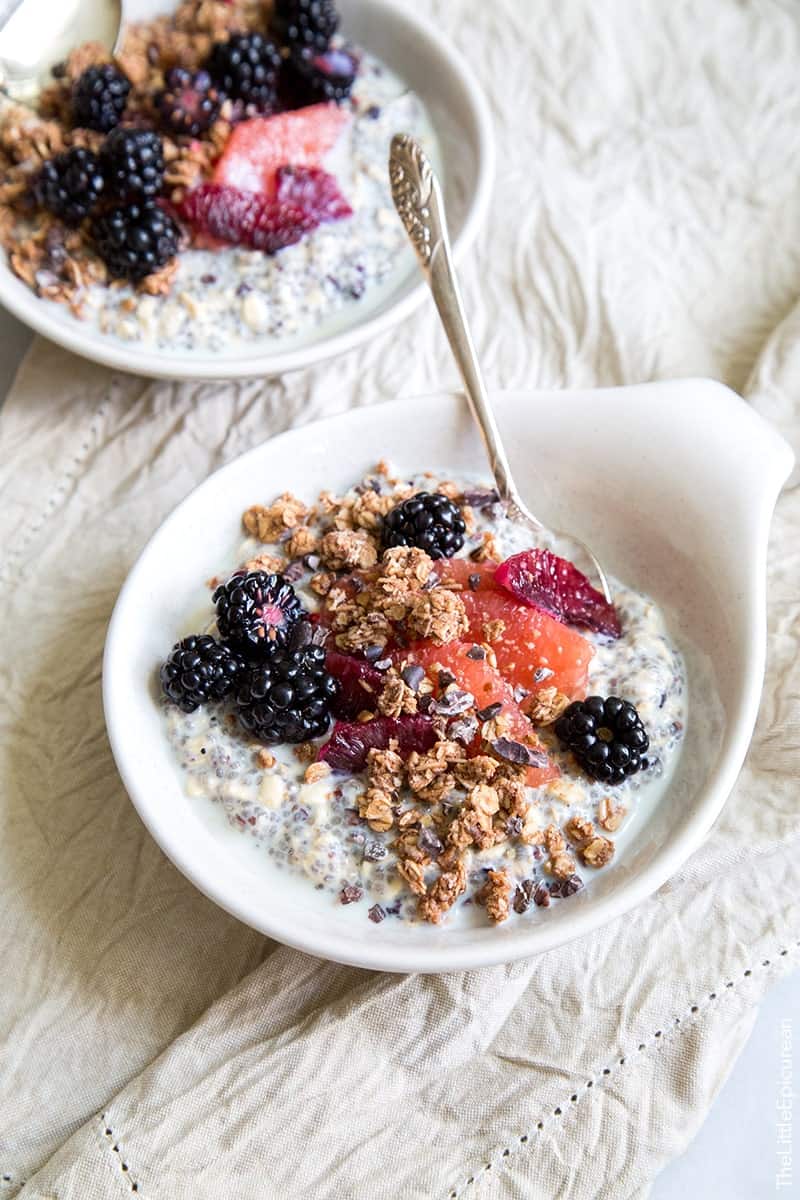 Breakfast is a daily struggle. Do I eat the cheesecake I made the night before? How about a ham and cheesy bread bowl? Or should I do the sensible thing and have some oatmeal?
Today, I chose oatmeal. I can only live off of cake, cookies, and ice cream for so long before my body seeks nutrients. This chia oatmeal breakfast bowl is packed with all sorts of good stuff to keep me full and energized.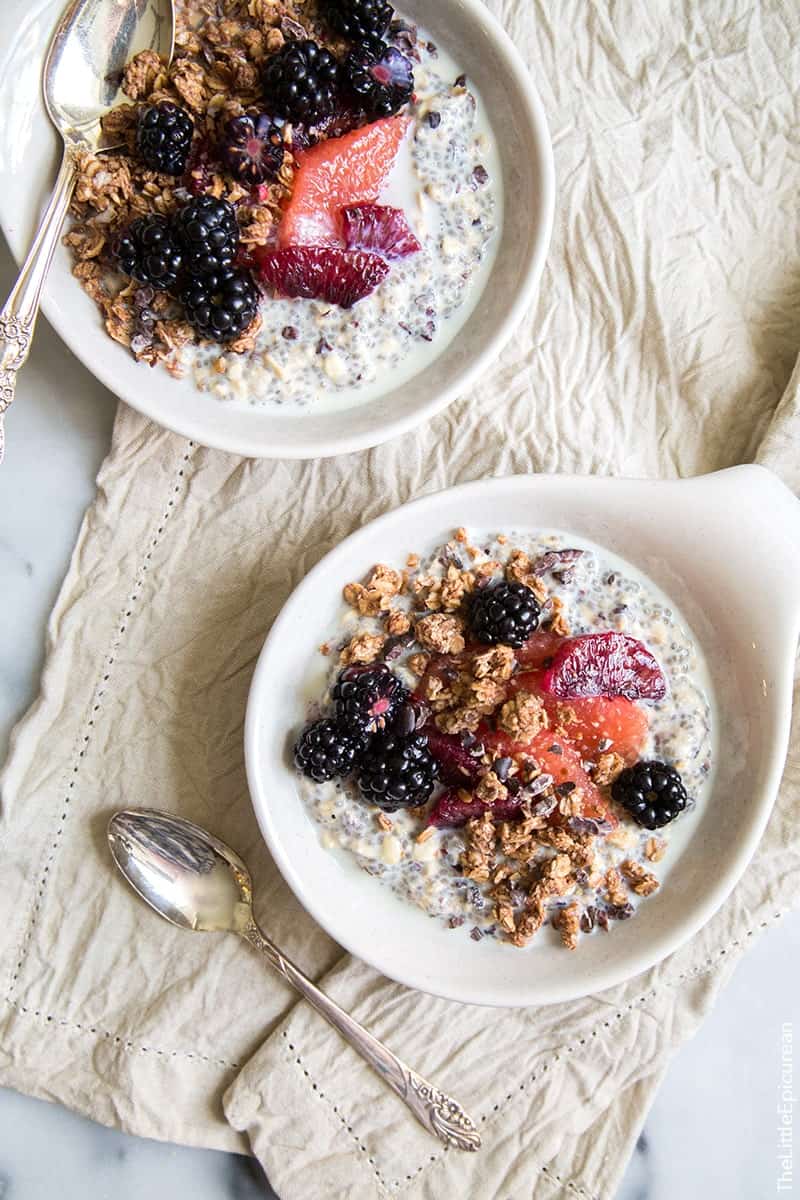 Rolled oats, chia seeds, and cacao nibs make up the base of this breakfast bowl. Although chia seeds don't provide any flavor, when soaked in liquids, it adds a great deal of texture. When chia seeds absorb moisture, it turns jelly-like, similar to pudding. The longer you let it sit, the more the chia seed will plump up.
While I used soy milk, you can substitute any kind of milk you prefer. For a touch of sweetness, I added maple syrup. Honey or agave syrup work just as well.
Oatmeal is something I can never tire of. There are endless variations when it comes to toppings. The fun part comes with the variety of toppings and mix-ins. Today's chia oatmeal breakfast bowl is topped with granola, blackberries, and blood orange segments. Perhaps tomorrow I'll load my oatmeal with toasted almonds, sliced banana, and a handful of chocolate chunks. If I'm feeling tropical, maybe some shredded coconut, pineapple slices, and chopped macadamia nuts will do the trick.
Chia Oatmeal Breakfast Bowl
Ingredients
1/2

cup

rolled oats (old-fashioned oats)

3

Tablespoons

chia seeds

2

Tablespoons

cacao nibs

1 1/3

cup

soy milk

2

Tablespoons

maple syrup

toppings: granola, berries, citrus, nuts
Instructions
In a medium bowl, combine rolled oats, chia seeds, soy milk, and maple syrup. Fold to combine until ingredients are evenly distributed. Cover and let rest at least 1 hour in the fridge (overnight is best).

Divide chia oatmeal between two serving bowls. Add additional soy milk, if desired. Add toppings and serve immediately.
Recipe Notes
The chia oatmeal will be fairly thick if allowed to sit in the fridge overnight. Stir contents together and add additional milk until consistency is to your liking.