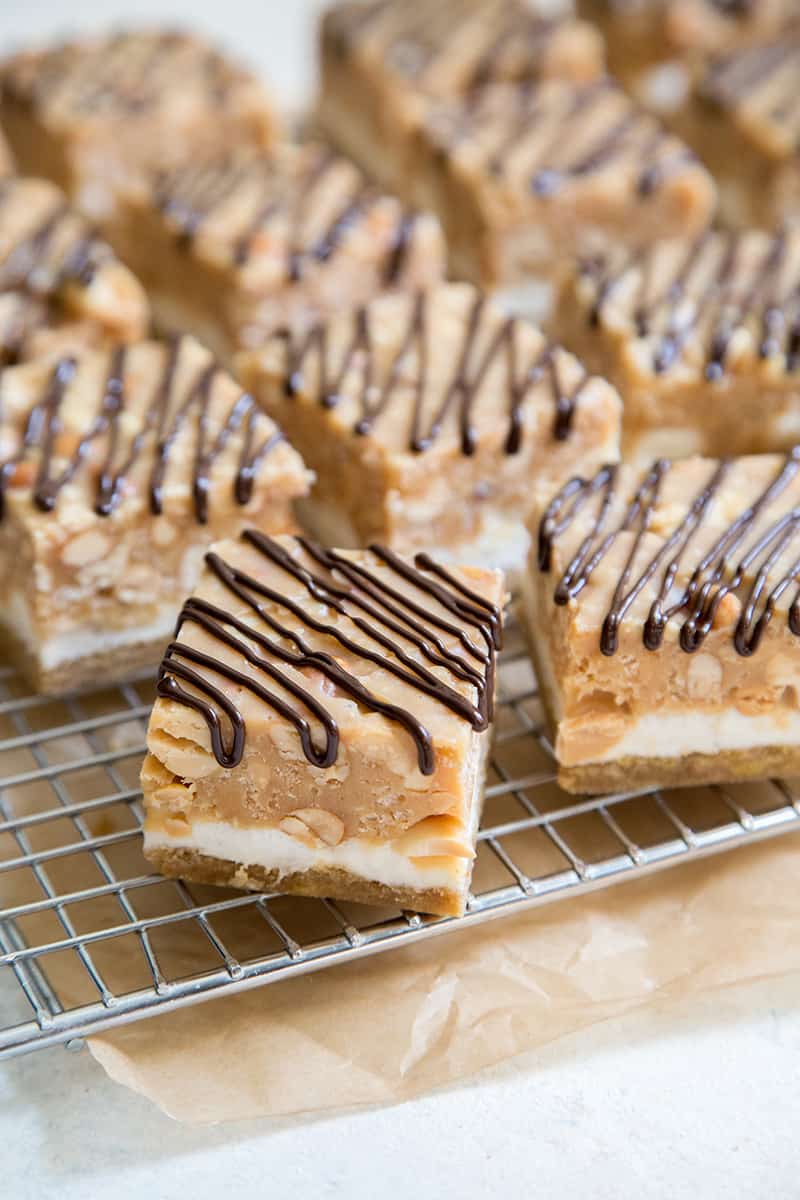 I find myself craving peanuts these day. That must mean baseball season is almost here! Asides from the flowers and blooms of springtime, I look forward to the start of baseball. I used to have very little interest in the sport. Mostly because I didn't really understand the nuances of the game. I was more interested in the snacks and beverages offered at difference stadiums. After almost 7 years with Alex, I've learned quite a lot about baseball and I love it.
In honor of the start of baseball season, I've made these chocolate peanut marshmallow bars!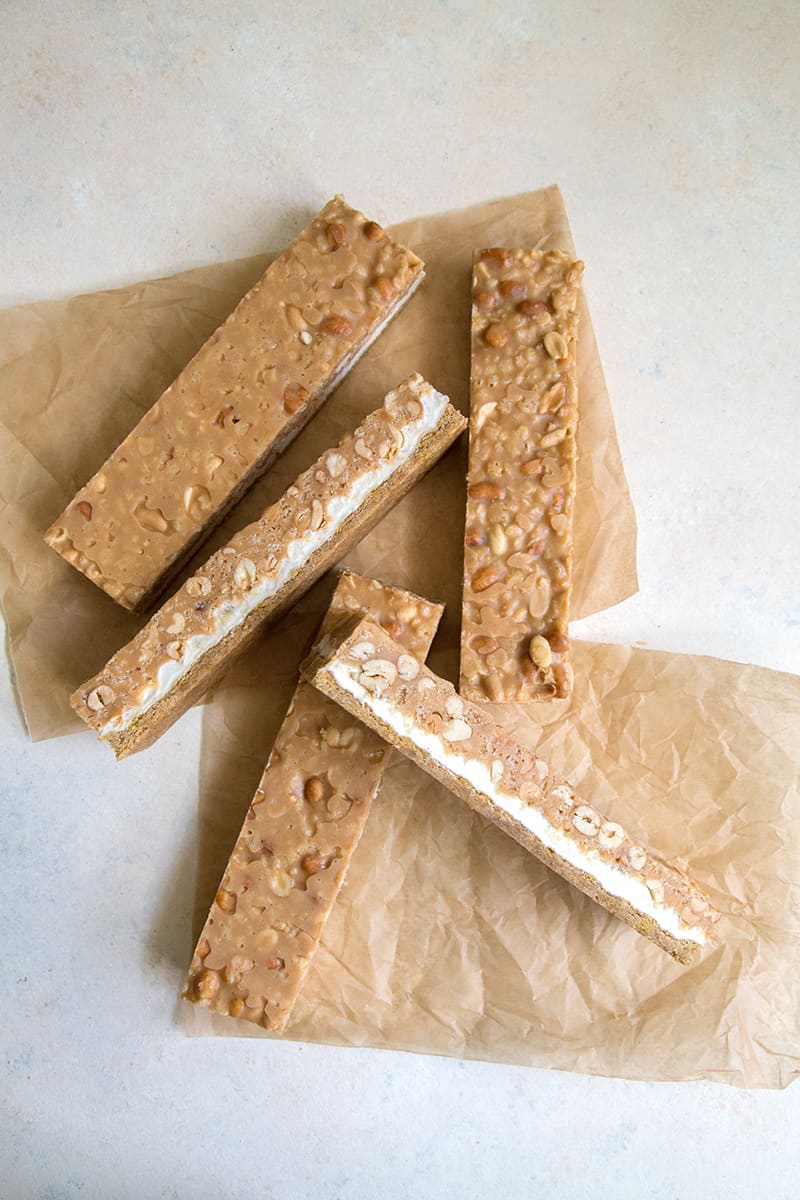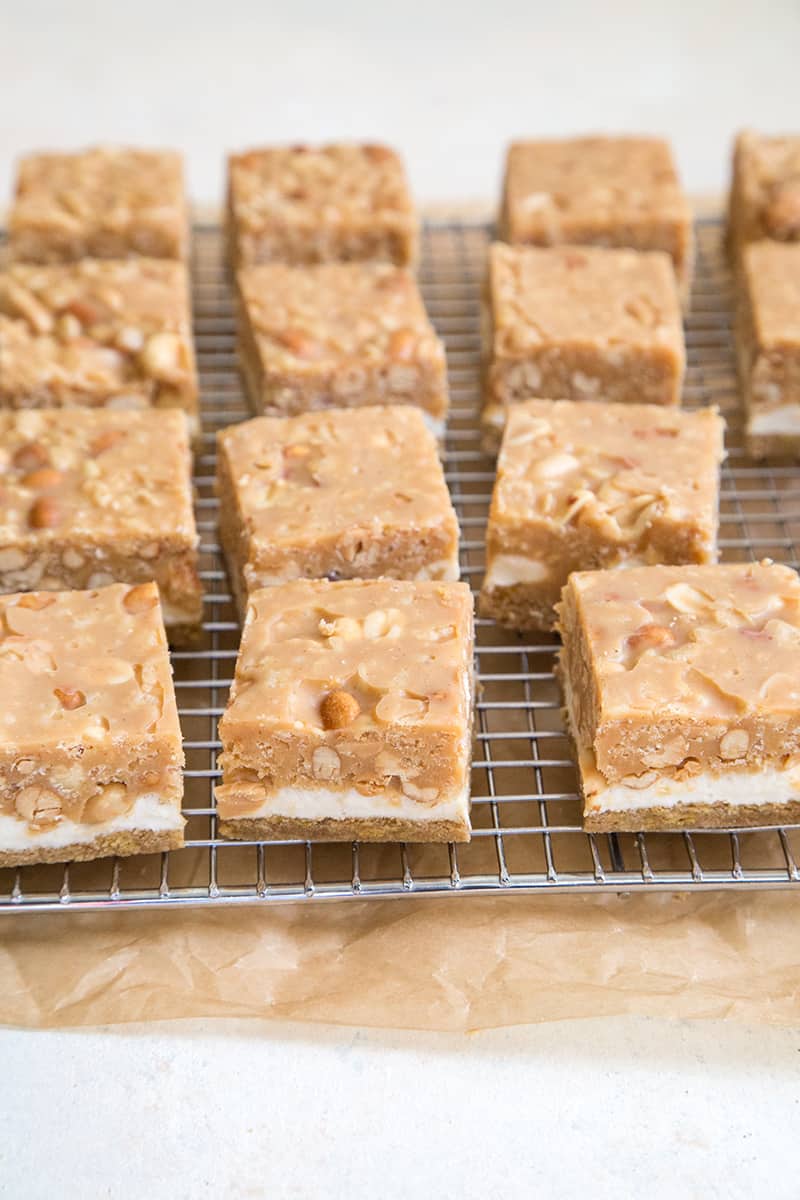 These peanut marshmallow bars are made up of everything you'd want in a treat: sweet, salty, crunch, and satisfying. The bottom cookie layer sort of resembles a shortbread crust. It's crumbly and super tasty. On top of that is a layer of melted ooey-gooey marshmallows. And on top of that is an unbelievably delicious mixture of peanut butter, salted and honey roasted peanuts, and crisp rice cereal. And because my idea of decadent knows no bounds, a generous drizzling of melted dark chocolate to finish off the treat.
I'm sharing the recipe for these peanut marshmallow bars over at BHG's Delish Dish blog. They're my take on these salted peanut bars.
Now, let's play ball!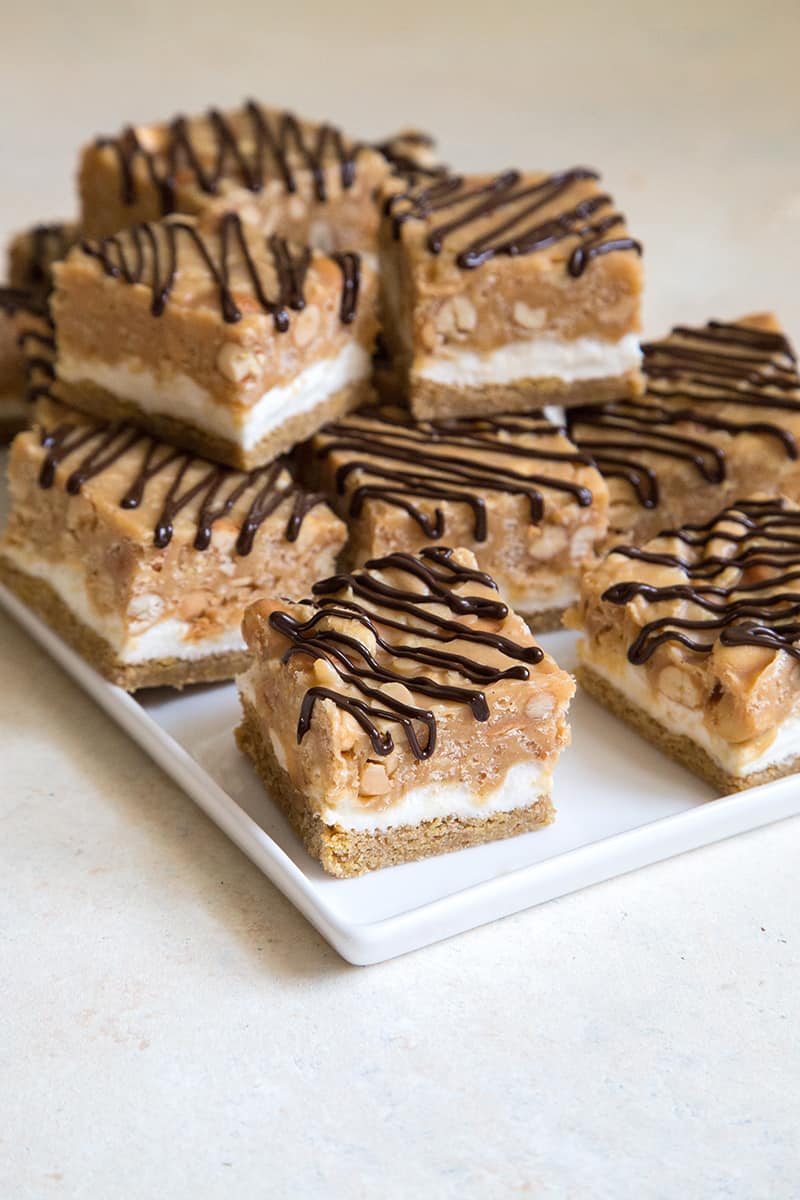 Chocolate Peanut Marshmallow Bars
Ingredients:
Crust:
1 1/3 cups all-purpose flour
2/3 cup light brown sugar, packed
2 Tbsp cornstarch
1/2 tsp fine sea salt
1/2 tsp baking powder
1/4 tsp baking soda
1/2 cup unsalted butter
2 large egg yolks
1 tsp vanilla extract
3 cups mini marshmallows
Topping:
2/3 cup light corn syrup
2/3 cup unsalted butter
1 - 10 ounce package peanut butter chips
2 tsp vanilla extract
2 cups crisp rice cereal
1 cup salted peanuts
1 cup honey roasted peanuts
4 ounces dark chocolate, melted
Directions:
Directions available at BHG.com.