Filled with mixed berries and hints of citrus, this overnight berry coffee cake would be a welcome addition to any dining table! Best of all, it can be prepared ahead of time.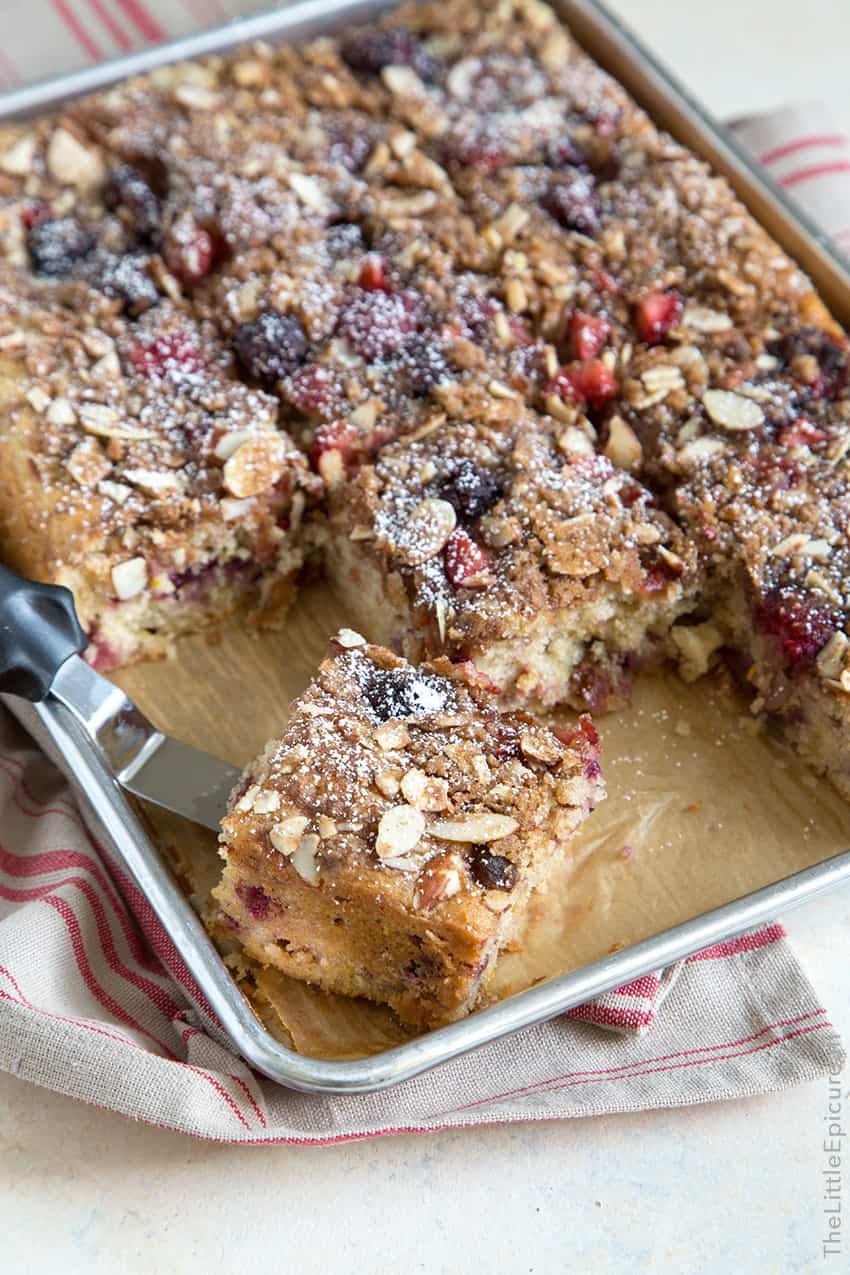 Trying to walk two dogs at the same time can be difficult, especially when there are lots of squirrels nearby. My dogs are easily distracted and they're often pulling me at different directions. Alex call walking the dogs "the sidewalk slalom."
You know what's easy? Overnight coffee cake.
Walking the dogs on weekend mornings are the absolute worse. Everyone is out and about enjoying the fresh air…especially all the neighborhood pups. All the dogs get super excited sniffing and meeting each other. A quick walk often turns into a very slow stroll with many stops.
On mornings like that, I'm very thankful to have a slice of berry coffee cake waiting for me at home.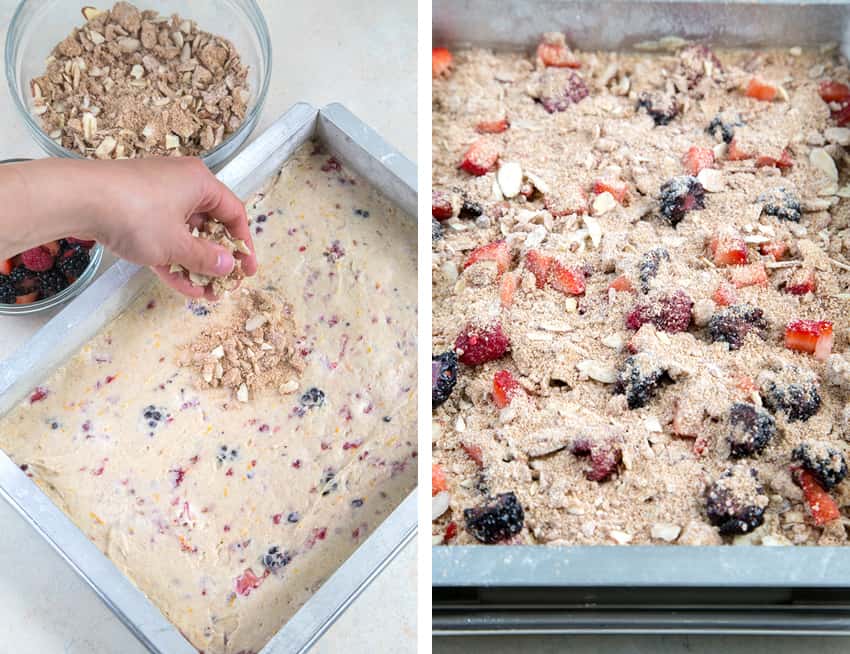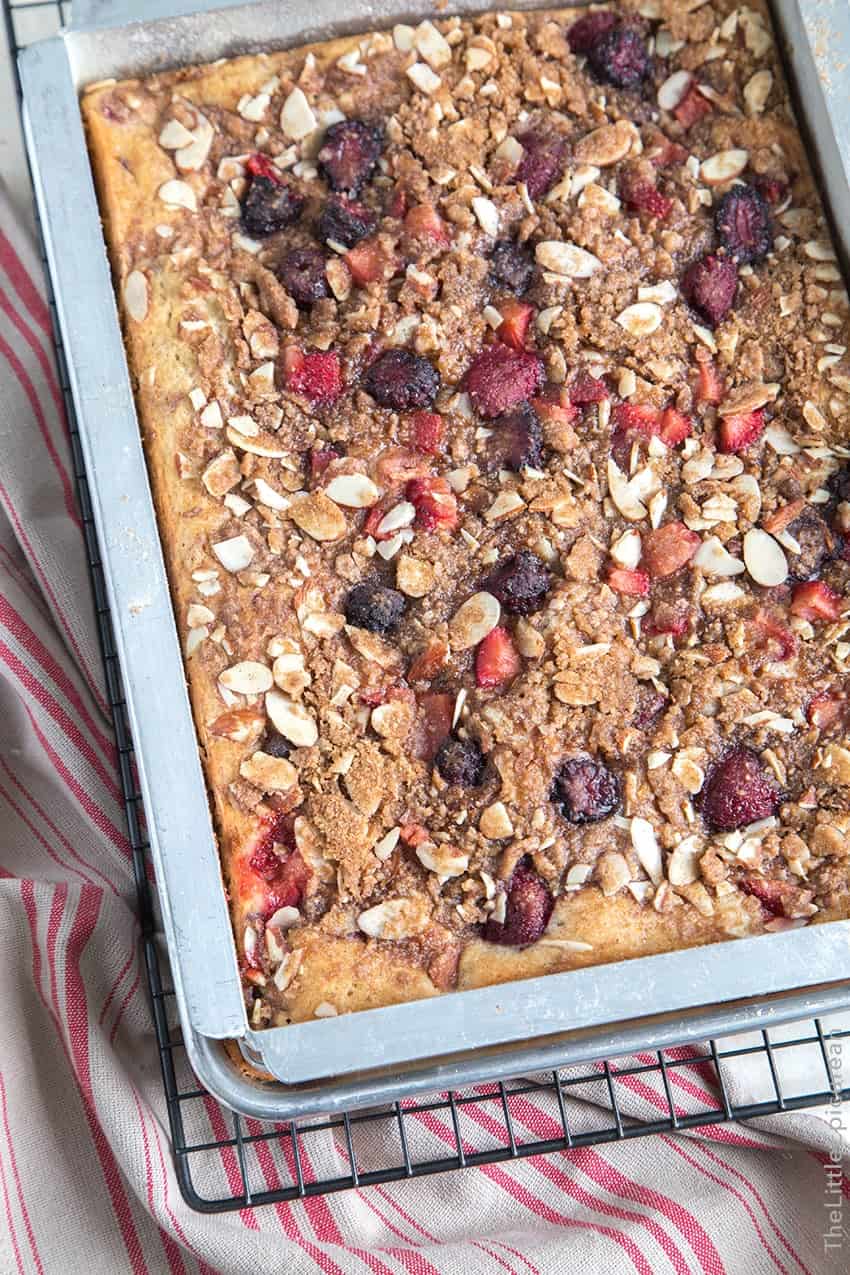 Coffee cake is hard to turn down, especially when it's fresh and warm from the oven. Coffee cake is the kitchen's natural air freshener. Baking coffee cake releases the most pleasant and intoxicating aroma. The mixture of cinnamon, citrus, and sugar screams delicious.
This berry coffee cake is simple and straightforward. It's easy to make and it's super customizable. I am sharing the recipe over at BHG's Delish Dish blog.
It's an adaptation of this overnight cranberry coffee cake. I swapped in a mixture of fresh berries instead of cranberries. It's a nice summery coffee cake that's perfect with a large cold brew iced coffee.
After a long (and laborious) walk with the pups, this coffee cake helps me settle into weekend mode.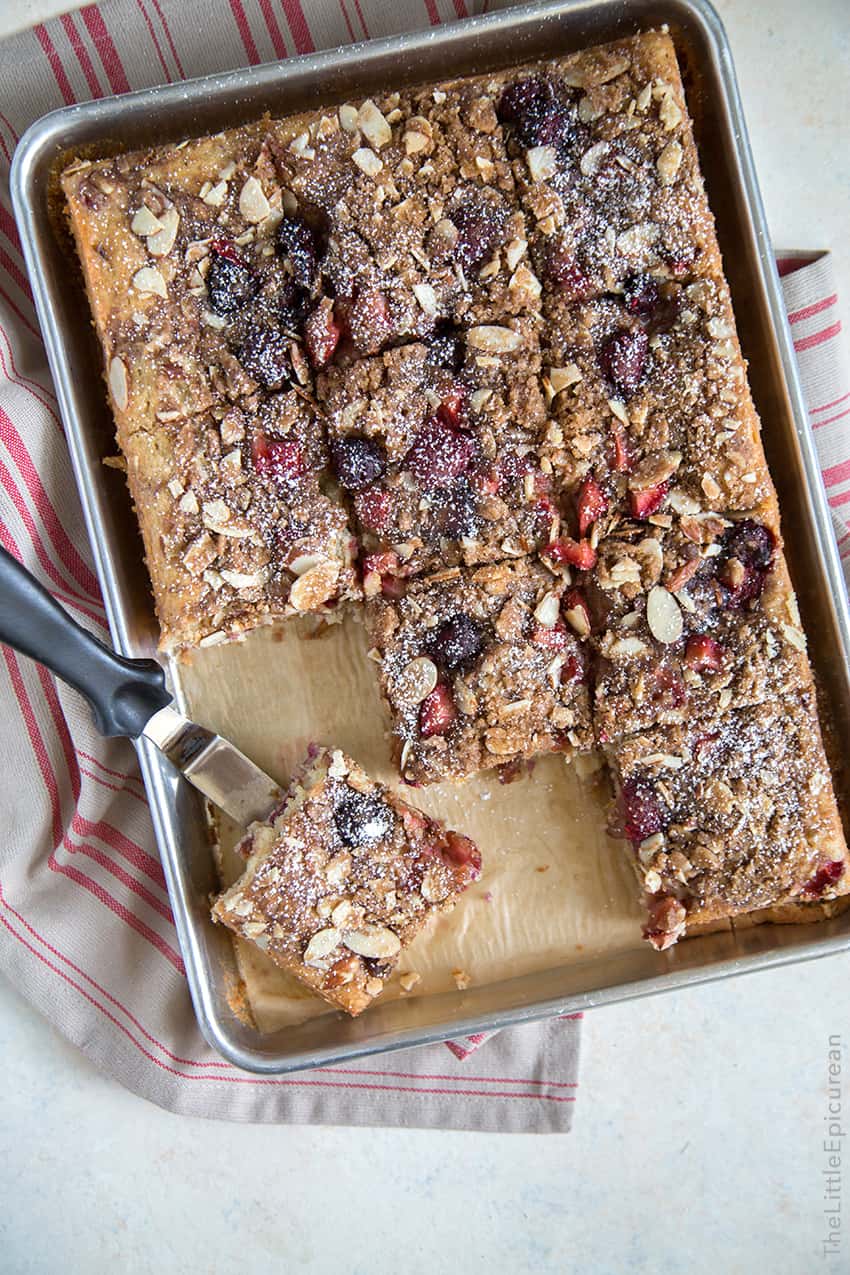 Overnight Berry Coffee Cake
Ingredients
2 1/2

cups

all-purpose flour

2

teaspoons

baking powder

1/2

teaspoon

baking soda

1/2

teaspoon

fine sea salt

1/2

teaspoon

ground cinnamon

1/2

cup

unsalted butter, softened

1

cup

granulated sugar

2

large eggs, room temp

2

cups

mixed fresh berries (strawberry, blueberry, blackberry, raspberry)

1

Tablespoon

finely grated orange peel

1/4

cup

milk

1/2

cup

brown sugar, packed

1/2

cup

sliced almonds

1

teaspoon

ground cinnamon

3

Tablespoon

unsalted butter, cold