When you need a warm and filling breakfast in a flash, these ham and cheese breakfast tarts are the perfect little portable meals.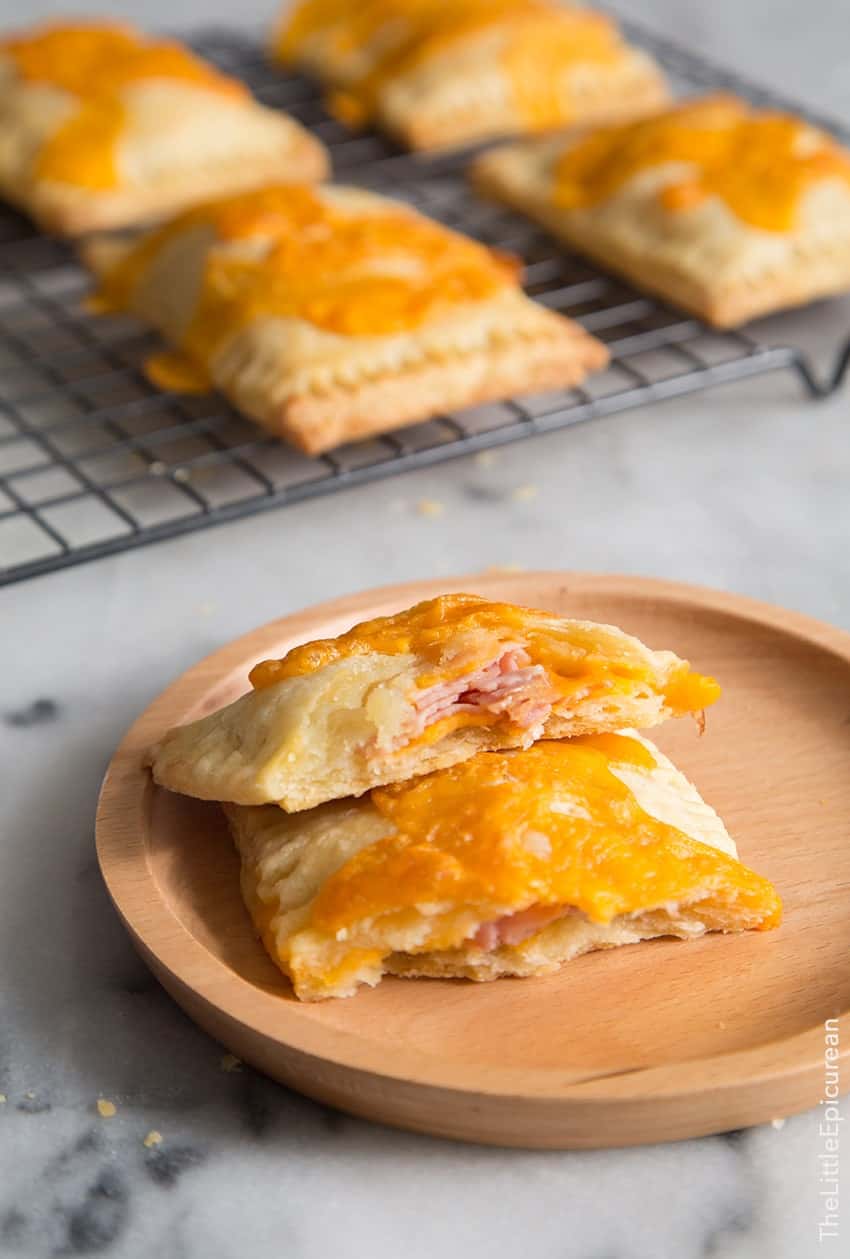 I was a cereal and milk, yogurt and fruit, and Pop-Tarts kind of girl during college. Breakfast was as simple as possible. Use of the toaster was the extent of my morning cooking. I didn't have the time, nor wanted to make the effort to make anything better.
I should have been making these ham and cheese breakfast tarts on the weekends. They're simple and easy to make. Best of all, they freeze well. I could have made a batch on Sunday and had enough breakfasts to last me through the week.
Everything always seems easier in retrospect.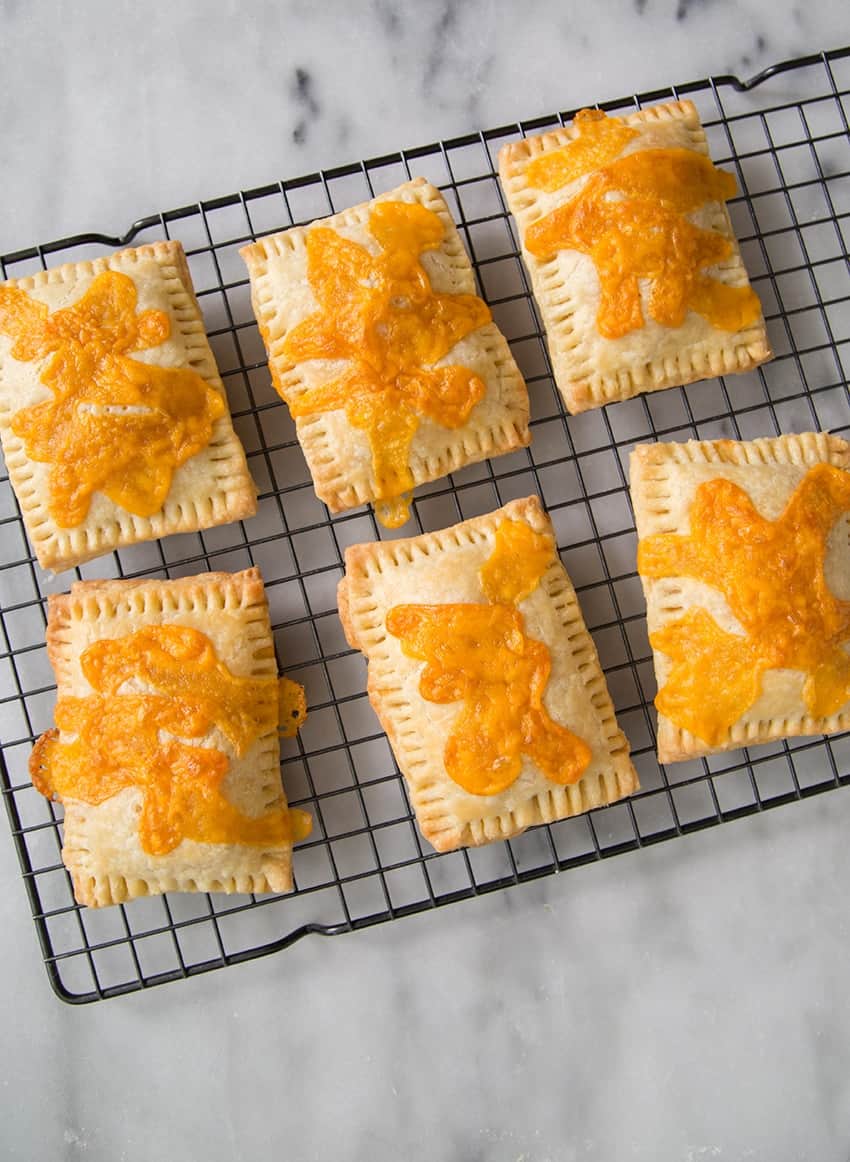 I know better. I have a batch of these breakfast tarts in the freezer.
These savory hand tarts were inspired by this jam-filled breakfast tart. I'm sharing the recipe for these ham and cheese version over at BHG's Delish Dish Blog.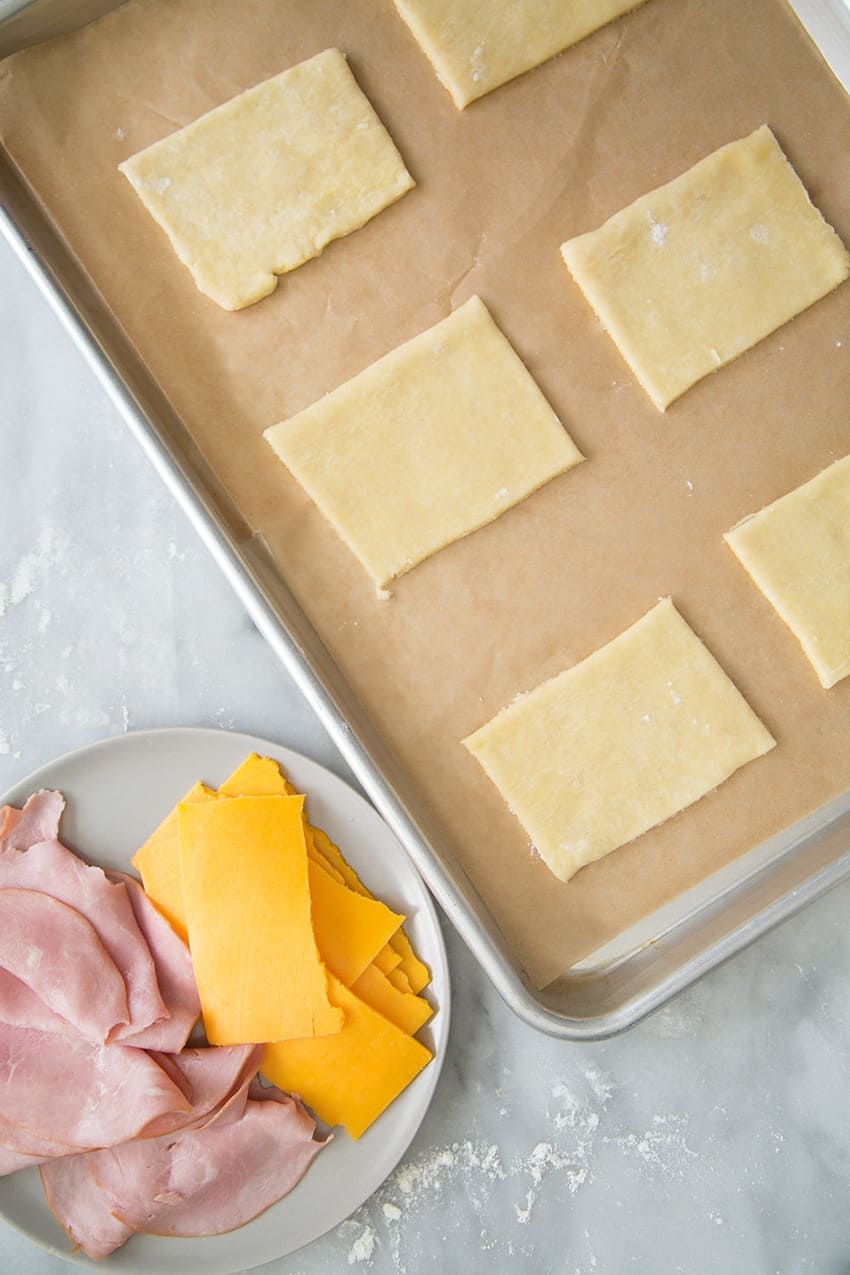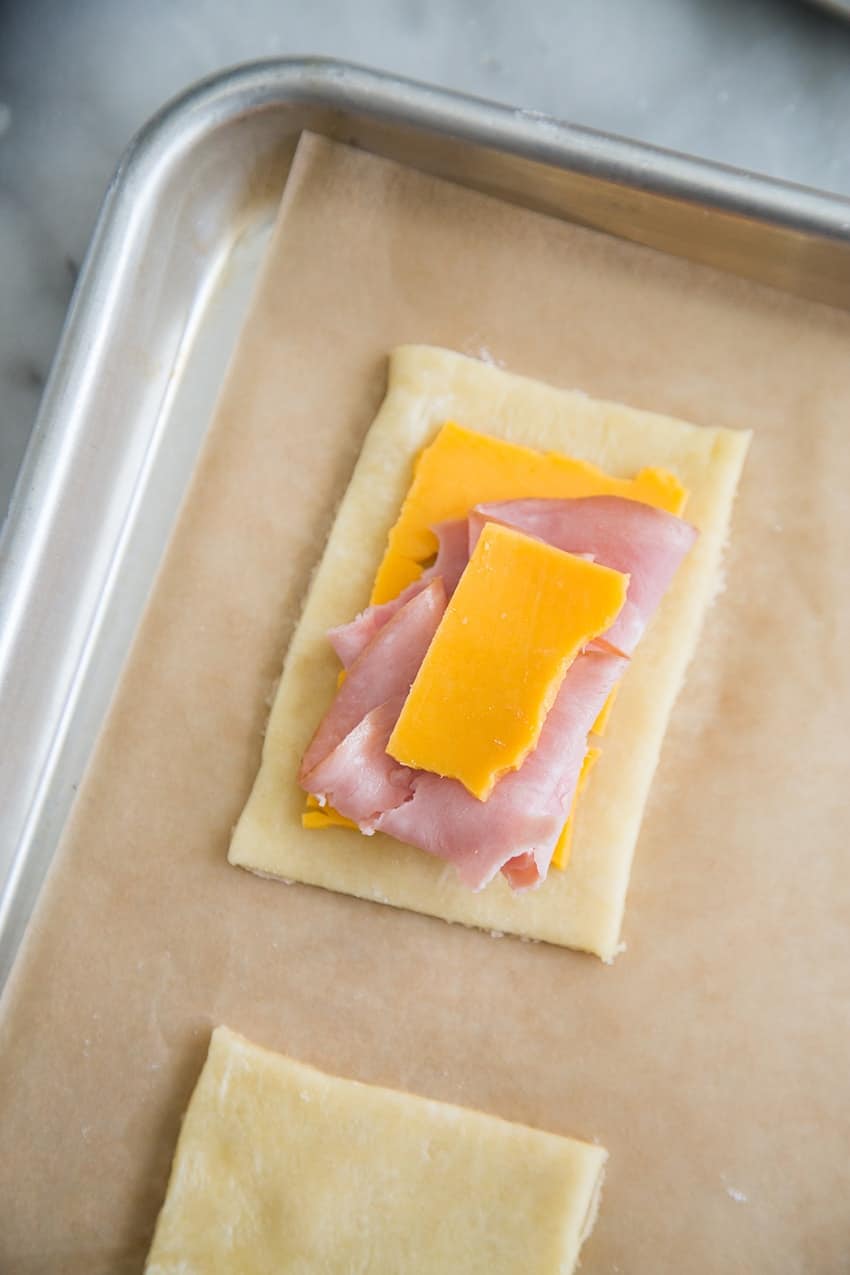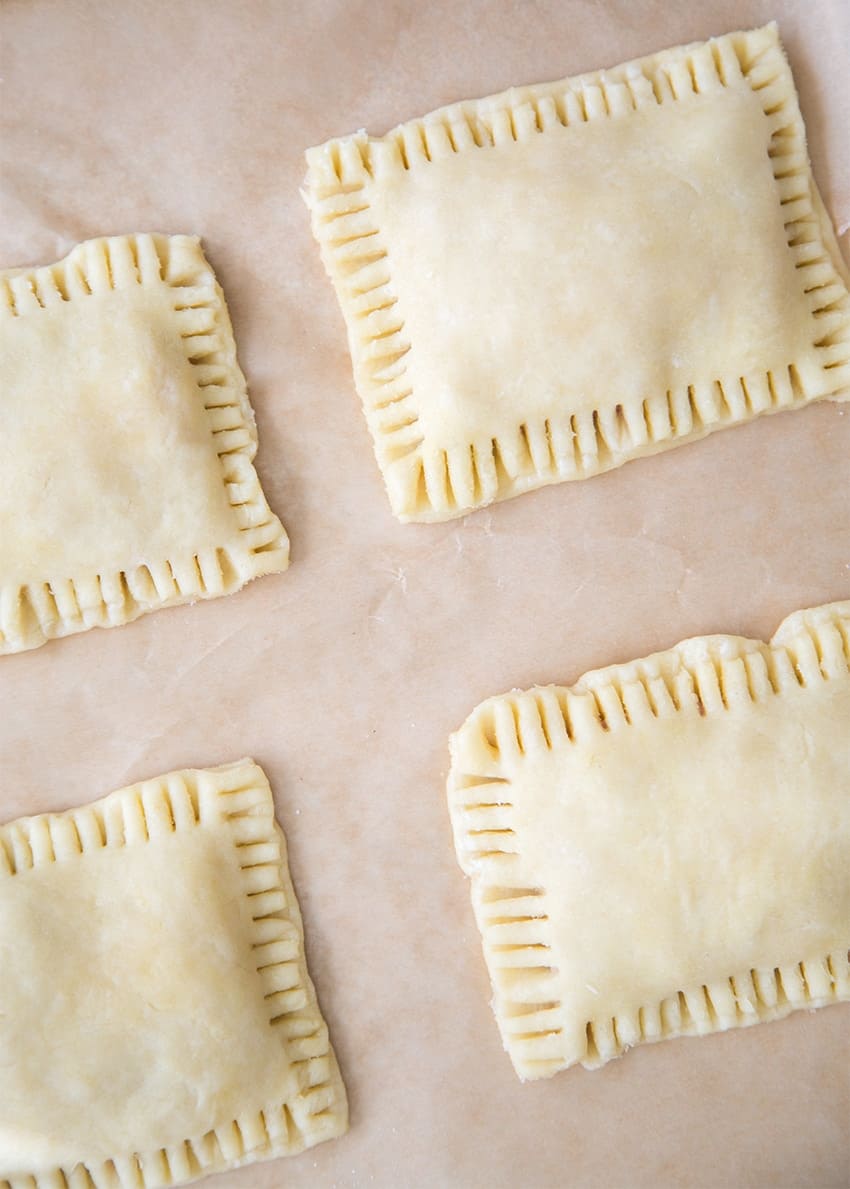 These tarts use a butter based dough. Unlike most doughs I normally work with, this dough doesn't require much chilling/resting time. They dough is very sturdy and easy to work with. It doesn't shrink or tear easily, too.
While I filled my tarts with cheddar cheese and ham, you're open to all sorts of combinations. Think mozzarella and pepperoni, Swiss and turkey, spinach and tomato, etc.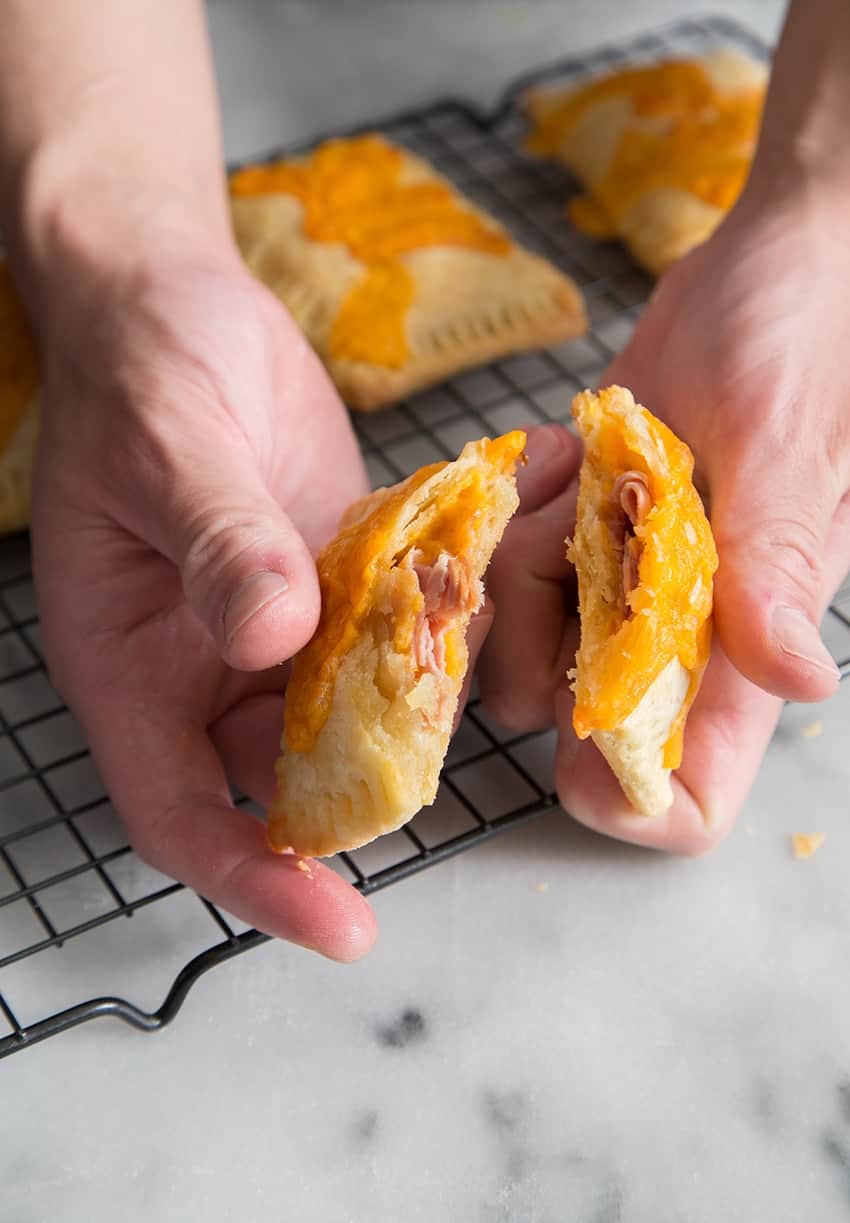 These smell amazing fresh from the oven. The buttery, flakey crust with the melted cheese, and warm ham- it's the perfect way to start Monday morning.
Ham and Cheese Breakfast Tarts
Yield: makes 6 hand tarts
Ingredients:
1 3/4 cups all-purpose flour
1 Tbsp granulated sugar
1/2 tsp fine sea salt
3/4 cup unsalted butter, cut into tablespoons
1 large egg, lightly beaten
2 Tbsp whole milk
6 slices deli ham
6 slices cheddar cheese
additional whole milk to brush tarts
Directions:
Full directions visit BHG.com