A guide to the best Japanese dining in Las Vegas.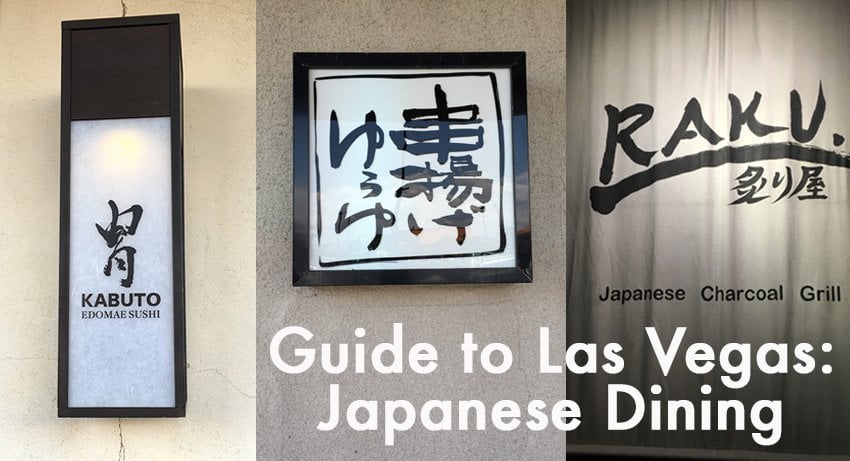 Forget California rolls and chicken teriyaki. We're getting the real, honest Japanese food.
During my early 20's Las Vegas was my second home. Since Vegas was just a four hour drive away, I spent many weekends partying and exploring in this exciting desert city.
Times have changed. I haven't been to a club in years. It's rare for me to stay out past midnight, let alone sleep at the wee hours of the morning.
Instead of loud music and shots of alcohol, I'm all about relaxing and enjoying the good life. To me, that means partaking in memorable and delicious dining experiences.
Las Vegas is known for their massive hotels, luxurious pools, and outrageous buffets. During my 20's I learned about all the amazing food off the strip. When you're 21, the last thing you want to do is spent money on food. All that money is saved for gambling and booze. I explored Las Vegas' massive Chinatown.
Las Vegas' Chinatown
The food choices within this area is a bit overwhelming. While it's called Chinatown, this area is home to all Asian fare. From some of the best sushi I've ever had to 24 hour pho restaurants, you can find it all here.
I've complied some of my favorite Japanese dining off the Las Vegas strip. I've included some video snips from my snapchat (username: LittleEpicurean). I'm still learning how to edit videos. I apologize about the quality.
For an authentic Japanese sushi experience: Kabuto Edomae Sushi
This restaurant offers two seatings a night: 6pm and 8:30pm. Reservations are HIGHLY recommended and accepted up to 2 months in advance.
They offer three omakase tasting menus that range from $48-$120 per person. You can also order a la carte if you want to try more food. They take great measure to accommodate food allergies. The sushi chefs made sure to note my shellfish allergies.  I watched as they used different plates to avoid cross-contamination.
The attention to detail, impeccable service, and insanely fresh seafood is well worth the price. They also let you know where all their seafood was caught. This is the perfect restaurant to celebrate special occasions. If you're hesitant to eat raw fish or think sushi is scary/stinky/gross, Kabuto will make your a believer.
Kabuto: 5040 W. Spring Mountain Road #4 
(702)676-1044
For kushiage and tonkatsu: Yu-Yu
Kushiage refers to fried foods served on skewers. From fried lotus root to fried pork belly, you can order the kushiage tapa style to sample all the varieties. Yu-Yu also serves a great selection of tonkatsu. Tonkatsu is panko-breaded, deep fried pork cutlets. Asides from pork, you can order chicken or fish tonkatsu.
Great place to lunch, dinner, and late-night eats. Reservations are not required.
Yu-Yu: 5040 Spring Mountain Road, E101
(702)220-4223
For Japanese charcoal grill dinner tapa style: Aburiya Raku
You definitely need reservations to eat at this tiny restaurant (unless you're willing to wait an hour or two on stand-by).
Raku serves authentic Japanese food cooked over a Japanese charcoal grill. All the menu items are served a la carte in small portions. Most of the items are served by the skewer. (You can see the samples in the video above.)
They have a very large sake selection and numerous daily specials (mainly fish flown fresh from Japan). One item you MUST order is Raku's Tofu. It's the BEST fresh tofu I've ever had, even better than some of the tofu I tried in Japan.
Inside the restaurant, it's quite dark, very romantic, and cozy. It's an ideal place for a date or small group of friends. (I'm not sure if they seat parties larger than four.) Raku is only open for dinner. (If you happen in be in Los Angeles, they recently opened a location on the westside.)
Ramen has definitely gained tremendous popularity over the last few years. You no longer have to go to Japan for the best ramen. There's Ippudo in New York, Santouka in Orange County, and Monta in Las Vegas.
Monta serves "kurume" style ramen broth made from pork bones and soy sauce. The tonkotsu ramen is the heaviest out of all their choices. It's made with a rich and creamy pork broth.
For those with lighter appetites, the shoyu ramen is made with chicken broth. And if you're somewhere in between, I suggest the tonkotsu shoyu ramen which combines pork and chicken broth. It gives you all the flavor and richness of the pork balanced with the lighter, cleaner chicken broth.
The gyoza and tanaka fried rice is also amazing.
No reservations. Monta is first-come, first-serve. A line starts to form outside the restaurant a few minutes before it opens for lunch. I suggest coming early or dining here during off hours.
 Monta Ramen: 5030 W. Spring Mountain Road, Suite 6
(702)367-4600
For Japanese Curry Rice Plates: Curry Zen
Curry Zen: 5020 Spring Mountain Road #1
(702)985-1192
For a creative and innovative Japanese-French twist on desserts: Sweets Raku
Sweets Raku: 5040 W. Spring Mountain Road #3
(702)290-7181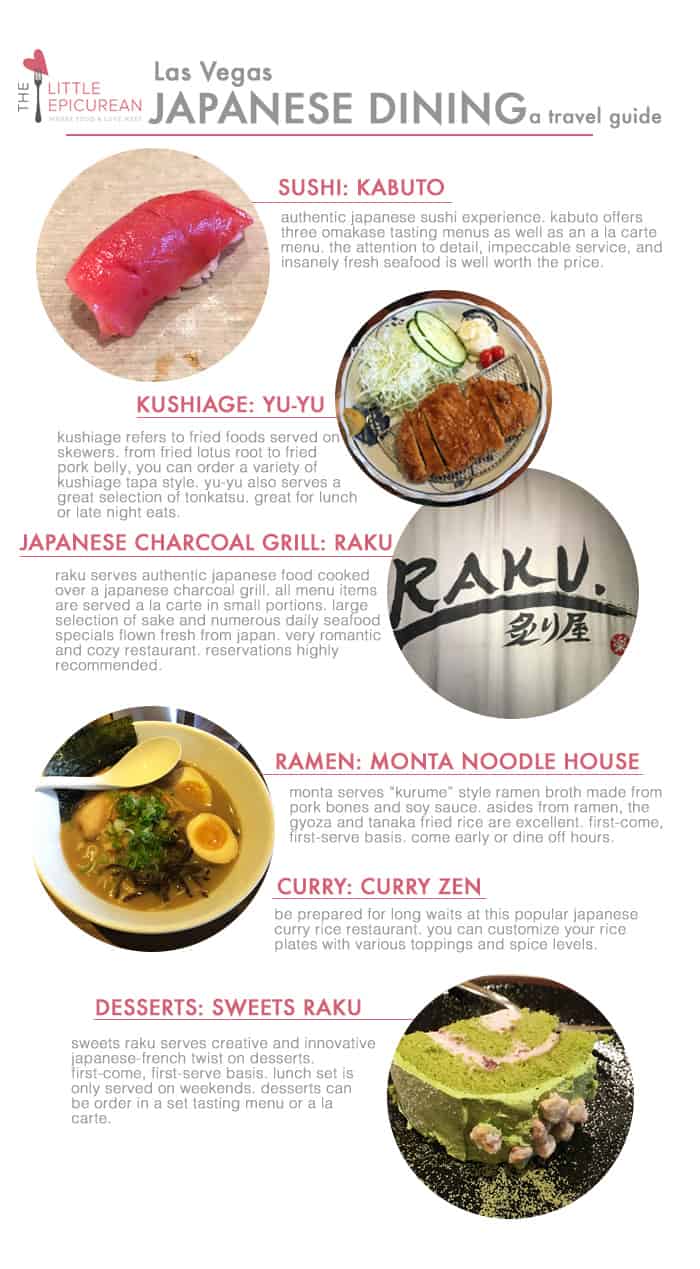 NOTE: All videos and photos included in this post was taken with my iPhone 6s.