This Grand Rapids travel guide features what to eat, see, and do during a weekend getaway in Michigan.
Experience Grand Rapids hosted my visit. As always, all opinions expressed here are my own.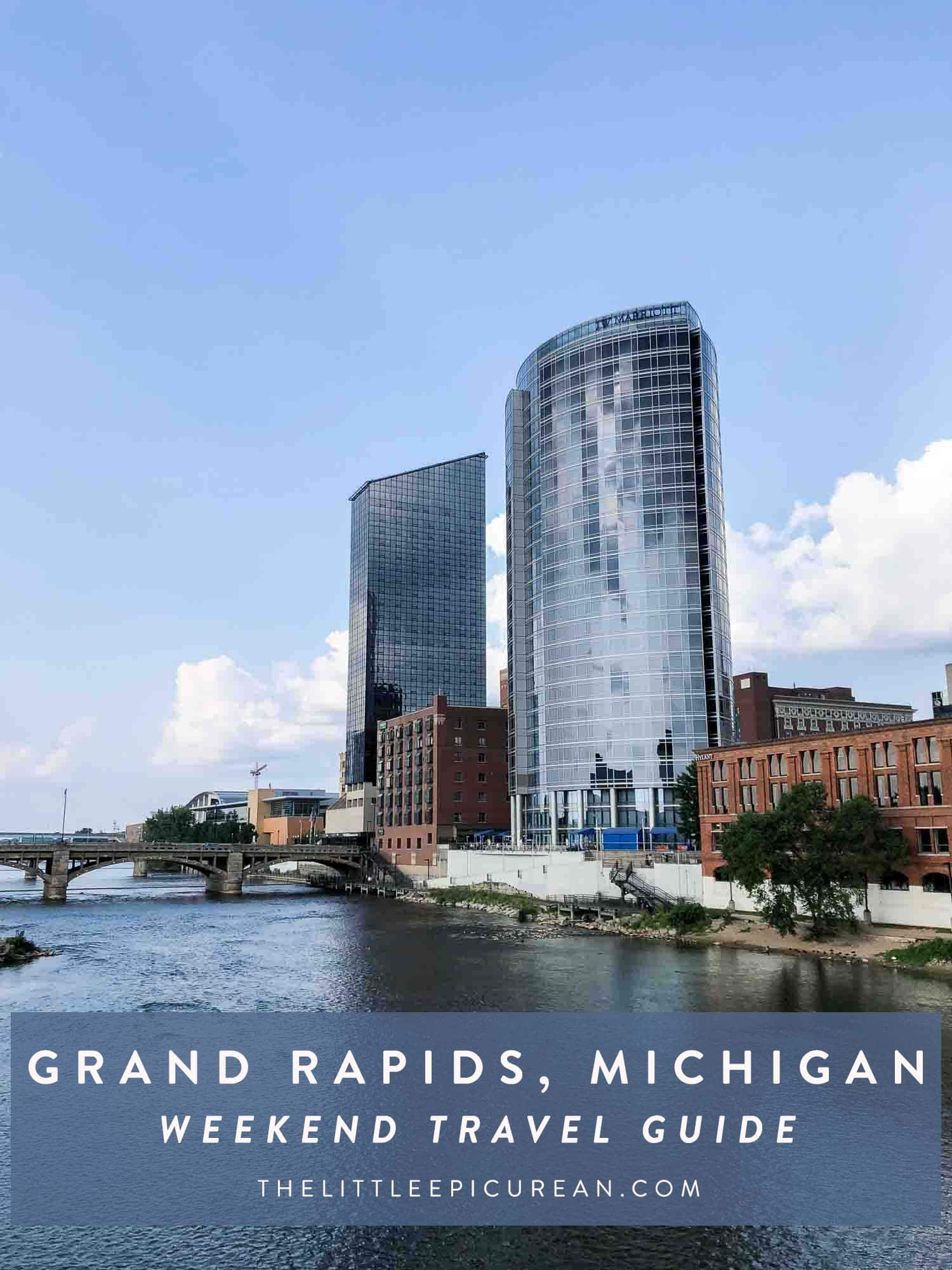 I'm always down for an adventure. Especially, if tasty food and drink are involved. I had an amazing time exploring Grand Rapids, Michigan.
A quick weekend getaway was the perfect introduction to this beautiful and dynamic city. I look forward to returning and experiencing more!
Grand Rapids Travel Guide
Grand Rapids is the second largest city in Michigan. It is located on the west side of the state, about a two and half hour drive from both Detroit and Chicago.
Once known as America's "Furniture City," Grand Rapids has transformed into "Beer City USA." Thanks in great part to Founders Brewing Company, there are over 80 breweries within the city's limits.
Transportation:
Gerald R. Ford International Airport (GRR)
International airport named in honor of the 38th President of the United States. Grand Rapids is the childhood home of President Ford.
GRR offers more than 100 nonstop flights daily to 26 major cities. (I flew from LAX-MSP-GRR. It was quick and easy!)
It's a speedy 15-20 minute ride from the airport to downtown Grand Rapids.
Car Rental or Ride Share
From the airport, you can rent a car or simply take ride share services.
Lyft and Uber are widely available.
Public Transportation
Ride The Rapid. Bus system that runs throughout the city and beyond. Single ride tickets for $1.75 or you can purchase multiple ride tickets/passes. Tickets can be purchased on board, online, and at ticket vending machines at Silver Line Stations.
DASH (Downtown Area Shuttle) is a free service! There are two routes that take from city center to either the West side or North Quarter.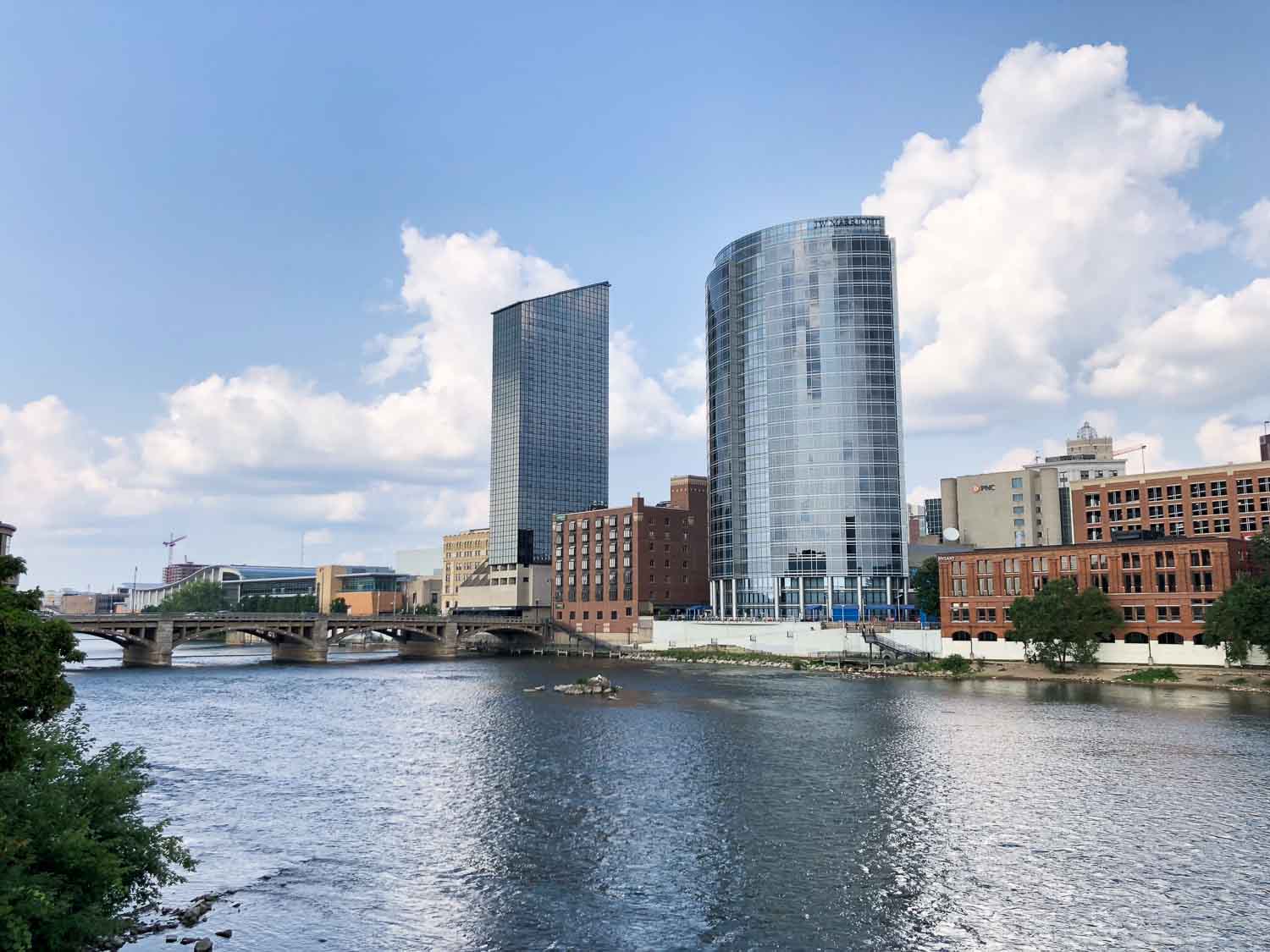 Centrally located in downtown Grand Rapids, the JW Marriot is walking distance to many food options and attractions.
The hotel has direct access to a walking path along the river. Asides from beautiful views of the river and city, the hotel features a spa, pool, and 24-hour fitness center.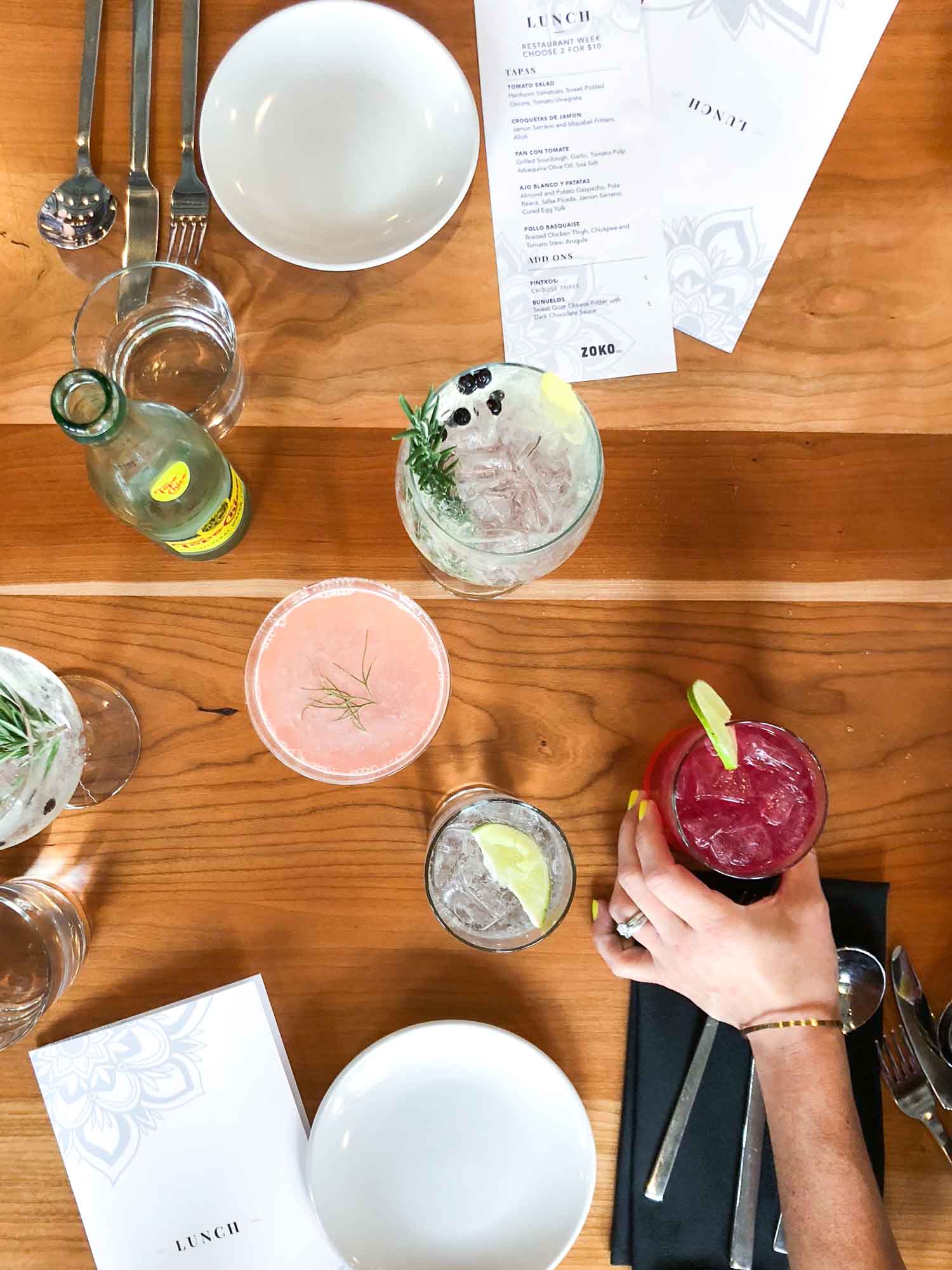 Where to Eat and Drink: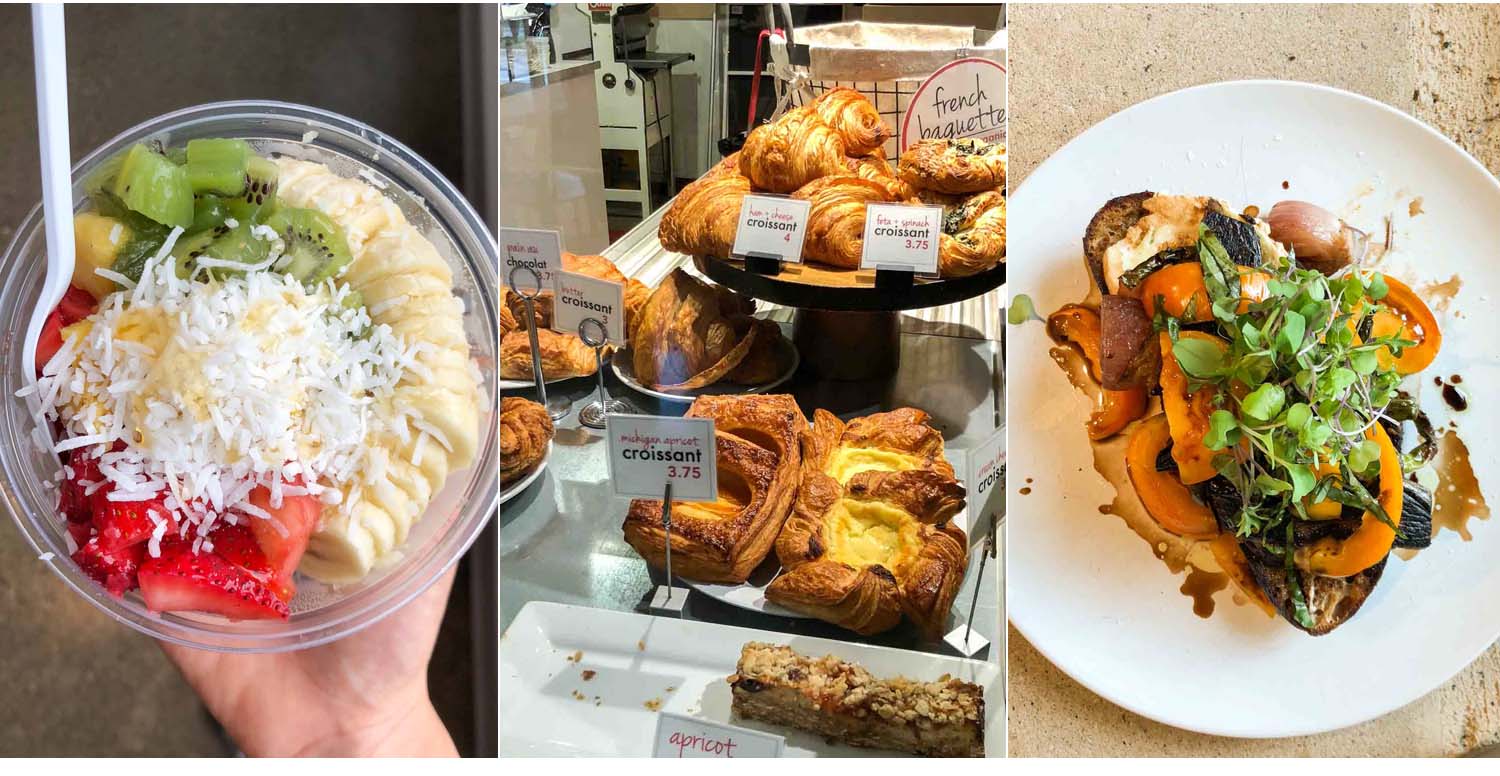 Breakfast, Snacks, and Baked Goods:
Fruition Acai & Juice Bar : custom made acai bowls, smoothies, fresh squeezed juices, and healthy toasts.
Field & Fire Cafe : specializing in from-scratch artisan breads and pastries. The cafe location serves a wonderful breakfast spread. The other location inside the Downtown Market sells a variety of freshly baked breads.
Try their croissants! They use a unique blend of bread flour and whole wheat flour to produce the most amazing, flakey pastries!
Coffee:
Coffee runs through my veins. This is an important section!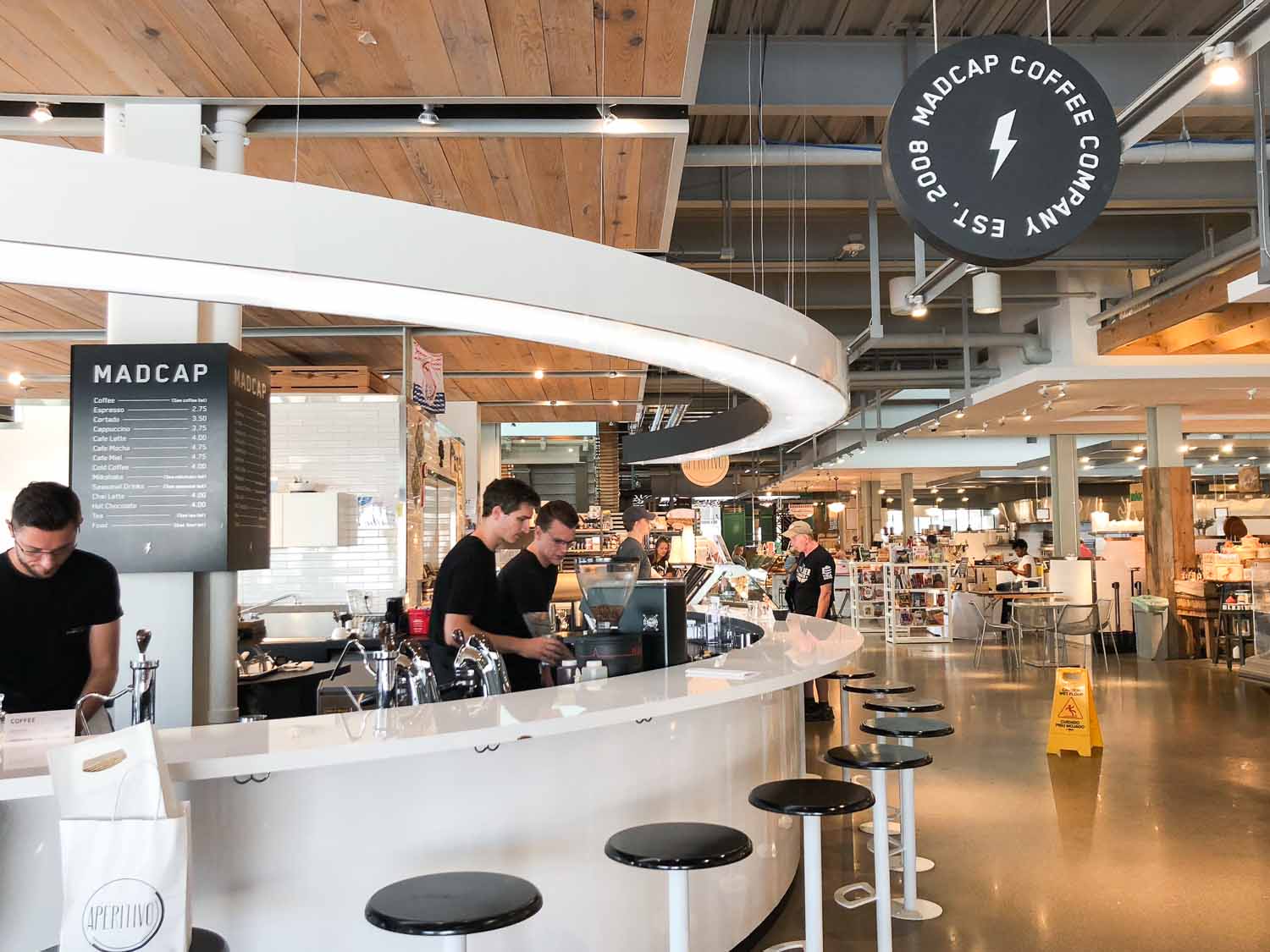 Madcap Coffee : They have three locations throughout Grand Rapids, plus their roastery which you can make appointments to tour and visit.
Madcap is the place to go for some serious, high quality coffee. I recommend their nitro-cold coffee!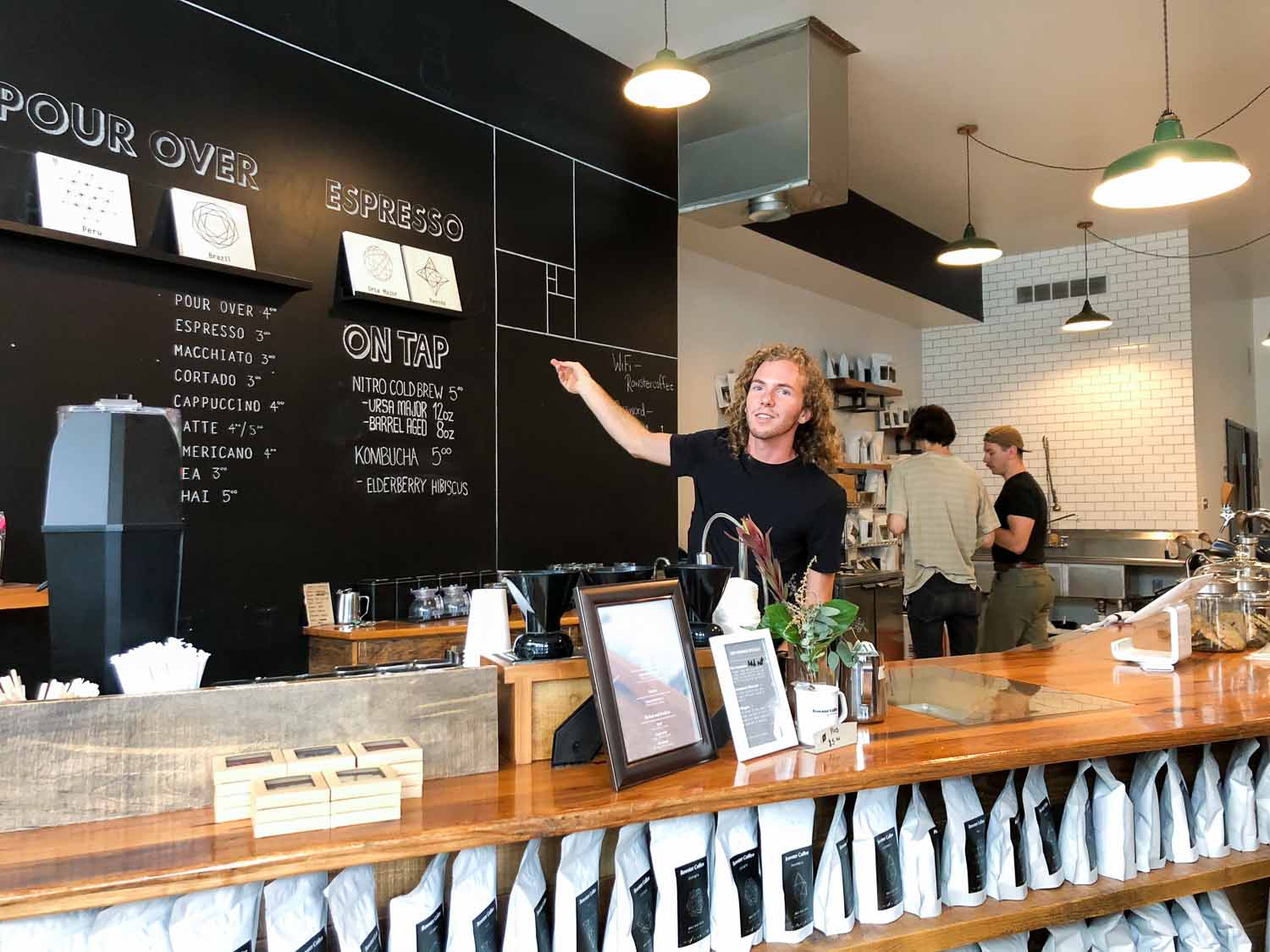 Rowster Coffee : Great place to people watch, work on your laptop, or read a book. Love the vibe of the location in Wealthy Street (they recently opened a second shop on the West Side).
I loved their cortado. Best of all, they serve house made almond milk! (Perfect for this lactose-intolerant lady)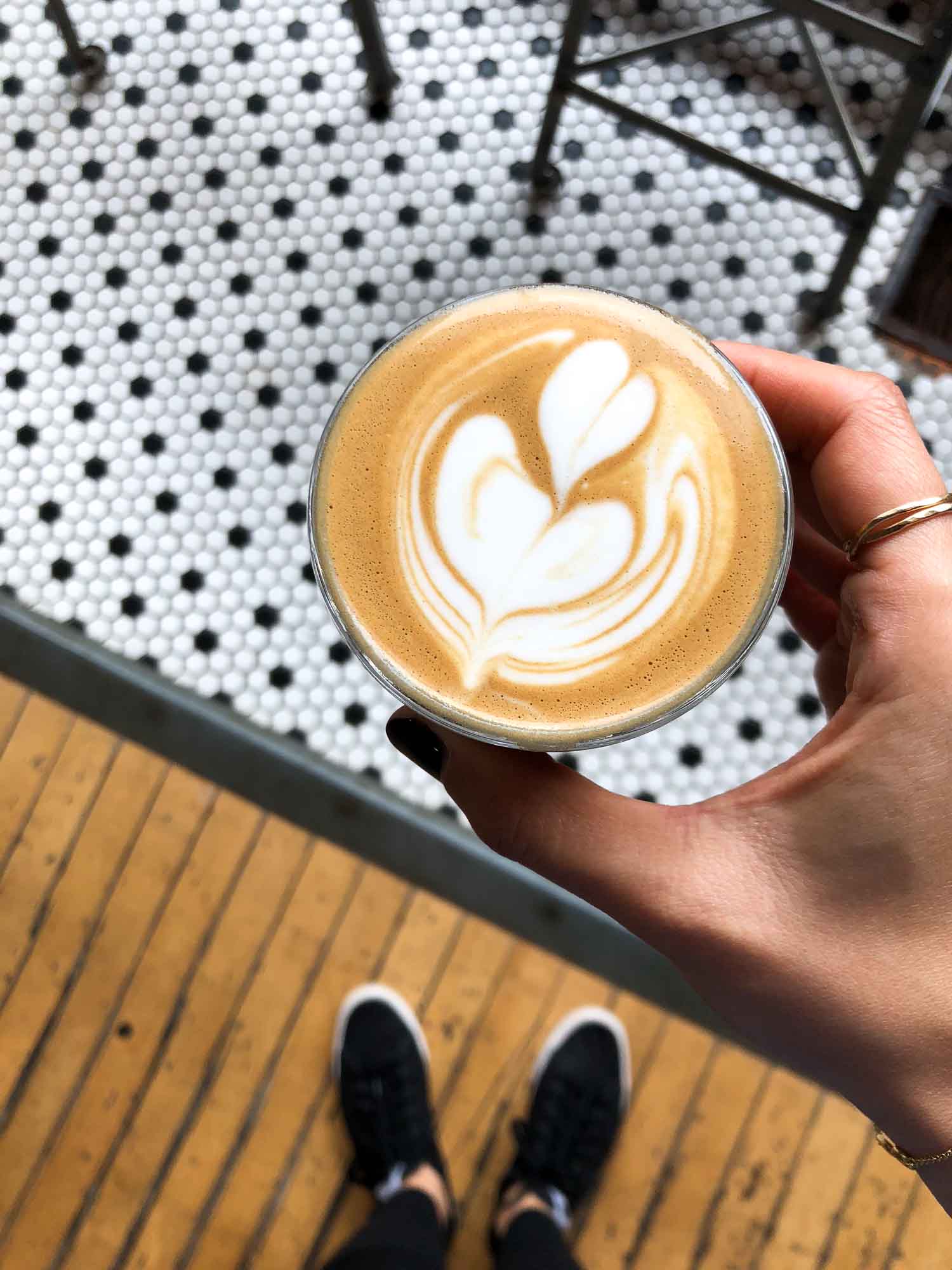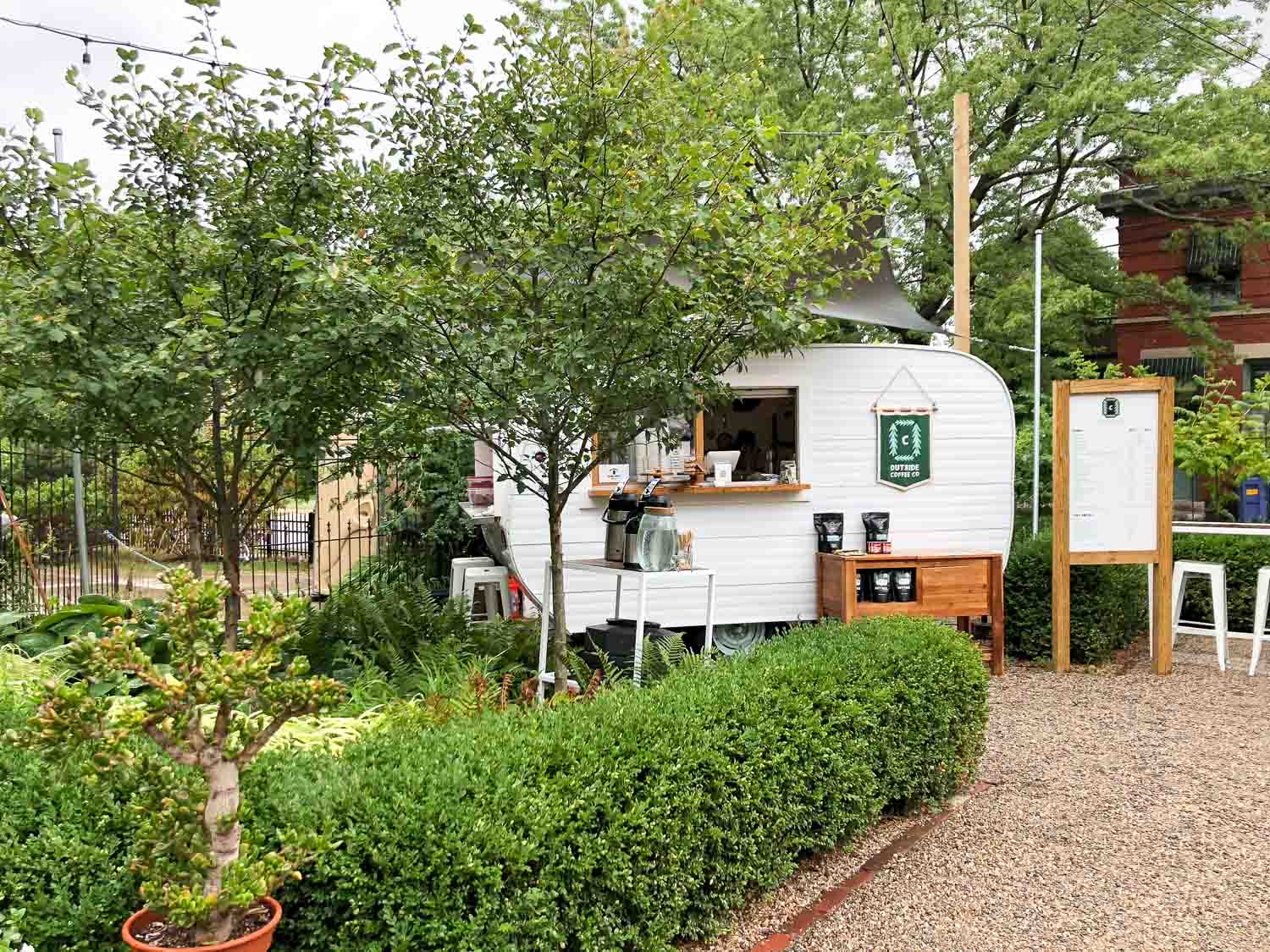 Outside Coffee : This uber cute coffee shop is located in the community garden of Woosah Outfitters. Perfect place to relax after a day of shopping.
Squibb Coffee & Wine Bar : YES. You can choose between coffee or wine, or have them both! They have a tasty selection of small snacks, a variety of toasts, and a superb cheese and charcuterie plate.
Try the Nola Cold Brew. It's made with cold brew, chicory syrup, vanilla, black walnut bitters, and cream.
Lunch or Dinner:
Linear Restaurant : river front dining experience featuring seasonal, modern American cuisine.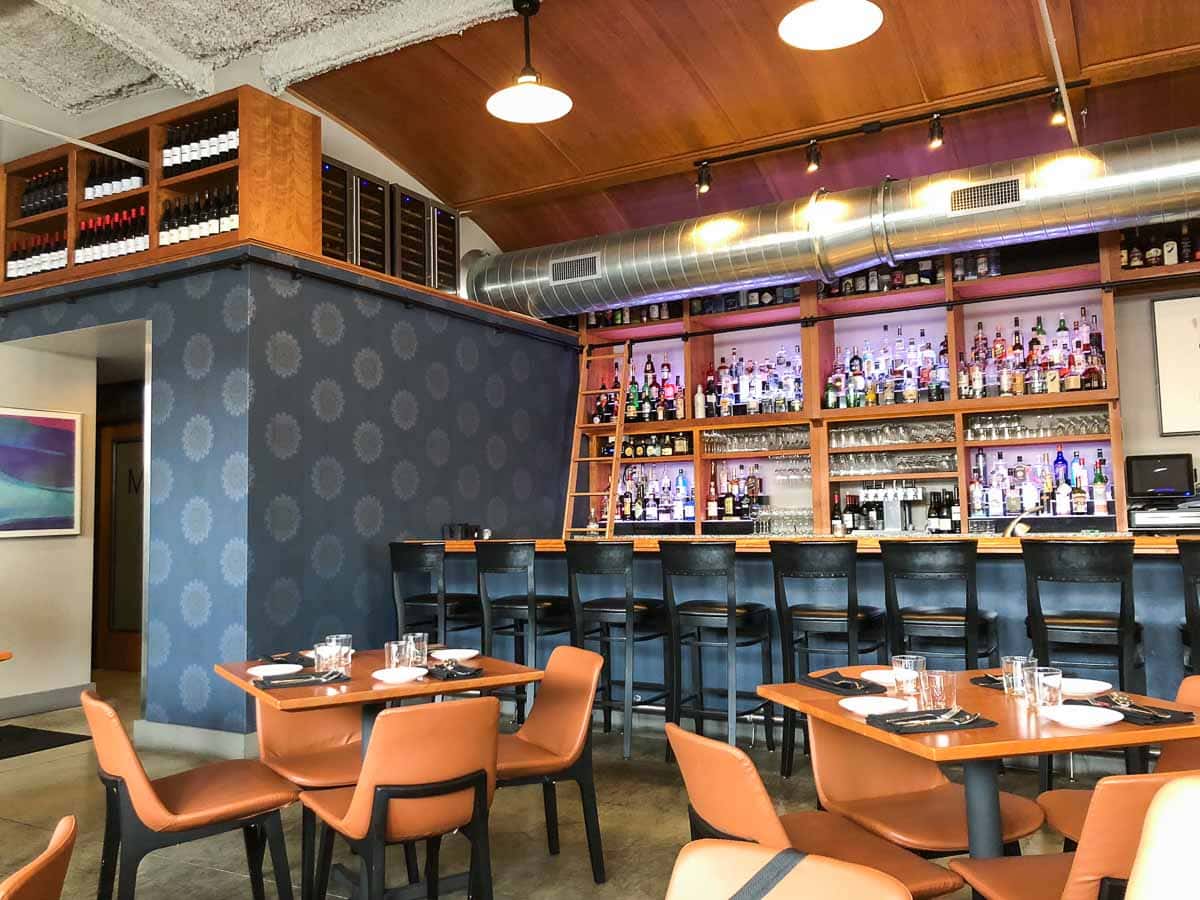 Zoko 822 : Featuring Basque-inspired menu served tapas style. Wide selection of small plates to choose from: empanadas, bocadillos, and a lot of seafood options.
The highlight of my dining experience here- THE COCKTAILS. Try the Zoko G&T. It's a classic Spanish gin and tonic garnished with juniper berries, lemon peel, and a sprig of rosemary.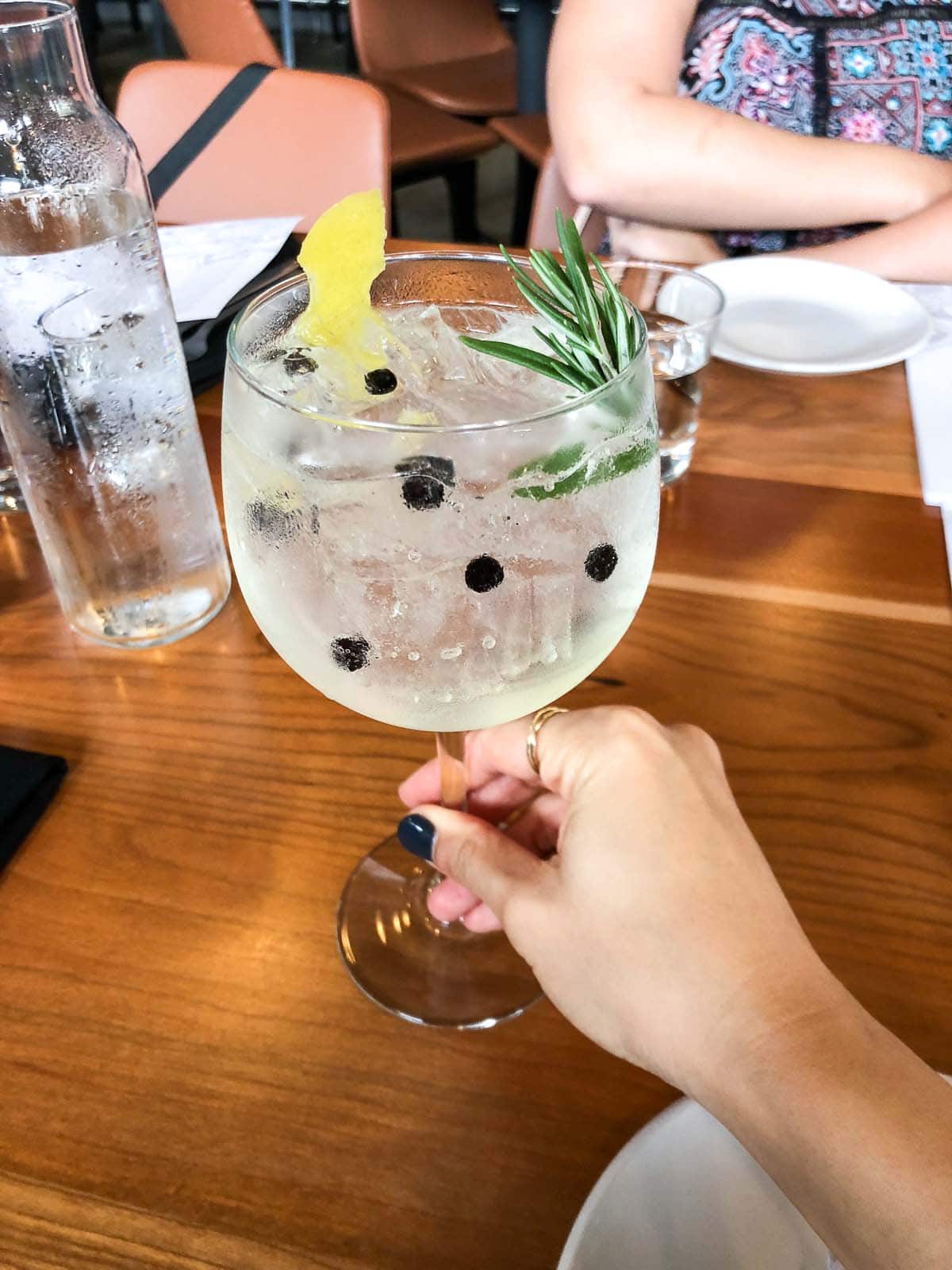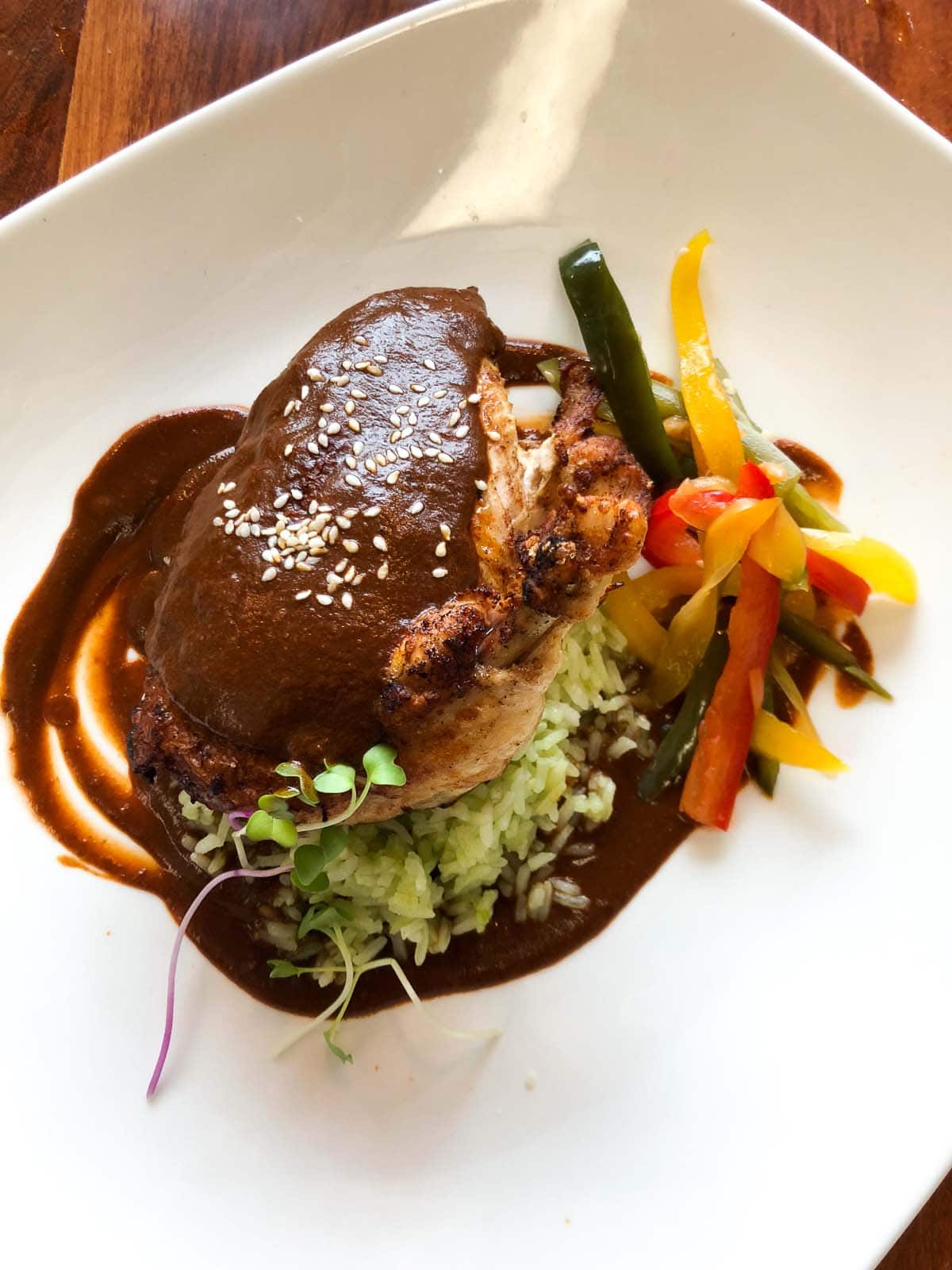 MeXo : Adding a modern flair to classic pre-Hispanic Mexican food. Plus, they have an extensive tequila and mezcal selection!
Order the Pollo en Mole Poblano (photographed above)- slow roasted bone-inch chicken breast topped with mole poblano and served with seasonal pickled veggies and jasmine rice.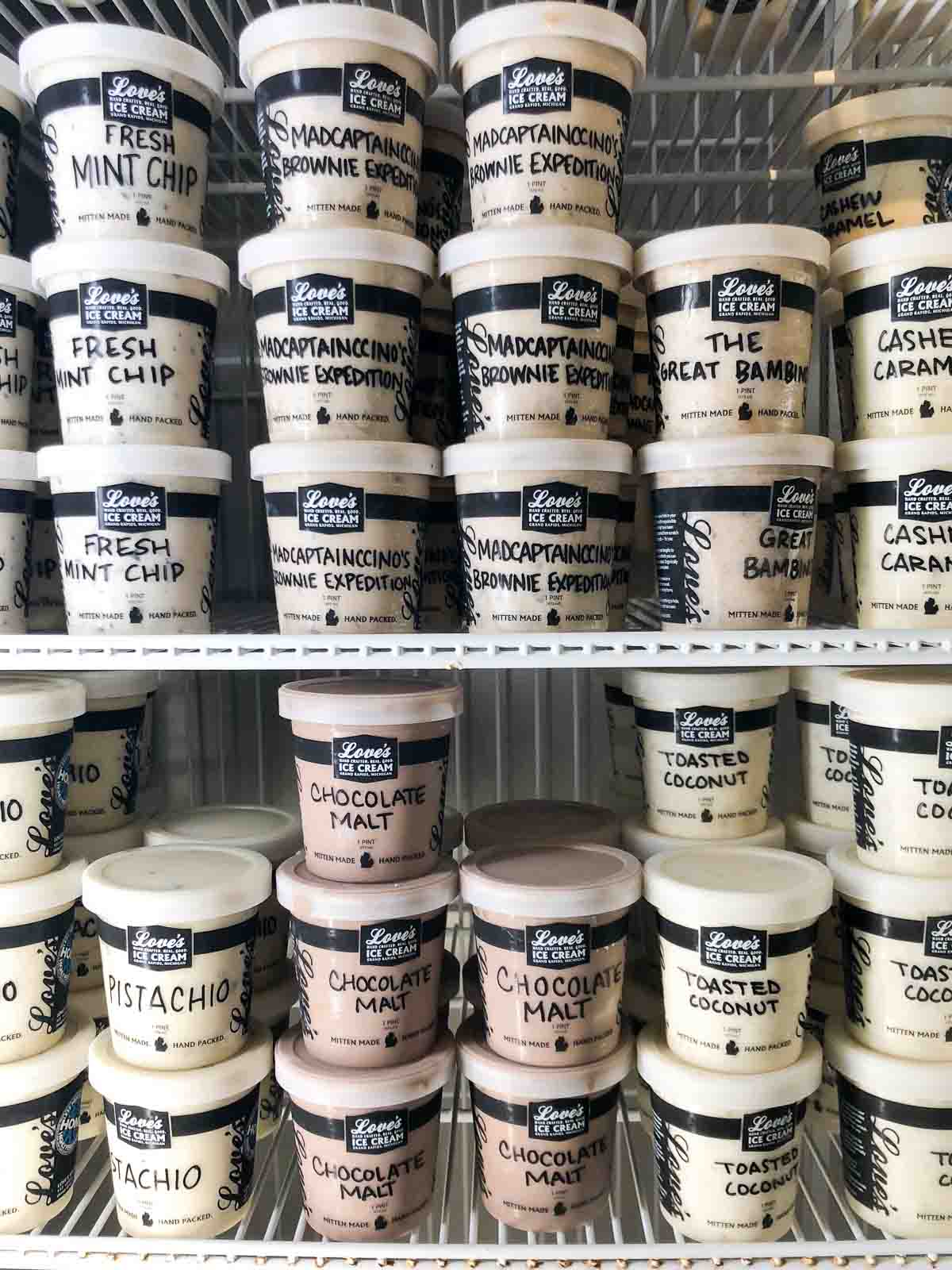 Grand Rapids Downtown Market : This revived space includes a market hall with over 20 vendors, two full service restaurants, an incubator kitchen, monthly outdoor events, and a rooftop greenhouse. In a word- it's impressive.
Great place to grab lunch or pick up components for a picnic! Market hall vendors include: Field & Fire Bakery, Blue Spoon Pasta Studio, Fish Lads, Pho616, Love's Ice Cream (photographed above).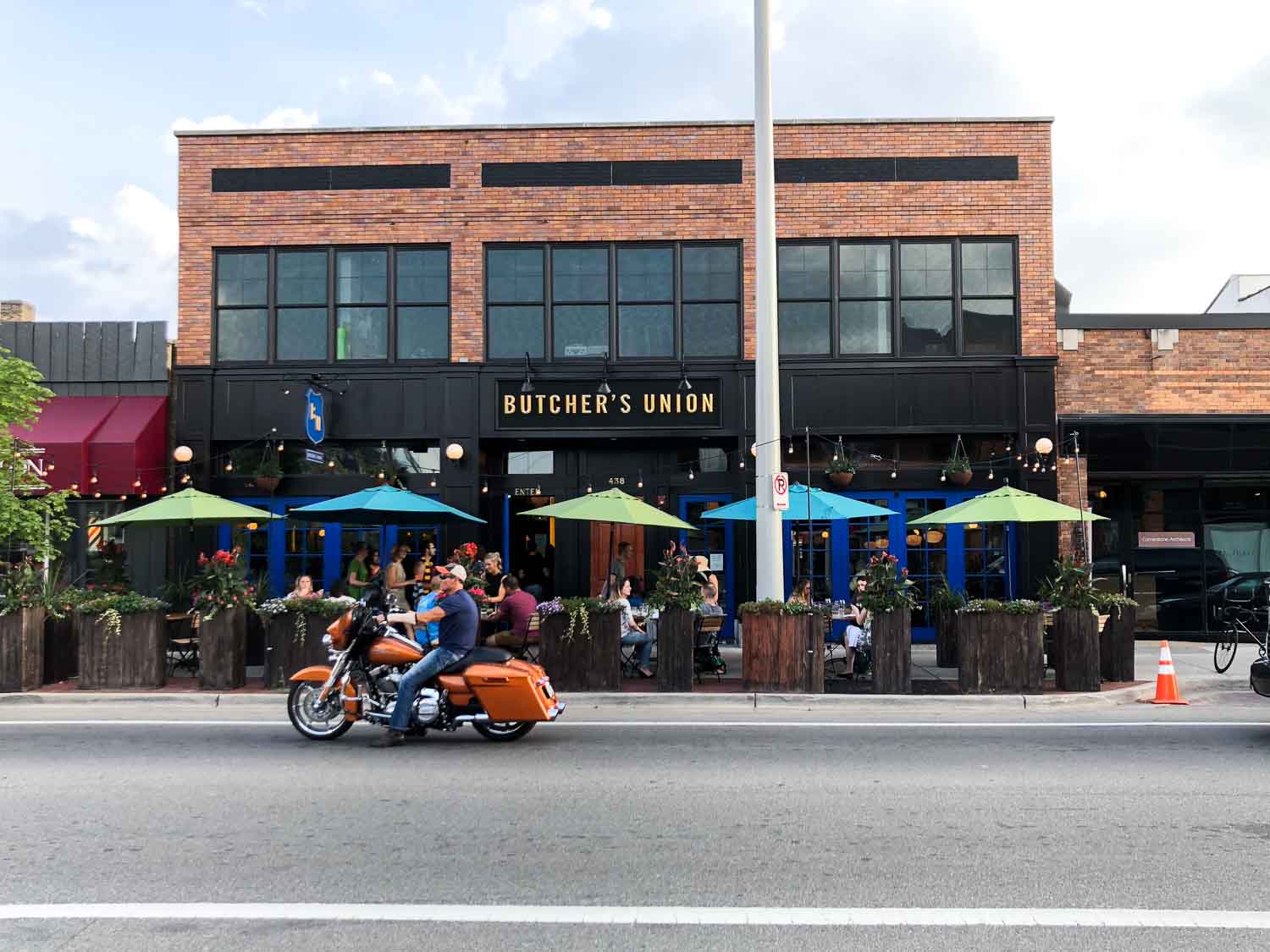 Happy Hour, Patio Hopping & Drinks:
Butcher's Union : Known for meat and whiskey, best described as a "meat-centric gastro pub". They don't take reservations and this place is almost always packed. Be prepared to wait, but know it'll be totally worth it!
Obviously order meat. Then, enjoy it with Hand Cut Fries (served with creamy mornay sauce, crispy fried egg, and garlic aioli).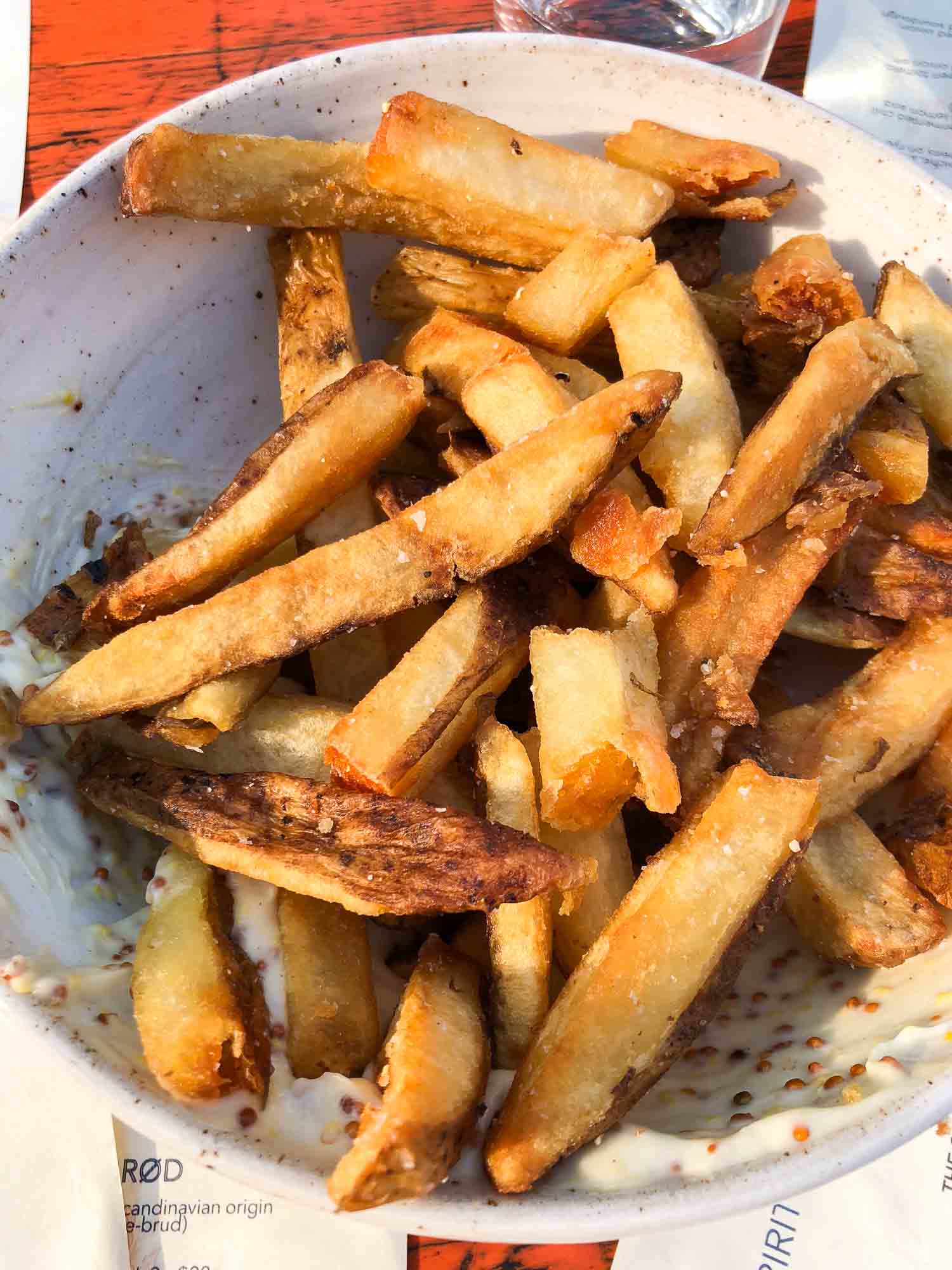 The Sovengard : Scandinavian inspired menu with heavy focus on seasonal produce. During the summer months, take advantage of their outdoor biergarten.
Delicious, inventive cocktails. I wanted to order one of each!
Order the Sour Beer Fries (photographed above). It's hand cut russet potatoes tossed with sour beer vinegar and served with dijonnaise. IT WAS MY FAVORITE.
The mustard green salad with house caesar dressing (photographed below) is served with radish apple, horseradish, sarvecchio, and brown butter breadcrumbs. It's a mighty salad that left me stuffed and satisfied.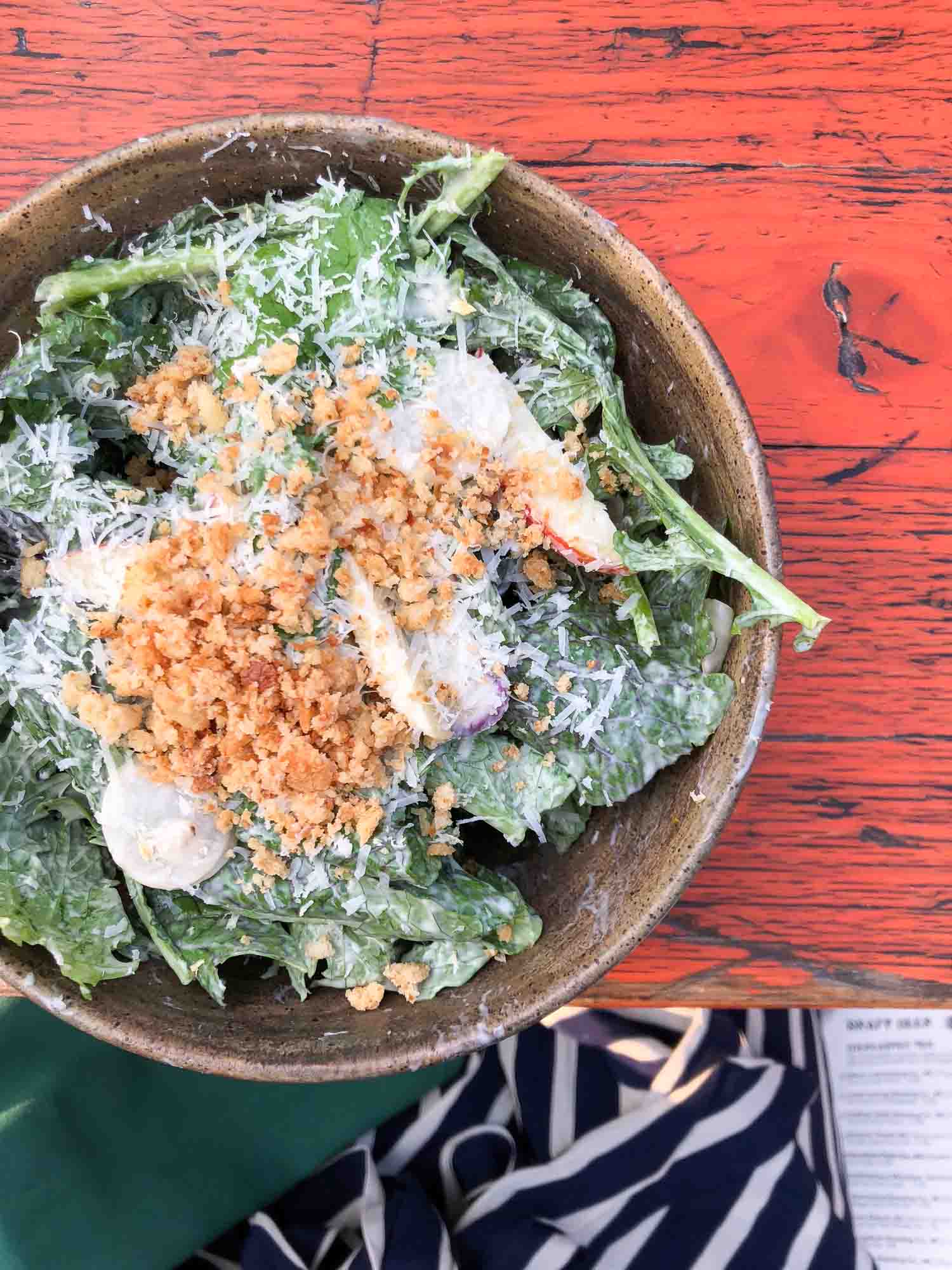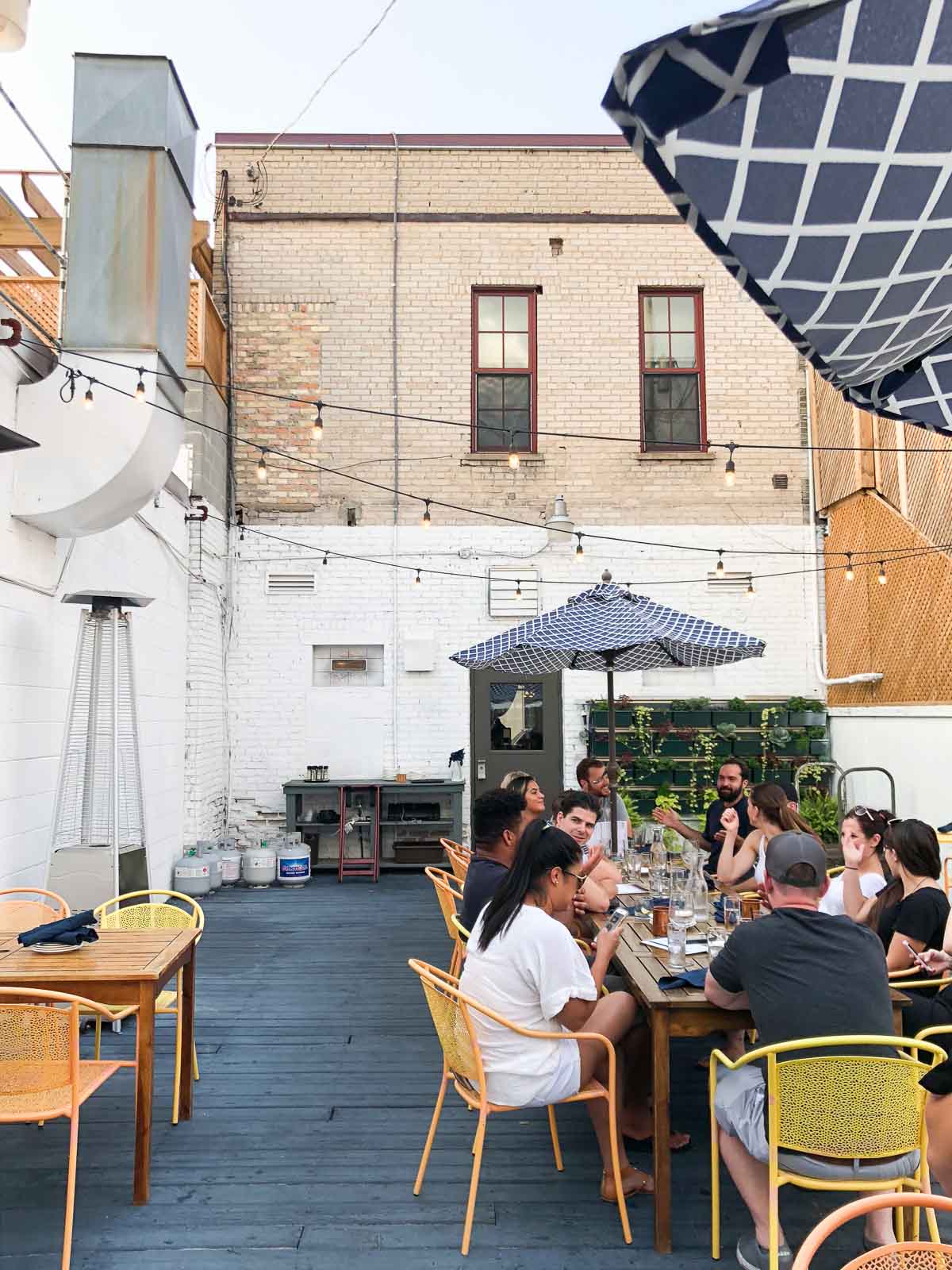 One Bourbon : As their name suggests, they serve fine whiskeys and quality spirits. They have a fun outdoor patio in the back, as well as a lively indoor bar.
I recommend trying the #PUREMICHIGAN whiskey flight (photographed below)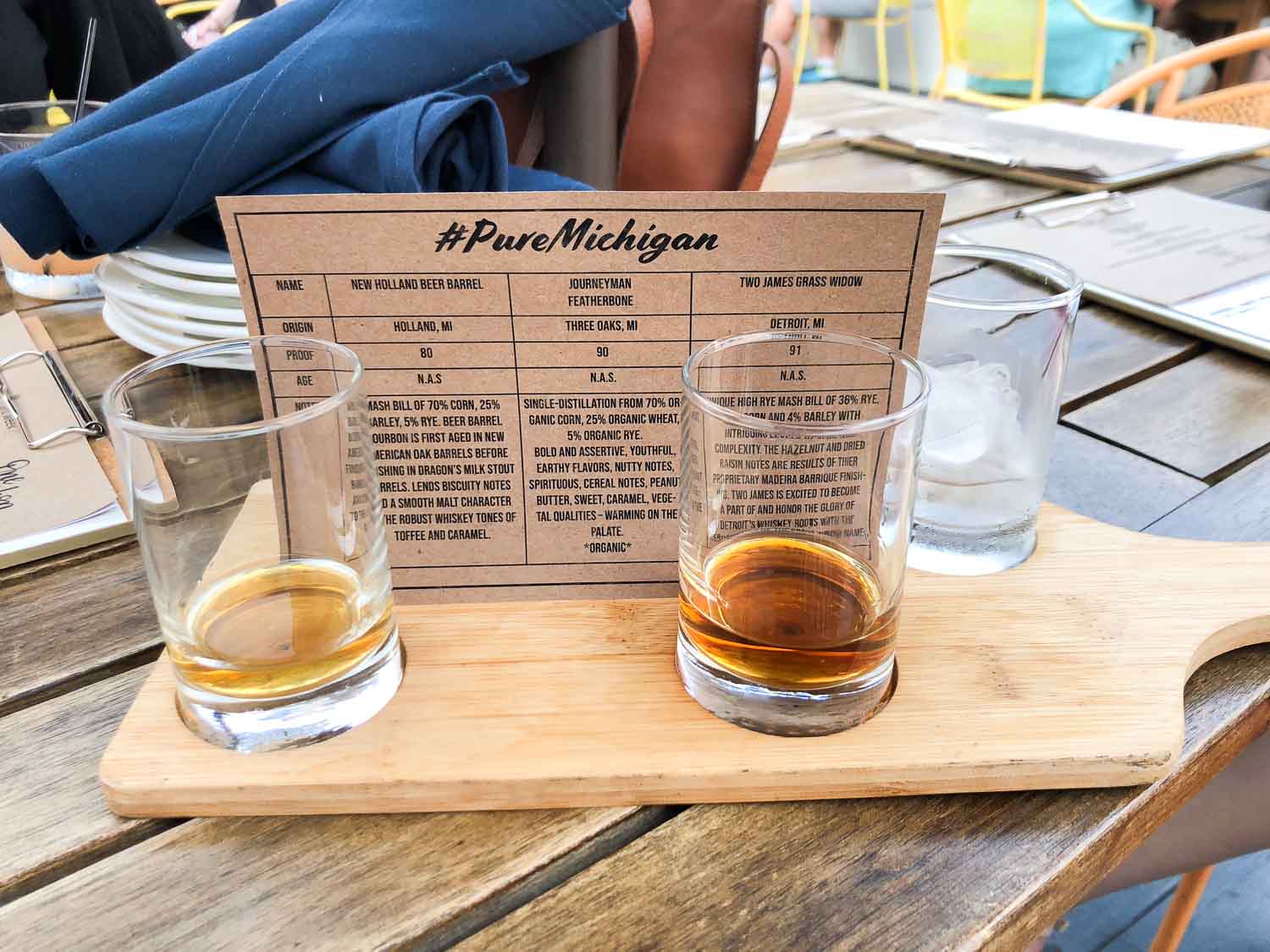 Cygnus 27 : wonderful spot for a nightcap! It's a cozy and romantic venue 27 stories up so you can enjoy the Grand Rapids skyline.
What to See and Do: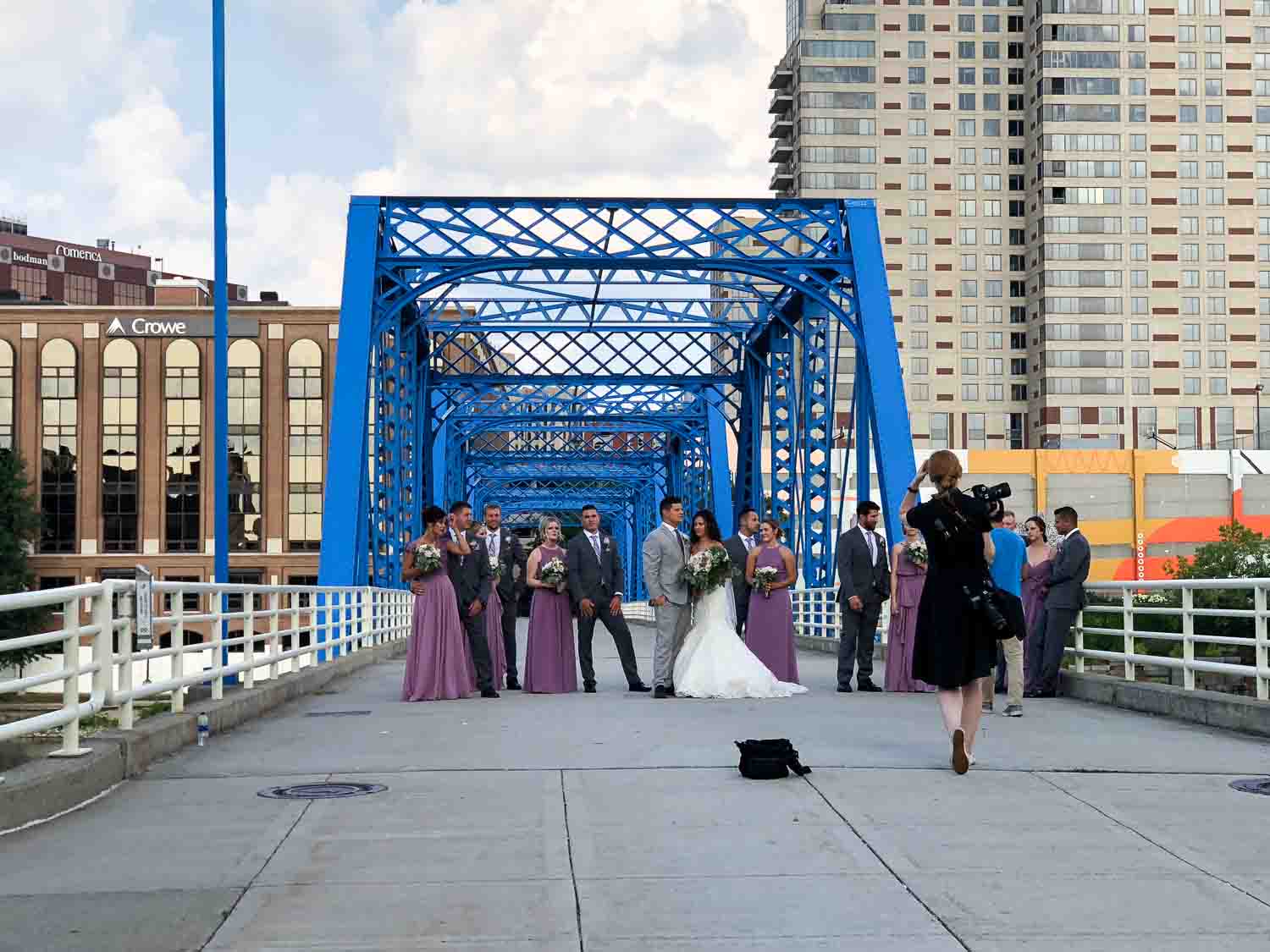 The Blue Bridge: This pedestrian walk bridge was once a railroad bridge. It's an iconic bridge that is often used for local wedding photo shoots. From the JW Marriott, you can walk across the bridge to explore the West Side.
Breweries & Distilleries: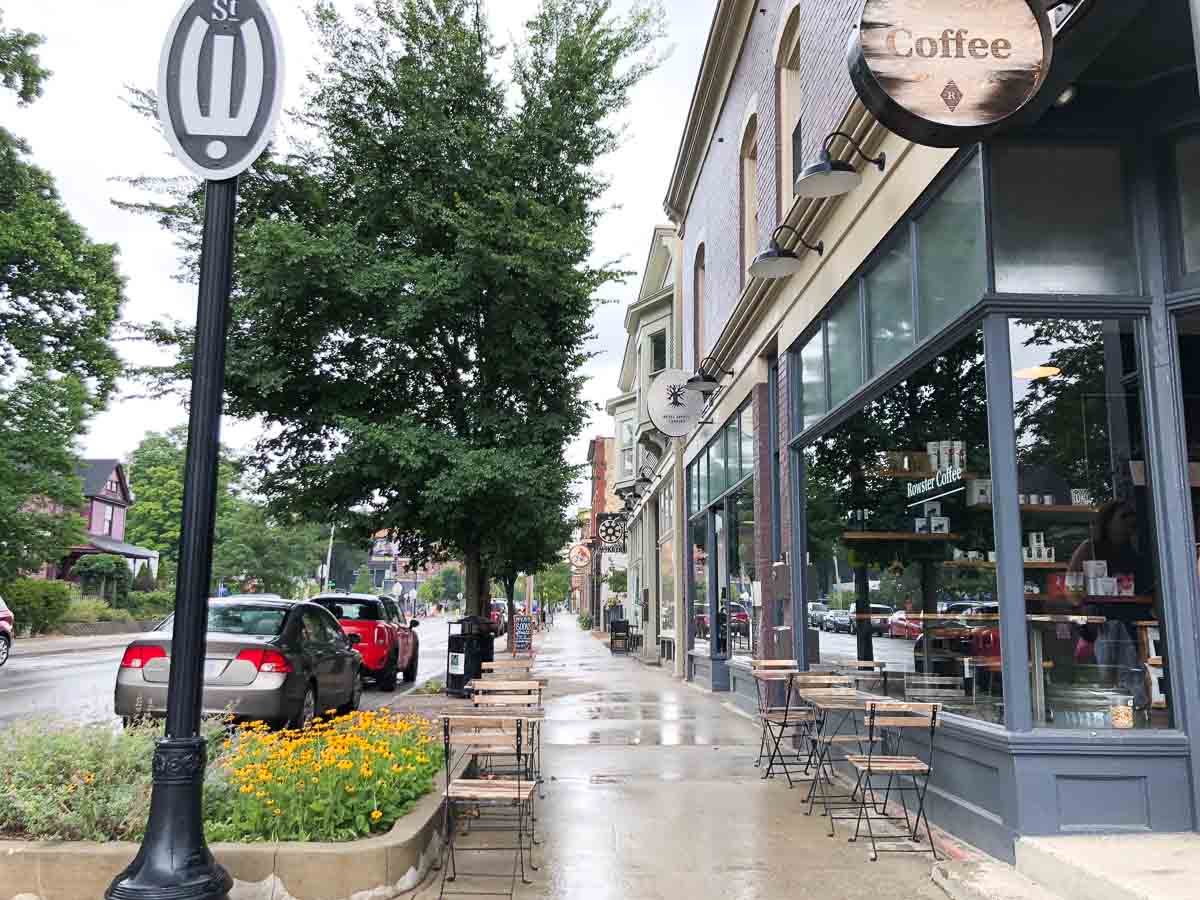 Boutique Shopping Crawl on Wealthy Street:
Fox Naturals : simple, natural, organic body care products- bar soaps, oils, serums, lotions.
Art of the Table : speciality gourmet shop with large selection of kitchen/dining ware as well as curated wines and snacks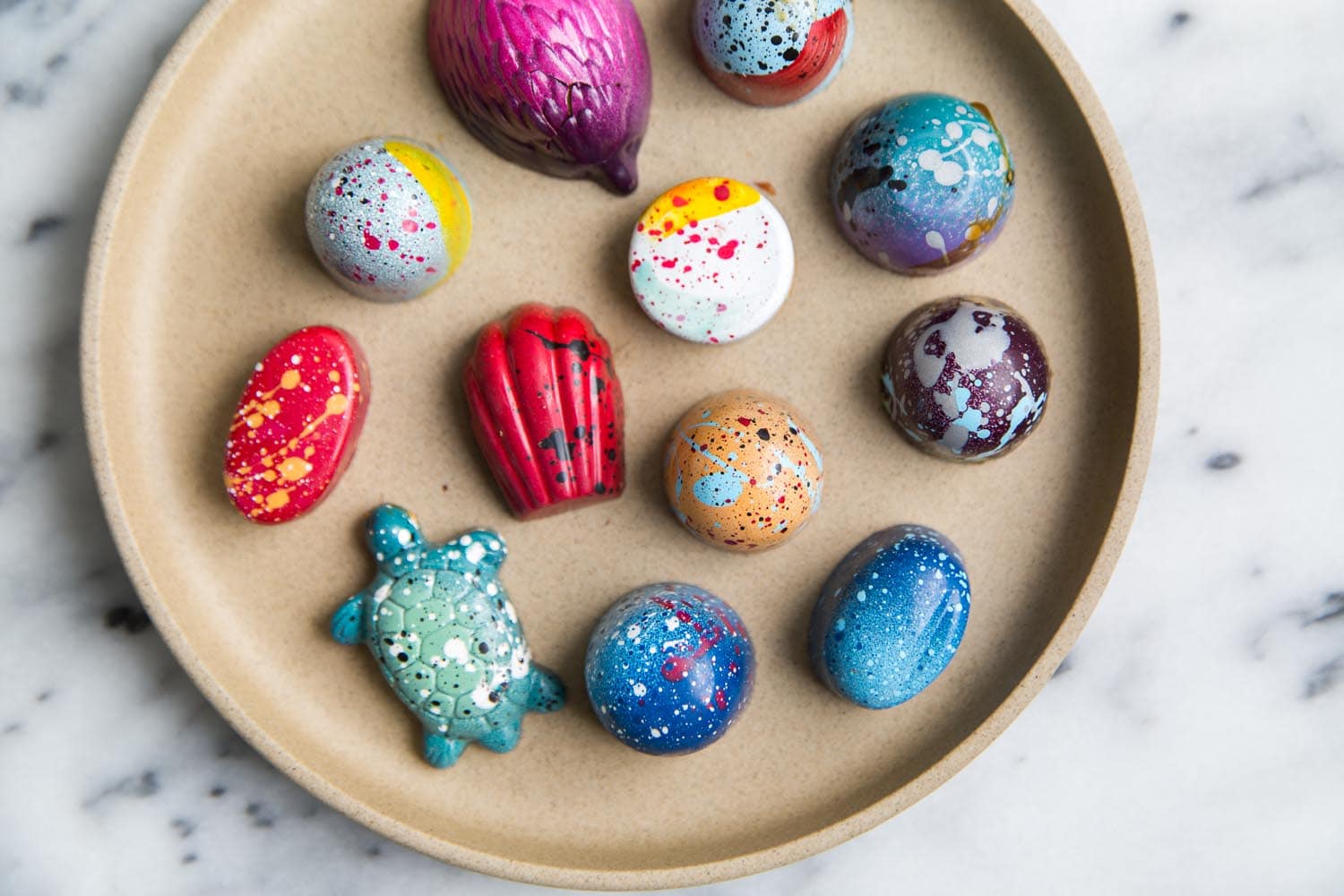 MoKaya : handcrafted artisan chocolates and confections. chocolate truffle selection photographed above featuring exotic flavors like: thai basil black pepper, vanilla marshmallow butter caramel, sundried tomato jelly.
Woosah Outfitters : handcrafted woodcut prints and clothing apparel
Museums: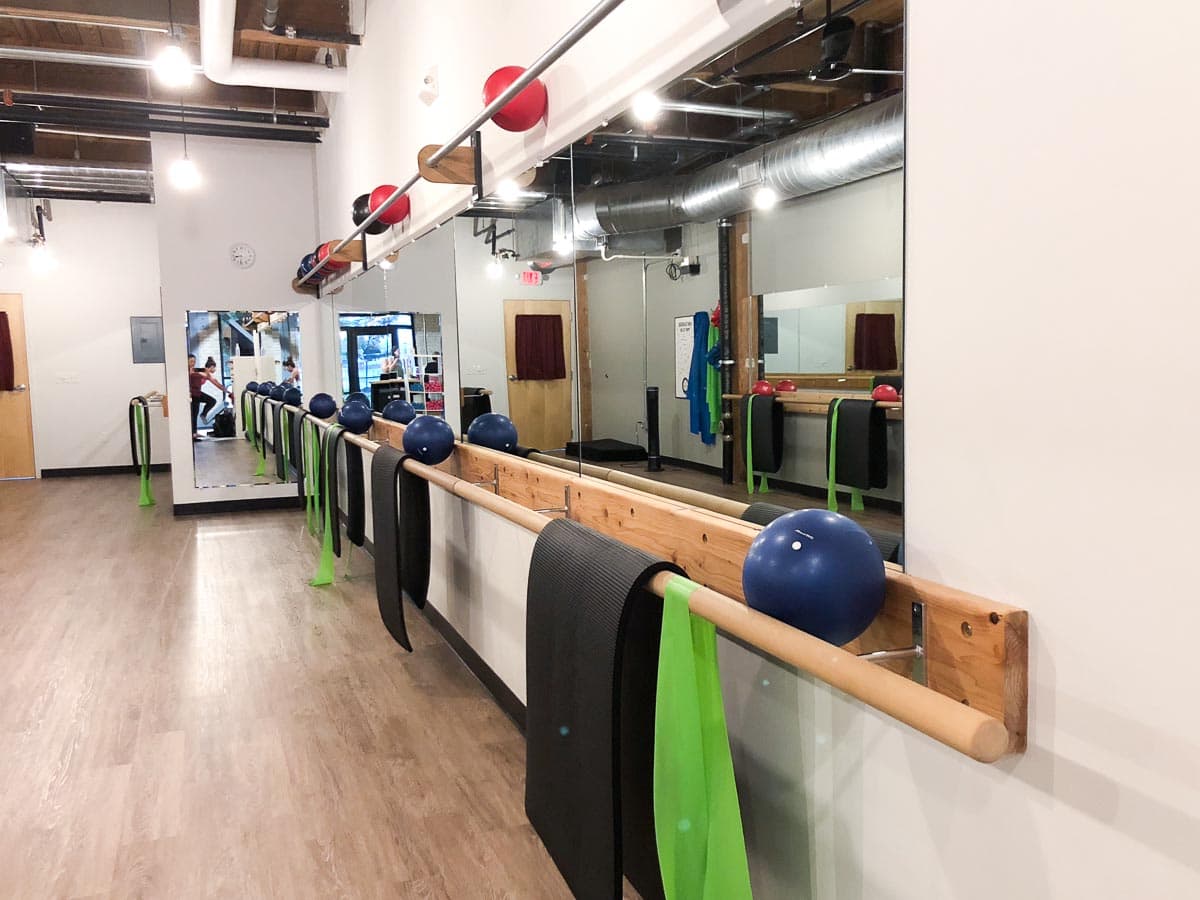 Workout:
Beer City Barre Class : Balance out all the eating and drinking with a fast paced 60-minute sweat fest! Barre is a combines yoga, pilates, and dance in a fun upbeat workout.
It's location next door to Field & Fire Cafe. Work up an appetite and then grab something to eat!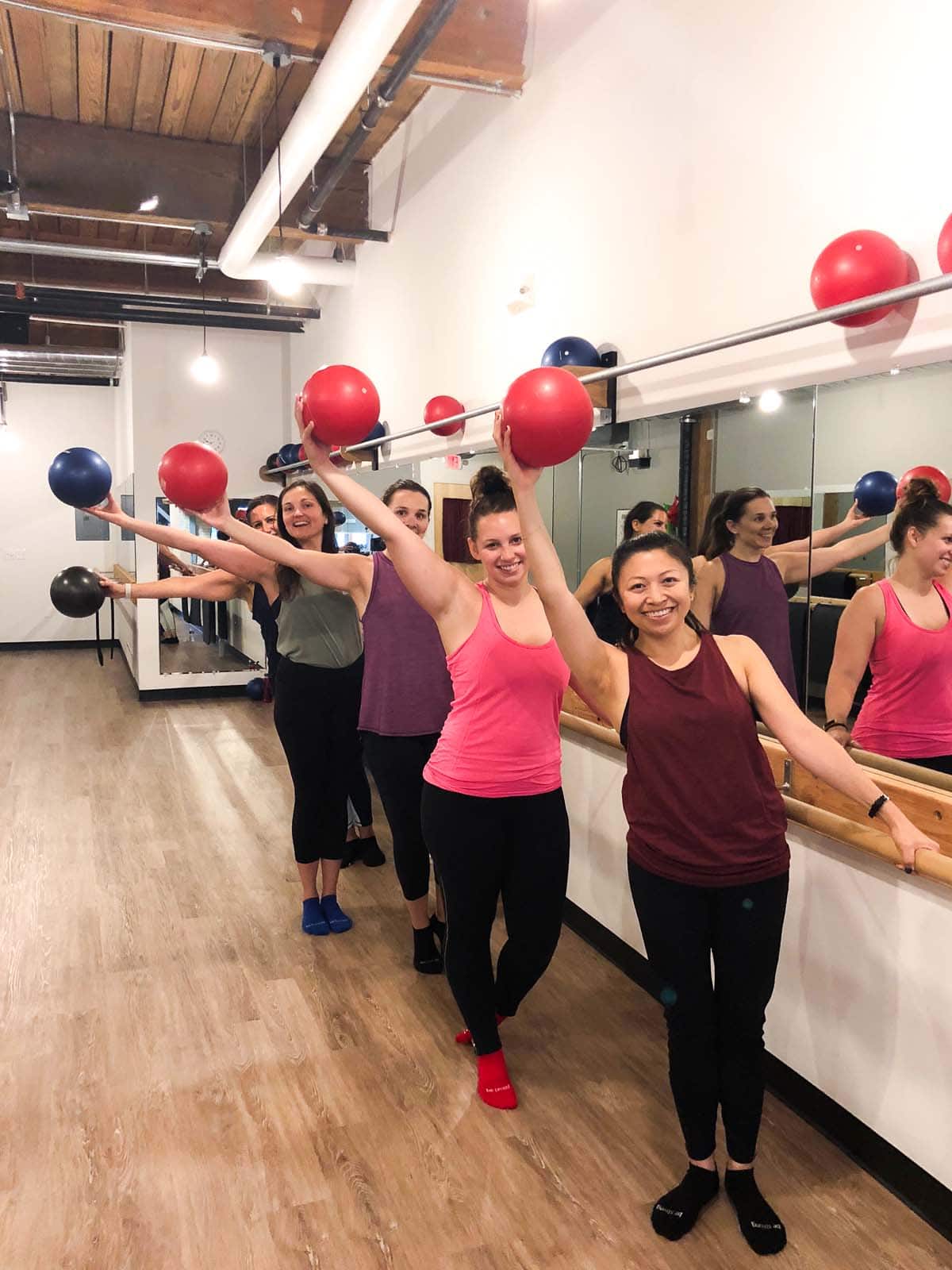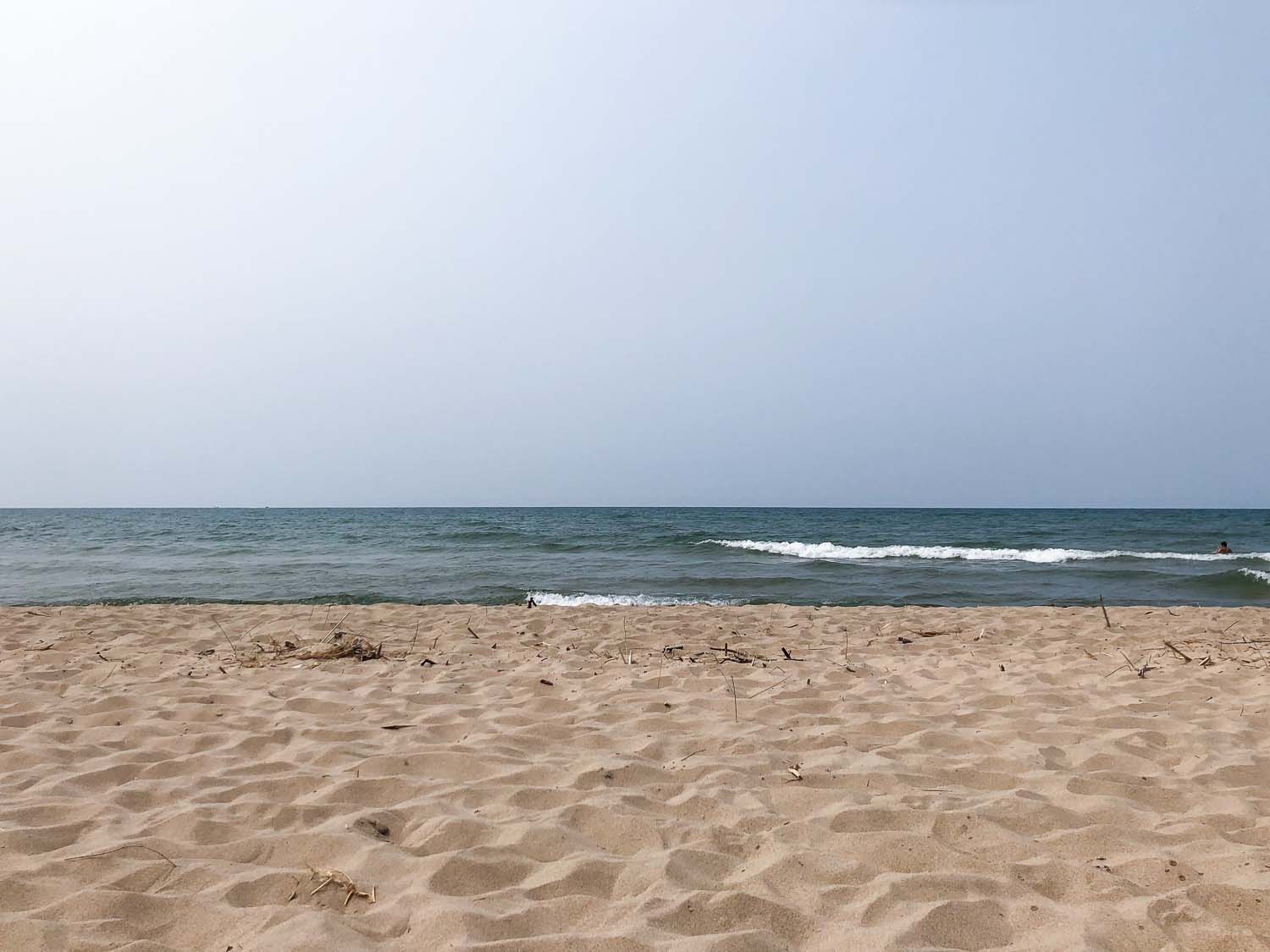 Visit Lake Michigan:
Saugatuck Dunes State Park : offers 2.5 miles of the Lake Michigan shore line. The park's terrain varies from steep slopes to rolling hills.
Take a dip and swim in the cool, refreshing fresh water. Or simply, lay out and relax on the sand. Whatever you choose to do, you can't go wrong with a beach day!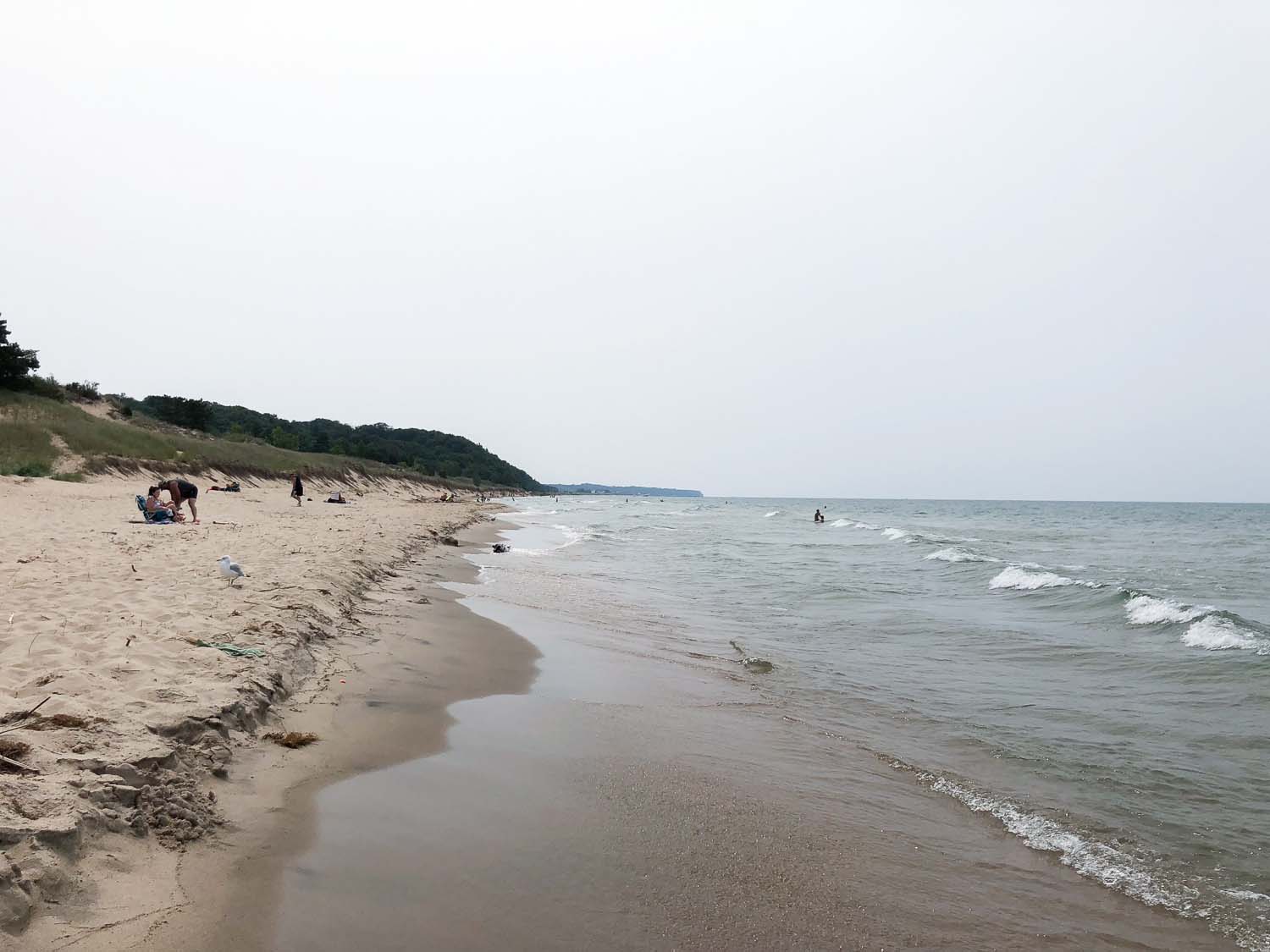 For more itinerary ideas and local calendar of events, visit Experience Grand Rapids.
For another perspective on Grand Rapids check out: Spoonful of Flavor, Eating Bird Food, With Love and Food, and The Lemon Bowl!
—
Interested in other travel guides? Plan a weekend trip to: San Diego, New Orleans, or Big Island Hawaii.