Decadent Chocolate Cookies are rich, soft and chewy. They are sure to satisfy any chocoholic!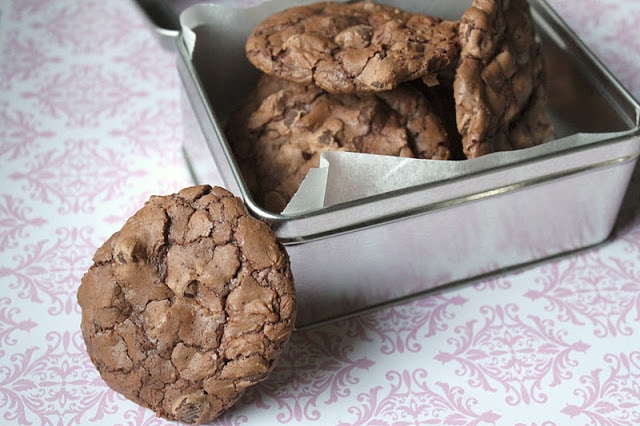 If chocolate is the answer, the question is irrelevant.
Regardless of day or time, chocolate is always welcome. If you can have chocolate milk and chocolate chip pancakes for breakfast, then I don't see why you can't enjoy it all day long.
Plus, isn't it a given fact that chocolate makes everything better?
These decadent chocolate cookies are guaranteed to cure any chocolate craving.
However, I must warn you. These are rich, luxurious, and heavenly cookies that meant for sharing. Try really hard not to devour them all by yourself.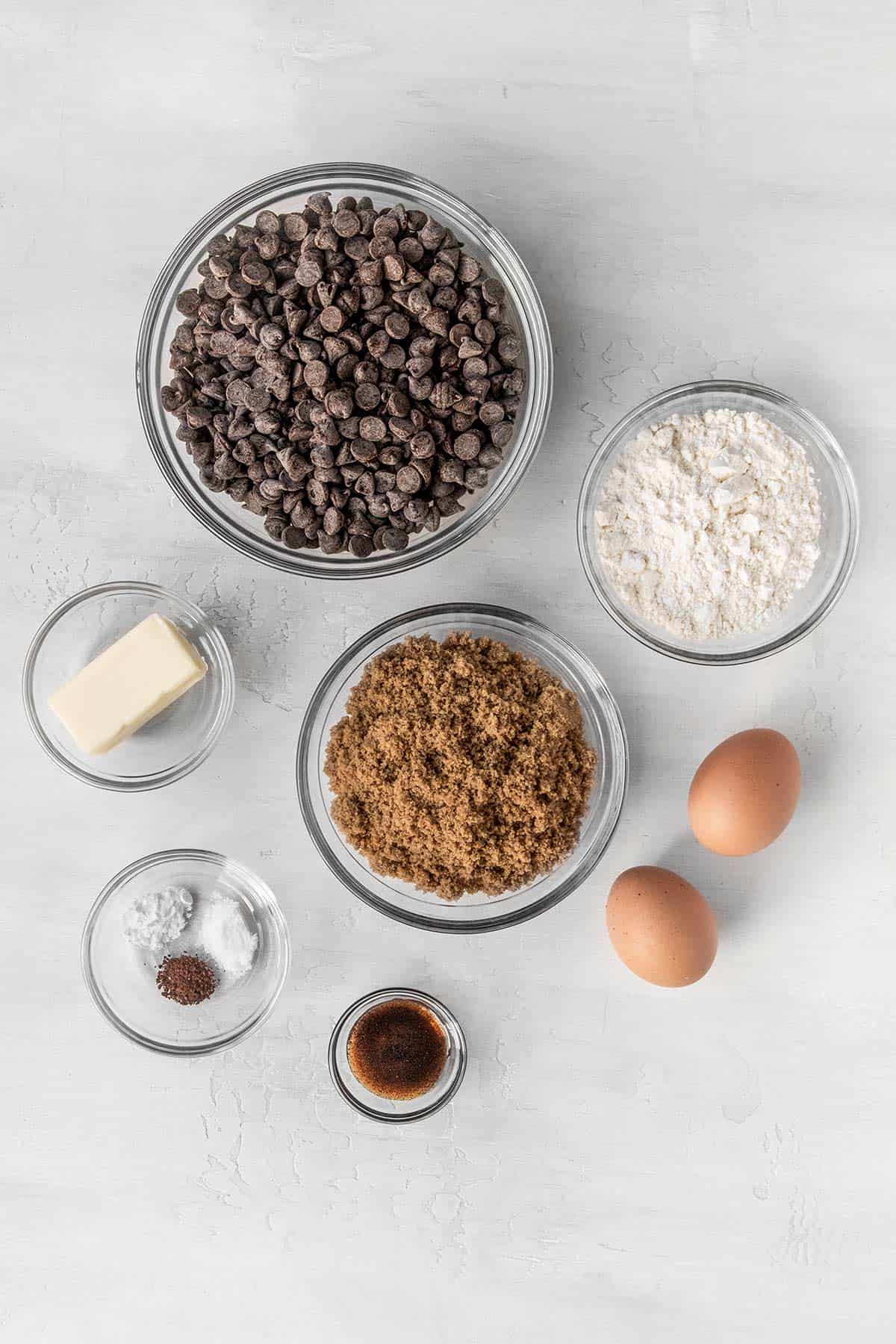 I'm sure you have noticed that there is over a pound of chocolate in this recipe. That may seem like a lot, but I assure you these cookies are worth every calorie.
But if you're still feeling guilty from last week's Thanksgiving feast, I suggest adding some toasted walnuts or crushed almonds to feel a little healthier.
Next time I make these I am going to mix in some crushed pretzels. I have grown to love salt with my desserts.
I will definitely make these again with pretzels. Actually, maybe I'll make it tonight, if can't sleep from thinking about it.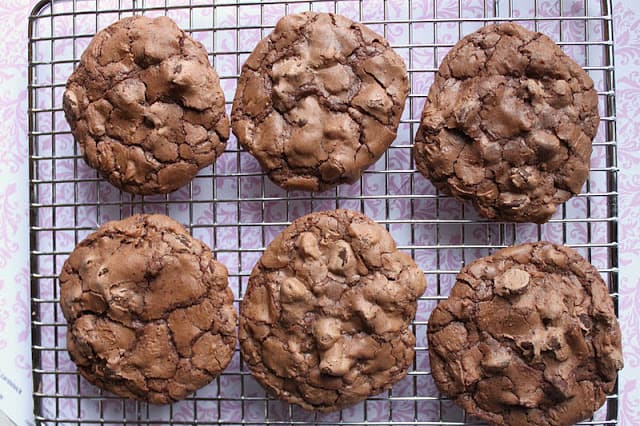 Decadent Chocolate Cookies
The name says it all These decadent chocolate cookies are sweet and rich. They are soft and chewy and sure to satisfy any chocolate craving!Yield: makes 2 dozen
Ingredients
8

oz

semisweet chocolate chips

4

Tablespoons

unsalted butter

2/3

cup

all-purpose flour

1/2

teaspoon

baking powder

1/2

teaspoon

fine sea salt

1/4

teaspoon

instant espresso powder

2

large eggs, room temperature

3/4

cup

dark brown sugar, packed

1

teaspoon

vanilla paste

12

oz

semisweet chocolate chips
Instructions
Preheat oven to 350 degrees F.

Over a bain-marie (water bath), heat 8 oz chocolate chips and butter until almost melted. Do not overheat. Chocolate butter mixture should be shiny and still in temper.

In another bowl, whisk together flour, baking powder, salt, and espresso powder. Set aside.

In the bowl of a stand mixer, beat together eggs, brown sugar, and vanilla until fluffy and light in color. Add melted chocolate and mix on low speed. Add dry mixture and mix until just combined. Fold in remaining 12 oz chocolate chips.

Scoop tablespoons of dough 2 inches apart onto a parchment lined baking sheet. Bake for 10-14 minutes until cookies are shiny, crackly and still soft in the center. Cool on baking sheet for 10-15 minutes before letting cool completely on a wire rack.
Notes
The batter will look more like a brownie batter than a cookie dough.  If you overheat your chocolate butter mixture, your cookies will not be as shiny.
ADAPTED FROM 

MARTHA STEWART