Its official.  The Giants versus the Patriots on February 5th.
I've been trying really hard to understand and enjoy watching football.  I have my dad, boyfriend, and a best friend that keep trying to explain to me the intricacies of the game.  Don't lose hope, one day I'll get it.
For now, its okay that I'm not fixated on the game.  Someone, meaning me, has to be in charge of preparing the finger foods and bite sized desserts for people to enjoy on game day.  Isn't that a win-win situation?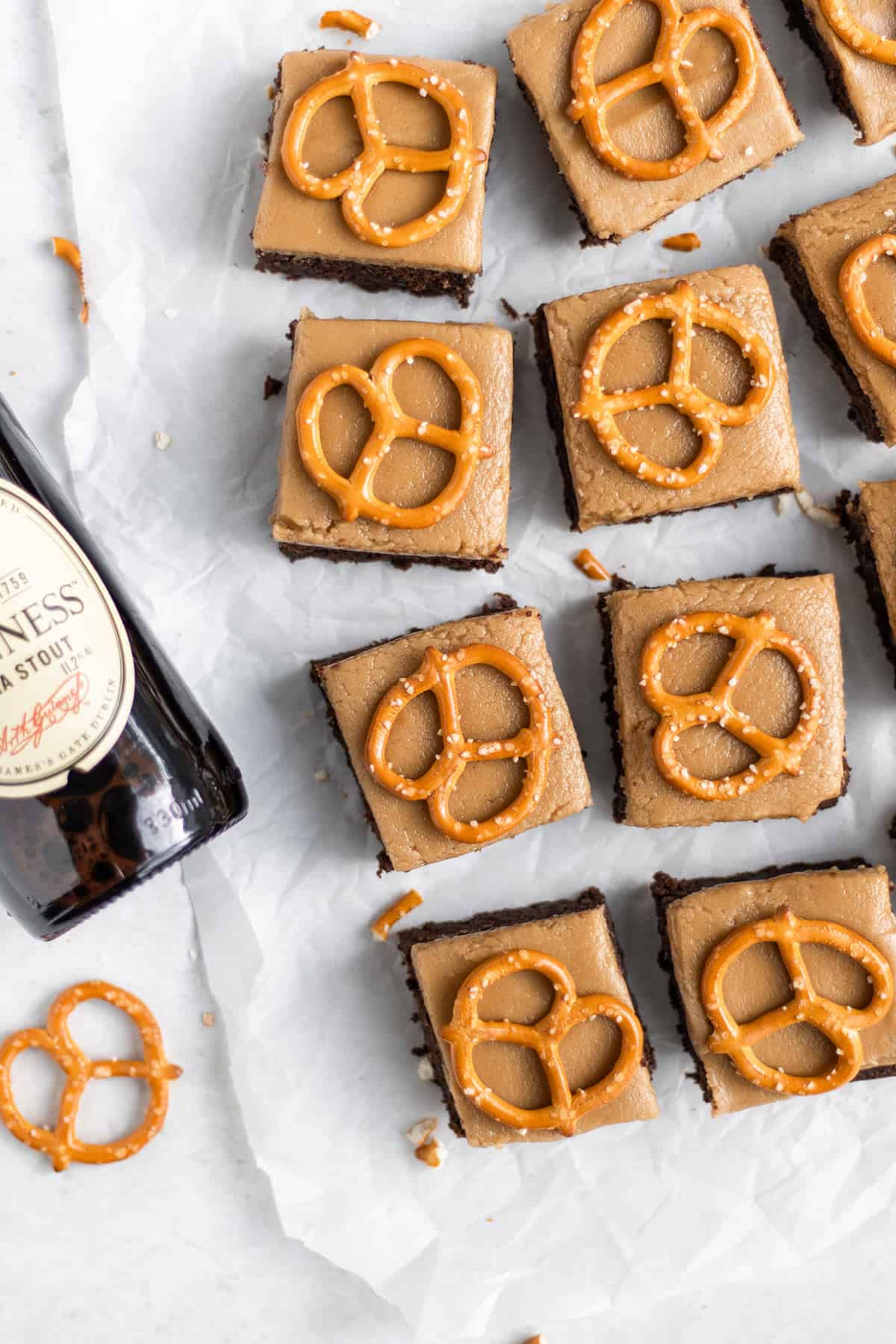 What's sure to be at every Super Bowl party?  Some beer, pretzels, and probably some brownies.  Mix it all together and you get my Guinness brownies with butterscotch fudge and salted pretzel.  I would be more than happy to watch the 4th quarter with a couple of these brownies by my side.
If you are not a beer fan, do not worry.  The Guinness is not overpowering.  Much of the alcohol is cooked off and the slight bitterness the stout beer is mellowed out by the chocolate and the sweet butterscotch.  The secret to these brownies are the salted pretzels that keep you coming back for more.   This recipe makes about 40 bite-sized pieces.  That should be enough to hold you and your guests over until half-time.