There are a couple of things that can always make me happy.  Mint chocolate chip ice cream happens to be one of them.
I can still remember my first introduction to mint n' chip from Thrifty Ice Cream.  It was amazing.  I was mesmerized by the alluring pastel green color.  I was in awe of the amount of chocolate pieces that were in every lick.  Needless to say, I fell in love and it has been my favorite ever since.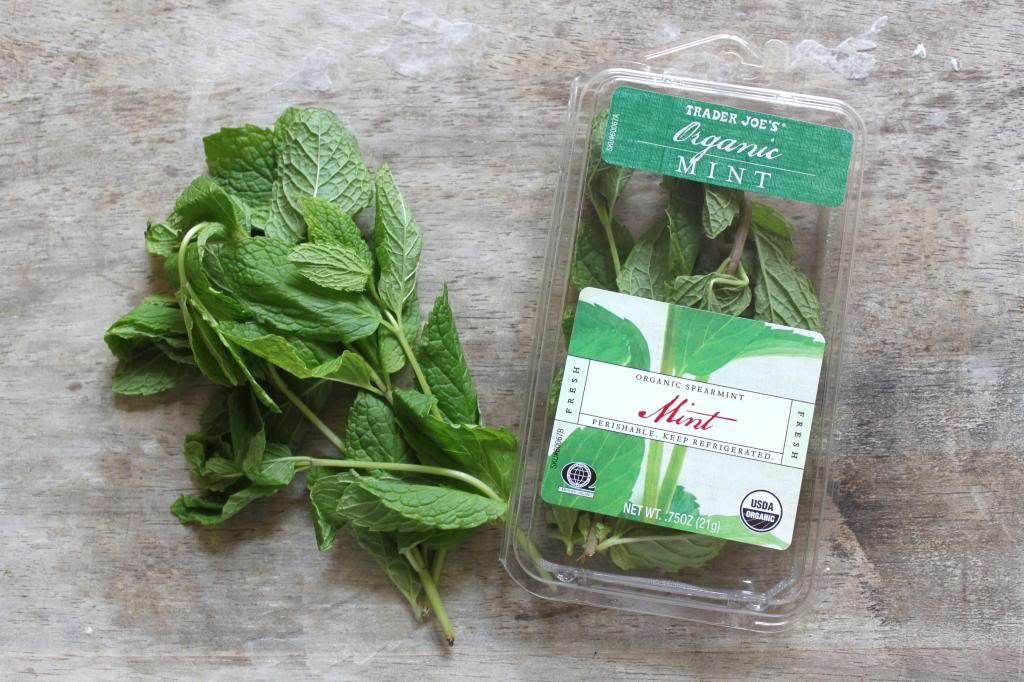 Sometimes when I see a kid walking around with an ice cream cone, I can't help but stop and hold my breath for a little bit.  It conjures up a couple childhood incidences when I accidentally licked my scoop of ice cream off the cone, only have my eyes swell with tears as I'd watch the ice cream slowly melt on the sidewalk.  Thank goodness, once my dad noticed what happened, he'd come to the rescue with a double scoop, no questions asked.
Now that I much older and wiser, I have learned to always get my ice cream in a cup with a cone on the side, just in case any funny business were to happen.
This is a delicious, no-fuss, super simple ice cream recipe. I steeped spearmint leaves in the milk and cream mixture to get a natural mint flavor.  I would have preferred to use peppermint, but I couldn't find any at the store.  You can easily substitute a couple drops of peppermint oil to get the same flavor.   Using this same steeping method, you can infuse just about any flavor into your ice cream.