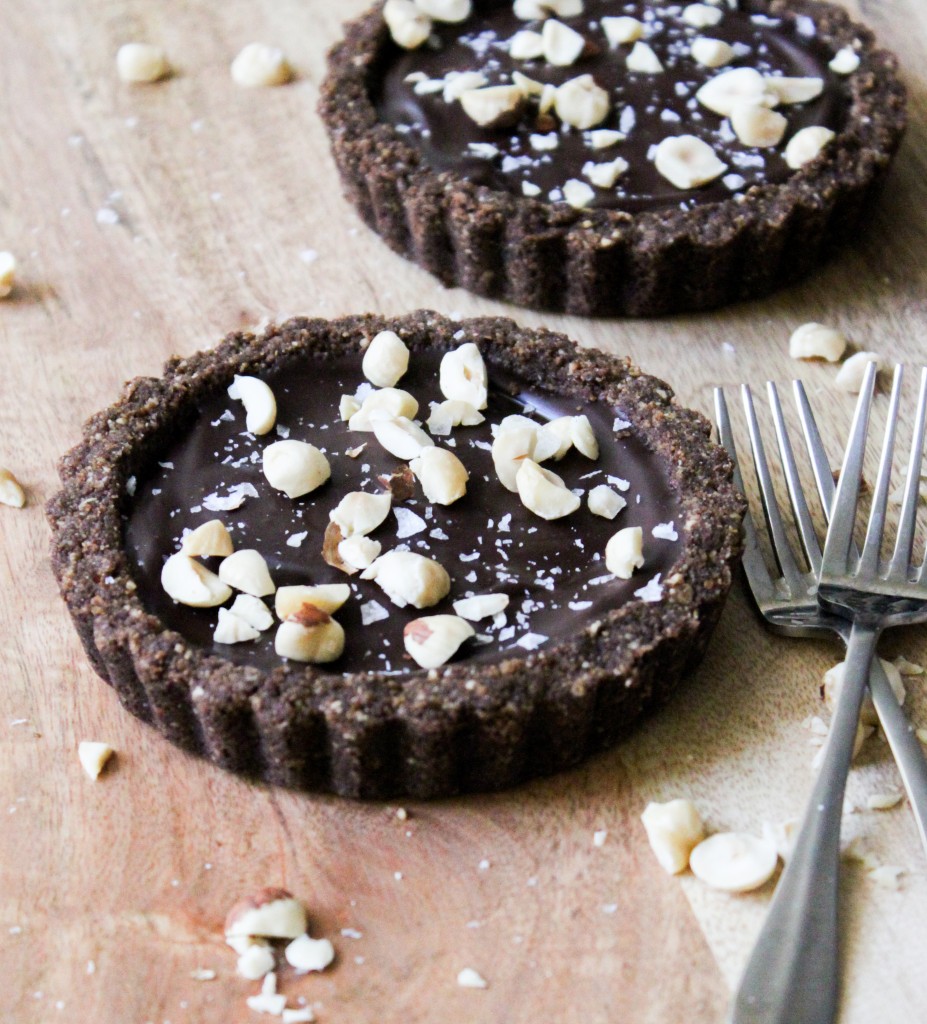 Chocolate and hazelnuts go together like peanut butter and jelly, macaroni and cheese, or my boyfriend's personal favorite- burgers and beer.  Who ever concocted Nutella and started this chocolate hazelnut craze is genius.
I made this tart for my boyfriend's mom's birthday this past weekend.  She loves chocolate and I thought this would be the perfect ending to a great meal.  Birthdays cakes are so predictable.  I wanted to mix things up a bit with a nontraditional chocolate tart.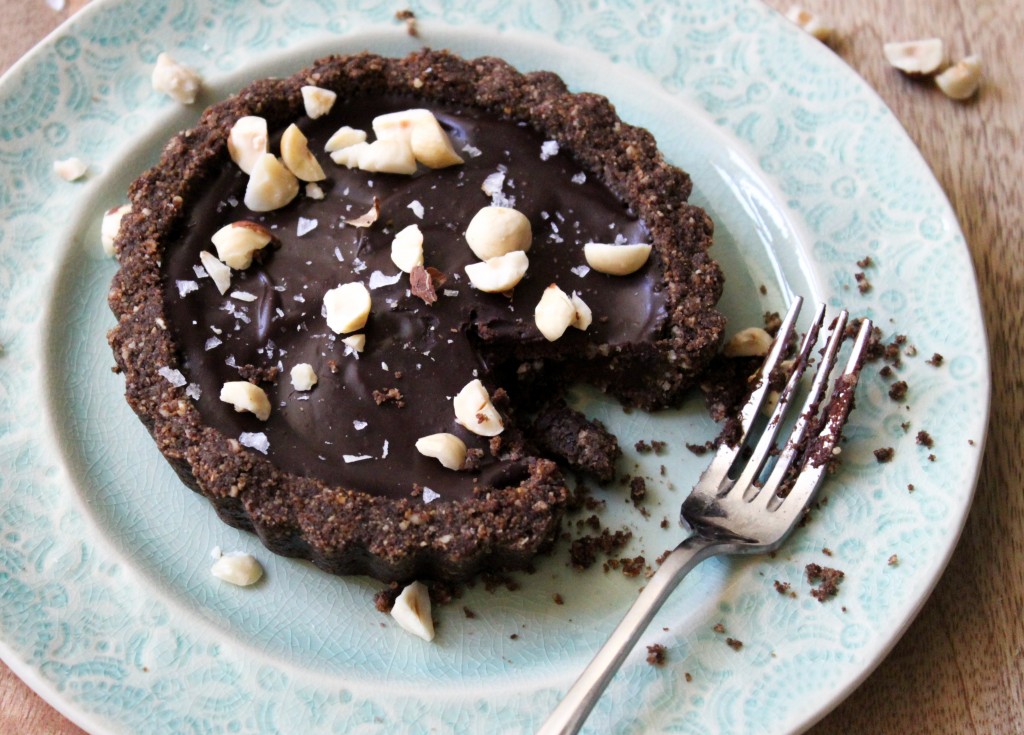 Can I tell you how much I love his family?  They are just like mine.  There is always so much laughter, nonstop talking, and food when I'm with them.  I think its funny how it takes us forever to say our goodbyes in restaurant parking lots.
I love how we can talk about anything at the dinner table.  No subject or topic is too serious, taboo, or out of the question.  I mean, we can really talk about ANYTHING.  Although, a major topic of conversion right now is Game of Thrones.
That's another thing, I love people that I can talk TV with.  People who don't judge that I can spend hours on end glued to HBOgo, Hulu, or Netflix.  We are all obsessed with Game of Thrones.  Its only two weeks away!  More on that topic in future posts…
Salted Chocolate Hazelnut Tart
Yield: makes 1-9" tart or 4-5" tartlets
Ingredients:
1 cup hazelnuts
24 graham crackers, about 1 1/2 cup, ground
3 Tbsp unsweetened cocoa powder
2 Tbsp granulated sugar
1 tsp salt
1/2 cup unsalted butter, melted
1 1/2 cup heavy cream
12 oz dark chocolate, chopped
2 tsp Maldon sea salt flakes
Directions:
1. Preheat oven to 350 degrees F. Toast hazelnuts in oven for 8-12 minute until the skins begin to separate from the nut.  Rub the warm hazelnuts in a clean dish towel to remove the skins.
2.  In a food processor, grind 2/3 cup of the hazelnuts with graham crackers, cocoa powder, sugar and salt.  Add melted butter and pulse until moisture is distributed.  Transfer mixture to a 9-inch removable bottom fluted tart pan.
3.  Press mixture into the bottom and up the sides of the tart pan.  Use the bottom of a drinking glass to flatten.  Bake for 12-15 minutes.  Half way through baking, if you notice that the crust is puffing up, remove and gently press it back down using the bottom of the drinking glass.  Continue to bake until the crust is dry and set.  Let cool on a wire rack as you prepare chocolate filling.
4.  In a medium sauce pot, bring cream to a boil.  Remove from heat and add in chopped chocolate.  Whisk until smooth.  Pour into the prepared tart shell.  Smooth out chocolate ganache into an even layer.  Chill in refrigerator for one hour, until set.
5.  Roughly chop the remaining 1/3 cup of hazelnuts.  Sprinkle hazelnuts and sea salt flakes on chilled tart just before serving.
*Tart can be made a day ahead of time.  After tart has chilled and set, cover tightly with plastic wrap or store in an airtight container in the fridge overnight.  Sprinkle hazelnuts and salt before serving.