The perfect summer soup! This zucchini basil soup can be served warm or chilled.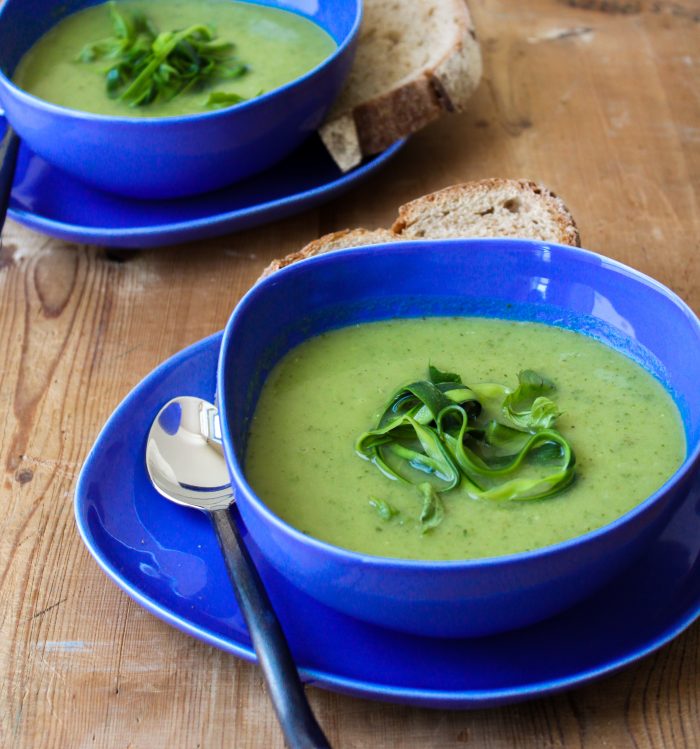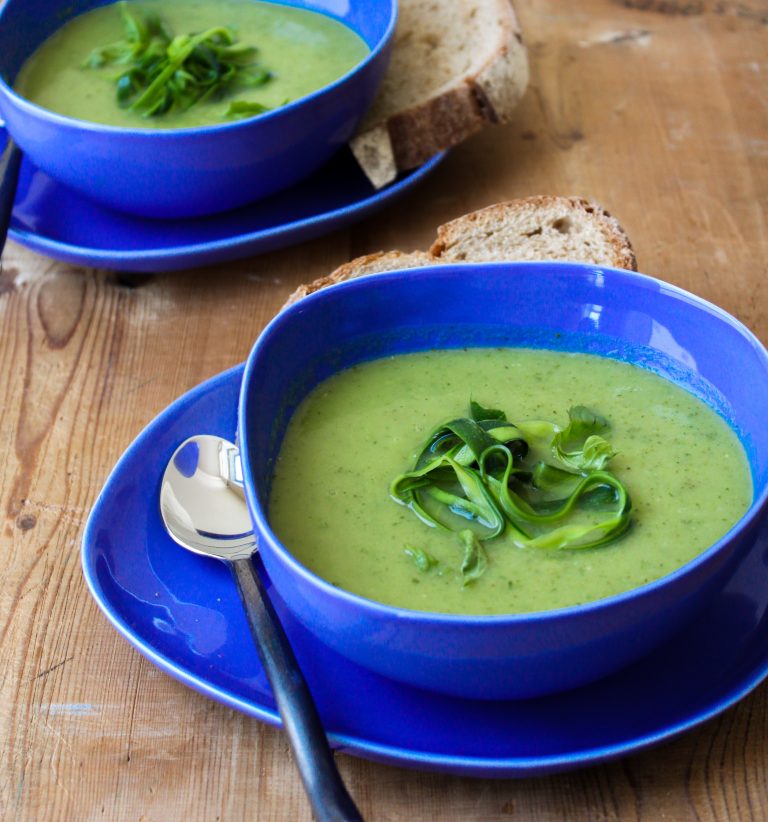 When life gives you zucchinis, make soup. Not just any soup, but chilled zucchini basil soup.
Chilled soup is the next best thing to ice cream and other frozen desserts during the warmer summer months. Soup is also very helpful in getting you back in shape and ready for bikini season.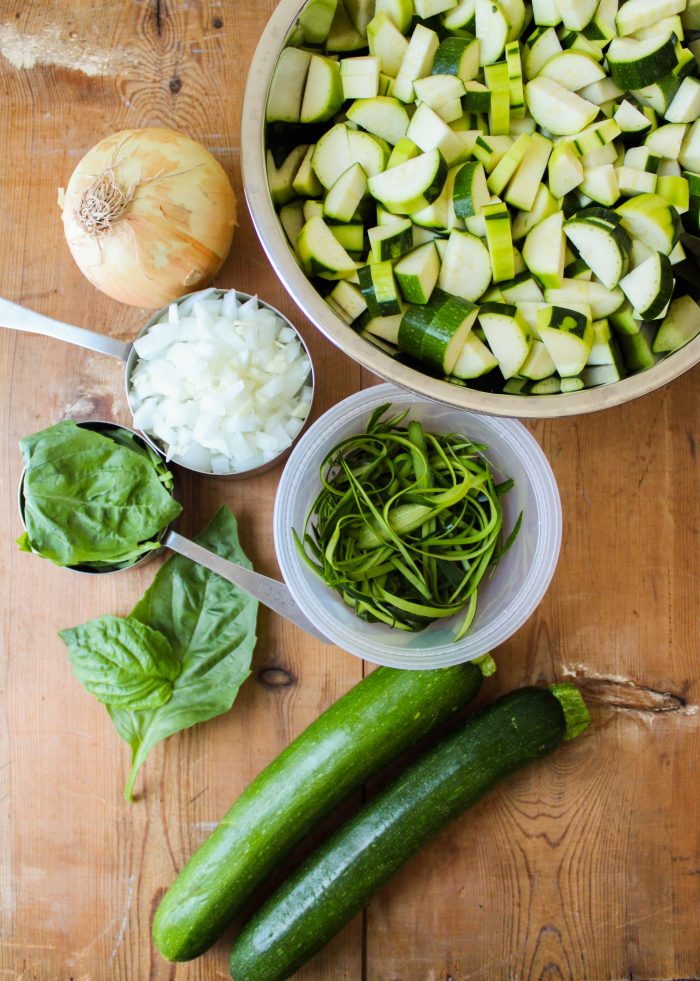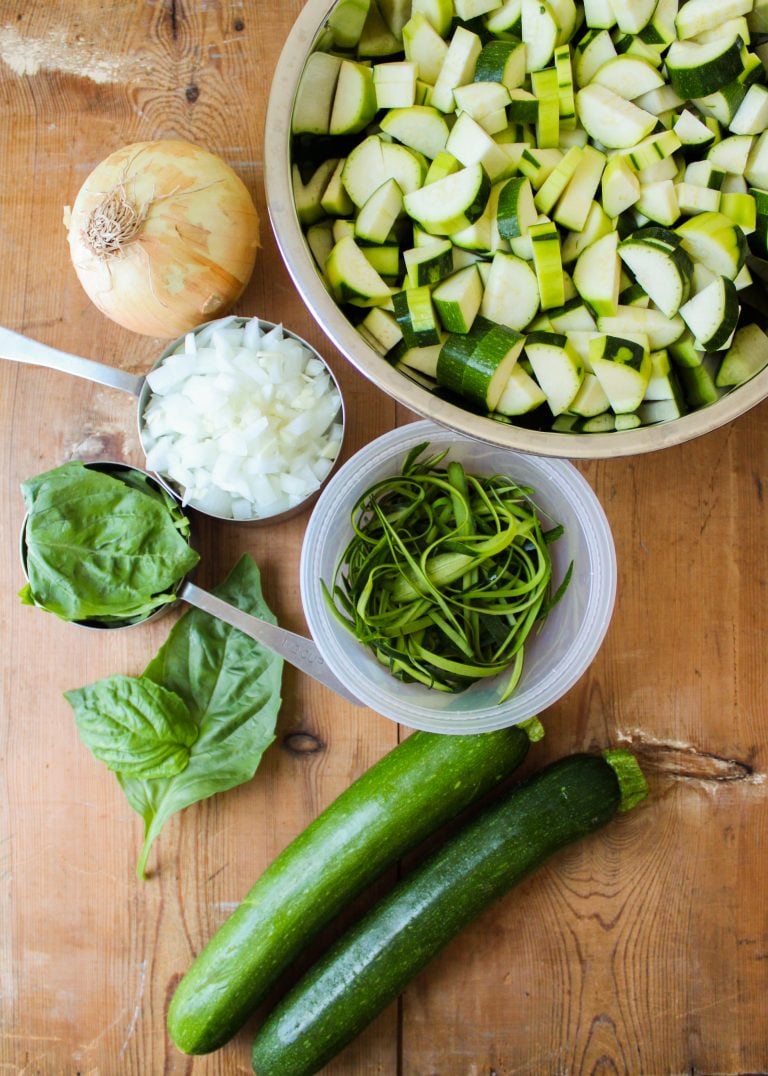 Summer is Zucchini Squash Season
Zucchini is often called summer squash. They are typically in season from May to August, but of course, you can buy any fruit and vegetable year-round these days.
It's best to buy fruits and veggies when they are in season because that's when they're abundant and cheap.
Look for smaller, young zucchini at the market; they tend to be more flavorful. The larger the zucchini, the older it usually is. Choose firm zucchinis with unblemished, vibrant, and shiny skins.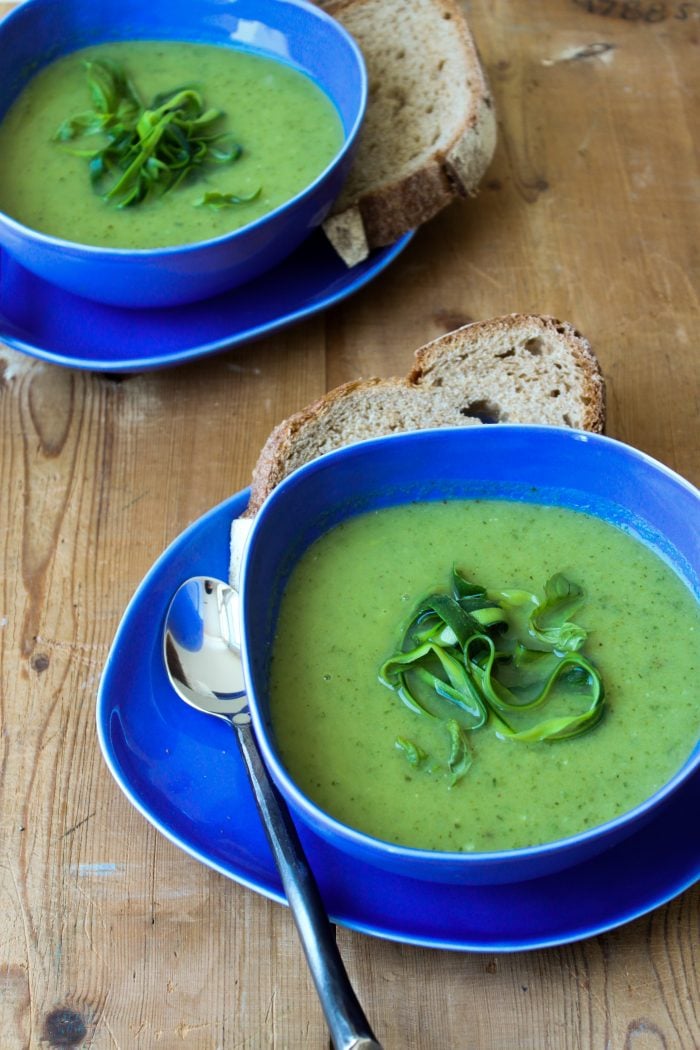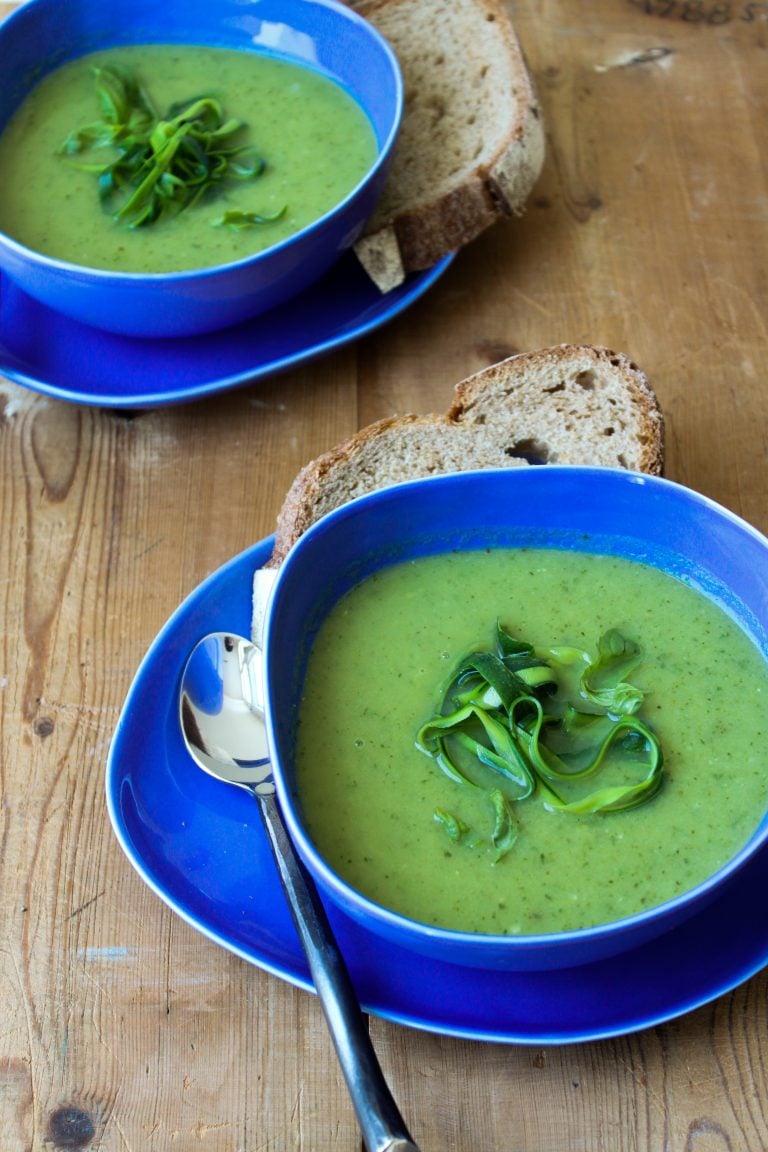 Light Summer Soup
I'm a big fan of rich and creamy soups like clam chowder and broccoli cheddar. Unfortunately, those soups are laden with fatty cream and other indulgent ingredients.
This zucchini basil soup is special because it manages to act like a thick soup without any of the fat–thus making it the perfect accompaniment to a light summer meal. It can be enjoyed warm, but I prefer it much better chilled.
While the soup is great on its own, it's also fun with a nice grilled panini or crunchy cheddar croutons!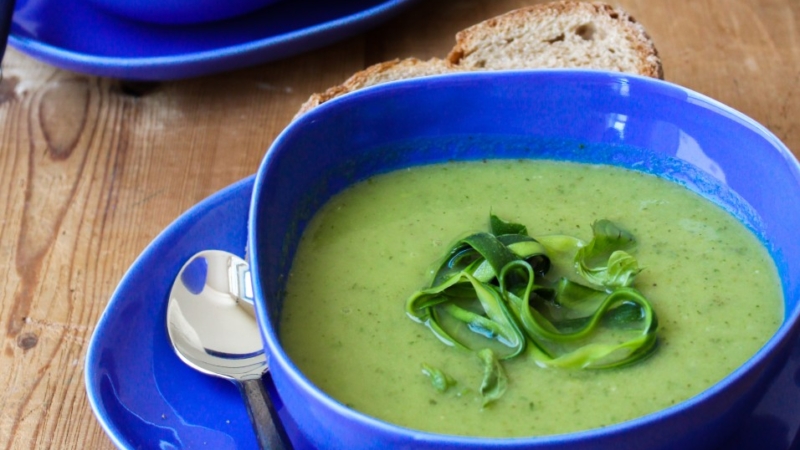 Zucchini Basil Soup
Light yet filling summer soup. Zucchini basil soup can served warm or chilled.
Ingredients
2

pounds

fresh zucchini squash,

chopped into cubes

1

cup

chopped onion

3

garlic cloves,

minced

3

Tbsp

olive oil

3 ½

cups

water

½

cup

fresh basil leaves,

packed

kosher salt and fresh ground black pepper,

season to taste
Instructions
Julienne skin from one zucchini (½ a zucchini if they are large). Set aside.

Chop remaining zucchini into cubes of roughy equal sizes.

In a large pot, heat olive oil. Once warm, add chopped onions and minced garlic. Cook at medium heat for 30-45 seconds until garlic is fragrant. Add zucchini cubes and stir to combine. Lower heat to medium-low and cook until zucchini has started to soften, about 3-5 minutes.

Pour 3 ½ cups water into pot and bring to a simmer. Keep pot partially covered. Cook for 10-15 minutes until zucchini is tender. Remove from heat. Let soup slightly cool.

Transfer 1/3 of soup into a blender with 1/3 of the basil leaves. Puree until smooth. Repeat until all of the soup and basil has been pureed. Be careful when blending hot liquids.

In a small pot, bring salted water to a boil. Blanch zucchini skins. Drain.

Season soup with salt and pepper. Serve soup chilled with zucchini skin garnish.