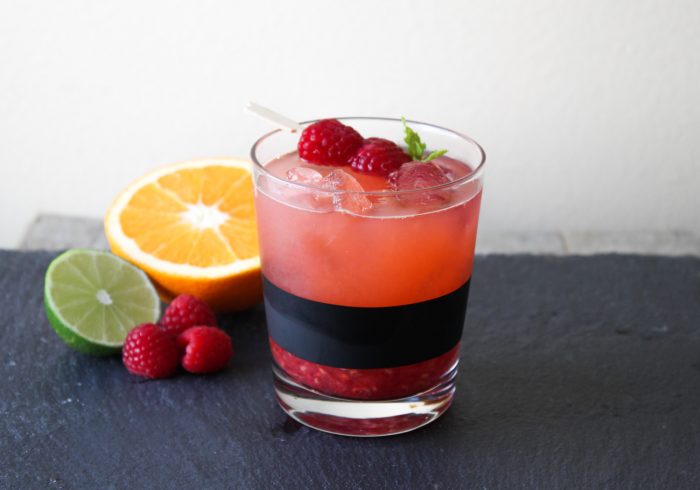 I'm not the biggest fan of tequila.  If you've been following my blog, you are well aware that I love whiskey.  You should also be aware that I am a muddler- meaning I love to muddle fruits into my drinks.
Tequila Sunrise (orange juice, grenadine, and tequila) was the first drink my dad taught me how to make.  This is my modern version of the drink with a fresh spin. I muddled the raspberries with a little agave syrup to replace grenadine.  I like it a lot better because the berries bring a great pop of flavor and the drink is quite refreshing.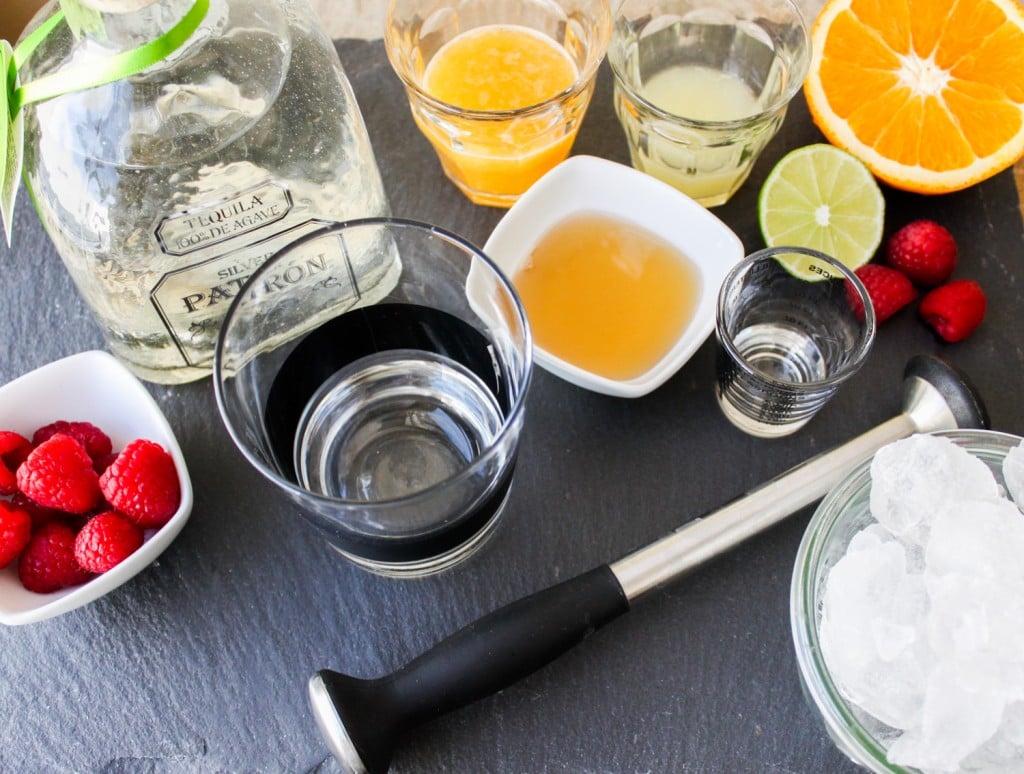 Raspberry Tequila Sunrise (serves 1)
Ingredients:
5 raspberries
1 1/2 tsp agave syrup
1/4 cup fresh squeezed orange juice
2 Tbsp fresh squeezed lime juice
2 oz (2 shots) tequila
ice cubes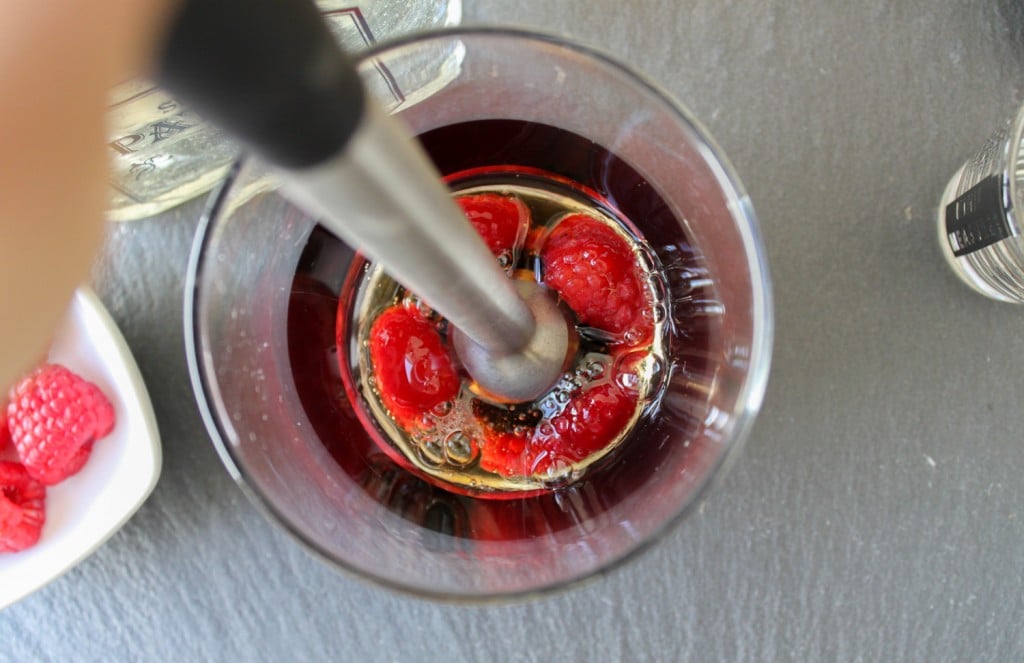 Place raspberries and agave syrup in a glass.  Muddle together.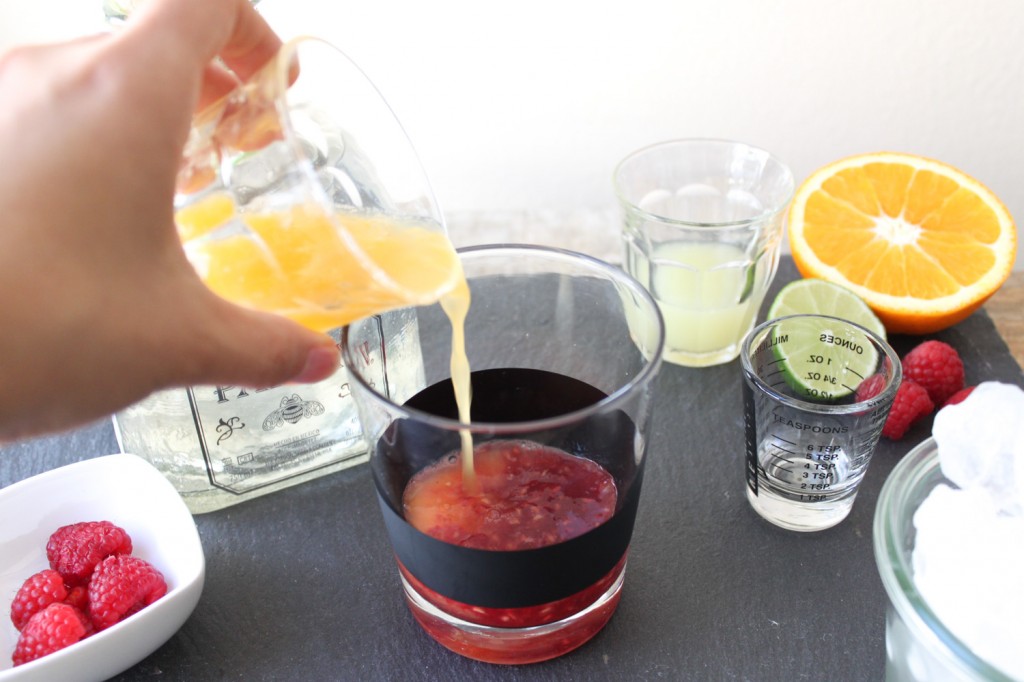 Add fresh squeezed orange juice.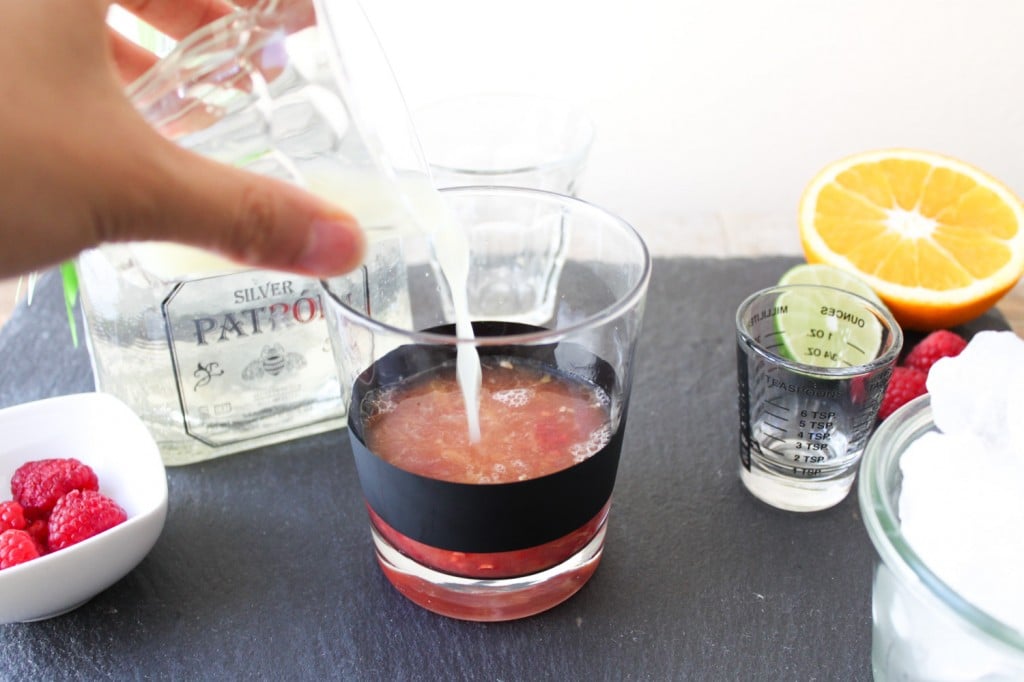 Add fresh squeezed lime juice.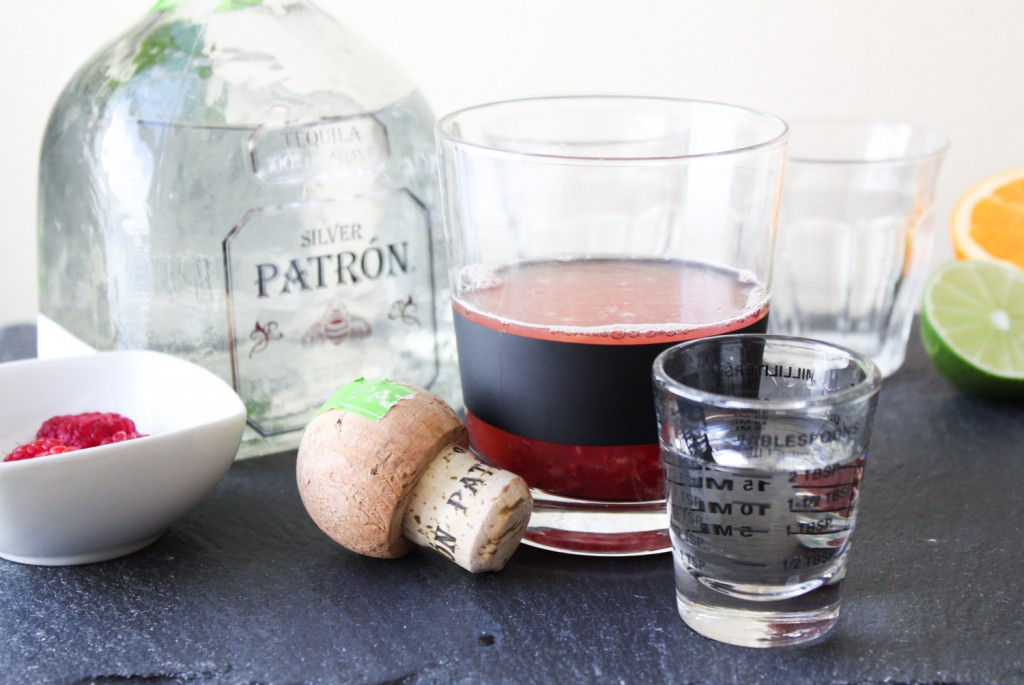 Follow with 2 shots of tequila (of your choice).  Stir contents together. Fill with ice.  Garnish with extra raspberries.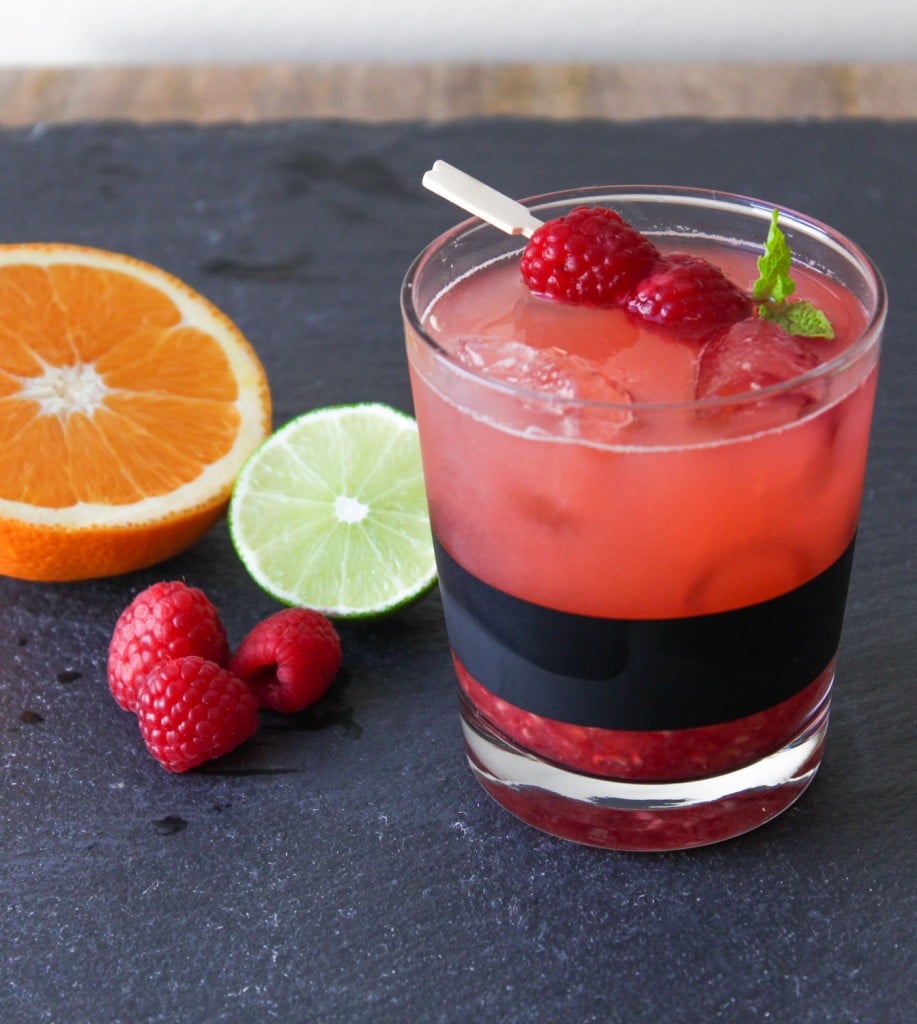 Voilà.  You are ready to enjoy a raspberry tequila sunrise.  Cheers!
Raspberry Tequila Sunrise
Yield: serves 1, multiply as needed
Ingredients
5

fresh raspberries

1 1/2

teaspoon

agave syrup

1/4

cup

fresh squeezed orange juice

2

Tablespoons

fresh squeezed lime juice

2

oz

tequila
Instructions
Place raspberries and agave syrup in a glass. Muddle together. Add fresh squeezed orange juice and lime juice. Follow with 2 shots of tequila (of your choice). Stir contents together. Fill with ice. Garnish with extra raspberries.

All images and text ©The Little Epicurean