'Tis the season for butternut squash! This miso butternut squash soup is a perfect way to use up any leftover Thanksgiving butternut!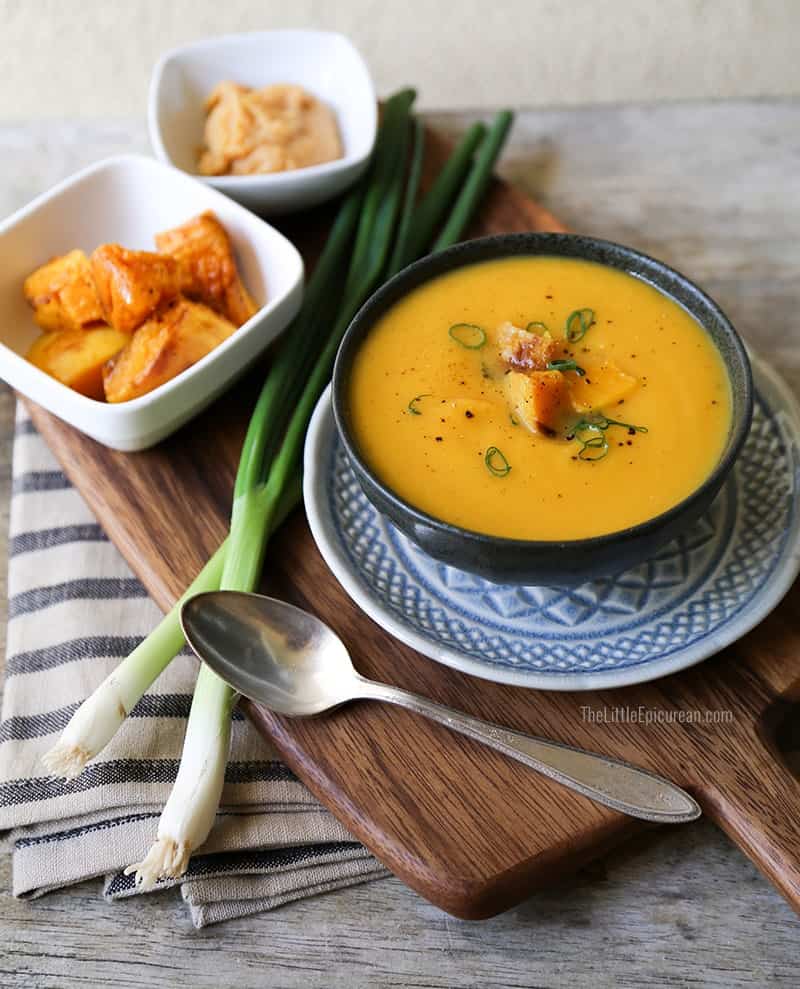 Once upon a time, I hated running. (True story.)
And then out of nowhere, it became one of my most favorite activities (next to traveling, reading, and shopping). I signed up for another half marathon yesterday. The Disneyland Half Marathon will be my fourth half marathon.
Never, never, never in my teens or early 20s did I think I could ever run 13.1 miles. A full-on 26.2 mile marathon is still on my bucket list. One day, perhaps.
Another thing I never thought I'd like- butternut squash.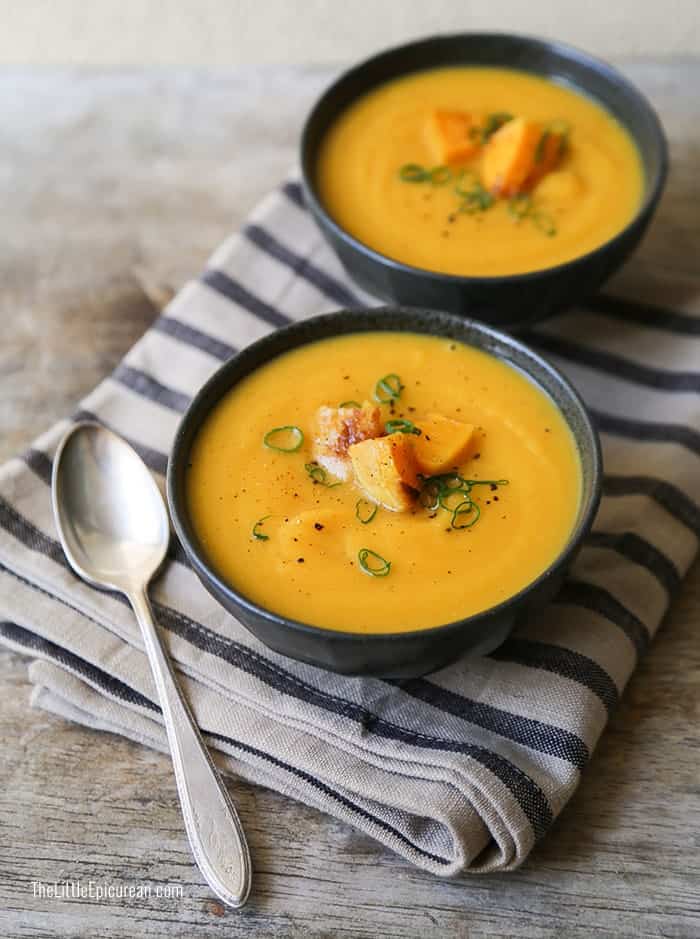 That's hardly the case now. I love, love, love butternut squash.
Case in point: my brown butter spaghetti with baby kale and roasted butternut squash.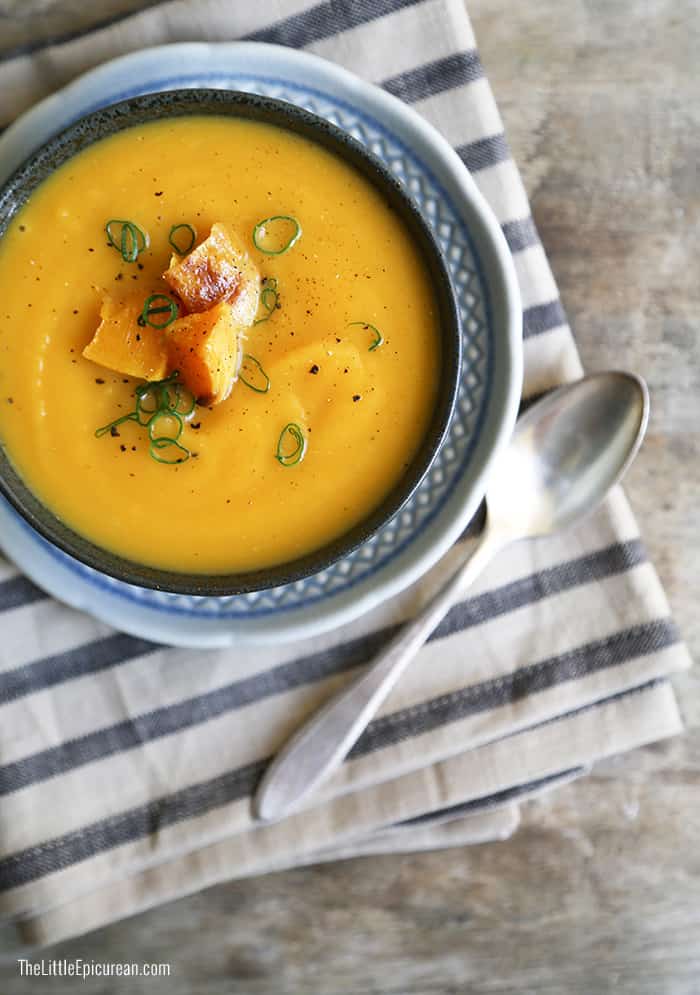 Miso Butternut Squash Soup
The cold weather makes me long for soup.
Butternut squash is a hearty vegetable. I upped the umami flavors of this soup by adding some miso paste. This soup is low fat, super flavorful, and a breeze to make.
To save time, you can even cook the butternut squash the day before. It make soup-making even quicker!
Roasting the butternut squash creates a sweeter, richer, deeper flavor. Otherwise, you can also steam or microwave the squash if you pressed for time.
If you have an immersion blender, simply puree everything in the one. Alternatively, blend the soup in batches in a blender.
Miso Butternut Squash Soup
Ingredients
3

pounds

butternut squash,

peeled, cut into chunks

1-2

Tablespoons

olive oil

3

Tablespoon

yellow miso paste

3

cups

reduced-sodium chicken broth

2

cups

water

kosher salt and freshly ground black pepper,

season to taste
Instructions
Preheat oven to 400 degrees F. On a parchment lined baking sheet, spread out butternut squash. Drizzle with 1-2 Tbsp of olive oil. Season with salt and pepper. Toss to combine. Bake for 30-40 minutes until squash in soft and can be easily pierced with a fork. Set aside. Reserve some butternut squash for garnish.

In a large pot, bring chicken broth and water to a boil. Add miso and stir to dissolve. Add roasted butternut squash.

Remove from heat. Use an immersion blender to puree soup. Alternatively, puree soup in batches in a blender . Blend soup until smooth. Taste and season and salt and pepper accordingly. Serve soup warm or chilled. Garnish with reserved butternut squash and chopped green onions.